Why does India lag behind in technology?(2)
为什么印度在科技领域落后于其他国家?(2)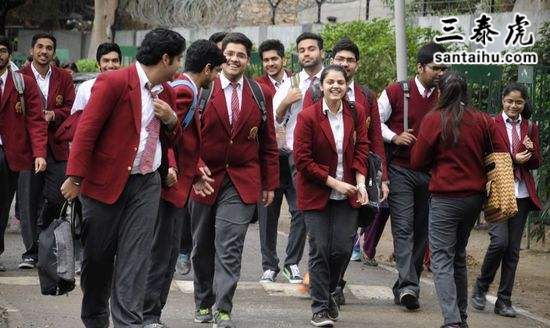 Quora读者的评论:
Dushyant Chauhan, Pure and Pious
The root cause of this lies in our Education Sy em from Elementary to the College Level.
I will put my thoughts point wise:
Basic Education
The Elementary school Education is now nothing but cramming up the syllabus and this erodes the capacity of a child to imagine. Just memorizing the syllabus is enough to get you promed.
Non Interactive studies block the mental capacity of a child and this is unfortunately from Nursery to Intermediate. Only Elite schools might be providing with some of these facilities but they cater to a very small population.
Children should be encouraged to visit Museums for History, Science Museums for Science and do experiments at home, Parents should take their children to a zoo or a National Park and give them details about the Flora, Fauna and Animals.
Only then a "curious child" will take birth who has analytical Thinking and who knows how to Question.
其根本原因在于印度从小学到大学的教育体系。
我会把我的想法说清楚:
基础教育
现在的小学教育就是填鸭式的教学大纲,侵蚀了孩子的想象力。只要背下教学大纲就能升级。
非交互式的学习阻碍了儿童的心智能力,不幸的是,从幼儿园到中学阶段都是这样的。也许只有精英学校才会提供这些设施,但它们针对的只是非常少的人口。
应该鼓励孩子去参观历史博物馆,科学博物馆,在家做实验,父母应该带他们的孩子去动物园或国家公园,向他们详细介绍植物和动物。
只有这样,才能培养出一个有分析思维,知道如何提问的"好奇宝宝"。
Vocational Training
Indian students might be great at Integration, Differentiation or laws of Economics or Historical Dates or Spellings but they do not know how to solder an LED on a circuit board or how to drill a wooden plank or cut it smoothly or Wield two metal sheets together.
Vocational Training is virtually zero which in turn reduces the practical approach towards various fields.
职业培训
印度学生可能擅长整合、分化、经济法、历史或拼写,但他们不知道如何在电路板上焊接LED,也不知道如何钻木板,或如何顺利切割,或如何将两块金属片合在一起。
职业培训几乎就是个空白,反过来也降低了对各行业实际操作的了解。
The "Tuition Classes"
I consider this literally appalling that a Kinder Garden student needs tuition for his/her studies. In India now it is a norm to take tuition and it does not matter how intelligent you are. Children are literally taking 6 7 hours of tuition classes after school. When will they get time for recreation activities, sports and other personality enhancing activities. More importantly if they want to explore more into a Subject this sy em will not let them.
The most Ridiculous is tuition classes for English by well off families.
This leads to wi out of the process of Self Studying which is the best form of studying. Self Studying makes a students what they are supposed to do and that is "Think, Explore and Learn".
译文来源:三泰虎 http://www.santaihu.com/47290.html 译者:Joyceliu
3."补习班"
幼儿园孩子就得开始上补习班,这简直是骇人听闻。现在在印度,上补习班已成了一种普遍现象,不管你有多聪明都要上。孩子们放学后要上6到7个小时的补习班。他们什么时候才能有时间来进行娱乐,体育和锻炼品格的活动。更重要的是,如果他们想深入探索某个主题,这个系统也不会满足他们。
最可笑的是为富裕家庭上英语课。
这就导致了自我学习过程的缺失,自学才是最好的学习形式。自学可以让学生做他们该做的事,那就是"思考、探索和学习"。
Technical College Education
The Education imparted in Technical colleges no different than simply theory based. There are no serious practicals and introduction of students to the latest Technologies.
There is rampant plagiarism when it come to Projects and R&D. The worst part is that it has become the Norm. Even high end technical institutes like IITs, IISC and NITs have not come up with something that is Pathbreaking. We are talking about IITs & NITs here and do not even ask what goes on in Private Colleges which cater to most the "Technical Population".
Imagine a country which produces 4 to 5 lakh Engineers a year and just approx. 1 lakh of them are employable.
The quality of most of the Professors is substandard and even if some student wants guidance he or she will have to face disappointment and discouragement. The Quality of teachers and professors through special programs must be enhanced.
Strict rules and guidelines must be there that if your project or research is found to be unoriginal or plagiarized you will not be allowed to have a degree.
Companies must open their Training centres in sed colleges not only elite IITs NITs to nurture and bring up Talent. I have seen this in a few colleges but it is not enough.
技术学院
技术院校的教育与单纯的理论教育没有什么不同。没有正经的实践,也没有向学生教授最新的技术。
在项目和研发方面,剽窃现象非常猖獗。最糟糕的是,这已成为常态。即使是像印度理工学院、印度科学院和国家技术学院这样的高端技术机构,也没有开创性的东西。我们在这里谈论的可是印度理工学院和国家技术学院,更不用问私立大学是个什么情况,而私立大学对口的就是大多数"技术人员"。
想象一下,一个国家每年能培养40万到50万名工程师,但只有大概10万名能找到工作。
大多数教授的资质都不达标,即使有些学生需要指导,他或她也只会失望、沮丧。我们必须通过特别的规划来提高教师和教授的素质。
我们必须有严格的规则和指导方针,如果你的项目或研究被发现是非原创或抄袭来的,你就不能获得学位。
企业必须在选定的大学开设培训中心来培养人才,不能仅仅选择印度理工学院这样的精英学校。我看到过几所大学有这种的合作项目,但这还不够。
Investment in R&D
There is no serious Investment in R&D and we have to "import our technologies" and NO the so called Technology Giants like Infosys, TCS, Wipro etc. do not have a single IPR registered by them. They simply do what they are instructed to.
It is high time that these giants drop their Service Based approach and start investing in Product research and R&D if they want to move forward.
The Govt. needs to increase its budget by hundreds of crores to encourage R&D and should provide special incentives to engineers and scientists who are into it.
Most importantly a database of R&D of all universities should be created so that mutual cooperation among individuals and institutes boosts R&D.
投资研发
我们在研发方面并没有投入大量资金,我们必须"引进技术",而像Infosys、TCS、Wipro这类所谓的技术巨头,没有一家注册过知识产权。他们只是按照指示去做事。
如果这些巨头想要继续发展,现在是时候放弃服务型业务,开始投资于产品研究和研发。
印度政府需要增加数十亿卢比的预算来鼓励研发,并应为从事研发的工程师和科学家提供特别奖励。
最重要的是,我们应该建立一个所有大学的研发数据库,使个人和机构之间相互合作,促进研发。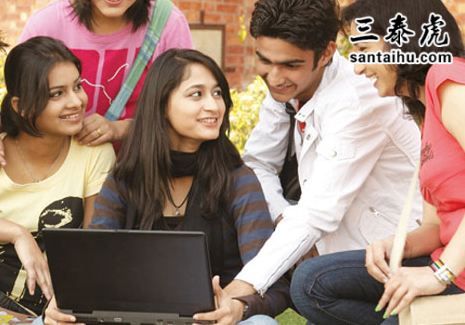 Saurav Modak, Geek, Introvert, Hacker and aspiring Appentrepreneur
Well, the case with India is that everyone of us are busy getting a degree and choosing a job that pays best. Like, in my college, all I see my friends is completing a degree and just get a job and complete their life. A less of them (say 20%) want to do masters, but thats mostly for wage increase reasons, nothing sort of gaining knowledge. Hardly a few, say 5% want to get in some sort of research.
For creating things, you need research. And while most of the middle class brains gets in a career just to get more money, you cant expect innovation coming out from there. India does have brains, but people are too poor to care about spending 28 years of life just to educate themselves up and innovate. They want to get money, fast..
Its nice to hear that some technology innovations do have Indians involved. Like I read somewhere that 90% of computers run on processors designed by Indians. Also, the world's first free public emailing service was started by an Indian (Hotmail). Along that lines, some Indian companies (Micromax, Karbonn etc) are marketing mobile phones, but most of their parts are made in . A lot of startups (terest, Flipkart) are made by Indians. Things may change soon.
印度的情况是,我们每个人都忙于获得学位,寻找一份薪水可观的工作。比如,在我的大学里,我看到我的朋友们都是读完一个学位,找一份工作,他们的人生就这样决定了。他们中只有少数人(比如20%)想读硕士,但这主要也是为了更高的薪水,与深造求学无关。几乎没有几个人,也许就5%的人想从事某项研究。
要搞发明就需要研究。虽然大多数中产阶级人才进入职场只是为了赚更多的钱,但你不能指望从中获得创新。印度确实有人才,但人们太穷了,没办法花上28年的时间来教育、提升自己和创新。他们只想尽快赚钱。
很高兴听到印度人参与了某些技术创新。就像我读到过的,90%的电脑运行的处理器都是印度人设计。此外,世界上第一个免费的公共电子邮件服务器就是一个印度人(Hotmail)开创的。一些印度公司(Micromax、Karbonn等)正在销售手机,但它们的大部分部件都是在制造的。另外,还有很多初创公司(terest、Flipkart)都是印度人创办的。情况可能很快就会改变。
Harshit Chopra, IIM-C PGP Batch of 2018
Why does India lag behind?
If I were to answer that question, I would say it is because 'greed' occupies are mind to a very great extent. Whether we accept it or not we all know our inner-selves and it's very likely that it is damn greedy for something or the other.
Biggest greed? MONEY!
All our small tasks collect at one point- earn more and more and more and more and more. It never stops. Take a second back, look back at all your activities you have been doing since a week and ask yourself- if you were not paid a penny for anything how many of the things you would still do? Will you still go to work? I don't think so anyone would. In fact I myself would not. We are humans and not money making devices. We look forward of becoming wealthy rather than becoming worthy. To some extent it is fed into our brains from our birth.
为什么印度落后了?
如果让我来回答这个问题,我会说,那是因为在很大程度上"贪婪"占据了我们的思想。不管我们接受与否,我们都知道我们自己内在是什么情况,很可能是对某物或其他东西的贪婪。
最大的贪婪?钱!
我们做的一切都是为了一个点——赚越来越多的钱,多多益善,没有尽头。你回忆一下,一周以来你做的所有事情,问问自己——如果没有一分钱的报酬,你会做多少事情?你还会去上班吗?我觉得你不会的。事实上,我自己也不会。我们是人,不是赚钱的机器。我们想要变得富有,而不是变得有价值。在某种程度上,这种观念从我们出生起就被灌输到我们的大脑中。
We are forced into going to schools and colleges not so that we become better individuals, but so that we can have a degree and a job later and earn. The prime concern somewhere at the back of the mind is money. If this is not the case then why do we lay so much emphasis on academics and not education. We even fight with friends and family for that fairly useless piece of paper. We ruin numerous relationships for money. A few even kill others for money. This is the extent a man can go for money. I acknowledge that money is a big essential to live a comfortable life, but placing it at such an esteem importance, perhaps is the biggest foolishness a man can do. We fail to realize that even the main motive behind earning is actually spending and living a happy life. Why not live it with whatever money you have? Why run after it madly, get it and then maybe realize that time to live life has gone? We underestimate the dinner of daal-chawal with the entire family. We underestimate the joy tripling on a single bike with friends in rains. We underestimate the flavour of chai and parle-g at a chai thadi. We underestimate the power of love. AND WE OVERESTIMATE THE POWER OF MONEY.
The day we learn to live the moment, I think we can do wonders. Be passionate, take a week off, bunk a few classes, fall and rise in love, go on a long vacation, have ups and downs in your life, learn to adjust in everything because yeh sab cheezien kal ho naa ho
我们被父母送进中学和大学,不是为了成为更好的人,而是为了以后能获得学位,找到工作,挣到钱。人们的脑中最操心的就是钱。如果不是这样,那么为什么我们会这么重视学业成绩而不是教育本身呢?我们甚至与朋友和家人为那张毫无用处的纸而竞争。我们为了钱毁了无数的关系。有些人甚至为了钱杀人。这是一个人为了赚钱能做到的最大程度。我承认舒适的生活离不开钱,但把它看得过于重要,也许是一个人能做的最大蠢事。我们没有意识到,赚钱的主要目的实际上是为了消费、过上幸福的生活。为什么不用你拥有的钱来好好过日子呢?为什么要疯狂地追逐,赚钱,然后最后才意识到,日子已经所剩无几了?我们低估了与家人共进晚餐的美好。我们低估了和朋友们在雨中骑单车的乐趣。我们低估了印度奶茶的味道。我们低估了爱的力量。我们高估了金钱的力量。
等到我们学会活在当下的那一天,我想我们可以创造奇迹。充满激情,休息一周,上几节课,坠入爱河,度个长假,直面生活中的起落,学会适应每件事。
B Senthil Kumar, As required
This lag is directly linked to overall development.
Let's not make the mistake of judging the standards the whole of India is based on by looking at a few shining examples in multinational work environments.
Those shining examples in innovation have done well for themselves because the consumers of their innovations are non-Indians willing to pay for making something better in their lives.
It is always easier to innovate without fear of going hungry. Poverty and financial insecurity has yet to lift its hold on Indian mindsets. Once these are removed and the vast majority of Indians have the confidence that their basic needs won't challenge their survival, they will start innovating and contributing, by taking greater risks going into the unknown, and being able to feed their curiosity and inventiveness a whole lot more.
这种落后与整体发展直接相关。
我们不要因为一些在跨国工作环境中的杰出例子,而错误地判断整个印度的水平。
那些在创新方面创造的杰出事例对他们自己很有好处,因为他们的创新面向的是非印度人,他们愿意为改善生活付出代价。
如果不用担心挨饿,创新就会容易得多。贫困和经济上的安全感缺失还没能改变印度人的心态。一旦这种心态消失,绝大多数印度人就会相信他们的基本需求不会影响生存,他们会开始创新和贡献,冒更大的风险进入未知领域,满足他们的好奇心,创造更多。
Even if you were to invent something or innovate today in India that is primarily meant for Indian consumers, the first and foremost worry in your head will and should be how someone might copy it, sell it better or cher because of zero cost to develop, and laugh all the way to the bank, while you wonder what happened. Intellectual Property prection in India ests, but except in the case of the most obvious violations by big players, we don't quite see the go nment cracking down on copycats and infringers. This is extremely discouraging.
Fiscally and socially too, there is a very important uniquely Indian cause. We look at failures as criminal wrongs. In the USA, you can afford to fail time and again, and the gumption and resilience will be appreciated. Money will keep coming after you if you promise to keep pushing for some breakthrough. In India, an loan that cannot be repaid can ruin a person. Look at all the farmers committing suicide, shamed into that corner of 'failure'.
即使你今天在印度发明或创新的东西主要是为印度消费者设计的,你最首要的担心还是会不会有人山寨,以零开发成本卖得更好、更便宜,赚得盆满钵满,而你还不知道发生了什么。知识产权保护在印度是存在的,但除了大公司的明显违规行为外,我们还没有看到政府严厉打击过山寨者和侵权者。这非常令人沮丧。
在经济和社会方面,印度也有一个非常重要而独特的原因。我们把失败视为刑事错误。在美国,你可以一次又一次地承受失败的代价,我们欣赏你的进取心和坚韧不拔。如果你承诺会一直推动进步,就能获得源源不断的钱。在印度,一笔无法偿还的贷款会毁掉一个人的。看看自杀的农民,他们陷入了"失败"的困局。
We love to laugh at and heckle failures. It is in the spirit of entrepreneurship to encourage getting through all failures quickly, and with knowledge gained, not remorse gathered. The vast majority of Indian minds are yet to grasp this. Then of course there is the famous Indian crab mentality - ho to get ahead by dragging others back. This poisonous habit just needs to go.
Indian banks too, are usually willing to lend to exactly those who don't need the money - looking at their track record, and ability to repay based on their current income levels, not by the genius of what they are proposing to do.
So, when it begins to accumulate, Indians just hoard, because we bloody worship it. We don't think of money that is not doing any work as a total waste.
我们喜欢对失败冷嘲热讽。有了企业家精神才能鼓励大家从失败中迅速恢复,并吸取教训,而不是陷入自责。绝大多数印度人还没有掌握这一点。当然,印度还有著名的螃蟹心态—希望踩着别人往上爬。这种思想毒瘤必须割除。
印度的银行常常也只愿意把贷款发放给那些不需要资金的人——银行会审核他们的业绩记录,根据他们目前的收入水平来确定偿还贷款的能力,而不是看他们打算做什么。
所以,印度人节衣缩食,因为我们非常信奉这一点。我们不觉得把钱存起来不用是种彻底的浪费。
Kalyan Kumar Banerjee, Education
To come to specific, constructive answers to this question, we must ask: We lag behind in what? Else, answers will be generalisations.
I believe we have made a lot of progress in last 68 years - and need to feel genuinely proud about it. We are a de acy with every adult Indian having a ve, from the begng. Not many countries of our size or diversity can cm that. We have tried to take everybody along in our journey (many glitches are there, but each time we have emerged with more wisdom). We have nothing to hide - all our problems are out there in the open. We have set up some wonderful institutions, but it's true, they can work better. Indians are respected the world over, and trusted, too. All of these are no mean achievement. Our family and social sy em have worked by and large, even though we see stress and strain of late. Our citizens have fre m of thought and exp ion, they can choose any career they want, and no one can stop them if they choose to build a lucrative living elsewhere. These are achievements whose value cannot be slighted.
要对这个问题作出具体和建设性的回答,我们必须要问:我们在什么方面落后了?否则,答案只能泛泛而谈。
我相信我们在过去的68年里已经取得了很大的进步,我们需要为此感到由衷的自豪。我们是一个国家,每一个成年印度人都有投票权。没有几个像我们这样幅员辽阔或具有多样性的国家能够做到这一点。我们试着让每个人都参与到我们的国事中(有很多小问题,但每一次我们都积累了更多的经验)。我们没有什么可隐瞒的—我们所有的问题都是公开的。我们建立了一些很棒的机构,但没错,他们可以做得更好。印度人在全世界都受到尊重和信任。所有这些都是很大的成就。我们的家庭和社会制度发挥了作用,尽管我们最近感到了压力和负担。我们的公民有思考和表达的自由,他们可以选择任何他们想要从事的职业,如果他们选择去其他地方赚钱,没有人能阻止他们。这些成就的价值不容忽视。
Our economy has grown the last 25 years, so the world takes notice of us. True, progress has been slow, but it takes time to transform a nation taking everybody along, specially when you have 1.2 billion people of diverse social, cultural, economic background. And we have focused on multiple horses, from upliftment of the underprivileged to sending our own vehicle to Mars - we have tried to develop on all fronts, so progress will be slow.
Having said all these, we must admit, there's a lot that could be better! So why do we lag behind? I believe:
We lack pride and self esteem.
We don't know about our own culture.
We do not collaborate.
We do not know we have to create change ourselves. We believe SOMEONE ELSE will do it.
We choose to play safe, rather than stand out, and be different.
We believe others are superior.
我们的经济在过去的25年里一直在增长,所以全世界都在关注我们。诚然,进步是缓慢的,但改造一个包容所有人的国家是需要时间的,特别是当你拥有12亿社会、文化和经济背景都不尽相同的人的时候。我们把重点放在了多架马车身上,从提升贫困人口到把我们自己的飞行器送上火星——我们努力在所有方面都取得发展,因此进展会比较缓慢。
说了这么多,我们必须承认,还有很多地方可以做得更好!那么,我们为什么会落后呢?我相信:
我们不够自豪和自尊。
我们不了解自己的文化。
我们不够合作。
我们不知道我们必须自己作出改变。我们总是觉得别人会做。
我们选择打安全牌,而不是当出头鸟,与众不同。
我们相信别人更优秀。
Revanth Kumar, Graduate Student. Specializing in Computer Networks and Internet of Things.
Discmer: This answer is purely my thought. Nothing to hurt or generalize.
Simple answer.
Educated people are more concerned about country on Social Media than in the Society.
I come into the same category quiet sometimes but I try to do my part to the country often.
Since you are speaking about Technology, lets take Computer Science into picture. How much does an average Computer Science Engineer earn in India? Rs30k? Rs40k? Lets make it Rs50k. At the same time How much does an average Computer Science Engineer earn in USA (for instance)? $70k? $80k? Lets make it $90k. Can you judge yourself how much difference you have?
At the same time when you consider a Doctor in India, he earns good amount of money and there is not much requirement for him to relocate to USA (again for instance). Even if he wants to do so, it is not as easy to relocate as a CS Engineer. That's the reason why lot of brilliant CS minds are working in foreign countries hel them develop cutting edge technologies that we are using today which are branded as Made in USA or so.
免责声明:这个答案纯粹是我个人的想法。不是想伤害谁或以一概全。
简单说一下。
受过教育的人在社交媒体上比在真实社会中更关心国家。
我有时也属于这一类,但我经常会为国家尽自己一份微薄的力量。
既然你谈论的是技术,那让我们把计算机科学考虑进去。印度计算机科学工程师的平均工资是多少?3万卢比?4万卢比?就按5万卢比来说吧。与此同时,美国计算机科学工程师的平均工资是多少?7万美元?8万美元?我们假定9万美元吧。你自己就能看出有多大的不同了吧?
与此同时,当你考虑在印度当医生时,你会发现他挣了很多钱,而且不需要他移居美国。即使他想这么做,也不像CS工程师那么容易被调动。这就是为什么许多聪明的CS人才都在国外工作,帮其他国家开发我们今天使用的美国品牌的尖端技术。
There is another strong reason for this. EDUCATIONAL INSTITUTIONS. We need lot more high standard educational institutions in India like the IITs and NITs. Even the local institutions should increase their standards.
To get that day where we can have our own Technology wing, every engineer should be responsible. Every student graduated from IITs and NITs should be extra responsible because they received education at subsidy. The best thing that the Govt can do is to sign a formal document with every student who is about to join a Govt Educational Institution to gain quality education at Subsidy, which orders the student to work in India for a specified minimum amount of time (lets say 5 years). OR like the National Defense Academy (NDA) where the Govt offers education for free and in exchange the student has to work for the Govt for 25 years.
This method or something else has to be implemented to stop quality engineers slip out of the country. There are lot more reasons why people tend to work outside India with the list toppers being Cor ion, Bad roads, Pollution, Dust, Po itics etc.
还有另一个重要原因。教育机构。我们需要印度出现更多像印度理工学院和国家技术学院这样高标准的教育机构。
为了实现终有一天我们可以拥有自己的技术部门,每个工程师都应该担负起责任。每一个从印度理工学院和国家技术学院毕业的学生都应该承担额外的责任,因为他们接受的教育是有补贴的。政府能做的最好的事情就是和每个打算加入政府教育机构的学生签订一个正式文档,让他们能通过补贴获得高质量的教育,同时要求这些学生在印度最少要工作一段时间(假设5年)。或者比如国防学院,政府提供免费教育,而作为交换,学生必须为政府工作25年。
我们必须采用这种方法或其他方法来防止优秀的工程师流失国外。人们倾向于在印度之外的地方工作的原因有很多,排在首位的是腐败、糟糕的路况、污染、粉尘和政治环境等。
Nandini Singh, I am Batman
There are some people who believe that Indians are merely workers who are incapable of being thinkers. I don't think that is true. It's not about our competency. There are several reasons why Indians prefer to immigrate to developed countries, but that is mainly because of lack of opportunities, compensation and infrastructure. This is completely irrelevant to whether or not they are thinkers.
I recently graduated (in 2014) and several of my colleagues opted out corporate jobs and migrated towards startups - either working for one (where they get independence and fre m to work, create and envision) or create one.
And then there are Indian companies giving their International counterparts a serious competition. For example, the only difference between Amazon, and maybe Flipkart, is that it has a lot more experience and brand value. Flipkart has to constantly compete with that.
Anyway, regardless of this, there are a lot of internal issues Indians are facing -co ption being the most troublesome of all.
There is a summit happening in Bangalore by the Grace Hopper foundation (I think) which basically celebrates women in computing (I am an IT Engineer) and while going through it's agenda I saw "Make in India".
The go nment, so far at least, understands that we need to create business and this campaign is a good initiative. People are now more comfortable starting new businesses.
有些人认为印度人就是工人,无法成为善于思考的人。我认为那不是真的。这与我们的能力无关。印度人喜欢移民发达国家有若干原因,但主要是因为缺乏机会、补偿和基础设施。这与他们是否善于思考完全无关。
我刚毕业没几年(2014年),我的几位同事选择了离开公司,转向初创公司—要么为某家公司打工(在那里他们可以获得独立和工作、创造和设想的自由),要么创建一家公司。
此外,印度企业也在与国际同行展开激烈竞争。例如,亚马逊和Flipkart的唯一区别在于,前者拥有更多的经验和品牌价值。Flipkart必须不断与之竞争。
无论如何,不管怎样,印度人面临着许多内部问题——腐败是所有问题中最为棘手的。
格蕾丝•霍珀基金会在班加罗尔举办了一场峰会,主要是表彰女性在计算机领域的成就(我是一名IT工程师),我在峰会议程中还看到了"印度制造"的内容。
政府,至少到目前为止,理解我们需要打造商业,这个活动是一场很好的活动。人们现在更愿意创业。
Lastly, it's the typical Indian mentality of looking down upon any job which is not related to Engineering or Medicine. Our journalists, scientists, teachers, police men, army are all under paid and under appreciated.
For the project Mangalyaan, have you ever considered that maybe it was this ch also because the scientists are unpaid?
Add to this the fact that a majority of population in India is uneducated. There are children who are involved in child labour, not just in industries but also in various house holds. Then there is the prominent sesm in our society according to which women don't have a to be educated and thus by extension a to a better life.
In conclusion, while it's true Indian's may be lagging behind, but they are definitely picking up pace. Have fa th, and do your bit to contribute to the global society.
最后,说一说典型的印度心态,那就是看不起任何与工程或医学无关的工作。我们的记者、科学家、教师、警察、军人都没有得到应有的报酬和赏识。
对于火星飞船项目,你有没有想过,它这么便宜的原因就是因为科学家没有工资?
此外,印度大多数人口并没有受过教育。有些儿童做童工,不仅在工厂里做工,而且还要做各种家务。此外,在我们的社会中存在着明显的性别歧视,因为这种歧视,女性没有受教育的权利,因此也就没有过上更好生活的权利。
总之,虽然印度确实落后了,但他们也确实在加快步伐。要有信心,还要贡献出自己的一份力量。