Is India a country worth living in?
印度是一个值得留下的国家吗?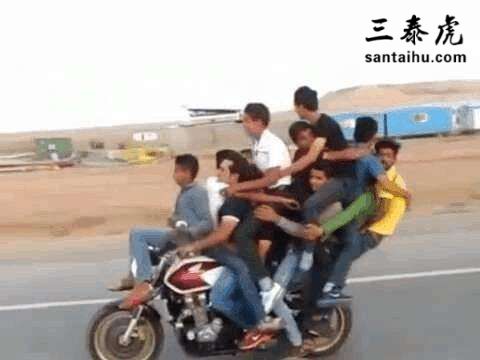 资料图
Quora读者的评论:
Anonymous
It is worthless to live in India because there are many reasons -:
1)This country don't have any direction , very low development, economy crushed,multi sy em , Stupid constitution .
2) Education sy em in India is weird based on one criteria ie Merit HAHAHAHA. You can't judge anyone based on marks obtained. People are so obsessed with IITs that every one wants to get in it . IITs only produce good employees not good leaders. Till the date none of these IITs or IIScs have produced a single nobel laureate .
3) Cor ion , but you will say it is present in every country but my dear not so much as in India .
4) Misuse of fre m of JNU in dent those bastards abusing our nation in front of media , India is so liberal on its policy had it be any other country those students would have been buried alive .
5) India fights itself with Pakistan a very weak nation defeats it and call itself a hero . What about which is always unfriendly to India since 1962 sino- indian war.
6)Weak leaders till the date none of the leaders have guts to turn the tide and make India great again as in the time of Mauryan Empire. They only know to speak just speak .
7) Country full of traitors , you can find many traitors in our country who for their own need can sell their country or destroy it.
8) Many talented people like Hargobind Khorana , Satya Nadella , Sundar Pichai and many others who were Indians But decided to go abroad and live the life full of dignity in other country , I think they were not fools they went there because they realised that India will never credit their talent , and now see what they are now CEOs and Nobel laureats.
印度并不值得留恋,原因有很多:
1)这个国家没有发展方向,发展程度很低,经济,,体不合理。
2)印度的教育体系很奇葩,只有一个标准,那就是成绩。你不能根据成绩来判断一个人。人们对印度理工学院趋之若鹜,每个人都想进入这所大学。印度理工学院培养出的只有优秀的员工,而不是优秀的领袖。到目前为止,印度理工学院、印度科学院还没有培养出一位诺贝尔奖得主。
3),但你们会说每个国家都有,但亲爱的,其他国家都没有印度这么严重。
4)滥用,尼赫鲁大学事件中那些混蛋在媒体面前辱骂我们的国家,印度太过自由,如果这事发生在其他国家,这些学生会被活埋的。
5)印度与巴基斯坦作战,打败了这么一个弱小的国家就自称为英雄。自1962年中印战争以来一直对印度不太友好的呢?
6)直至今日,领导人太弱,没有一个领导人有勇气像瑞安帝国时期那样扭转乾坤,让印度再次伟大起来。他们就知道夸夸其谈。
7)国内充斥着叛徒,他们为了一己私利出卖或破坏自己的国家。
8)印度有许多才华横溢的人,如哈戈宾德·科拉纳、萨蒂亚·纳德拉、圣达·皮奇等等,但他们决定离开印度,在其他国家过充满尊严的生活,我认为他们并不是傻子,他们去国外定居是因为他们意识到印度永远不会重用他们的才华,现在看到了么,他们在国外成了CEO和诺贝尔奖得主。
Vaibhav Singh
I would like to augment (or bolster) your list with the problems and solutions to them and the (plausible) steps that I was able to take under my realms.
Sheer lack of Civic Sense.
I should not have to define what that means. I, and have spotted that many other 'educated' citizens that comprehend the importance of fealty, have always tried to follow and demonstrate the basic civic sense expected from a civilized society.
For ex: not jum the red light even when no-one's 'watching'; not throwing the litter on the road but only in the designated area/bin; not spitting; not talking loudly on the phone in the public; no tawdry - public display of affection, etc. The list is long and I mentioned a few examples to give a discrete sense of what I am talking about.
译文来源:三泰虎 http://www.santaihu.com/47242.html 译者:Joyceliu
我想用我能力范围内能想到的办法来补充一下(或支持)您列出来的问题和解决方案。
完全缺乏公民意识。
这个意思我应该不用解释了。我发现,许多国家里"受过教育"的公民明白忠诚的重要性,他们总是遵循并展示文明社会该有的基本公民意识。
例如:即使没有人注意,也不要闯红灯;不乱扔垃圾,应把垃圾扔到指定区域/垃圾桶内;不随地吐痰;不在公共场所大声讲电话;不要在公共场合秀恩爱等。这个列表很长,我只是提了其中几个例子,让大家对我提及的内容有一个大概的概念。
Please allow me to repeat the term: 'Sheer' lack of law and order.
As others have also mentioned under this post that the jurisdiction may take a lifetime to convict (and sometimes even apprehend) the guilty. Completely agree!
The law and order is completely crippled in this country.
Ex: Have, at numerous occasions called 100 to inform about ostentatious rash drivers (oh those idiots), with no followup or response. And this is the capital city i'm talking about. I once compned about a noisy neighbor just to be told by the pedestrian cop, some cliche of women and that I should stay away from all this as long as possible. And again, this is the capital I'm in. Lol!
请允许我重复一遍这个词:"完全"缺乏法律和秩序。
正如其他人也提到过的,司法部门可能需要一辈子的时间才能给罪犯定罪(有时甚至是实施逮捕)。完全同意!
这个国家的法律和秩序完全瘫痪了。
有无数次,我给100打电话,向他们反映司机的鲁莽行为(哦,那些白痴),可从来没有人随访或回应。我说的还是首都呢。我曾经投诉过一个吵闹的邻居,可一个巡逻警察却告诉我,我应该尽量避开他们。这就是我们的首都。哈哈!
Other issues are actually, just a subset of of point 1, the basic civic sense. That comprises of general manners, etiquette, probity, crity and a sense of responsibility. People begrudge others' progress like anything.
Most of the chaps here mentioned about the youth, the youth, the youth of our country should improve the society. I must highlight the pervasive truth that the majority of the youth in the country are simply frivolous and air-headed. This is a result of their upbringing which is of the same nature.
Actually, I can keep going on like this but let me come to the point.
You must be wondering that I said, will give the solutions but have given none so far. Correct! The reason is that the solution is indeed, just one.
Because of the majority of morons that are there in the society, it is inconceivable to bring about a colossal reformation in them. Hence, the law and order must be so strong and sophisticated and must be sensitive towards those who do not belong to the <95% category. Oh, did I mention the proportion of the idiots (including literate and illiterate) and the educated and civilized?
3.其他问题实际上也都属于第一点的范畴,即基本的公民意识。这其中就包含了一般礼仪、礼节、正直和责任感。人们总是眼红别人的进步。
很多人都提到了青年,青年,我们国家的青年应该推动社会的发展。我必须强调一个普遍存在的事实,那就是这个国家的大多数年轻人都十分轻浮无知。他们就是被这么抚养成长的。
实际上,我可以继续说下去,但是让我回到正题上来吧。
你一定在想,我说过会给出解决方案,但到目前为止还没有提到。对的!原因是,解决方案确实只有一个。
因为我们的社会有那么多白痴,在他们身上进行大刀阔斧的改革是不可能的。因此,法律和秩序必须足够强硬、细致,必须针对那些不属于<95%的人。哦,我有没有提到过白痴(包括文盲)和受过教育的文明人的比例?
The remaining 5% who actually possess the non-menial skills, are the ones who are seriously educated and not corrupt (at least from the conscience perspective). The distinction is hard to make. The change is hard to realize without investing due time, money, efforts and more importantly - vision. However, it is definitely not impossible.
I have seen during the common wealth games when every cross-road of central and south Delhi had serious and armed surveillance, every single moron was driving and behaving like the most rarefied individuals: complete discipline was witnessed.
And pragmatically, I think that we are not anywhere even a generation close to be able to experience a holistic reform.
剩下的5%的人受过良好的教育,没有(至少从良知的角度来看)。很难把他们区分出来。如果不投入足够的时间、金钱、努力,更重要的是—远见,这种改变是很难实现的。然而,这绝对不是不可能发生的事。
在英联邦运动会期间,我看到德里中部和南部的每条十字路口都受到严格的武装,每一个傻瓜开车时都像品德高尚的人:我们看到了完美的秩序。
说实话,我认为,我们这一代人没办法完成全面的改革。
Anonymous
Indeed it is. There are two sides of a coin you are looking on the dark side of it, ber side of india.
First of all I should tell you that reservation SC/ST people are justified upto an extent if you will go to villages and in cities too you will find that how people are treated there and it is not so nice. The reservation sy em should be upgraded as one family member gets to a good position socially and economically then his next generation should not given the to reservation.
Second yes there is a huge problem of co ption in India. But we are also part of it we have a to ve go and ve now. We also love to pay 50 bucks to the traffic police just to get out charges or the fine we would have to pay. Start raising your voice ag inst this, and should really start changing yourself for this.
For the ber side of india you can google it, its rich culture, its agricultural production, its evolving sportsman and many more.
印度是值得留下的。一枚硬币有两面,你看到的是它黑暗的一面,印度也有光明的一面。
首先,我要告诉你们的是,预留制在一定程度上是合理的,你在乡村和城市会发现人们受到的待遇并不是太好。如果一个家庭成员在社会和经济上拥有了良好的地位,那么他的下一代就不应该享有预留制特权。
第二,印度存在严重的问题。但我们自己也有问题,我们有权利投票,现在就去投票。我们也喜欢用50卢比交警,这样我们就不用交罚款了。现在开始发出你反对的声音,开始改变自己。
印度光明的一面是它丰富的文化、农业生产、不断进步的运动员等等。
Sunil Nair, studied at Indian Institute of Technology, Roorkee
I agree to every one of the problems highlighted by you.
But is running away the answer?
Just imagine there are many countries worse than India and there are many better, do you really think everyone in worse off countries should migrate.
Also India has a huge chunk of the world's population so for improvement of human life as a whole it's better to improve conditions here rather than have people moving out.
Also, if people who are educated, aware, rational like you and me who understand the estence of the numerous problems run away, then aren't we throwing our nation to the dogs.
We have come a long way post independence and we have a long way to go which we won't be able to go quickly if our country's assets run away and cripple us. The very problems you mentioned is the reason its worthwhile to live here and contribute to improving the nation.
You may run away , your immediate family with you probably but you will still have family and friends staying back in this land that you have forsaken. You have given up hope, while I continue to hold onto it.
Is India worth living in?
I say yes, because I have hope and I know that I am needed here.
我同意你强调的每一个问题。
但这跟问题有关系么?
想象一下,有很多国家比印度差,也有很多国家比印度好,你真的觉得生活在贫困国家的每个人都应该移民吗?
此外,印度人口占世界人口的很大一部分,所以为了改善整个人类的生活,改善印度的条件比让人们搬出去更好。
而且,如果像你我这样受过教育、有头脑、有理性、明白我们存在诸多问题的人都跑了,我们不就等于把我们的国家丢下喂狗吗?
独立后我们已经走了很长一段路,可未来还有很长的路要走,如果我们国家的人才流失我们就无法发展,还会陷入瘫痪。正是因为你提到的这些问题,才应该在这里生活,为这个国家的进步做出贡献。
你可以一走了之,你的直系亲属可能会和你一起,但你还是会有些家人和朋友留在这片你已经抛弃的土地上。你已经放弃了希望,但我还在坚持。
印度值得留恋吗?
我说是的,因为我心中仍存希望,我知道这里需要我。
Krishnan Sukumar, studied Business Administration at Madras Chr tian College, Chennai, Tamil Nadu, India (2019)
Well, it depends on one's aspiration. If you wish for a really lavish lifestyle and high living standards, then my friend,India is not the country you wanna be in, because no matter which city you live in,or how much you get paid, you will still have to see all the dirt and filth around you on the streets. You will end up getting frustrated.
And the education sy em is a joke that launches you into a rat race.
But, if you are a passionate person who, instead of getting frustrated, analyses and is determined to make a change, then India is the place for you. We need more people who don't judge a country's worth by what it offers. We need people who take initiative and show what they have to offer to their country.
I know that changing things here is difficult but everyone , especially the youth should give it a shot.
As of now, India is growing very quickly and the only thing holding it back are crime rates, pollution etc. which can't be changed by the go nment alone. So if making a mark and changing things for good satisfies you, India is a land of opportunities,else,nothing should hold you back from pursuing a career or a better standard of living abroad.
嗯,这取决于一个人的抱负。如果你喜欢奢侈的生活方式和生活水平,那么朋友,印度不会是你想居住的国家,因为无论你生活在哪个城市,或者能赚多少钱,你都会在星期围的大街上看到脏乱差的景象。你会感到很沮丧。
印度的教育体系就是一个笑话,会让你陷入激烈的竞争。
但是,如果你是一个充满激情的人,你不会感到沮丧,相反,你会分析问题,并下定决心做出改变,那么印度就是适合你的地方。我们需要更多不会根据一个国家的现状判断价值的人。我们需要那些会主动展示自己能为国家做些什么的人。
我知道要改变很困难,但是每个人,尤其是年轻人都应该尝试一下。
到目前为止,印度经济增长非常快,唯一的阻碍因素是犯罪率、污染等,这些都是政府无法以一己之力完成改变的。所以,如果能在印度留下印记,让事情朝着让你满意的好的方向发展,那么印度是一片充满机遇的土地,否则,谁也不能阻止你去海外追求事业或更高的生活水平。
Sumeet Saurav, Exploring within.
Its totally upto you to decide that.. For me India is the country where inspite of practicing so many re gions people live in harmony. When you roam around India , you would come across so many cultures and re gions. With such diversity in this country and people being so supportive, India is one of the best country to live. Being a develo country one would have so much pential to grow here. No matter which field you choose, one would get top facilities here.. Be it education, tourism, technology, science or po itics. Visit India and experience it.. Incredible India
这完全是由你自己来决定的。对我来说,印度是一个尽管众多,但民众和睦相处的国家。你如果在印度四处走走,会见识到很多文化和。印度是世界上最适合生活的国家之一。作为一个发展家,印度有巨大的发展潜力。无论哪个领域,无论是教育、旅游、科技、科学还是,都能找到一流的设施。来印度看看,体验一下吧。印度之美令人惊叹。
Suvam Dhar, Digital Marketing & Advertising Consultant at Kodeclamp Pvt. Ltd. (2016-present)
Ofcouse it is. The question is, how much efforts are we taking to make our country the way we want to see? Are we well connected, knowing that we have one of the highest rate for internet subscribers in the world. Is sharing post and talking to our friends about an issue is enough.
Problems!! Which citizen in this world doesn't have a problem with their country. Every country has their own problem, that are making the citizens unsatisfied. Just because we are not completely aware of the local news of other countries, we feel that our problems are larger in size.
Let's not compare. And just take a step to solve these problems. Instead of pointing, let's just throw solutions and initiate it.
Sounds easy ! But, we all know that it is not as easy as it sounds. And here is where the problems est. We don't start. We back off. We are brave only in ourself but not enough brave to serve the causes of our country. We innovate less. And that is where we need to improve as soon as possible.
So who will start? And even this is an issue.
Keep pointing and the problems will never come to an end.
当然是啦。问题是,我们要付出多少努力才能让我们的国家成为我们心目中理想的样子?我们有没有好的网络,因为我们知道我们拥有世界上最高的互联网用户比率。分享帖子、和朋友讨论时事是否就足够了。
世界上有哪个国家的公民对自己的国家没有意见?每个国家都有自己的问题,让国内公民不太满意。就是因为我们不了解其他国家的新闻,所以才觉得我们的问题更大。
我们不要跟别人比。采取措施来解决这些问题才是正道。我们只需要找出解决方案,开始实施。
听起来很简单吧!但是,我们都知道这并不像听起来那么简单。这就是问题所在。我们一直没有着手行动。我们退缩了。我们只为了自己勇敢,却没有足够的勇气为国家的事业服务。我们少有创新。这就是我们需要尽快改进的地方。
那么谁来开始呢?连这也是一个问题。
如果一直光说问题,问题永远不会解决。
skafaltiya, Digital heart
If you compare it with 150 countries of the world no it's not. But if you compare it with rest 50 countries ,it is . Major problems:
1.Pollution
2.Overpopulation.. Rush everywhere.
3.Low standards of living
4.People like to break rule. No compassion for others
5.No hygiene. In Delhi people throw their garbage outside others home in open
6.People don't give a fuck about sustainable development and philanthropy..e.g look at super rich like ambani
7.Communal violence
8.Caste sy em in society
9.Dowry
10.Female foeticide
11.Illetracy
12.Poverty
13.No access to clean water
14.Most no of mria and ue case.. Specially national capital which we are proud of
15.No accord with neighbours…Pakistan and can fuck you anytime
16.Te rorm…India has recorded most no of te rort attacks…courtesy Pakistan
17.Congress. They have fucked country for the last 60 years.
如果你把印度与其余150个国家进行比较,那印度不值得你停留。但如果你跟剩下的50个国家进行比较,印度。主要问题:
1.污染
2.人口过剩……到处都是挤挤嚷嚷的人。
3.生活水平低
4.人们喜欢破坏规则。对他人毫无同情之心。
5.不卫生。在德里,人们把自己的垃圾扔到别人家外面的空地上。
6.人们不关心可持续发展和慈善事业,比如安巴尼这样的超级富豪
7.
8.社会种姓制
9.嫁妆
10.女婴堕胎
11.伊莱特里
12.贫困
13.缺少干净的水源
14.疟疾和登革热病例全球最多。特别是我们引以为豪的国家首都
15.和邻国不和…巴基斯坦和随时会进攻
16.主义……印度遭受巴基斯坦的袭击数量最多
17.国大党。在过去的60年里,他们重创了这个国家。
Krishnaprasad V Sathees, Doctor
of course India is a country worth living!!! all the problems you just stated are present in all other countries also ..may be in a minor magnitude.. no country is perfect... they r made better n better by the thoughtful n educated youth population... just maintaining prejudice notions ag inst your own country does not help you nor the country.. if you feel something is wrong... stand up ag inst it.. join the sy em n then change the sy em..
当然,印度是一个值得生活的国家!你刚才提到的所有问题其他国家也都有。可能只是没那么严重而已…没有一个国家是完美的……有了受过良好教育的年轻人的努力,这些国家才变得越来越好。对自己国家抱有偏见,对你自己和国家都没有好处。如果你觉得有问题……就站出来。投身这个系统,然后改变这个系统。
Sathya Narayanan T, From nothing to something
Yes. India is a land of culture. This is a culture which supports multiple philosophies. Here the clash of philosophies leads to the evo tion of those philosophies. If u take western people, when the clash of philosophies occurred they dest yed other philosophies. India is a land where you can be anything. You can be the follower of Hindu culture(which is hinduism), mus m, chr tian, jain, farsi, buddhist, etc etc. It is the land of spice so you taste the best food in India. India is also the land of mysteries(credit to various invasions). It contains more science than any other civilization. Apart from these, i kinda like it here. Watch Swades for the exact answer.
是的。印度是一个文化的国度。这是一种支持多种哲学的文化。在这里,哲学的冲突导致了哲学的进化。以西方人为例,当哲学冲突发生时,他们摧毁了其他哲学。在印度,你可以做任何事情。你可以是印度教、、、耆那教、波斯语、等等的追随者。印度是香料之乡,所以你可以品尝到印度最好的食物。印度也是神秘之地(因为多次外敌入侵)。它的科学比任何其他文明都多。我还挺喜欢这里的。
Sowmya Grandhi
Let us assume you are surronded by many problems in your home...Is it worth living in your home then !! Ofcourse yes...no one would run away or want to stay out of their home. Answer is your perspective in looking at the things...if u r expecting something from the society u feel as if there is nothing here..if u consider this as our country then there is a lot to fix up...
让我们假想一下,你被家里的许多问题所困扰……那么,你要住在家里吗?当然要…没有人会离家出走或放着家里不住偏要住其他地方。答案是你看待事物的角度如何。如果你对社会有所期待,你会觉得这里一文不值。如果你把这里当成祖国,那么还有很多问题需要解决。
Anonymous
Okay first tell me is it worth of you living on planet earth?!
Living in every country has it's own merits and demerits!
First let me ask would you ask would you ask is it worth living in US or any other European country for that sake?!
Yes there is poverty over here , there are many undeveloped cities, dirt, garbage, poor lifestyle!
But we also have unity in diversity! We have all the pential to be the best in the world!
So absolutely it is worth living in such a wonderful land India!!
好吧,先告诉我你该住在地球上吗?!
生活在每个国家都有各自的优缺点!
首先我来问问你,你会不会问在美国或其他欧洲国家生活值不值得?
是的,这里有贫困落后的景象,有许多未开发的城市,肮脏不堪,垃圾成山,可怜的生活!
但我们也有多样性的融合!我们有潜力成为世界上最好的国家!
所以,生活在如此美丽的印度绝对是值得的!
Charles Sabbithi, mechanical engineer, oilfield professional
The economy isn't so bad. It's not a good reason to leave India, imo.
The culture is a bit tricky though. Stay if you're okay with it, else move to somewhere more liberal and less hypocritical. It's very simple, depends on you in the end. You can't expect the diverse multitudes to mend their priorities overnight.
印度经济并没有那么糟。在我看来,这并不是离开印度的充分理由。
不过印度的文化有点棘手。如果你觉得还能接受,就留下来,否则就搬到一个更加自由的地方去吧。这事很简单,就取决于你自己。你不能指望这些三教九流的人能在一夜之间就能改变他们自己。
Rajat Srivastava, 24 year old child
If we ourselves are not trying to improve our nation,then who will ??
Speaking of national crisis related to whether it is po itics or any other matter which disgraces our country,,only we can help
HELP ME,HELP YOU
And talking about po iticians, youth should also take step towards joining po itics.If we think we know the way of improving our situation, then why not take a step ahead.
如果我们自己不努力改善我们的国家,那还能指望谁呢?
谈到与国家有关的危机,无论是危机还是其他有损国家名誉的事情,都只有我们自己才能帮上忙
自助者天助也。
说到政客,年轻人也应该向从政迈出一步。如果我们知道该如何才能改善我们的处境,那么为什么不向前迈出一步呢?
Rswamy Subrnian, studied at University of Delhi
If you are an Indian you may like it. If you are not an Indian, you may, or may not. If you are an Indian, you need not carry a pass port, or any ID card. But else where you may have to. Here you feel at home, you have the fre m of movement. But elsewhere you are a stranger. Whether it is worth living or not, depends on the culture, tradition and attitude of the individual, which is different from person to person.
Haha. Good one. Well, it really depends on the purpose for which you want to live in India. There are many pros and cons. If your okay with people yelling at each other in the streets for driving slowly or hitting their car, or if your okay with the go nment suddenly banning two currency nes out of no where, if you're okay with sending your children to a school which is mainly education orientated which allows your child to be able to express their creatitivty through a very narrow thought process, then its totally worth living in India.
Things you should know before shifting to India:
1.Schools are very education orientated(only want them to get 1st rank)
2.Every person you meet asks whether your child is gonna become a adoctor or engineer.
3.Your neighbours will be sweet and ready to offer you food when you run out of groceries
如果你是印度人,你可能会喜欢。如果你不是印度人,你也许喜欢,也许不会喜欢。如果你是印度人,你不需要携带通行证或任何身份证。在这里你感到宾至如归,你有行动的自由。但在其他地方你就是个陌生人。值不值得留在印度生活,取决于个人的文化、传统和态度,因人而异。
哈哈。说得好。嗯,这真的取决于你在印度生活是为了什么。正反两种观点的拥护者都很多。如果你觉得人们在街上互相叫嚷说你开得慢或者撞到了他们的车没关系,或者你觉得政府突然说两种纸钞不能用了也没关系,如果你觉得把你的孩子送到一所以教育为导向的学校,让你的孩子通过狭隘的思维方式表现创造力也没关系。那么在印度生活完全没问题。
移居印度之前你应该知道的事情:
1.学校非常注重教育(只希望学生获得第一名)
2.你遇到的每个人都会问,你的孩子是否会成为医生或工程师。
3.当你食杂品用完的时候,你的邻居们会很暖心地为你提供食物。
Ranganath Prabhakar
Every country has its own set of problems. That doesn't mean that it is unfit. For me my country is the best no matter what.
So to answer your question, it's a resounding YES!!! India is in every a country not just to live in but a privilege to be in..
每个国家都有各自的问题。这并不意味着这个国家就是无能的。对我来说,无论如何我的祖国都是最好的。
所以,要回答你的问题,答案绝对是肯定的!!印度不仅是一个适合生活的国家,还是一个特别好的国家。