Air strike adds to PM Modi's muscular image, gives BJP big advantage ahead of polls
空袭提升了莫迪总理的强势形象,给印度人民党在选举前带来巨大优势
GAURHAT (GHAZIPUR): Hours after news flashed on air strikes on Pakistan territory, BJP chief Amit Shah on Tuesday "celebrated Diwali" with people of this recently rified village on the banks of Gomti river in UP's Ghazipur district. Shah said since the Pulw attack, sentiments were growing among the people that retaliation should be so strong that te rorts will think many times before another attack. "Our forces have dest yed the breeding ground of terror outfits," he said as the venue echoed with chants of 'Modi-Modi'.
在空袭巴基斯坦领土的消息传出几个小时后,印度人民党主席阿密特·沙阿周二在北方邦加济布尔的戈默蒂河岸边,与这个刚刚通电的村庄的村民一起"庆祝排灯节"。沙阿表示,自从普尔瓦马袭击事件以来,人们越来越认为应该进行猛烈的报复行动,这样分子再次发动袭击之前就会三思。"我们的军队已经摧毁了组织的滋生地,"他说。现场回荡着"莫迪,莫迪"的颂扬。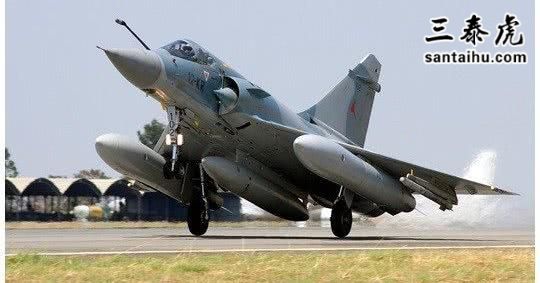 The strikes came at an appropriate time for BJP when Congress and other opposition parties had begun to question the Modi go nment's resolve to tackle te rorm in the wake of the Pulw attack. After having made the go nment's response to te rorm a major talking point by comparing UPA's record and having sought po itical capital from the 2016 surgical strikes, BJP needed a muscular reaction to the suicide attack at Pulw. Despite Pakistan's denials, the fact that IAF jets crossed the Line of Control and fired missiles at the Jaish terror camp at Bkot gave BJP the boost it sought.
在普尔瓦马袭击事件发生后,国大党和其他反对党开始质疑莫迪政府打击主义的决心,对人民党来说,此次袭击来得正是时候。印度人民党需要对普尔瓦马的自杀式袭击做出强有力的回应,尽管巴基斯坦予以否认,但印度空军战机越过控制线,向默罕默德军分子营地投射炸弹的事实,给印度人民党带来了选民的支持。
The prospects of some form of retaliation from Pakistan cannot be ruled out, which could put fresh pressure on the ruling , but the success in crossing the LoC and the safe return of pilots was a cause for celebration.
不能排除巴基斯坦采取某种报复行动的可能性,这可能会给执政党带来新的压力,但成功穿越实际控制线和飞行员的安全返回是值得庆祝的。
Shah reached Gaurhat village in Saidpur block of Ghazipur district to launch "Kl Jyoti Sankalp Abhiyan" which was marked by BJP leaders lighting lamps simultaneously across the country along with beneficiaries of central schemes. Recalling valour of Vir Abdul Hamid, 1971 war hero from adjoining Dhamupur village, Shah said, "The whole nation is celebrating the success of our brave soldiers. The action taken by our forces have given relief to the families, who lost their near and ones in Pulw and other terror attacks." "Along with soldiers, I salute the po itical leadership of the country under Prime Minister Narendra Modi, who has shown zero tolerance towards te rorm," Shah said.
沙阿抵达加济布尔区赛德普尔街区的Gaurhat村,发起"Kl Jyoti Sankalp Abhiyan"活动,人民党领导人与中央计划的受益者一起在全国各地同时点灯。回忆起1971年战争英雄维尔·阿卜杜勒-哈米德(他来自邻近的Dhamupur村)的英勇事迹时,沙阿说:"全国人民都在庆祝我们英勇战士的成功。我们部队采取的行动使在普尔瓦马和其他袭击中失去亲人的家庭得到了慰藉。我向士兵们以及莫迪总理领导下的团队致敬,他们对主义表现出了零容忍。"
印度时报读者评论:
译文来源:三泰虎 http://www.santaihu.com/47122.html 译者:Jessica.Wu
Shweta - 8 hours ago -Follow
namo again
莫迪又做到了
ONE LINER Challenge - 8 hours ago -Follow
MODI IS A POSTER BOY FOR HONESTY HE NEEDS NO OTHER IMAGE OTHER THAN THAT OF A COMMON MAN WHO THINKS AND CARES FOR COMMON MEN.
莫迪是诚实的典范,他只为普通老百姓着想。
ONE LINER Challenge - 8 hours ago -Follow
MODI IS A MAN LARGER THAN LIFE IN DEED AND IN DHARMA
NO ASHUBHA KARMA CAN DISLODGE OR DISORIENT MODI.
无论在行动上还是思想上,莫迪都是一个伟人。
没人能让莫迪下台,没人能让他迷失方向。
Mohan K - Hyderabad - 8 hours ago -Follow
And this air stroke is the lesson for all those who want to have another person on PM Chair. Given this volatile situation Modi is the best bet and no one has the guts.
对于那些想让另一个人当选总理的人来说,这次空袭是个教训。鉴于局势不稳定,莫迪是最好的选择,没有人有这种胆识。
Mahesh Kuthuru - 8 hours ago -Follow
Very Good Response. Lets always act proactively & massively and smartly so people don''t do stupid things to Indians and India. LETS ACT IN INDIA & WORLDWIDE TO NEUTRALIZE THREATS 24 7 365. Vande Mataram.
回应得好。保持这种势头,这样他们就不敢再挑衅印度人。我们要在印度和全世界采取行动,彻底消除威胁。
Alex - 7 hours ago -Follow
BJP deserves to win big time. Currently Modiji only can prect the country!!!
人民党理应赢得胜利。目前只有莫迪能保护国家!!
K Bhagwan - 6 hours ago -Follow
My only requests to Indians, do anything else in your life but do not change PM for another 10 years.
我对印度人的唯一要求是,在未来10年内不要更换总理。
B Srinivasan - saginaw USA - 8 hours ago -Follow
PM MODI has secured the two PILLARS of PROGRESS,ECONOMY&MILITARY to boost INDIA''s PROFILE within&Without.
He will be richly REWARDED at the POLLS for sure
莫迪总理确保了两大进步支柱,经济和军事,提升了印度在国内外的形象。
他肯定会在选举中得到丰厚的回报
Kustagi Raghavendrachar - Shimoga, - 7 hours ago -Follow
We w3ant a pro active ,determined Prime Minister and not a weak,inactive nominated PM any more.Narendra Modi has shown that the country is safe in his hands.In in the interest of safety,security,integrity of the nation India should give one more term to Modi.
我们需要一个积极、坚定的总理,而不是一个软弱消极的总理。莫迪已经证明,在他的领导下,国家是安全的。为了国家的安全和完整,印度应该再给莫迪一个任期。
Ashok Sheth - 7 hours ago -Follow
Modi will win now with 65 - 70% of the ve
莫迪将以65% - 70%的选票获胜
Da Da - 8 hours ago -Follow
Basically Congress lacks nationalism.It is only one goal of coming to power and loot public money and remain in power deviding people on castes and re gion and further seeing that poverty and illiteracy of poor people remain unchanged all time so that it can bribe them and come to power.
国大党缺乏民族主义。它只有一个目标,那就是,掠夺公共财富,继续,把人们按种姓和宗教划分开来,让穷人一直穷下去,让文盲一直目不识丁下去,这样他们就能获得,继续。
Rowdy Rathore - India - 8 hours ago -Follow
India had made it clear that te rorm must be eradicated, we had given many chances to Pakistan, therefore, India was forced to take action so that these things can be stopped.
印度已经明确表示必须根除主义,我们给了巴基斯坦很多机会。印度是被迫采取行动的
Desh Bhakt - 7 hours ago -Follow
This strike has hit Pakistanis physically and opposition parties mentally. 2 enemies dest yed with single strike.
这次袭击对巴基斯坦人和反对党都造成了打击,一箭双雕。
ashis - India - 7 hours ago -Follow
Do know what is in the offing. But one thing is sure - any retaliation from Pakistan would give us further impetus to strike Pakistan harder. Let us be prepared for dharmyayudhha.
巴基斯坦也会报复,但巴基斯坦的任何报复都将进一步推动我们加大对巴基斯坦的打击力度。
Manjunathan - 6 hours ago -Follow
Modi is India and India is Modi, Jai Hind
莫迪就是印度,印度就是莫迪,印度必胜!
Abrakadabbraa Bk - Location - 7 hours ago -Follow
Modi is the man to lead the natiion called Hindusthan
莫迪才是那个能领导印度的人
Badrinath Esturi - 7 hours ago -Follow
Modiji is super PM pf india. He will rule for next 15 years. BJP 400 in thisvion.
莫迪是印度的超级总理,他将再执政15年,印度人民党在此次选举中将获得400个席位。
Shinto James - Location - 8 hours ago -Follow
INDIAN ECONOMY will die..
印度经济将会完蛋…
Black - 8 hours ago -Follow
Salute to Indian Army,Don't po iticize such things.
向印度军队致敬,不要把这些政治化。
Aditya - 8 hours ago -Follow
as here in this news paper its said airforce was ready to strike after mumbai attack but shri shri moun moun fake singh didnt had guts or italian godmother dont want to attack their loving is mic country pakistan.
就像这篇新闻报道说的,孟买袭击后空军准备发动袭击,但是辛格没有勇气,或者那个意大利教母(索尼娅·甘地)不想袭击他们热爱的ysl国家-巴基斯坦。
Bhasmra Bangran - 8 hours ago -Follow
I hope this not a po itical stunt to win ions..
我希望这不是为了赢得选举的政治噱头。