Which is better: an arranged marriage or a love marriage
包办婚姻好还是恋爱婚姻好?
QUORA网站读者评论:
Aishwarya V Yajn, Keen observer
I am not married yet, but I'll write what I have observed till now.
Long answer ahead!
Story number 1-
S was my neighbour, a well-educated, working girl. When her parents put a proposal of marriage in front of her, she revealed that she already had a boyfriend. The boy was an engineering graduate & unemployed, but from a well-off family. And most importantly from the same community as the girl. Initially, her parents were reluctant to get her married to him as he was not earning his livelihood. But the girl gave them two options, 'either get me married to him or let me remain unmarried for my entire life'. She knew the weakness of Indian parents well!
Six months later, S came back to parents' home and never went back! The reason was quite valid. Post-wedding she got to know that the guy was suffering from bipolar disorder! She didn't have any idea about that as he was on regular medication, but stopped the medication after marriage for God knows what reason. Later they applied for a divorce and now the girl is happily married to another man in an arranged marriage set-up.
我还没有结婚,但我想说说我之前观察到的事。
内容很长哦!
故事1
S是我的邻居,是一个受过良好教育的职业女性。当她的父母为她安排婚事时,她说她已经有男朋友了。这个男孩毕业于工程系,还没有工作,但出身富裕家庭。最重要的是和女孩来自同一个社区。起初,她的父母不愿意让她嫁给他,因为对方没有自力谋生的能力。但是女孩给了他们两个选择,"要么让我嫁给他,要么我就一辈子不嫁"。她很清楚印度父母的弱点!
六个月后,S回了娘家,再也没回去!理由么,很正当。婚礼后,她才知道那个男人有躁郁症!她之前不知道,是因为他当时有接受常规药物治疗,但婚后不知出于何种原因停了药。后来他们申请离婚,现在这个女孩通过包办婚姻幸福地嫁给了另一个男人。
译文来源:三泰虎 http://www.santaihu.com/46930.html 译者:Joyceliu
Story number 2-
This is my own cousin's (maternal) story. She fell in love with someone from her graduation days. The man is from Jharkhand and the girl from Karnataka. They dated for around 4–5 years after which both of them convinced their respective parents and got married. Though convincing parents was not a cake walk, they were adnt about their stand. They didn't care about what relatives and neighbours may talk about them.
故事2 -
这是我表妹(母亲那边的)的故事。她毕业时爱上了一个人。这个男人来自恰尔肯德邦,这个女孩来自卡纳塔克邦。他们约会了4-5年,之后他们说服了各自的父母并结婚了。尽管说服家长们并非易事,但他们非常坚持。他们不在乎亲戚和邻居会怎么说他们。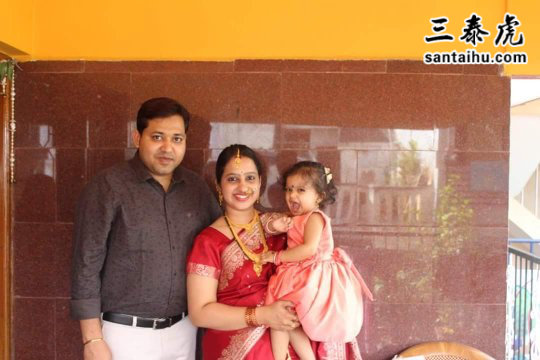 They are happily married for four years now with a beautiful baby girl.
他们幸福地结婚四年了,现在有了一个漂亮的小女孩。
Story number 3 -
We know a family consisting of Father, Mother and a Son. Being a single child he enjoyed all the pampering from parents, he was soft natured and well behaved. He was well-settled too, the only negative point is that he was a bit obese. After trying for many years, he got married to a well-educated, working woman. She was beautiful too. Everything seemed to be fine for a few months post-wedding.
Then they broke the news that new couple are getting divorced! I don't really know the reason, but their marriage lived for too short period. I pity them!
故事3 -
我们知道一个由父亲、母亲和一个儿子组成的家庭。作为独生子,他享受着父母的宠爱,性格温和,品行端正。他工作也很稳定,唯一的缺点就是有点胖。经过多年的努力,他娶到了一位受过良好教育的职业女性。她也很漂亮。在婚后的几个月里,一切似乎都很好。
然后他们突然宣布了这对新婚夫妇即将离婚的重磅消息!我真的不知道是什么原因,但是他们的婚姻持续时间太短了。我同情他们!
Story number 4-
This is about my other cousin (paternal). The girl was well-educated and employed. She was dark-skinned and obese ( Don't judge me, there is a reason why I am mentioning it here). After she turned 23, her parents started searching for a suitable groom. All the proposals were bit disappointing like the boy is ten years elder to her or unemployed. She kept defying every proposal. She was about to get convinced she has to make compromise about her choices.
Then came my baava (brother-in-law). He was fair, tall, fit, a graduate, earning well, from a well-off family. There was no valid reason to reject him. She was all head over heels for him. And quite surprisingly, he liked her too, he found no flaws in her!
故事4 -
这是我另一个堂妹(父亲那边的)的事。那个女孩受过良好的教育,有工作。她皮肤黝黑,身材肥胖(不要对我妄加评判,我提到这一点是有原因的)。在她23岁之后,她的父母开始替她物色合适的新郎。所有的新郎人选都不尽人意,男孩要么比她大10岁,要么没有工作。她拒绝了所有的提亲。她都快被说服她必须对她的选择做出一些妥协了。
随后我的妹夫出现了。他皮肤白,个子高,身材好,研究生学历,出身富裕的家庭,收入不错。没有拒绝他的理由。她为他神魂颠倒。出人意料的是,他也喜欢她,他认为她没有任何缺点!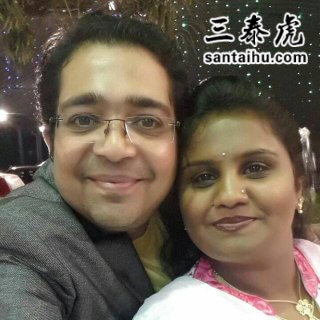 They got married soon and recently they gave birth to a beautiful girl! Theirs is a perfect family now!
他们很快就结婚了,最近他们生了一个漂亮的女孩!他们现在是个完美的家庭!
Okay! Story time ends here. Let's draw some conclusion from the above stories now.
1 & 2 tells you two different love stories. Whereas 3 & 4 are arrange marriage stories. If you keenly observe , there are imperfections in all their lives! There is an arranged marriage which has failed and a love marriage which makes you jealous! So there is nothing like only love marriages fail or only arrange marriages make a happy family.
If you love someone, take time, understand them. Don't hurry. If you feel that you are made for each other, never leave them! No matter how much you have to struggle to convince your parents, no matter how long you have to wait, get married. Keep them!
好吧!故事到此结束。现在让我们从上面的故事中总结一下吧。
故事1和2是两个截然不同的爱情故事。而故事3和4是包办婚姻。如果你敏锐地观察,就会发现他们生活中都有不完美的地方!有失败的包办婚姻,也有让你嫉妒的恋爱婚姻!所以并不是说恋爱婚姻都注定失败,或者只有包办婚姻才能带来幸福的家庭。
如果你爱一个人,花点时间去理解他们。不要着急。如果你觉得你们是天生的一对,千万不要离开他们!无论你们需要付出多少努力才能说服你的父母,无论你得等待多久,结婚吧。把他们留在身边!
You have not found your love yet? Don't worry. Try your luck in arrange marriage. You'll definitely fall in love when you find the person. You don't have to marry the first person you see. Take time!
Love marriage is not the criteria to be happy, " love in marriage" is.
Success in marriage life is highly subjective and it's you who is responsible for the outcome.
你还没有找到属于你的爱情吗?别担心。试试你在包办婚姻中的运气吧。当你找到对的人时,你一定会爱上他的。你不必仓促地和第一个相亲的人结婚。慢慢来!
恋爱婚姻不是幸福的标准,"婚姻中的爱情"才是。
婚姻生活是否成功是非常主观的,你自己要对结果负责。
Manisha Verma, Content Writer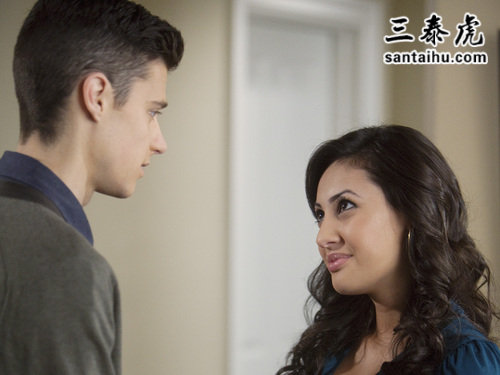 This is really difficult questions as different people have different oion and perceptions. Both the marriage institutions have their own advantages and disadvantages. If you compare both the marriage institutions, you will find that there are a few things which you like in arranged marriage and there must be many things which you find good in love marriage. I am here sharing a few things as comparison:
In arranged marriage, your family chose the partner for you and they compare a lot of things from financial status of the other's family, social status, family background, education etc. So, the relationship is not based upon single criteria.
In love marriage, you first understand each-other, like each-other and love each-other and then only you take this important decision of marriage. You pay attention to the education, mindset, understanding, attitude, behavior, thought process, but don't pay much attention to financial status and family background.
这是个很难回答的问题,因为不同的人有不同的观点和看法。这两种婚姻制各有利弊。如果你对比一下这两种婚姻制,你会发现在包办婚姻中有一些你喜欢的东西,在恋爱婚姻中肯定有很多你觉得好的东西。我在这里分享一二作为比较:
在包办婚姻中,你的家庭为你选择了伴侣,他们会从对方家庭的经济状况、社会地位、家庭背景、教育程度等方面进行比较。所以这种关系并非基于单个标准。
在爱情婚姻中,你首先要了解对方,喜欢对方,爱恋对方,然后才会做出结婚这个如此重要的决定。你会考虑对方的教育、心态、理解、态度、行为、思维方式,而不是经济状况和家庭背景。
In arranged marriage, whenever you face any issue or there is any dispute between you and your partner, your family is always there to support you and help you to resolve the issue.
In love marriage, your family take the back seat and they interrupt between you and your partner only when you ask them to help you out. They never take any initiative to resolve your issue by themselves.
In arranged marriage, you don't enter into this bond with lots of expectations from your partner, because you know it very well that you have to adjust with this new family and your partner whether you accept it or not.
In love marriage, as you both know each-other well, so you have a lot of expectations from each-other. You expect a lot of thing from your partner because you have mutually decided to get into this relationship. If your partner doesn't meet your expectations you feel frustrated over it.
在包办婚姻中,无论你何时遇到任何问题或你和另一半有了任何争执,你的家人总会支持你,帮助你解决问题。
在恋爱婚姻中,你的家人退居后位,只有当你请求他们帮助你解决困境时,他们才会介入你和另一半之间。他们从不主动解决你的问题。
在包办婚姻中,你不会对你的另一半抱有很大的期望,因为你很清楚,无论你接受与否,你都必须适应这个新的家庭和这个另一半。
在恋爱婚姻中,因为你们彼此都很了解,所以你们对彼此期望颇高。你对你的另一半有很高的期盼,因为你们已经决定确定这段关系。如果你的另一半没有达到你的期望,你就会感到沮丧。
In arranged marriage, you expect that your in-laws will give you a lot of gifts and money as dowry.
In love marriage, you don't have such expectations from your in-laws to give your dowry.
In arranged marriage, you take time to understand each other and build trust on each-other. You don't know much about each-other, so in the initial phase you don't enjoy the good level of understanding and make adjustments with a lot of things.
In love marriage, you know each-other very well. You have good level of understanding with each-other and trust factor is on the higher side. So, from the first day of your marriage, you don't think about adjustments, rather you enjoy your understanding with your partner.
在包办婚姻中,你希望你的姻亲会给你很多礼物和钱作为嫁妆。
在恋爱婚姻中,你不会指望你的姻亲给你嫁妆。
在包办婚姻中,你需要花时间去了解对方,彼此建立起信任。你们彼此不太了解,所以在婚姻初始阶段,你们在很多事情上都没能互相很好地理解,需要调整。
在恋爱婚姻中,你们彼此非常了解。你们对彼此非常理解,也很信任。所以,从你们结婚的第一天起,你就不会去考虑调整,而是享受与另一半之间的理解。
In arranged marriage, you take time to think and act like a team.
In love marriage, you think and act like a team from day one onwards .
In arranged marriage, you don't worry about small and big things in life because you always have family's support.
In love marriage, you plan everything and work to achieve your couple goals because you know that family support will be minimum or nil.
在包办婚姻中,你需要时间像团队一样思考和行动。
在恋爱婚姻中,你从第一天起就像团队一样思考和行动。
在包办婚姻中,你不用担心生活中的大事小事,因为你总是有家人在支持你。
在恋爱婚姻中,你规划好了所有事情,努力实现你的另一半的期望,因为你知道家庭支持非常少,甚至一丁点都没有。
Precious Quirante, Cool mom of 5
I prefer a combination of both.
My Story
I have an Indian friend who expned to me about arranged marriage and how it goes. He told me you have to be involved in finding a partner for your children especially your daughters. I listened to his inputs.
Year 2011, my high school classmate who married a German, now based in Germany sent me a message in FB. She informed me that they're coming home for vacation May of 2012, and asked me if it's possible to introduce her son to my daughter when they're in the country. Just being friends and we will see if they will like each other. I said yes but I had not given it a serious thought.
我喜欢两者兼而有之。
我的故事
我有一个印度朋友向我解释了包办婚姻,还有包办婚姻是如何操办的。他告诉我,你必须为你的孩子,尤其是你的女儿寻找夫婿。我听取了他的意见。
2011年,我的高中同学嫁给了一个德国人,现在住在德国。她告诉我他们将于2012年5月回家度假,并问我可否在他们回乡下时把她的儿子介绍给我的女儿。只是做为朋友处处,看他们是否喜欢对方。我答应了,但我没有认真考虑过。
May 2012. My classmate invited me for lunch a day after their arrival. I was surprised when I saw her son. She was asking me about my daughter. I forgot to inform my daughter about our deal. We set another meeting in the afternoon, about 5 P.M. in a restaurant. My daughter was very hesitant, she didn't like the idea but I begged her to give it a try. To make the story short, they met and talked. We were on the other table observing.
After the meeting my daughter told me he's boring, just said few words and that's it. My high school classmate called up asking for feedback from daughter about her son. I just said it was okay.
After 2 days, they visited our home for dinner as requested by my classmate so they will get to know us more. It was good but again, I did not feel something will come out from matching our children. They left for Germany that weekend.
2012年5月。我同学在他们到达的第二天邀请我去吃午饭。当我看到她的儿子时,我很惊讶。她问我关于我女儿的事。我忘了告诉我女儿我们的打算。我们约好下午5点在餐厅再聚一次。我女儿非常犹豫,她不喜欢这个主意,但我求她试一试。长话短说,他们见了面聊了天。我们坐在另一张餐桌观察他们。
碰面后,我女儿告诉我,他很无聊,只说了几句话,仅此而已。我的高中同学打电话过来问我女儿对她儿子评价如何。我只能说还行。
2天后,我同学要求来我们家吃晚饭,这样他们可以更了解我们一些。这本不错,但我又一次感到我们的孩子们不会有结果。那个星期末他们就动身回德国了。
I was not aware that they were sky after that meeting. December of same year, 7 months after their meeting, the guy came to celebrate Christmas and New Year with us. Both are already in love with each other. I gave one advice to my daughter. I told her, " I can't be with you always and I can feel you love him, you can kiss and hug but never open your legs. Your virginity is the most precious gift you can give your future husband and he might not be the one. Preserve yourself."
March 2013, her BF proposed, March 2014, they got married here in the Philipes.
我并不知道那次碰面后他们在用skype聊天。同年12月,在他们见面7个月后,那个家伙来和我们一起庆祝圣诞节和新年。两人彼此相爱。我给了我女儿一个建议。我告诉她:"我不能永远和你在一起,我能感觉到你爱他,你可以跟他亲吻拥抱,但绝对不能随便张开你的双腿。你的贞洁是你能给未来夫婿最珍贵的礼物,而他可能不是最后你要嫁的人。保护好你自己。"
2013年3月,她的男友向她求婚了,2014年3月,他们在菲律宾结婚。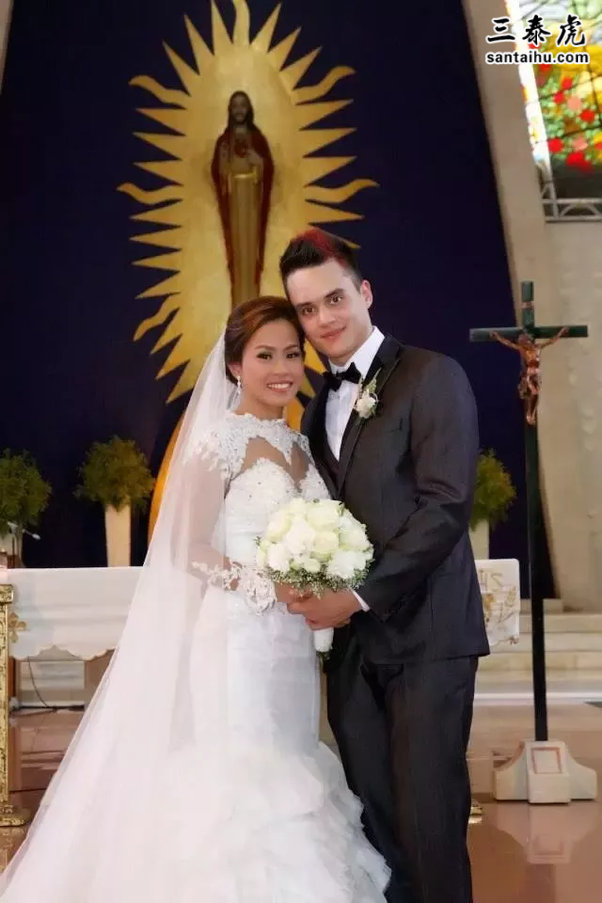 Now, they are blessed with 2 children. A girl (2 yo) and a baby boy ( 1 month old)
For me, it's a combination of arranged and love. We agreed to introduce our children, let them be friends and see if love will flourish and it did.
We are both happy mothers and grannies.
现在,他们有了两个孩子。一个是女孩(2岁),一个是男孩(1个月大)
对我来说,这是相亲和恋爱的结合。我们同意互相介绍自己的孩子,让他们结成朋友,看看他们是否相爱,结果真成了。
我们俩都是快乐的妈妈,也是快乐的外婆和奶奶。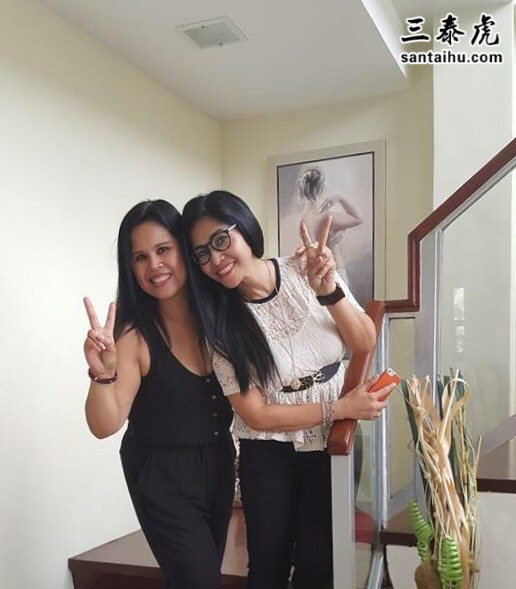 Anonymous
6 years back if you have asked this question, I would have answered Love Marriage. Time changes, perception changes.
One of the most important factor which derives a marriage is Money - Some people will blame me as sest, but this is truth. I have 2 failed relationships, both failed because i have a financial crisis 6 years back.
Today, I am well settled Man with Promising career ahead - I don't give fuck to marriages anymore, i will marry, but the girl my family choose with same status. When I have great options, why should i look elsewhere. I have money and I have the authority and power.
如果你6年前问我这个问题,我会回答恋爱婚姻。但时间在变,我的想法也在变。
婚姻最重要的因素之一就是金钱——有些人会指责我性别歧视,但这是事实。我有过两段失败的感情,都因为6年前的金融危机而告吹了。
今天,我已是事业有成的男人,前途无量——我不再在乎婚姻,我会结婚,但是我的家人选择的女孩和我门当户对。当我有很好的选择时,我为什么要去别处寻觅呢?我有钱,也有权力。
With this, What i also analysed that till age of 25, we guys are desperate to have relationships and marriages. Girls below 25 get lot of attention and will only come to you if you have money. When we guys cross the age of 28–29, we get mature and Practical - usually put our Brain before heart. Girls on the other side have started fading their beauty and since their Biological Clock is ticking. they start getting desperate to marry you. I can see this clearly now, I get proposals for Marriage almost every week from women who have not given me fuck 10 years ago.
It doesn't matter whom you marry, whether its arrange or love. Marriage has become a deadly business specially for men, I still believe that it is women who make men successful But marriages are not that easy which it was 20 years back.
鉴于此,我认为在25岁之前,我们男人都不顾一切地想要恋爱、结婚。我们喜欢25岁以下的女孩,她们只会在你有钱的时候和你在一起。当我们男人过了28-29岁,我们就变得成熟、实际——基本上理性优于感性了。另一方面,因为岁月不饶人,女孩们开始容颜渐老。她们开始千方百计想要嫁给你。现在我看得很透彻了,几乎每星期都有女人向我求婚,她们十年前还不愿和我上床呢。
不管你嫁给谁,是奉父母之命还是自由恋爱。婚姻是非常重要的大事,特别是对男人来说,我至今仍然相信女人成就了男人的成功,但婚姻并不像20年前那么简单了。
Ankit Vani, Assistant manager at State Bank of India
Story 1:
They both lived in nearby houses in a small town where falling in love was considered to be a sin. The idea of being in love, especially for a girl was seen as bringing misfortune to the family. Both belonged to different caste, they knew that their family won't agree to their choice because pride and prestige are bigger matter for them.
One day, they fled away and married each other. For next 5–7 years, they lived unnoticed and their families barely cared about them. Their love prospered, the marriage worked perfectly and both of them are happily married for 30 years now with 2 beautiful daughters.And yes, their families have accepted them too.
故事1:
他们住在一个小镇的邻里,在那儿谈恋爱是一种罪过。当地人认为,恋爱,尤其是女孩的恋爱会给家庭带来不幸。他们属于不同的种姓,他们知道他们的家庭不会同意他们的选择,因为骄傲和威望对他们来说更重要。
所以有一天,他们私奔了,结婚了。在接下来的5-7年里,他们默默无闻地生活着,他们的家人几乎不关心他们。他们的爱情美满,婚姻顺遂,两人幸福地结婚30年,有了两个漂亮的女儿。是的,他们的家人也接受了他们。
Story 2:
They lived in opposite houses, his family turned from rich to poor, hers' was a rich one. He got a go nment job, her family wished to tie the knot for eternity. Things proceeded, they had barely met each other before marriage. Got married a year later in a totally arranged marriage setup.
They are happily married for 30 years now. I have never seen them expressing love for each other but regardless of that both of them have carried the alliance successfully and stood beside each other during tough times.
故事2:
他们的家在彼此对面,他的家庭由富变穷,她的家庭很富有。他得到了一份政府工作,她的家人希望缔结婚约。事情进展得很顺利,他们结婚前几乎没见过面。一年后通过完全包办的婚嫁结婚了。
他们幸福地结婚30年了。我从未见过他们表达过对彼此的爱,但尽管如此,他们还是成功地经营者这段婚姻,并在困难时期相互扶持。
Story 3:
She was a Jain, he was a Rajput. The Royal Boy and the beautiful girl fell for each other. They knew the typical Indian society reaction for their love, yet they wanted to stay forever. Love tied their togetherness, time tested their commitment. The girl was harassed by her own family, the boy was yet to make a mark.
The girl was not flinched by the harassment, he was banking high on her trust. After a lot of efforts from both sides, they got married. They are happily married for more than 10 years now with two kids. Another example of successful love marriage.
故事3:
她是耆那教徒,他是拉其普特人。男孩和美丽的姑娘相爱了。他们很清楚印度社会对他们爱情会有什么反应,但他们想永远相守。爱情令他们相依相偎,时间考验他们的承诺。这个女孩被她自己的家庭所扰,这个男孩还没有成名。
那个女孩没有被家人吓倒,他十分信赖她。经过双方的努力,他们结婚了。他们幸福地结婚10多年,现在有两个孩子。这又是一个爱情婚姻的成功例子。
Story 4:
The boy was working in an MNC with five figure sry, the girl belonged to a reputable family and had all the ingredients to be an adorable daughter-in-law. The match was fixed soon, both felt comfortable in each other's company and love began to develop gradually.
Soon, they got married in a grand ceremony and their new lives began. Six months into the marriage, boy was said to have contracted cancer. Smelling the trouble, the girl backed off and chose to walk away. A year later, they filled a divorced and settled things amicably.
故事四:
这个男孩在一家跨国公司工作,工资五位数,而这个女孩出身一个有名望的家庭,具备成为一个可爱儿媳妇的所有条件。婚配很快就定下来了,两人对彼此感到很舒服,爱情也开始萌发。
不久,他们举行了盛大的婚礼,开始了新的生活。结婚6个月后,据说男孩得了癌症。那女孩嗅到了麻烦的气息,便退缩了,选择一走了之。一年后,他们离了婚,和平解决。
Story 5:
He was a teacher, she was a student. There was no hint of sprouting love between them. I still wonder for what they fell for each other. He was a reputable teacher and was honored among the society, she belonged to a lower strata but love turns a blind eye to everything.
The story continued, they got married secretly and gradually began their own life after a lot of opposition from their respective families. Today, the girl dominates the whole proceedings, he feels suffocated for his own choice and the chemistry seems to have spoiled between them. A classic case of failed love marriage.
Conclusively speaking, there is nothing such as love marriage is better than arranged marriage or vice versa. Both are better given you manage to make the relationship work.
Otherwise, it is a living hell.
Thanks
故事五:
他是老师,她是学生。一开始他们之间并没有萌发爱情。我至今仍不知道他们为什么会爱上对方。他是一位有名望的老师,在社会上很受尊敬,她出身较低,但是爱情是盲目的。
继续说,他们秘密结婚了,在两家家族的反对下开始了自己的生活。现在女孩掌控一切,他为自己的选择感到窒息,他们之间的爱情似乎已经变质。这是恋爱婚姻失败的经典案例。
总之,恋爱婚姻并没有比包办婚姻更好,也没有比包办婚姻更差。如果你能处理好夫妻关系,两种婚配方式都是好的。
反之,婚姻于你们就是人间地狱。
谢谢
外文链接:https://www.quora.com/Which-is-better-an-arranged-marriage-or-a-love-marriage-1