Why can't India become a developed nation at least in the next 50 years?
为什么印度至少在未来50年内不能成为发达国家?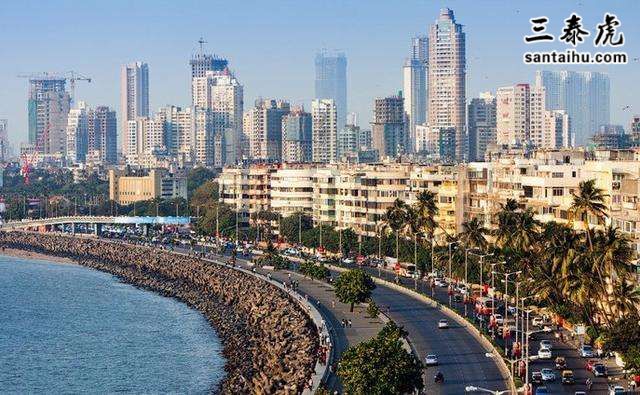 Quora评论翻译:
Arjun Singh, works at DAV Institute of Engineering and Technology
I have lived in Australia and have experienced the difference between Australia and India. So based on that I will answer this question.
India will not be developed in next 50 becuase of the following reason.
我在澳大利亚生活过,体验过澳大利亚和印度的不同之处。我将基于此来回答这个问题。印度在未来50年成为不了发达国家,原因如下。
People do not take part in developing their own societies. Many things happen in our localities which we all know but we do not come in front and stop them. For example, in my area, Punjab, young boys drive their motorcycles very fast in streets with their noisy silencers which is a trouble for whole of colony but nobody come in front and stop them. I am the only one who stop those guys and tell them to slow down in front of my home because we have neighbours' children playing there. Now, lets see the counter part in Ausralia. I was in Orange, NSW. Dog of my neighbor use to bark at night. My house mate was Australian. He informed them about noise of dog at night and after that he complainted in Police. He did not care about neighbours. Whereas, in India, neighbours are using tricks to steal electricity and people do not complain about that. How can we built a nation? We cannot even built a colony. This is a very small example. In our daily life, we keep things going on wrong. Personally I dont care about neighbours or my family when they are wrong I will stop them. This situation will not change until we make it change.
人们不参与社会的发展。很多事情就发生在我们身边,我们都知道,但我们没有站出来阻止。例如,在我的家乡旁遮普省,年轻的男孩们骑着摩托车在街道上飞驰,吵闹的消声器对整个社区来说都是一个麻烦,但没有人上前阻止他们。我是唯一一个阻止那些家伙的人,告诉他们在我家门前减速慢行,因为有邻居的孩子在那里玩耍。现在,让我们来看看澳大利亚,我曾住在新南威尔士州的奥兰治,我邻居的狗晚上常叫,我室友是个澳大利亚人,他跟邻居说晚上有狗叫,然后便向警察投诉,不会顾忌邻居的想法。然而,在印度,邻居们偷电,其他人也不会去投诉。这样怎么能成为一个发达国家?这是一个很小的例子。在我们的日常生活中,我们的很多做法都是错误的。就我个人而言,当我的邻居或家人做错时,我会阻止他们,不会有所顾忌。
Our country has a lot resources still we are developing country because people are still developing. In 21st century, we are the one who do honor killing. We are the one who do corruption. We are the one who praises our leaders instead of questioning them. We are the one who do not want to follow rules.
虽然我们的国家仍然有很多资源,但我们仍是发展中国家。在21世纪,我们仍是崇尚杀戮的人,我们仍贪污腐败。我们只会赞美领导而不提出任何质疑。我们也不遵守规则。
译文来源:三泰虎 http://www.santaihu.com/46841.html 译者:Jessica.Wu
Developed countries are developed becuase of their citizens' attitude.
发达国家之所以发达因为公民的素质和心态。
Lets see, if next generation can make a change. Our parents' generation has done a great job.
我们的父辈做得非常好,看看下一代能否做出改变。
Pradip Gangopadhyay, Seeker of Truth
India will become probably the second largest economy in the world by 2070. However, its per capita income is currently around 129 out of more than 180 countries. Its large population ensures that its per capita income remains relatively low.
Let us now make a crude estimate of India's per capita income in 2070. Let us assume that India's GDP of $ 3 trillion will increase by a factor of 6 by 2050 and will increase by another factor of 3 by 2070. Thus India's nominal GDP will be around $ 54 trillion in 2070. The population would be around 1.7 billion in 2070. This means that the average per capita income would be $ 30,000 at that time. Thus there is a good chance that India might be classified as a developed nation 50 years from now. Situation would be much better in the next century when India's population is expected to decline steadily.
到2070年,印度可能会成为世界第二大经济体。然而,人均收入目前在180多个国家中排在第129左右。人口众多,所以人均收入相对较低。
我们粗略估计一下印度2070年的人均收入。假设印度目前3万亿美元的GDP到2050年将增长6倍,到2070年将再增长3倍。那么到2070年,印度的名义GDP将达到54万亿美元左右。到2070年,人口将达到17亿左右。这意味着届时人均收入将是3万美元。因此,印度很有可能在50年后归类为发达国家。到下个世纪,印度人口预计将稳步减少,情况会变得更好。
Sriharsha Pullela, B.tech Computer Science, Ahmedabad, Gujarat, India (2016)
Why can't India become a developed nation at least in the next 50 years?
A country, in which all people have access to food, education, shelter, clothing, health facilities,protection is called a developed Nation. To be more precise, a 'morally developed nation'. In such nations, every person will have some basic knowledge and education about his country, surroundings and self. So everyone respects every other person. When they talk about people, they consider humans, but not religions, castes, language, gender, ethnic group.
所谓发达国家意味人人丰衣足食,上得起学,有房子住,有衣服穿,能享受到卫生设施和保障。更准确地说,是一个"道德发达的国家"。在这样的国家,每个人都受过教育,对自己的国家、环境和自我有一些基本的了解,每个人都尊重他人。当谈论他人的时候,他们考虑的是人,而不是宗教、种姓、语言、性别和种族。
Coming to India, to be a developed country, all the above characteristics are to be achieved, which is impossible for a country like India, as Religion and Caste plays an important part in this society. People are more educated with religion than ethics and morals (philosophy). Rhetorically, people tend to learn in schools in an unknown language(English) rather than their own language which they understand word to word. So they end up mugging up English sentences and putting on paper in exam, to get promoted to next level. They have qualification but no education. That's why, we see highly qualified people with masters degrees also gives importance to Caste and Religion in any relationship. Again, the indian philosophy, which is equivalent to western philosophy, turned to Magic Spells of Sanskrit language , and these too, are not understandable to people.
印度要成为发达国家,以上这些特征都是要满足,这对于像印度这样的国家来说是不可能的,因为宗教和种姓在这个社会中扮演着重要的角色。人们受宗教教育的程度比伦理道德(哲学)高。在学校里,人们往往学习一种陌生的语言(英语),而不是他们自己的语言。他们会把英语句子背下来,并通过考试提升到更高水平。他们有学历却并不代表受过教育,这就是为什么我们看到拥有硕士学位的高素质人才也会在人际关系中重视种姓和宗教。同样,印度哲学,和西方哲学差不多,变成了梵语咒语,也是人们无法理解的。
So, people are still marginalizing other Indians, in the name of Caste and Religion and properties and wealth are being concentrated in the hands of a Privileged Minorities.With these conditions, India cannot be a developed nation in any near decades.
因此,人们仍然在以种姓、宗教、财产和财富的名义排斥其他印度人,而财富则集中在享有特权的少数人手中。在这种情况下,印度不可能在近几十年内成为发达国家。
The Governments may bring companies from Foreign, may bring infrastructure and engineers from foreign and replicate the look of developed countries in India, by just some concrete constructions, but this won't make a country Developed. A Developed-Privileged-Minority can be seen here, but not all people will be developed.
After all, Country is people, but not buildings and bullet trains.
政府可以从国外引进公司,引进基础设施和工程师,仿照发达国家的样子,盖一些建筑物等等,但这不会使印度成为一个发达国家。毕竟,国家是由人组成的,国家发达与否要看人,不是看楼有多高,也不是看高铁有多快。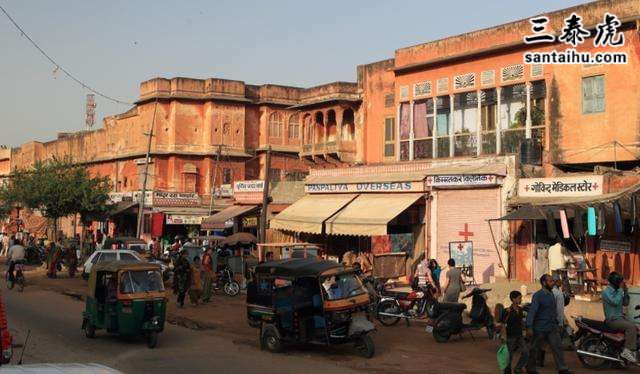 Shrikant Umarye General Manager
we will become top developed nation lording over all others in next 50 years,
that leaves no competitor to india in asia, except japan,
we have the brains, resources, man power . it is only the focus by ruling politicians that is needed to direct resources,
it will happen because congress is likely to be wiped out and fragmented regional parties will remain in pockets.
with new leadership of youth dominating indian scene and inner party democracy, new ideas will crop up in science and technology and we will rule in trade and commerce for years to come,
在未来的50年里,我们将成为最发达国家。
在亚洲没有一个国家是印度的对手,除了日本。
我们有人才和资源,只需要当权的印度政治家集中精力引导资源。
我们将成为最发达的国家,因为国大党很可能会被清除,而分散的地区政党仍将不成气候。
随着年轻一代的新领导层主导印度政坛,新理念将在科技领域涌现,我们将在未来几年统治贸易和商业。
Anonymous
We can't become developed nation due to following reasons:
1.We don't know what does it mean by developed Nation. We love being under developed.
2.We are good in finding only problems not solutions and that is the reason we built very good IT Industry (We are good at providing Service (Support) and finding problems (QA) ).
3.We are masters in blame game.
4.We want everything for free.
5.Our society structure is very weak. Kidz are learning corruption even before they born. (Example: Family members giving bribe to God to have Baby Boy).
6.We ask questions like "Why can't India become a developed Nation?" Question we should ask "What can I do to develop India?"
我们成为不了发达国家,原因如下:
1.我们不知道发达国家是什么意思,我们也喜欢目前这种不发达的状态。
2.我们擅长发现问题,不擅长解决,这就是我们能建立发达IT行业的原因(我们擅长提供服务(支持)和发现问题(QA))。
3.我们是推卸责任的高手。
4.我们希望一切都免费的。
5.我们的社会结构很脆弱。孩子们在出生前就已经学会了腐败。(例子:人们供奉神,希望能生男孩)。
6.我们不应该问"为什么印度成为不了发达国家?",而应该问"我能为印度的发展做些什么?"
Puduvail Ashokan, former Retired Professor in Management (2005-2015)
The status of a developed nation is measured by the per capita income.lesser per capita income states use their money to meet primary needs like food water ,shelter education and health.Once per capita income is more then luxury goods come in.
Though our economy is growing faster than other nations ,so is the population.So our money is utilised for meeting basic needs.Governments spend money on this and cannot think of developing much further than the present rate.But It will happen.
发达国家的地位是用人均收入来衡量的。人均收入较低的国家还处于满足食物、水、住房、教育和卫生等基本需求的状态。一旦人均收入增加,就能买奢侈品。虽然我们的经济增长比其他国家快,但人口增长也快。所以我们的资金都用于满足基本需求。各级政府都把钱花在这方面,发展速度提不起来。但终有一天会成为发达国家的。
Harishwr K, knows German
Personnel integrity and path to innovation will lead India to better place in Globe in next 3 decades, that's the only way forward.
Biz model as sole measure and yardstick for development has to be shunned. India has to find it's own place among developed countries based on it's model which is unique to itself and which includes all classes and walks of Life.
Too much emphasis on resources (ever depleting) has to be parked in this endless consumption (desire driven), has to be kept in check. Today's date call for large reflection of society in developing stable and sustainable development model has to be imagined.
Plan it, and Just execute it.
That's it for now folks.
人才和创新将引领印度在未来30年发展得更好,这是唯一的前进道路。
规避以商业模式作为衡量发展的唯一标准和尺度。印度必须在发达国家中找到属于自己的位置,印度模式是独特的
过度消耗资源(不断消耗)和过度消费(欲望驱动),必须加以控制。当今时代呼吁稳定发展和可持续发展。事先规划好,再进一步实施。
Mathew Cherian, Indian citizen lived and watched American laborers.
When all citizen can eat 3 to 4 times daily healthy food, then we can say the country is developed.
当所有公民每天都能吃上3-4顿健康食物,那么我们可以说这个国家是发达的。
外文:https://www.quora.com/Why-cant-India-become-a-developed-nation-at-least-in-the-next-50-years