Why Indian girls are so conservative compared to girls in UK and US ?
为什么印度女孩比英美女孩保守?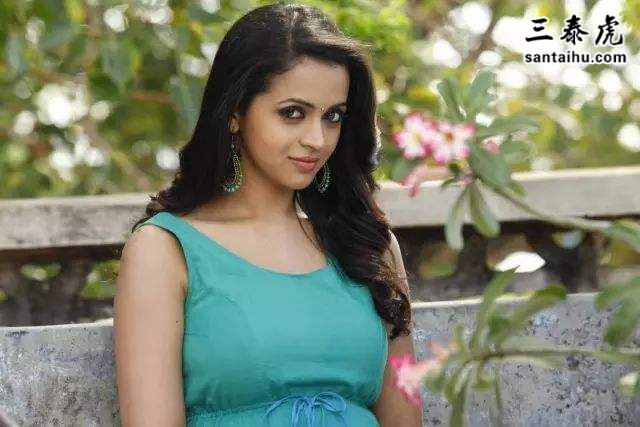 Quora评论翻译:
Tejasvita Apte, Indian lawyer, inter alia
I agree with Gauri completely on this. How do you really define conservative?
The dictionary defines it thus -
"averse to change or innovation and holding traditional values."
Really? Marathi women have been challenging traditional values for centuries.
The first Indian feminists and women's rights activists have been Marathi women.
The first Indian 'priests' (pujaris) have also been Marathi women. Pune's women poojaris: Breaking through the 'sacred' cordon - The Times of India
我完全同意Gauri的观点。你是如何定义保守的?
在字典里,"保守"的定义是:"反对改变或创新,坚持传统价值观。"
是这样吗?几个世纪以来,马拉地妇女一直在挑战传统价值观。
第一批印度女权主义者和女权活动家就是马拉地妇女。
第一批印度"牧师"(pujaris)也是马拉地妇女。普纳女人:打破了"神圣的"封锁线——《印度时报》
I have seen examples in my family.
在我家也有这样的例子。
My great -grandmother (panji, as I used to call her) fought against all odds to be a nurse in the 1940s in Pune. She was deserted by her husband and was left with 3 children to look after when she enrolled herself for a nursing course.
上世纪40年代在普纳,我的曾祖母(我常称呼她为panj)为了成为一名护士,不惜一切代价,甚至被她的丈夫抛弃了,报名参加护理课程时,还要照顾三个孩子。
My great grandmother stopped the custom of 'sitting aside during menstruation', which was very common in Brahmin women of her generation. (A little context here - In India, a menstruating woman was considered 'impure' and was required to sit aside for the 3 days. She wasn't allowed to touch other people or household articles).
我的祖母摈弃了"月经期间一旁呆着"的习俗,这习俗在她那一代的婆罗门妇女中是很普遍的。(注:在印度,月经来潮的女人被认为是"不洁净的",并要求她们隔绝三天,不允许她们接触其他人或家庭用品)。
When she died (she died of cancer), she left specific instructions of carrying her in an ambulance and cremating her electrically (Vidyut Dahini). Again to give you a context, as a custom a dead person is carried on their shoulders by 4 people to be cremated the Hindu way on a pyre. This still happens. Although now people are carried in Ambulance, when she passed away, that wasn't the common thing.
她去世时(死于癌症),留下了遗言,要求用救护车将其遗体送去用电火化。本来按照印度的习俗,应由4个人将死者的遗体抬到柴堆上火化。这种习俗仍然存在。虽然如今人们都选择用救护车了,但在我曾祖母去世的时候,这种做法并不常见。
My grandmother, my ajji too was a working woman. She was a manager in a factory. The only woman in the entire factory! What's more, she used to ride a cycle to go to her factory!
我的祖母也是一个职业女性。她是一家工厂的经理,并且是全厂唯一的女职工!而且她那时都是骑自行车去上班的!
A sight I find very hard to imagine. My ajji, in a sari, riding a cycle! She did it and I am proud of her.
我觉得这种画面是难以想象的,我的祖母,穿着纱丽,骑着自行车去上班!在她那个年代能这么做,我为她感到骄傲。
My grandmother is a highly progressive woman and throughout my life of 25 years, I haven't heard her say a thing that could even remotely be called 'sexst' or 'misogynist'. She has contributed a lot of my own world view.
我的祖母是一个非常进步的女性。25年来,我从未听过她说过一句"性别歧视"或"厌恶女性"的言论。她在很大程度上塑造了我的世界观。
I distinctly remember she once told me about a lesbian couple she knew from her generation. Needless to say, they could never come out of the closet as homosexuality wasn't even spoken about in the 1950s in India. She simply told me that she thought they should have the freedom to follow their mind!
我清楚地记得她曾告诉我,在她那个年代结识了一对女同性恋夫妇。不用说,他们永远也不能公开承认自己是同性恋,因为在上世纪50年代,印度甚至没有人谈论同性恋。我的祖母告诉我,她认为她们应该有随心所欲的自由!
How many Indians from my generation can boast about having a conversation about homosexuality with their grand-parents? Most Indians are uncomfortable talking about it even to their parents or friends.
我们这一代有多少印度人可以自豪地与他们的祖父母谈论同性恋?大多数印度人甚至不愿意和他们的父母或朋友谈论这个问题。
So dig a little deeper. Go beyond the clothes and make-up to discover that Marathi women have been at the forefront of social reform. Marathi culture in fact has nurtured social reforms. You can see the influence in women's education, rights, Indian freedom struggle, everywhere. Quite opposite of 'conservative' really!
再深入一点,你会发现马拉地妇女一直处于社会改革的最前沿。马拉地文化实际上促进了社会改革。你可以看到它们对妇女教育、权利、印度自由斗争的影响,这和"保守"完全相反!
译文来源:三泰虎 http://www.santaihu.com/46362.html 译者:Jessica.Wu
Shubham Bansal, Humble citizen, Will help in re-building India.
Now why would you exactly have a problem with a conservative girl? Interesting.
为什么你会对保守的女孩有意见?真是有趣。
And I know some Marathi girls who were solenoidal or non-conservative. Kindly refrain from generalizing.
我知道一些马拉地女孩并不保守,请不要一概而论。
P.S. I am not a misogynist. I can also treat boys as vector fields should the need arise.
Also what I meant to say is your generalization was faulty. The world today is changing. And everyone adds something to our Society. The premise of this question suggest you ask this considering conservative a bad term.
我不是一个厌恶女性者。我想说的是你的概括是错误的。如今的世界正在改变,每个人都对我们的社会添油加醋。从这个问题来看,"保守"并不是一个不褒义词。
However I have utmost respect for conservative girls. And others too :) Being conservative is in your mind and ideas, not dress or lifestyle.
然而,我对所有女孩都很尊重,包括保守的女孩。保守是一种思想和想法,而不是穿着或生活方式。
Conservative is what we need. One who conserves the right things from the culture and embraces the good things from other cultures.
保守也是我们所需要的,保留文化中正确的事物,并吸收其他文化的优点。
For more accurate, insightful, crisp and sensible words, kindly see Gauri Noolkar and Rutuja Jathar's answers.
如果你要想看更准确、更有见地、更直白的回答,请参阅Gauri Noolkar和Rutuja Jathar的回答。
Rohit Sharma, Software professional. Art enthusiast. ENFJ.
I do not agree with the way we are looking at the question.
Disclaimer: I have been living and working in Pune for last 4.5 years. Had privilege to work with a lot of 'Marathi Manus' and some of them (including girls) are very close friends of mine. Had some experiences which enable me to relate with the asked question. I just have a different perspective on the question and I don't intend to hurt or demean Maharashtrians out here. I respect you guys. :)
我不同意大家看待这个问题的方式。
免责声明:我在普纳已经生活和工作了四年半,有幸和很多"马拉地人"一起共事,其中一些(包括一些女孩)是我非常要好的朋友。我的一些经历使我能够回答这个问题。但我对这个问题有不同的看法,我不想在这里伤害或贬低马哈拉施特拉邦人,我尊敬他们。
Why is it on Quora that whenever we see such a controversial question, we loose our temper and become red eyed. Without thinking for a moment, we take out our hunters and unleash those dogs on the person seeking the answer. And the heart breaking thing is that most of the time we are appreciated for doing that. Is it so hard to empathize? Is it so hard to put ourselves in someone's shoes?
The experiences we have and the events we go through shape our perspective towards society and how we look at people. There is nothing wrong or right in it. And the beautiful thing is, it changes.
为什么每当我们在Quora上看到这样一个有争议的问题时,就会大发脾气争得面红耳赤。想都没想,就开始抨击提问的人。让人心碎的是,大多数时候我们这样做都会受到赞赏。感同身受,换位思考就那么难吗?我们的经历塑造了我们对社会和人们的看法,这无关对错。
Though I realize the tone of the question is more accusing than inquiring. I genuinely feel that he is just a bit hurt and curious because of the experience he had. @questioner, if it was meant to be an insult than you deserve the bashing. If not, than go ahead and read the complete answer.
虽然我知道这个问题的语气是指责而不是询问。但我觉得提问者可能只是有点好奇或者曾经的经历让他受过伤。但如果这是故意侮辱,那提问者应该受到严厉的抨击。如果不是,那就继续看完整的回答。
Here's the similar experience I had:
以下是我的一些经历:
When I first went to Pune to collect my offer letter from company X. I met this girl A who by the way was a Maharashtrian girl. She was sitting beside me. It was a 3-4 hours formal ceremony. In those few hours we talked a lot about relevant stuff and became good friends. She looked happy to have met me. Then it was time to leave, I stood up, said a formal bye and SHOOK HANDS WITH HER. Suddenly, her reaction changed which anybody could have obviously felt. I couldn't fathom the reason and left.
当我第一次去普纳取X公司的录用通知书时,我遇到了一个女孩A,顺便说一下,她来自马哈拉施特拉邦。这是一个3-4小时的正式仪式,她坐在我旁边,在那几个小时里,我们聊了很多并成为了好朋友。看起来与我相识她很高兴,然后离开时,我站起来跟她说再见,并和她握了握手。突然之间,她的反应发生了变化,显然任何人都能感觉到。我不明白其中的原因,便离开了。