What is the most embarrassing punishment in Indian schools?
印度学校里最令人难堪的惩罚是什么?
QUORA网站读者评论:
Prav Patel, studied at Fanshawe College
Class: 9th Grade
I am the one of the naughtiest student in class since childhood (Hardly i miss a day without punishment)
Scene:
It was first day of 9th class. we are making noise and my friend who is newly appointed class mon or warned us to stop.
I said : Dude it's first day, if you want to write our name then do it. Sir will not punish us.
(We all know since childhood that on first day every teacher just warn us and then let go)
9年级
我是班上最调皮的学生之一(我基本上每天都会被罚)
那天的情形是这样的:
这是9年级的一天。我们正在吵吵闹闹,我的朋友是新官上任的班长,警告我们停止。
我说:伙计,这是第一天,如果你想记下我们的名字,那就记吧。老师不会惩罚我们的。
(我们从小就知道,开学第一天老师只会警告我们,然后放过我们)
Class mon or wre me and my two friends name on board
Sir came and saw the board (Oh my god…It was our PT teacher and he was very strict. we heard this from our seniors)
He called all three of us and said "Take Position"
Me and my friend looked at each other and said "What? Position?"
Sir said : Put your hands on board (I am the first one)
I put my hands on board like this
班长在黑板上写下了我和两个朋友的名字
老师来了,他看到了黑板(哦,我的天……是我们的体育老师,他非常严格。(我们是从学长们那里听说的)
他把我们三个叫到跟前,说"就位"
我和我的朋友面面相觑说:"什么?"位置?"
先生说:把手放在黑板上(我是第一个)
我就像这样把手放在黑板上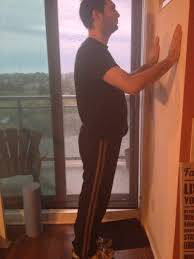 Then, Sir hits me with stick on my ass….BOOM (It was too hard)
I can feel the pain but can't rub my ass to reduce pain because all girls and boys of class watching us and already started laughing
I just somehow managed to not touch my ass and started running towards my bench like this
然后老师打了我的屁股....砰(非常用力)
我能感觉到疼痛,但我不能揉屁股来减轻疼痛,因为班上所有的男孩和女孩都在看着我们,而且已经开始笑我们了
我只能努力不去碰我的屁股,开始像这样飞奔至我的板凳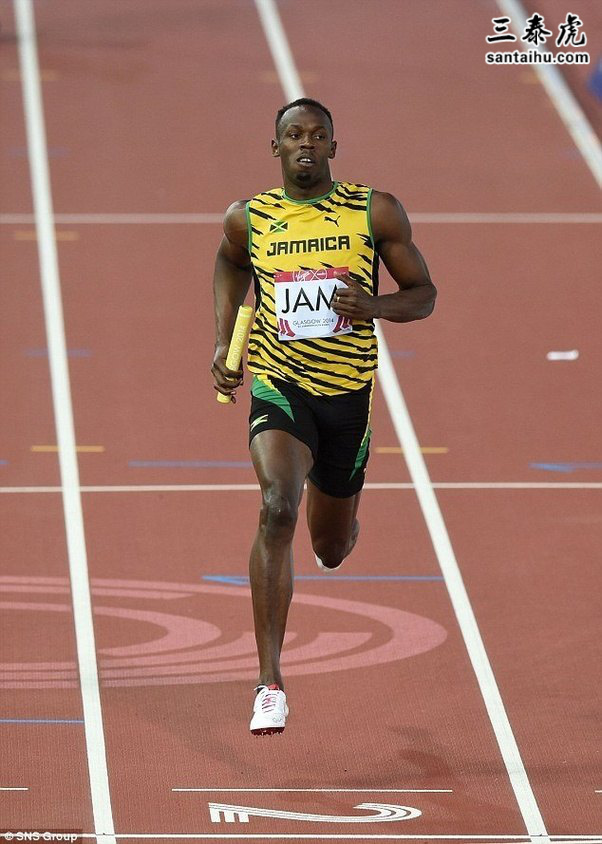 Finally, I was at my seat, now i can reduce my pain
It was so embarrassing that i still remember and all my friends still laugh when ever we share this experience.
最后,我回到了我的座位上,现在我可以减轻我的痛苦了
这是如此难堪,我到现在仍然记得,每当讲起这件事,我所有的朋友都笑话我。
译文来源:三泰虎 http://www.santaihu.com/46241.html 译者:Joyceliu
Upal Patel, Learner, trying to learn humanity
I have studied in the same school till 12th. i don't remember the exact class, but remember the punishment very well,though I was not punished.
Our school had started new karate classes and we had one lecture of karate, so it was the day when we had a karate lecture, Bell rang tangggg tangggg, recess completed we rushed to drink water and went to our class after one or two minutes karate sir entered to our class, Generally after recess time we have lot of things to discuss about recess time, about games and all, so class was like a fish market. and sir shouted to make a peace, after two three attempts he succeeded and asked all the boys to stand on the benches kneel to your knee( murgha very common punishment). After 1–2 mins every boys was a Murgha on the bench and girls were enjoying, suddenly one boy made some weird noise and class laughed louder.
我在同一所学校一直上到12年纪。我不记得确切的班级了,但记得很清楚惩罚,虽然我没有被惩罚过。
我们学校开设了新的空手道课程,所以那天有一节空手道课,当铃声响起时,我们赶紧喝水、回班级,一两分钟后,空手道老师走进我们班。通常在课间休息时间我们有很多的事情要讨论,比如游戏等等,所以教室就像一个鱼市。空手道老师大声让我们安静下来,在他试了两三次后,他让所有的男孩站在长椅上,膝盖并拢。1-2分钟后,每个男生都坐在长椅上受罚,女生们都在享受,突然一个男生发出了奇怪的声音,全班笑得更大声了。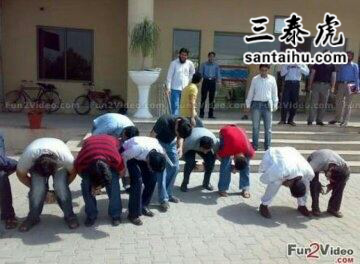 After hearing that noise sir told everyone to sit on the benches and asked the name voluntarily to stand up who had done this, I" wouldn't do anytg or wouldn't say any word"(in 99% case it is a trap) no one raised hand voluntarily.. now he became some angree and raised his voice and asked to other guys to told the name of that person otherwise he will punish all the class. Still drop silence in the class, he ddn't get what he want then he pointed towards the one bench and told them to stand up and more students nearby that benches and told them i know that person is one of you, tell me the name of that person or i will give punishment to all of you(may be 10) students filtered from whole class to 10. And thank GOD I was sitting at other section.
Everyone said, Sir it was not me and I really do'nt know bcz we were looking doward during punishment.. he said okay everyone come out and stand near black board in lines.
Just like this but told that boys to just stand there.
在听到那个声音后,老师让每个人都坐在长椅上,并要求那个人自愿站起来,我"什么也不会做,也不会说一句话"(99%的情况下这是一个陷阱)没有人主动举手。现在他变成了英国人,提高了嗓门,让其他人告诉他那个人的名字,否则他会惩罚所有的人。教室里还是一片寂静。他得不到他想要的东西,然后他指着一个长椅,让男生们站起来,告诉他们我知道那个人是你们中的某个人,告诉我那个人的名字,不然我会惩罚你们所有的人(大概10个人)。感谢上帝,我当时坐在另一个区。
每个人都说,老师,不是我,我真的不知道,我们在受罚的时候只看得到地板。他说,好了,大家出来站在黑板报旁边排成一行。
就像这样,但告诉男孩们站在那里。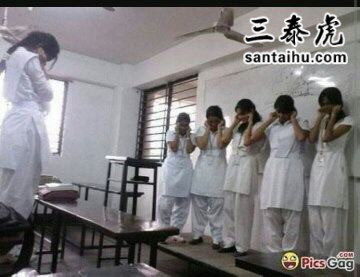 After that sir told the students of 1st bench to slap all the boys one by one and then go to ground for practice. So started with girls they hesitated but sir said angrily to follow his orders other wise they have to face some punishment.
1st girl slap 1st boy just like pampering and slap all the boys very kindly :p another girl came slap all the boys and went to ground another girl came slapped one guys like he brokeup with her.
然后,老师让坐第一排的学生一个一个地打所有的男孩。一开始女孩们犹豫了,但是老师生气地说要服从他的命令,否则她们也将面临惩罚。
第一个女孩温柔地掌掴第一个男孩和其他男孩。第二个女孩掌掴所有的男孩,下一个女生像对待甩了她的渣男一样狠狠地掌掴了他们。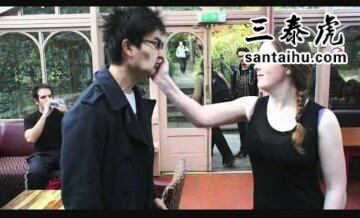 Vamsi Kiran
It was my 10th class. So, you know how teachers, principal and elders warns us about this particular year as most important part of life because of board examinations. We use to have four sections which were divided based on merit and i am one among the top section. By the end of November our syllabus was finished. So they began conducting revision test every month starting from December. Revision Test 1 was conducted and results has to be announced eventually. Generally class teachers or staffs used to distribute papers, but this time our strict principal came with bundles of papers and marks sheet. She was furious since most of us couldn't reach her expectations. Total marks was 300. And she expected 285+ score. Among 49 students only 3 students were able to reach her target. She s mmed papers on the table, scolded each and everyone of us with top of her voice. She said this was the worst batch she had ever seen. She made us to kneel down on the floor. Later she ned slips on our shirts which reads "I AM A DONKEY" written on it and made us to stand along the corridor. This looks like this.
那是我10年级时发生的事。所以,你知道老师、校长和长辈们会如何苦口婆心地提醒我们,因为升学考试,这是我们人生中最重要的一年。我们根据成绩被划分为4个级别,我是最优秀的学生之一。到11月底,我们的教学大纲完成了。所以从12月开始每个月都进行复测试。第一次复测试考完了,要公布考试结果的。通常班级的老师都会分发试卷,但这次我们严厉的校长带来了一捆捆试卷和分数统计表。她很生气,因为我们大多数人都达不到她的期望。总分是300分。她的期望值是285以上。在49名学生中,只有3名学生能够达到她的目标。她把考卷摔在桌子上,声嘶力竭地责骂我们每个人。她说这是她见过的最差的一届学生。她让我们跪在地板上。后来她把纸条别在我们的衬衫上,纸条上写着"我是一头蠢驴",让我们站在走廊上。就像这样。
Soon the lunch bell rang. Many juniors from 6th to 9th and other sections of 10th stared at us like they were watching some circus feats. Almost everyone were shocked first and later started laughing, giggling as they passed by. We were teased by other students. We became a laughing stock that day. Many of us started crying especially girls and we boys stood with our head bent in embarrassment. After the lunch break we were made to sit in the class and had our lunch. That was the most silent lunch break i had ever witnessed in my life. I cannot forget this embarrassment.
午餐铃很快就响了。许多六年级到九年级的学生和十年级其他班的学生都盯着我们看,好像在看马戏团的表演。几乎所有人都先是震惊,然后开始大笑,当他们经过时咯咯地笑起来。我们被其他学生取笑。那天我们成了笑柄。我们很多人都哭了,尤其是女孩和男孩,我们站在那里,低着头尴尬得不行。我们被要求坐在教室里吃午饭。那是我一生中经历过的最安静的午餐时间。我无法忘记这种窘迫。
Prasanjeet Ghosh, YouTuber (2018-present)
How many of you guys have remember this game?
你们中有多少人记得这个游戏?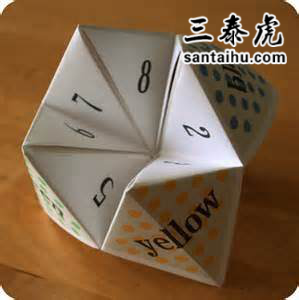 Image source: Yahoo
This was responsible for my most embarrassing punishment in school.
I was in 7th or 8th class ( I forget which class this in dent happened).
It was history class ( I hate that subject, It was difficult for me to scored in that subject as compared to others).
I preferred the last bench in history class. As I was feeling sleepy so I and my friend decided to play the game to pass the time. So we choose this one...
So, we started the game...
图片来源:雅虎
这是我在学校受到的最不堪的惩罚。
那时候我不知道是七年级还是八年级(我忘了)。
是节历史课(我讨厌那门课,和别的科目相比,我很难在那门课上拿高分)。
我历史课上喜欢坐在最后一排。因为我觉得很困,所以我和我的朋友决定玩这个游戏来消磨时间。
于是,我们开始了游戏……
As we were enjoying the game (we both forget that the class was going on) suddenly teacher had doubt on us and she was moving quietly toward us and eventually, she caught me ( "I don't know why she caught only me").
Bad luck, that at the same time principal was in the round, she entered to our room and asked our teacher that what happened? Our teacher expned everything.... means everything.
My principal said to me let's play one more game but it is a bit different from your one that I'll ask you four question choose any one question and answer that question.
If you will not able to answer then you will stand tomorrow in front of the whole prayer assembly and repeat "Tippy Tippi Tap, Which Color Do You Want?" until the assembly end.
Eventually, I lost the game...
当我们玩得正起劲的时候(我们都忘记了课还在上),我们把老师招来了,她静静地朝我们走来,最后她抓住了我("我不知道为什么她只抓住了我")。
不幸的是,当时校长也在场,她走进我们的教室,问老师发生了什么事?
我的校长对我说,我们再玩一个游戏吧,但这个游戏和你的有点不同,我会问你四个问题,你选择任何一个问题来回答。
如果你答不出来,那么明天你将站在整个祈祷集会前,重复"Tippy Tippi Tap,你想要哪个颜色?"一直念到集会结束。
最终,我输了比赛……
Aditya Sa nkhe, former Curator at TEDx DYPU (2017-2018)
Warning: I'll advise hardcore feminists don't read this answer and make haste judging me or maybe you can, we all deserve punishment for our sins.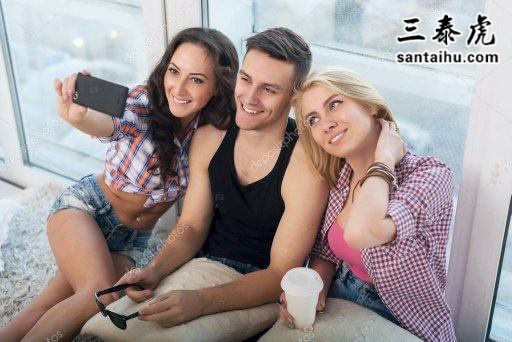 As a child, I always hated girls like most other boys do. With their pony tails, k school bags, high pitched crying, flowing noses and mean nature, I used to run away from them. Until the day came when puberty hit me, really hard. Until the whole hormone dr started. And all of sudden, just like other guys, I too became wasp for them. It was the time my masculinity turned into my weakness.
警告:我建议铁杆女权主义者跳过这个答案,不要急着评判我,或者也许你有这个权利,我们都应该为我们的罪过受到惩罚。
当我还是个孩子的时候,我就像大多数男孩一样讨厌女孩。讨厌她们的马尾辫、粉色的书包,尖细的哭声,流鼻涕的鼻子和刻薄的本性,我常常对她们避让三尺。直到有一天,当我进入青春期的时候,真的很难受。我的荷尔蒙发生了剧变。突然之间,就像其他人一样,我也对女孩们趋之若鹜。那时候我的男子气概变成了我的软肋。
The most embarrassing punishment in my school was to make the notorious boys sit in between two girls. Trust me, boys used to cry like hell, begging for forgiveness from this punishment!
Now, as I sit in those boring engineering lectures with guys half dead comparing Messi and Ronaldo from ages, I wish the professor punishes me the same way they did 15 years ago!
我们学校最令人难堪的惩罚就是让那些臭名昭著的男孩坐在两个女孩之间。相信我,男孩们常常哭得像鬼一样,乞求原谅!
现在,当我坐在无聊的工程课堂上,旁边的人都半死不活地拿梅西和罗纳尔多做比较的时候,我希望这位教授能像15年前那样惩罚我!
Sarhad Choudhary
There's this one punishment that's extremely embarassing. The only thing that's worse is Parents call.
Standing at the front of the class, but facing the blackboard, like this…
有一种惩罚是非常非常难堪的。仅仅比打电话喊父母好那么一丁点。
那就是站在教室前面,面对着黑板,像这样……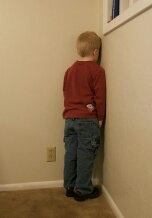 Now imagine, there's not much that you can possibly do in such a position. Even looking back at the class is a crime.
You can't risk laughing or talking to your partner in crime, as the teacher is close by.
If you turn around, all you see is your classmates, sneering at you. They're mocking you, some smart ones are trying pathetically to make you laugh.
You smile a little, out of embarassment, and then have a quick glance at the teacher. The timing is absolute perfect. She's staring at you.
The stupid grin on your face? It's long gone. It's her mercy that you're still alive.
现在想象一下,在这样一个位置上你能做的事情并不多。即使是回头看看班级也是一种犯罪。
你也不能冒险和你的调皮同伴谈笑风生,因为老师就在你身边。
如果你转过身,只会看到你的同学在嘲笑你。他们在嘲笑你,有些小聪明的同学还会本可怜逗你笑。
你出于尴尬微微一笑,然后迅速瞥了一眼老师。可惜时机非常完美。老师在盯着你看呢。
你还咧着嘴傻笑呢?有你受的。你今天还活着是因为她的仁慈。
Now, if you stare at the wall, it gets really weird. If you have a bad con tration, things get even worse. You simply can't focus.
If you do stare at the wall, and bring your hands infront, it looks absolutely embarrassing from the back. It kind of gives the impression that you're peeing.
How worse could it be? :/
My favourite punishment is -
Get out of the class!!
As you're about to get out, signal your close friend. He'll come out as well, in no time.
Then you can have a lot of fun in the corridor( I used to play handcricket ).
Just keep an eye out for a random teacher passing by.
现在,如果你盯着墙看,就会觉得很奇怪。如果注意力不集中,情况会变得更糟。你根本无法集中注意力。
如果你真的盯着墙,把你的手放在前面,从后面看绝对会觉得尴尬。它给人的印象是你在小便。
还能更糟吗?
我最喜欢的惩罚是-
滚出教室!!
当你要出去的时候,给你的好朋友打个信号。他很快就会出来的。
然后你可以在走廊里玩得很开心(我过去经常会打手板球)。
只要留意路过的老师就可以了。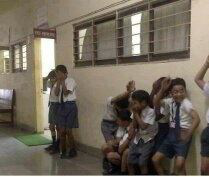 Dhruv, B.tech EXTC Engineering (2021)
Embarrassing punishment? huh?
how can we forget this one….
Here's what happens in primary school
Me: ( talking too much in class)
Teacher: Dhruv, you are talking too much..stand up and sit there. Right between them
Me: Miss, but they are…are….girls.( in a bit emotion)
Teacher: Now please talk as much as you want with them.
whole class:
令人难堪的惩罚?嗯?
我们怎么能忘记这个....
那是我上小学的时候
我:(上课说太多话)
老师:Dhruv,你话太多了。站起来坐到那儿去。坐到她们中间
我:老师,但她们…是…是女孩。(本宝宝有小情绪了)
老师:现在你想跟她们爱怎么说就怎么说,说个够。
全班同学是这样的:

For me this was the most embarassing moment in the class.
As I grew up, I wished for that punishment
对我来说,这是班上最尴尬的时刻。
可随着我长大,我希望得到这样的惩罚