What is the typical mentality of the Indian society?
印度社会的典型心态是什么?
QUORA网站读者评论:
Kalyan Chavali, Java Developer at Dish Network (2018-present)
This may be lost in the myriad of other answers but this is something that needs to be said.
这个答案可能会迷失在无数其他的答案中,但我必须说出来。
The mentality I have come across amongst Indian people is that everything made in India is of inferior quality to their foreign counterparts. (except spices and food of course). This mentality will truly hamper any industries sprouting out making products.
我在印度人中间看到的心态是,所有印度制造的东西都不如外国制造的。(当然除了香料和食物)。这种心态将阻碍任何一个产品制造行业的发展。
We need to follow the Americans on this one. I have lived in USA for a year and you gotta love the "we should make everything in our country" spirit. Such spirit also exists in India but the products are always sub standard. Americans on the other hand take pride in using products they manufactured themselves.
在这一点上,我们需要学习美国人。我在美国生活了一年,你一定会喜欢"我们应该在我们的国内制造一切"的精神。这种精神在印度也存在,但产品质量总是低于标准。另一方面,美国人以使用自己制造的产品为荣。
We need to believe in ourselves and make great products without compromising quality for profit or any other unimportant reason. Only then, the make in India campaign will have any meaning. Simply manufacturing products is not good enough.
我们需要相信自己,在不为利润或其他不重要的原因牺牲质量的情况下,生产出伟大的产品。只有到那时,"印度制造"运动才会有意义。仅仅制造产品是不够的。
Contrary to popular belief, Indians will buy products even if they are expensive but only if they do the said job and the service is good. So put your effort into it and see the difference.
与人们普遍认为的相反,即使产品很贵,印度人也会购买,但前提是他们说的和做的一样,而且服务很好。所以,努力去做,看看会有什么不同。
I know doing business in India is hard. Government has so many restrictions to give fre m to companies. Therefore, even go nment has to change rules to allow companies to produce great quality products.
我知道在印度做生意很难。政府在给企业紫游方面有太多的限制。因此,即使是政府也必须改变规则,允许公司生产高质量的产品。
This applies to all products and industries in our country but when it comes to software industry it is greed that is ruining the quality of the software. The software engineers working are underpaid and expected to work overtime to get the work done. Working overtime everyday will reduce productivity, resulting in sub standard products. Managers need to understand that more time is not equal to more work done. Humans are not machines. Apart from that, proper training for software engineering needs to be the top priority in such companies.
这适用于我国的所有产品和行业,但对于软件行业,贪婪正在破坏软件的质量。软件工程师的薪水很低,他们需要加班来完成工作。每天加班会降低生产率,导致产品不达标。管理者需要明白,更长的工作时间并不等于完成了更多的工作。人类不是机器。除此之外,对软件工程的适当培训必须成为这些公司的首要任务。
来源:三泰虎 http://www.santaihu.com/46223.html 译者:Joyceliu
Unnati Madan, Voracious Reader, Storyteller.
This happened 2 months after my mother's death, when my relatives were forcing my father to start looking out for a 'suitable woman' for remarriage.
这件事发生在我母亲去世两个月后,我的亲戚们强迫我父亲寻找一个"合适的女人"再婚。
Although, I don't have any problem with re-marriage but my father was sure that he will never think about remarriage. He believes that his love for my mother is immortal and I respected his decision.
虽然,我对再婚没有任何意见,但我父亲坚称他永远不会考虑再婚。他相信他对我母亲的爱是不朽的,我尊重他的决定。
So, when my relatives started pressurizing us and that too only after 2 months of my mother's death, it somehow angered me and after a few minutes I was standing in the living room of one of my relatives.
所以,当我的亲戚在我母亲去世两个月后开始对我们施加压力的时候,不知怎么的,我被激怒了,几分钟后,我站在我其中一个亲戚的客厅里。
A lot of debate happened, on trying to convince me about how beneficial it will be for my little brother and my father after me and my sister's wedding.
我们之间发生了很多争论,他试图说服我,我和姐姐结婚后,父亲续弦对我的弟弟和父亲有多大好处。
But they were not ready to understand that it wasn't me who was denying the remarriage thing for my father but my father himself wasn't ready for this. I was only there so that they would not utter such things in front of my father and hurt his sentiments.
但是他们不明白不是我拒绝了我父亲再婚的事情,而是我父亲自己并没有准备好。我在那里只是为了不让他们在我父亲面前说出这样的话,伤害他的感情。
I don't know what happened to me but I was so angry that I ended up uttering:
我不知道发生了什么事,但我非常生气,最后说:
"What if it wasn't my mother who has died but my father? What if it was my father, would you still force my mother for remarriage ? "
"如果不是我妈妈而是我爸爸死了怎么办?"如果是我爸爸,你还会强迫我妈妈再婚吗?"
She: "No, she is woman, it doesn't happen like this."
她:"不,她是女人,不会这样的。"
"Why would we tell her to get married again. "
"我们为什么要叫她再结婚呢?""
"She can easily manage home, her kids."
"她可以很轻松地操持她的家庭,抚养她的孩子。"
"There's no point of remarriage"
"再婚没有意义"
The answers were shocking.
答案令人震惊。
This is the typical mentality of our Indian Society that disgusts me.Every single time I think about this conversation, I feel disgusted and scared.
这是令我厌恶的印度社会的典型心态。每次一想到这次谈话,我就感到恶心和恐惧。
However, I won the argument but I lost all my respect for them.
不管怎样,我赢得了这场争论,但我失去了对他们的尊重。
The way our society looks at a housewife disgusts me. This is just so saddening how Indian women are treated by our society. She is treated as just another 'thing', who is only there to take care of home and kids, do chores and chores and die. So that her husband can get another 'thing' who would repeat the same.
我们社会看待家庭主妇的方式令我厌恶。我们的社会对待印度妇女的方式实在是太可悲了。她被视为一件"东西",只是为了照顾家庭和孩子而存在,不停做家务,直至去世。这样她的丈夫就可以娶另一件"东西",而她也会重复同样的事情。
But when the same thing happens to her, when her husband dies, no one even thinks about her.
但当同样的事情发生在主妇身上时,当她的丈夫去世时,没有人会替她考虑。
Although, time has changed and things are changing too but this one thing needs to be changed really soon.
虽然,时间已经改变,事情也在改变,但这一件事需要尽快改变。
Sudhansu Mishra, Software Developer at Ramtech Corporation (2017-present)
Male Chauvinism The whole of India has this belief that men are superior to women. The worst part is that some women seem to think so too! This makes girls hate the Indian society even more. The patriarchal system is widely accepted and makes things much worse for the girl.
整个印度都相信男人比女人优越。最糟糕的是,有些女人似乎也这么认为!这使得女孩们更加讨厌印度社会。父权制度被广泛接受,这使得女孩的处境更糟。
Dowry Indians have reached Mars but still some things seldom change. Dowry has been around since ancient times and it continues even today. It is so rampant that people believe it to be a part of marriage. Girls hate this thing, this evil, because they feel like a commodity who is being sold at a depreciation!
印度人的嫁妆已经高得离谱,但仍然有些事情很少改变。嫁妆自古流传至今。它如此猖獗以至于人们相信它就是婚姻的一部分。女孩们讨厌这种东西,因为她们觉得自己就像廉价商品!
Freedom With Limitations Freedom has an entirely different meaning in India, especially for girls. Another one of those things to hate about India is its limitations in case of a girl's fre m. She can stay out only upto a certain time. Having friends is fine but guys as friends can lead to questions on the girl's character.
有限的紫游在印度有着完全不同的含义,尤其是对女孩而言。女孩只能在外面逗留一段时间。有朋友固然好,但如果交了男人作朋友,旁人就会对女孩的品格带上有色眼镜。
It is not about the go nment, not about the education system, not about social ethical codes; it's about how we perceive India. How many times have we heard somebody saying "Ye India hai, yahan sab chalta hai" (this is India, everything is OK here) or how many times have we ourselves said "India ka kuch nahi ho sakta" (no good can happen to India). India is us and we are India, the sooner we understand this the better it is for us and the nation. The solution to most of our problems lies within ourselves and our outlook. A simple change in our own mindset will change how we look at our nation, and how others related to us look at our nation.
这无关政府,无关乎教育系统,也无关乎社会道德规范;这关乎我们如何看待印度。有多少次我们听到有人说:这里是印度,这里一切都好,又有多少次我们自己说:印度不会有好事发生。印度就是我们,我们就是印度,我们越早认识到这一点,对我们和国家就越有利。解决我们大多数问题的办法在于我们自己和我们的观点。一个简单的心态改变将会改变我们看待自己祖国的方式,以及其他人如何看待我们祖国的方式。
Prem Kale
Respecting someone based on their job or profession.
尊重忠于本职工作或职责的人。
I had a colleague who always used to misbehave with waiters, bus conductors, drivers and even the office boy. But he was very polite and offered respect to doctors, engineers or the big shot restaurant owners.
我有一个同事,他总是对服务员、公共汽车售票员、司机甚至勤杂工没有礼貌。但他对医生、工程师或大餐馆老板很有礼貌,表示尊重。
I've even seen many of my relatives who were old enough to understand the give and take of respect but many times they behaved badly with people like waiters, conductors. One of my distant uncles once insulted a barber so badly that the barber started crying. The reason was very simple, uncle went to the shop for a shave as he had to visit a local MLA, barber told him to wait for sometime as there were 2 other people in line ahead of him. My distant uncle started abusing barber so badly that I felt humiliated of his behavior.
我也见过很多我的亲戚,他们年纪大到可以理解给予和接受的尊重,但很多时候他们对服务员、售票员之类的人并不友善。我一个远方的叔叔曾经侮辱过一个理发师,把理发师都搞哭了。原因很简单,叔叔去修面,理发师告诉他要等一会儿,因为前面还有两个人在排队。我那位远房的叔叔就开始辱骂理发师,我对他的行为感到羞辱。
This mentality is very typical in Indian society which I find disgusting. Judging and respecting someone based on the kind of work they do is never correct. Have same level of respect towards all professions and professionals.
这种心态在印度社会很典型,我觉得很恶心。根据一个人所做的工作评判和尊重他,永远都是不对的。我们对所有职业和专业人士都要有同等的尊重。
Susmitha Reddy
This is the conversation between two aunts who are my relatives.
这是我两个阿姨的谈话,她们是我的亲戚。
Names are changed.
名称发生了变化。
Aunt1 : Why do you think brother Murthy is still not serious about the marriage of his daughter?
阿姨1:为什么你认为穆西对他女儿的婚姻还是不上心?
Aunt2 : You are right. He should take it seriously. She is going to hit 25 in a month or two and they haven't planned yet.
阿姨2:你说得对。他应该认真考虑这件事了。她一两个月后就25岁了,他们还没有计划。
Aunt1 : Once girl crosses 25, it becomes very tough to search for a groom and no one will come forward to marry her.
阿姨1:一旦女孩过了25岁,就很难找到新郎,也就没有人愿意娶她了。
Aunt2 : Yeah, it's better to marry her off soon to someone and send her to her in laws home.
阿姨2:是啊,最好尽快把她嫁给别人,然后送她去婆家。
Aunt1 : I think we should talk to brother about this.
阿姨1:我想我们应该和哥哥谈谈这件事。
One has to marry when they feel they are ready for it, not when they hit so and so age. The sad truth here is that, relatives, neighbours and the society is more bothered about the marriage of a girl rather than her parents itself. Parents are not an excuse, there are few parents who still think the same.
一个人必须在他们觉得自己准备好结婚的时候结婚,而不是在他们达到某个年龄的时候结婚。可悲的事实是,亲戚、邻居和社会更关心的是女孩的婚姻,而不是她的父母本身。父母不是借口,很少有父母仍然这么想。
This is another conversation between my uncle and my brother.
这是我叔叔和我哥哥之间的另一次谈话。
Uncle : Now that you are in final year, you will have placements, right?
叔叔:现在你已经进入最后一年了,你会有实习机会,对吧?
Brother : Yes Uncle.
哥哥:是的,叔叔。
Uncle : How will the work be if you get into Navy?
叔叔:如果你进入海军,工作怎么样?
Brother : You get to work 6 months on water bodies in sea and 6 months in the office.
兄弟:得在海上工作6个月,在办公室工作6个月。
Uncle : Do not take up such jobs. It will be very difficult to get matches in future. Listen to me and pursue some higher studies first, so that you get good matches.
叔叔:不要从事这样的工作。以后很难找对象。听我说,先去深造,这样你就能找到好对象。
Is life only about marriage? Please stop giving such bullshit advises where you want us to fit into the 'labels of society' to impress so and so people at the expense of giving up our dreams and career for them.
生活只有婚姻吗?请不要再给我们这些狗屁建议了,在你想让我们融入社会标签的地方给人们留下深刻的印象,让他们放弃我们的梦想和事业。
Dear Parents and society,
亲爱的父母和社会:
Life is not all about marriage. Marriage of course is an important part of life, but don't make it life. Don't impose such ignorant thoughts into your child's brain and don't force them to fit into the labels of the society. Society is none other than ourselves. We make the society. Instead of blaming that society is like this and we have to fit into it, start bringing the change. You be the change that you want to see. But please do not let your children get succumbed to such societal labels which are crap and are useful only for gossiping.
生活不全是婚姻。婚姻当然是生活的重要组成部分,但不要让它成为生活。不要把这些无知的想法强加给孩子,也不要强迫他们被贴上社会的标签。社会就是我们自己。我们创造了社会。与其指责社会是这样的,我们必须适应它,不如开始带来改变。你就是你想看到的改变。但请不要让你的孩子屈服于这些社会标签,这些标签是垃圾,只方便了流言蜚语。
No offence to anyone.
不要冒犯任何人。
Suraj Shimpi, Design Engineering
Kounsi Jaat he tumhari?
Last week, I was traveling from mumbai to Nasik by train.
上周,我从孟买乘火车去纳西克。
There was young lady traveling with her hubby (both well educated!). There were another middle aged lady and a kid of 8 -10 year old who was traveling with his father.
有一位年轻的女士和她的丈夫一起旅行(都受过良好的教育!)还有一位中年妇女和一个8 -10岁的孩子和他的父亲一起旅行。
His father was talking in good Marathi with co passengers whereas the kid could talk only in hindi/hinglish.
他的父亲和同事们正在用很流利的马拉地语交谈,而孩子只能用印地语或印度英语交谈。
His inability to talk in same language like his father had intrigued these ladies.
他不能像他父亲那样用同样的语言说话,这引起了这些女士们的兴趣。
While train halted at one of the station, kid's dad went out for having tea. These ladies who were quiet till now suddenly started (investigating!) talking to the kid.
火车在一个车站停了下来,孩子的爸爸出去喝茶。这时安静的女士们突然开始和孩子们交谈。
And the conversation went on as follows:
谈话是这样进行的:
The young lady: konse school me ho?
年轻的女士:你在哪个学校读书?
He: xyz school
他:某某学校
The Young lady: Marathi nahi padhate kya? Or tumhare papa kaise bolte he fir marathime ?
年轻的女士继续问了几个问题。
The kid : what is it? I don't know what is that.
孩子:您说什么?我听不懂。
Other lady asked his surname and explained what is in his surname!!
另一位女士问他姓什么,解释了他的姓的由来!!
That day kid learned new concept called Jaat!
那天孩子学到了一个新概念,叫Jaat!
Train's Whistle was blown...his dad came back... Ladies got quiet again ...Idea of cast got transplanted to the next generation! Train started taking speed...with the same hope of unity in diversity!!!
火车的汽笛响了……他爸爸回来了……女士们又安静了……种姓概念被传递到了下一代!火车开始加速……希望印度在多样性中团结一致!!!
Isha Raina, Team Lead (2017-present)
I would like to quote two incidents that happened with me which showcase the typical mentality of our society.
我想引用两个发生在我身上的事件,说明我们社会的典型心态。
Incident 1: This is when I was living in Jammu with my parents. I was in 10th grade and had some shopping to do for my upcoming exams. Since I have an elder brother who was in 12th then and my mentor, we both went out together so that he could guide me on which authors to buy and few more books to read post exams till the classes started for 11th. We were returning back and decided to walk home instead of taking a rickshaw and were talking and giggling sometimes. Not having too much age difference we grew up very close to each other (still are). While we I oblivious to the surroundings and enjoying our own stupid discussions, I hear a loud male voice behind us say in kashmiri :
事件1:这是我和父母住在查谟的时候。我上十年级,为了即将到来的考试,我买了一些东西。因为我有一个12年级的哥哥,就像我的导师一样,我们一起出去,这样他就可以指导我买哪些作者的书,并挑选一些考试后、11年级开学前可以阅读的书。我们要回去了,我们决定步行回家,而不是乘人力车,时不时谈笑风生。没有太大的年龄差距,我们在一起长大(现在仍然如此)。当我们无视周围的环境,享受着我们自己愚蠢的讨论时,我听到身后传来一声男声,用克什米尔语说:
"Wyuch sa zamanas kas trath thi pyemich" (Translation: Look, how our society has degraded).
"Wyuch sa zamanas kas trath thi pyemich"(这句话的意思是:看,我们的社会是如何堕落的)。
I turned back to see a middle aged man talking to his middle aged male friend, while pointing to us. He noticed me looking at him and continued to say to his friend, this time in hindi:
我转过身来,看到一个中年男子指着我们跟他的中年男性朋友说话。他注意到我在看他,就继续对他的朋友说:
"Besharmi ki had ho gayi hai..inko dekho kaise ghoom rahe hain lovers ban ke". (Translation: Indecency has crossed its limits, look at these two roaming around being lovers).
"Besharmi ki had ho gayi hai..inko dekho kaise ghoom rahe hain lovers ban ke "(这句话的意思是:无礼得没边了,看看这两个四处游荡的恋人吧)。
I was shocked to see a stranger talk to us like that but before I could say a word i heard my brother say to him "Thank you for trying to shame us, but she is my little sister and even if she wasn't, your comments would not have made any difference. So next time please keep your opinion to yourself".
我很惊讶于陌生人对我们说话,但我还没来得及说一句话,就听到我哥哥对他说"谢谢你试图羞辱我们,但她是我的妹妹,即使她不是我妹妹,你的言论也不会有什么影响。所以下次请把你的意见留给自己"。
It was extreme satisfaction to see that mans face turn red and both of them sped away without saying a word.
我看到那人的脸变的通红,两人一言不发地疾驰而去,真是心满意足。
Incident 2: This happened a few weeks before my wedding. My would-be husband was headed to his parents place for the wedding and since he was driving from Bathinda to Meerut, he decided to stopped for a day in Delhi to help me with some last minute shopping. I was to leave for Jammu next day for the said wedding. We met at a shopping mall and after getting everything we had to get, headed for my place. At the time I was living in a shared apartment at a busy street, with two other female flatmates.
事件2:这件事发生在我结婚前几周。我的未婚夫要去他父母所在地准备婚礼,因为他要开车从巴丁达到密鲁特,他决定在德里停留一天,帮我在最后一刻买些东西。我打算第二天去查谟参加婚礼。我们在一家购物中心相遇,在买完所有必须买的东西后,我们直奔我家。当时,我和另外两名女性室友住在一条繁忙街道上的一套合租公寓里。
When we reached my apartment complex, there was a scooter parked in front of our building's gate thus blocking us from parking the car inside the gate. I recognised a man standing just a few steps away as our downstairs neighbour and approached him and said "Uncle, we have to park the car for some time and your scooter is parked outside the gate. Please move it a little to the side or inside so that we can take the car in". He looked at me and then stared at the car which had my fiancee still sitting in and said in an entitled tone "I am not moving anywhere. You can park elsewhere".
当我们到达我的公寓时,有一辆摩托车停在我们大楼的门前,这样我们就不能把车停在门口了。我认出了站在几步之外的一个人,是我楼下的邻居,我就走过去对他说:"叔叔,我们得把车停一段时间,你的摩托车停在门外。请您把摩托车移到侧面或里面一点,这样我们可以把车开进去。"他看了看我,然后盯着我未婚夫还坐在里面的那辆车,用趾高气昂的口气说:"我哪儿也不去。你可以把车停到别的地方。"
If you have lived in Delhi (Not Noida or Gurgaon) you know how hard it is to find a parking spot on a busy market street. So I asked him politely again "Sir, we are in a hurry and you know there are no empty parking spaces on this road. If you do not want to park inside, just move your scooter and once our car is in you can move it back to where it is."
如果你住在德里(不是诺伊达或古尔冈),你就会知道在繁忙的市场街上很难找到停车位。于是我又礼貌地问他:"先生,我们赶时间,你知道这条路上没有空车位。如果你不想把车停在里面,那就把你的车挪开一下,我们的车停好后,你就可以把它移回原来的位置。"
This time he ignored me completely and went to the car window and started asking my fiancee all kinds of personal questions "Who are you? What relation do you have to the girls? Do you know there are families living in the building? Should i call the police?"
这次他完全不理我,走到车窗前,开始问我未婚夫各种各样的私人问题:"你是谁?你和那些女孩有什么关系?你知道这栋楼里住着几户人家吗?我应该报警吗?"
Kounsi Jaat he tumhari?
My fiancee not wanting to create a scene at my residence was just politely ignoring the questions but asking him to move his scooter again and again. During this whole time there are cars waiting behind us and honking for us to leave them way. I had had it, I thought enough with the politeness and asked him "what is your problem? do you have a problem with him?" and my fiancee also lost his cool due to constant honking behind us and decided to park outside the gate itself just at a distance of few centimetres from the scooter blocking his movement. Now that tables were turned, the neighbour immediately started his scooter and moved it, realising that we were not complying with his stupidity just because he was elder to us.
我的未婚夫不想在我的住所闹不愉快,礼貌地避开了问题,而是一次又一次地请他挪一下车。在这段时间里,有汽车在后面等着我们,按喇叭让我们离开。我已经受够了,我礼貌的问他:"你有什么问题?你对他有意见吗?"我的未婚夫也因为在我们身后不停响起的喇叭声而失去了冷静,他决定把车停在门外,离摩托车的挡板只有几厘米远。然后局势马上转变,这位邻居马上开动了他的车,挪了出去。他意识到,我们不能仅仅因为他比我们年长就顺从他的愚蠢。
We finally parked inside and as soon as we reach my floor, I get a call from my landlord telling me that the neighbour had called him asking him to remove us from the apartment as the girl with the brown hair is bringing random men to the place and how he tried to stop us from entering my apartment but failed. Fortunately, I had already invited my landlord to our wedding so he had told them in a stern voice that the guy isn't any random person but my would be husband. It seems they apologised to him and asked to pass on the apology to my fiancee as well. (Not to me, although I was the tenant but I am a girl right!)
当我们终于把车停好,回到房间所在楼层时,我接到了一个电话,我的房东告诉我,那个邻居打电话让他把棕色头发的女孩赶出公寓,这个女孩随便带人回宿舍,他如何试图阻止我们进入公寓,但失败了。幸运的是,我之前已经邀请了我的房东来参加我们的婚礼,所以他严厉地告诉他们,那男人不是随随便便的人,马上就要成为我的丈夫了。他们似乎向他道了歉,并要求将道歉转达给我的未婚夫。(不是对我,虽然我是房客,但我只是一个女孩,没错!)
This is typical Indian mentality, a single girl bringing male friends to her place is considered threat to the families somehow and could be thrown out of apartment, but add a word "husband" or "engagement" and even marital rape becomes legal!
这是典型的印度心态,一个单身女孩把男性朋友带到她的住处,会被旁人认为是对家庭的威胁,可能会被赶出公寓,但如果加上一个词"丈夫"或"订婚",连婚内强奸都是合法的!
David X, Singer, Songwriter & Story writer.
I'm so angry with the mentality of the Indian society that sometimes I think "Why I born here".
我对印度社会的心态非常愤怒,有时我会想"我为什么要在这里出生"。
I'm showing you why…
我告诉你为什么…
1~
Before Haircut,
在理发之前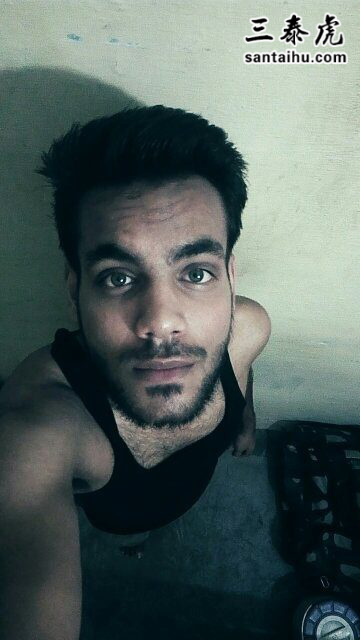 Everyone thinking that I'm Hindu, Yes I'm.
每个人都认为我是印度教徒,是的,我是。
After Haircut,
理发后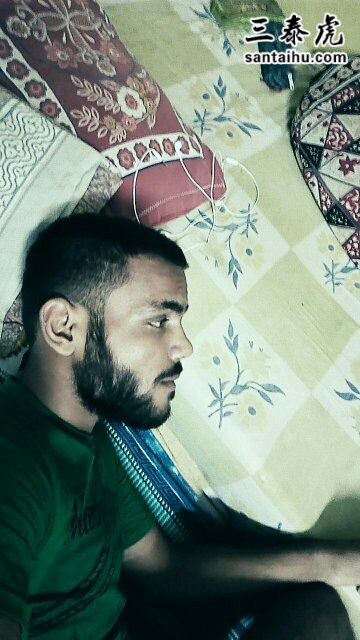 Now Everyone thinking that I'm Muslim.
现在每个人都认为我是msl。
A old lady asked me for help, she was inside the temple. I rushed towards her, a priest of the temple stopped me and yelled- "No, you are Muslim".
一位老太太向我求助,她在庙里。我向她冲过去,寺庙的一位牧师拦住了我,喊道:"不,你是msl。"
In my Hometown, my house is beside Zama Maszid(Mosque). I entered Mosque so many times for cricket ball, they never stopped me for being a Hindu.
在我的家乡,我的家在Zama Maszid()旁边。我多次进入打板球,他们从来没有因为我是印度教徒而阻止我。
2~
At college, wearing Shirt & Jeans.
在大学里,穿着衬衫和牛仔裤。
Everyone is Happy.
每个人都快乐。
At College, wearing Track pant.
在大学里,穿着运动裤。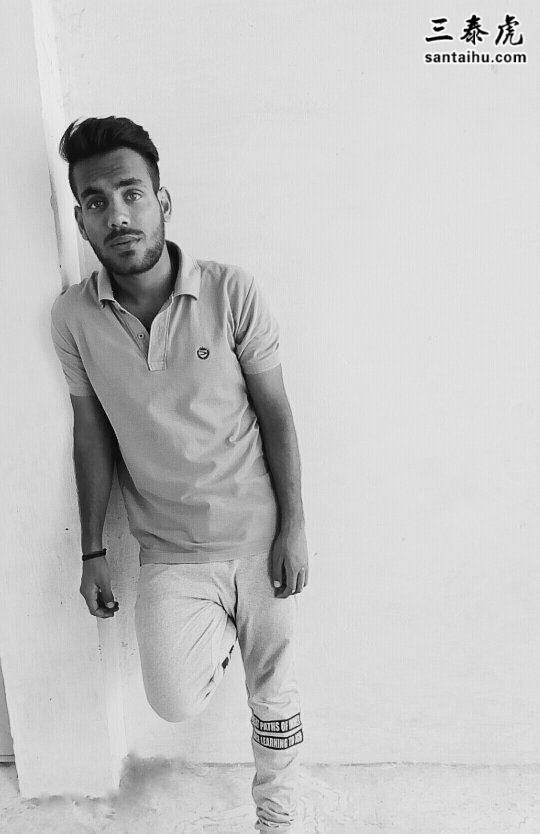 A girl in my batch: What is happening in this class room?? What the hell are you wearing??
我们班的一个女生:教室里发生了什么事??你到底穿的是什么??
I be like: What The Fuck, you can't talk to me in this way, you are not my Mother.
我心里想的是:他妈的,你不能这样跟我说话,你又不是我妈妈。
I feel comfortable in track pants. And it depends on my Mood what I want to wear.
我穿运动裤感觉很舒服。这取决于我的心情,我想穿什么。
3~
When I was in 3rd grade, I was good in Sketching. But my Mom said No. I was a kid. I accepted it.
当我三年级的时候,我擅长素描。但我妈妈不让我学。我还是个孩子。我只能接受。
When I was in 8th grade, I was good in Cricket. But my Mom said No. I was a kid. I accepted it.
当我八年级的时候,我擅长板球。但我妈妈不让我学。我还是个孩子。我只能接受。
When I was in 11th grade, I was good in Singing & Songwriting. But my Mom said No. This time I was not a kid. I argued against it.
当我11年级的时候,我擅长唱歌和写歌。但我妈妈不让我学。这次我不再是个孩子了。我据理力争。
My Mom & Dad called one of my relative to give me advice about my Career.
我的父母打电话给我的一个亲戚,给我职业建议。
My Relative told me: If you are good at Something, do it after Engineering.
我的亲戚告诉我:如果你擅长某件事,那就在学完工程学之后再做。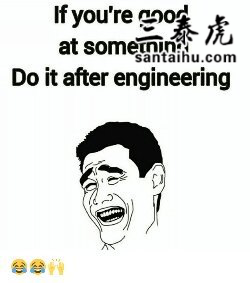 His Son is in NSD & Daughter is studying Fashion Designing Course
他的儿子在NSD,女儿在学习时装设计课程
Naindeep Kaur, lives in India
These things happens everywhere,
这些事情到处发生,
Converting dollars into Indian rupee
将美元转换成印度卢比
Relatives : Is your son now settled down in foreign?
亲戚:你儿子现在在国外定居了吗?
Mom : Yeah, he is on the way of progress slowly !
妈妈:是啊,他在慢慢进步!
Relatives : How much dollar he earns for one hour ?
亲戚:他一小时赚多少钱?
Mom : Around 12–13 dollars per hour
妈妈:大约每小时12-13美元
Relatives : For how many hours he works there ?
亲戚:他在那里一天要工作几个小时?
Mom : I don't know exactly, maybe around 12–13 hours
妈妈:我不知道,大概12-13个小时吧
Relatives : (they have fit calculators in their mind) means, in a day he earns 144 dollars or according to Indian rupee, he earns 7344 rs in a day, what else he want than this ? His life is already set, don't worry !
亲戚们:(他们脑子里装着计算器)意思是,他一天赚144美元,或者换算成印度卢比,他一天赚了7344卢比,他还需要什么?他的生活已经安排好了,别担心!
I was sitting beside my mom and I was shocked with their fast calculations.
我坐在妈妈旁边,他们的快速计算能力令我震惊。
Relatives, the walking matrimonial sites !!
亲戚,就是行走的婚姻网站! !
Relatives : ( at any random marriage)Your daughter has quiet good height, how will you search groom for her of her similar height ?
亲戚:你女儿的身高都很不错,你怎么找和她身高相配的新郎?
Mom : God knows very well !!
妈妈:天知道!!
Relatives : You don't worry, she is my daughter too, I will search for her !!
亲戚:别担心,她也是我的女儿,我会帮她物色的!!
Me : Mom, let's go from here, I am hungry ! (Everytime these unwanted marriage proposals sucks)
我:妈妈,我们走吧,我饿了!(每次这些讨人嫌的求婚都很糟糕)
Comparing marks with others.
与他人比较。
Relatives : I think, you completed your graduation this year, how much you scored in your exams ?
亲戚:我想你今年毕业了吧,你考了多少分?
Me : (irritating question) 78% uncle !
我:(气人的问题)78%叔叔!
Relatives : Its very less dear, my son scored 85% during his graduation, study well in future, I am sure you will do better next time than this.
亲戚:不咋地哦,我儿子在毕业典礼上得了85%的分数,以后好好学习,我相信下次你会做得比这更好。
Me : (controlling myself in front of my parents, giving fake smiles) Ji uncle, sure !!
我:(在父母面前控制自己,假笑)吉叔叔,当然!!
Why thes relatives relatives always poke their nose in each and every issue ?
为什么亲戚亲戚总是想干预每一件事?
Poking in others life, is the typical mentality of the Indian society
干预别人的生活,是印度社会的典型心态