Delhi: Man refuses to say sorry to dog, stabbed to death
德里男子拒绝对狗道歉,结果被捅死
NEW DELHI: In another minute, Vijender Rana would have been home. It was past midnight and the street was clear. As he shot towards an empty space to park, his mini-truck brushed past the black labrador of some neighbours who were chatting across the street. The ruffled dog barked after him, and a few minutes later the 40-year-old father of two lay in a pool of blood. Stabbed six times with kitchen knives and a screwdriver because he refused to say sorry to Tommy, the dog.
再过一分钟,拉纳也许就到家了。
已经过深夜,街上空空荡荡的。维金德尔 拉纳找空位置停车,他的小货车不小心擦到邻居家的黑色纽芬兰猎犬,而邻居当时正在街对面聊天。
狗被激怒后朝他狂吠。几分钟后,这位两个孩子的父亲倒在血泊中。
就因为拒绝对狗道歉,他被人用菜刀和螺丝刀捅了6次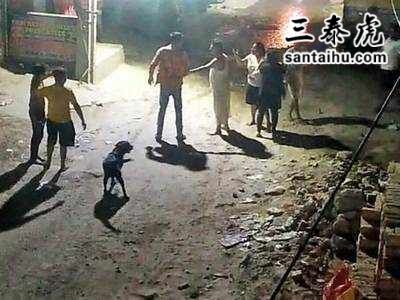 Delhi's short fuse once again led to tragedy as a family of 10 lost one earning member while the other is battling for life at Deen Dayal Upadhyay Hospital.
Vijender's elder brother Rajesh Rana (45), who ran to him after hearing his cries for help, was stabbed thrice.
维金德尔的哥哥拉杰什(45岁),听到他求救后跑过去,结果也被捅了两次。
The brutal stabbings happened in the Mohan Garden area of Uttam Nagar in southwest Delhi, on Saturday. Police said two brothers, Ankit and Paras, are the main suspects, and their tenant Dev Chopra is involved as well.
这起令人发指的杀害发生在德里西南部。据警方透露,主犯是分别叫安基特和帕拉斯的两位兄弟,他们的租客德维 乔普拉也参与了其中。
Ankit, Paras and Dev had gone out for a stroll with Tommy, around midnight. When Vijender drove in about 10 minutes later, Tommy was sitting on one side of the street while the three men were talking beside a scoer on the other. When Tommy started barking at Vijender's truck, the trio forced him to stop and abused him, eyewitnesses told police.
目击证人对警方说,当天深夜时分,安基特、帕拉斯和德维一起出去遛狗。10分钟后,维金德尔开车过来。狗当时盘坐在街边,3名男子在街对面聊天。
狗开始朝维金德尔的货车狂吠,3人听到后逼停货车,然后骂维金德尔。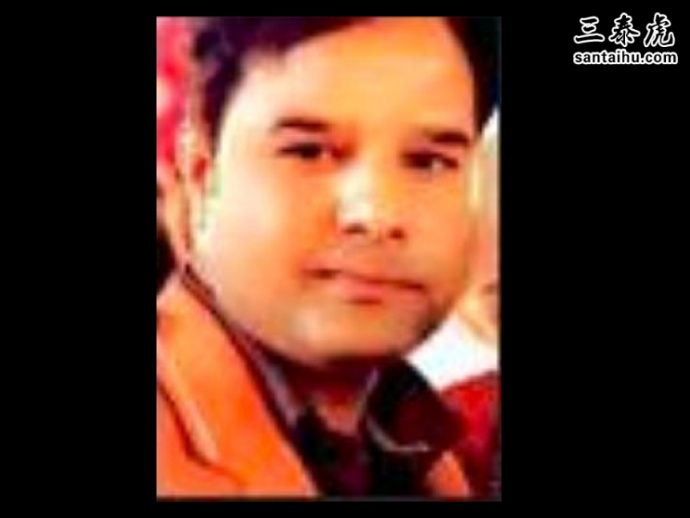 Vijender Rana
They grabbed him by the hair and demanded he apologise to Tommy. Outraged, Vijender told them to mind their dog instead.
As he freed himself and hurried home, hardly 50 metres away, Ankit and Paras dragged him back to where the fight had started.
Vijender's sister Sushma told TOI that, hearing his cries, Rajesh ran out to help.
3人抓住维金德尔的头发,要求他向狗道歉。愤怒之下,维金德尔表示拒绝。
维金德尔挣脱后朝家里跑,跑出大约50米远时,安基特和帕拉斯将其拖回来。
维金德尔的妹妹Sushma对印度时报记者说,听到求救后,拉杰什跑过去帮忙。
印度时报读者的评论:
译文来源:三泰虎 http://www.santaihu.com/46221.html
Varun Hegde
Delhi is the crime capital, it is deeply polluted and mostly occupied by the people from BIMARU states! This place is unfit to be the capital and high time we shifted to some decent place
德里是犯罪之都,污染严重,不适合当首都。
印度早该迁都了
Vicky Jay
The perpetrators of this cold murder must get minimum 10 years RI.
凶手至少该判10年徒刑
andreasadler16
Tommy''s owners were many times more animalistic and barbaric than Tommy could ever be.
狗的主人比狗还畜生
b r.
These guys should be hanged. Their motive is to pick up fight knowing fully well that no human will be ready to say sorry to a dog.
凶手该被
那些人本来就来挑事的,明明知道人是不会向狗道歉的
Jesu Raj
Human life is cher than a dog...
人的生命居然不如一条狗
dean m
dog was just a tool. the real problem lies with bullism. the trio tries to bully the deceased and his brother. they did not give in hence got stabbed!!
要求向狗道歉只是借口。其实这些人就想欺负死者和他哥哥。
看到对方不屈服后,就下毒手
Eland Kumar
What a horrible city!!! Not fit for normal people. Full of junk from UP Bihar etc.. Please dont come down South, but they seem to be streaming in thousands and destroying our area too.
好可怕的一座城市!不适合人居住
到处是来自北方邦和比哈尔邦的混混。
请别来南方,不过他们似乎成群结队过来,搞得我们这边也鸡犬不宁。
Eland Kumar
Only solution is to raze downt he entire city, drive the UP, Bihar people back to their junk states and rebuild the city with normal people with strict entry criteria
唯一的解决办法是推平整座城市,把北方邦和比哈尔邦人赶回老家,然后重建城市
abir
Don''t understand how Delhi could still be the capital of the country. How do people live there ?
不明白为什么德里还是国家首都。人在那里怎么生存啊?
Natrajv
Just unbelievable human behaviour. Committing cold blooded murder for not saying Sorry to a dog?
令人难以置信的。
就因为没有向狗道歉而痛下杀手
Dreet
Always say sorry and run away. Don't risk your life. Avoid ego
道歉后就赶紧跑,犯不着搭上性命
Shantanu Ghosh
Murder & Rape capital of india ! This is insane
德里是印度的强奸之都,是印度的谋杀之都!疯了!
Reality Check
I have stayed in Delhi. Its a horrible place, everyone look for some excuse to kill someone. It should be declared mental asylum capital along with the rape capital.
我呆在德里,一个之地。
每个人都在找借口杀人
德里应该被称为精神病院之都,强奸之都
jenjo george
What are all happening in Delhi .. ashamed to say it''s my capital
德里到底怎么了。羞于承认那是我们的首都啊
Rohan Chowdhury
If someday, Pakistan or nukes Delhi, I won''t be mad at all
如果某一天,巴基斯坦或者核平德里,我是不会生气的
Manu Mishra
These barbaric people don't deserve to live in a civic society. Jungle is where they belong.
这些野蛮人不配生活在文明社会中。
让他们回到丛林里去
borntowin_07
delhi is not fit to be capital of india. it just brings shame to country regulary.
德里不适合当印度首都,隔三差五就令国家蒙羞