Living In China- Memoirs- 1
在中国生活的日子——回忆-1
On Returning to China on 01/04/2017
2017年04月01日回到中国
We were in India for two months. We had shifted to another apartment before going. The owner of our previous apartment wanted to sell his property, so he wasn't interested in renewing the lease though he was happy with us. Most of the Chinese are interested in renting their property to the foreigners. The kind of the rent the Chinese owners get from the foreigners, is impossible to get from the fellow Chinese. Chinese are not much different from us Indians. They don't like their fellow citizens and trust them still less. There's a definite degree of suspicion in the mind of a Chinese who meets another one for the first time. This, I think is the legacy of the "Revolution" when people were rewarded for spying on one another and the children were praised and elevated in their ranks in the Red Brigade or given badges of honor, if they spied and reported against their parents.
我们已经回印度两个月了。我们走之前已经换了一套公寓。我们以前公寓的主人想卖掉他的房子,所以他对续租不感兴趣,尽管他对我们很满意。大多数中国人喜欢把他们的房产租给外国人。中国人从外国人那里收取的租金是不可能从中国人那里得到的。中国人和我们印度人并没什么不同。他们不喜欢自己的同胞,也更不信任他们。一个中国人第一次和另一个人见面时,他的心里肯定会有某种程度的怀疑。我认为,这是"革命"留下的遗产,当时人们因互相刺探而获得奖励,孩子们在红色旅中得到表扬和晋升,如果他们刺探并举报父母,就会获得荣誉勋章。
I don't know what would have been the outcome if the British had tried to bribe us for spying within the families, but they effectively used it for envious Indians will do anything for money. Their policy put paid to the hopes of many Indian nationalists who wanted to drive the Brits out of the country. While we may not have any qualms about spying on fellow Indians but spying on parents, for gaining favours from the state will definitely be considered unethical. But with rapes and murders of minor girls happening every day, I am hesitant to speak of Indian morals and ethics. However, when it comes to renting out one's apartment, we have much in common with our Eastern neighbours.
我不知道如果英国人试图收买我们在家庭内部进行间谍活动会产生什么结果,但他们实际上对嫉妒的印度人用了这一招,他们会为了钱不择手段。他们的政策打消了许多想把英国人赶出印度的印度民族主义者的希望。虽然我们可能对监视印度同胞没有任何疑虑,但是监视父母,从政府那里获得好处肯定会被认为是不道德的。但是,每天都有强奸和杀害未成年女孩的事件发生,我不愿谈论印度的道德和伦理。然而,说到出租公寓,我们和东方邻居有很多共同点。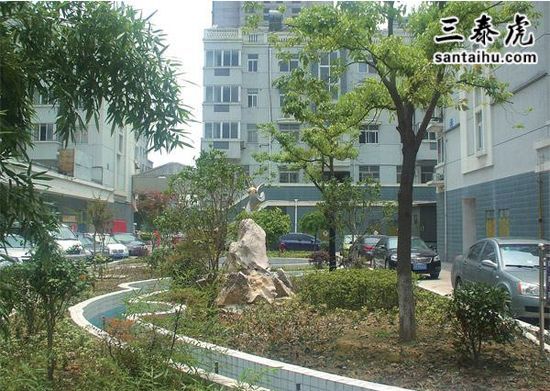 资料图 图文无关
Good rent, no hassles, no bickering and bargaining. How similar are we in behaviour, even the jealousy quotient of the envied neighbours is the same. It's easier for the Indians to negotiate deals with the foreigners, while the Chinese have to depend upon the interlocutors, who often don't render their services for free.
租金更高,没有麻烦事儿,没有争吵,也不会讨价还价。我们的行为有多相似,即使是被嫉妒的邻居的嫉妒商也是一样的。印度人更容易与外国人进行交易谈判,而中国必须依靠谈判人,他们通常不会免费服务。
Well, I am not talking of showering money only but of love too, Haha. Let me, keep it a secret but it's no secret that many Chinese women want to compromise with their morals for being friends with prosperous foreigners. I can't be talking of these things, when I have lived happily here for three years, with the harridan, who had stunning looks when she was young. She still stuns me by her gaze and from others even still she gets compliments for her looks. Many people stop to have a second look and many come forward to call her piaoliang, meaning beautiful. While, I stand by her side, stupefied, with a grin frozen on my face, wondering, what could they see in her that I can't. And then as if shaken from my stupor, I stammer to her the meaning of what they intend to convey.
我说的不只是钱,还有爱,哈哈。让我保守这个秘密吧,但很多中国女性为了和富裕的外国人做朋友,会在道德上妥协,这已经不是什么秘密了。我不能谈论这些事情,因为我在这里和老泼妇快乐地生活了三年,她年轻的时候长得非常漂亮。她的眼神仍然让我惊艳,别人甚至还称赞她的长相。许多人停下来就为了多看她一眼,许多人上前说她"漂亮",就是美丽的意思。而我站在她身边,呆若木鸡,脸上挂着冷冷的笑容,心里纳闷,他们到底在她身上看到了什么我看不到的东西么?然后,我仿佛从昏迷中惊醒过来,结结巴巴地向她解释他们想要表达的意思。
It's only then I realized that "beauty lies in the eyes of the beholder" and perhaps the desire in women is controlled purely by natural urge for procreation and there is nothing more to it, and all that we get to see or read in movies or books, is exaggerated. We must therefore respect the personality of the woman as a whole, than her physical attributes. However, the weakness for material things is strong in women and Chinese women are no exception to this. Perhaps, it gives them a sense of security and although education and economic fre m is rewriting the complex code of their DNA, it has millions of years of data of evolution to re-process before instilling in their minds the confidence in their own superior ability.
直到那时我才意识到"情人眼里出西施",也许对女人的欲望纯粹是由自然的生育欲望控制的,除此之外没有别的了,我们在电影或书中看到或读到的一切都被夸大了。因此,我们必须尊重女性的整体人格,而不是她的身体外观。然而,女性在物质方面的嗜好很强,中国女性也不例外。也许,这给了他们一种安全感,尽管教育和经济紫游正在改写她们复杂的DNA代码,但在向她们灌输对自己优越能力的信心之前,她们需要重新处理数百万年的进化数据。
I do not know about the Chinese girls falling head over heels for the Indian males but for those of the white race, they do, even if they are from bankrupt Greece or some little known European Union countries. The skin colour numbs their sense of judgement. It's not that Indians don't get, even a second look, they do, more than that that, when the bulge in their pants on either side of the groin, is noticeable or known. I believe that it is a universal truth and all other bulges they show to matter in sexual innuendes, in movies and books are myths created by misinformed or imagining directors and writers, the colour of the skin, religion, race and country of origin be damned.
我不知道有多少中国女孩迷恋上了印度男人,但对于那些白人,她们确实如此,即使这些白人来自破产的希腊或一些鲜为人知的欧盟国家。肤色使她们的判断力麻木了。这并不是说印度人无法让女孩们看上第二眼,如果他们裤子上腹股沟两侧的凸出部分很明显的时候,她们也会对印度人多看一眼的。我相信这是一个普遍的真理,他们在电影和书中展现出来的所有其他凸起在性暗示中都很重要,都是由导演和作家的错误信息或想象创造的神话,皮肤的颜色、宗教、种族和原籍国都是该死的。
Getting a Chinese girl friend or someone who does it for money (let me not use a crude word) is not difficult, anywhere in the world. A colleague of mine who was much younger to me, had a young Chinese woman friend, coming to him exclusively for sexual pleasures (so he would say). She was married and had a daughter too. Her husband came to know of her rendezvous and one day, he accosted him ( my colleague) and assaulted him. Because of the language barrier, the poor cuckold couldn't tell the reason of his anger, but he hit him with a rod on the thigh as he alighted from a taxi. When my colleague tried to present it as a case of xenophobia or Indophobia, to get the help from the local police, by taking the shipyard personnel along for support, the police, unlike their Indian counterparts, didn't have to seek CCTV footage from the cameras in the neighbourhood, they had enough footage of his activities of their own. He was summarily told, that it would be in his interest to pack and leave the country as early as he could do it.
在世界上的任何地方,找一个中国女友或为了钱而这样做的人(我就不用粗鲁的字眼了)并不困难。我的一个同事比我要年轻得多,他有一个年轻的中国女性朋友,专门来找他寻欢作乐(他这么说的)。她结婚了,还生了一个女儿。她的丈夫发现了她跟人幽会,有一天,他和我的同事搭讪并袭击了他。由于语言不通,可怜的绿帽子无法解释他生气的原因,但当我同事从出租车上下来时,男子用棍子打了他的大腿。当我的同事试图将其归咎于仇外排外或反印度人的行动,带着船厂的人事向当地警察求助时,这里的警察,与印度警察不同的是,没有查找事发地附近的监控视频。他被草率地告知,为了自己的利益,打包行李并尽早离开这个国家为好。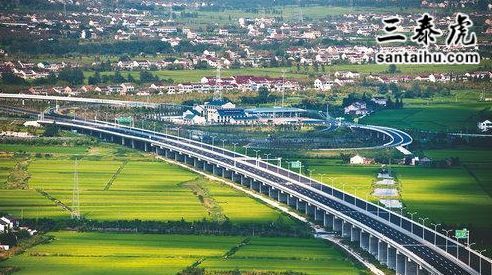 资料图 图文无关
Navneet和读者的讨论:
来源:三泰虎 http://www.santaihu.com/46035.html 译者:Joyceliu
外文链接:http://creative.sulekha.com/living-in-china-memoirs-1_634560_blog
Navneet
Hello Eni.
It's a pleasure to read your comment. I visit this site very rarely and so I am delighted to find a comment. I agree, that things are changing in China because of economic fre m the women are getting because of them being educated and capable of earning as much as their husbands do. In fact it is necessary too these days with increasing prices and smaller pay packets. In my observation, the Chinese women are better off than their Indian counterparts. According to Confucius- "In traditional Chinese society, women should observe the Three Obediences and the Four Virtues. Women were to be obedient to the father and elder brothers when young, to the husband when married, and to the sons when widowed"- It is not different from what it is in India and so, the women have to slog all their lives for being accepted- tragically those who employ the code are the women themselves. The mother in laws have strong hold on their husbands and their sons too, which they don't want to relent and the daughter in law has to "steal" the son from her. It is the same in India :)). As far as falling for the foreigners is concerned, it is indeed the money angle plays the most important role...and that is a universal truth.
你好,埃尼。
很高兴看到你的评论。我很少访问这个网站,所以我很高兴读到一个评论。我同意,由于经济紫游,中国的情况正在发生变化,因为女性受到了教育,能够像她们的丈夫一样挣钱。事实上,在物价上涨和工资减少的今天,这也是必要的。在我看来,中国女性比印度女性更富有。孔子说:"在中国传统社会中,妇女应该遵守"三从四德"。女性年轻时应该服从父亲和哥哥,结婚后听丈夫的,寡居后听儿子的"——这跟印度简直异曲同工,因此女性不得不为了被接受而吃苦。婆婆对丈夫和儿子也有很强的控制力,她们不想减弱对丈夫和儿子的控制,媳妇不得不"偷走"婆婆的儿子。在印度也是一样的。就外国人而言,金钱的确起着最重要的作用……这是一个普遍的真理。
Eni Chen
Hello, Sir. I am a Chinese lady from Shanghai. The Chinese women I know are not the same as you know. Chinese women's family status is rising because they have their own jobs and salaries. The ranking of family status, wife first, husband second, is the status of most families at present. Women are becoming more independent and assertive and are respected by their husbands. As a result, Chinese girls don't choose foreign faces so casually nowadays. Unless it's true love.
你好,先生。我是一位来自上海的中国女士。我认识的中国女人和你认识的不一样。中国女性的家庭地位正在上升,因为她们有自己的工作和薪水。妻子第一,丈夫第二,是目前大多数家庭的地位排名。女性变得越来越独立和自信,受到丈夫的尊重。因此,如今的中国女孩不再那么随意地选择外国面孔。除非是真爱。