3 years after man died, his son is born
男子去世3年后,他的儿子出生了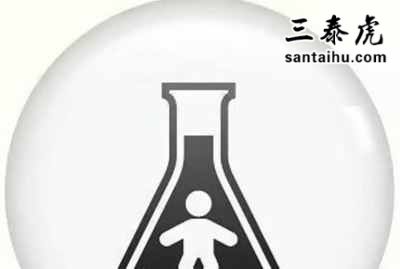 MUMBAI: Exactly three years after a young marketing consultant lost her husband in a car accident, she held his newborn baby in the maternity ward of Jaslok Hospital. Thanks to a remarkable convergence of love, persistence and technology, a day of mourning turned into a day of joy.
孟买:在一次车祸中,一位年轻的营销顾问失去了丈夫,整整3年后,在贾斯洛克医院的产房里,她抱上了他刚出生的孩子。由于爱、坚持和科技的融合,本应是哀悼的一天变成了充满欢乐的一天。
The miracle story begins in August 2015. Supriya Jain and Gaurav S, both 30-something Bengaluru-based professionals, had been married five years when they decided they wanted to be parents. The normal route wasn't yielding results, so they decided to assist the process with IVF. But destiny had its own ideas. Right after they went through the procedure, Gaurav was killed when a truck rammed into his car near Hubli.
这个奇迹般的故事要从2015年8月说起。30多岁的Supriya Jain和Gaurav S都是班加罗尔的专业人士,在结婚5年后他们决定要孩子,但都没有成功,所以他们决定尝试试管受精。但命运弄人,就在他们做完试管受精后,丈夫Gaurav在Hubli附近被一辆卡车撞死。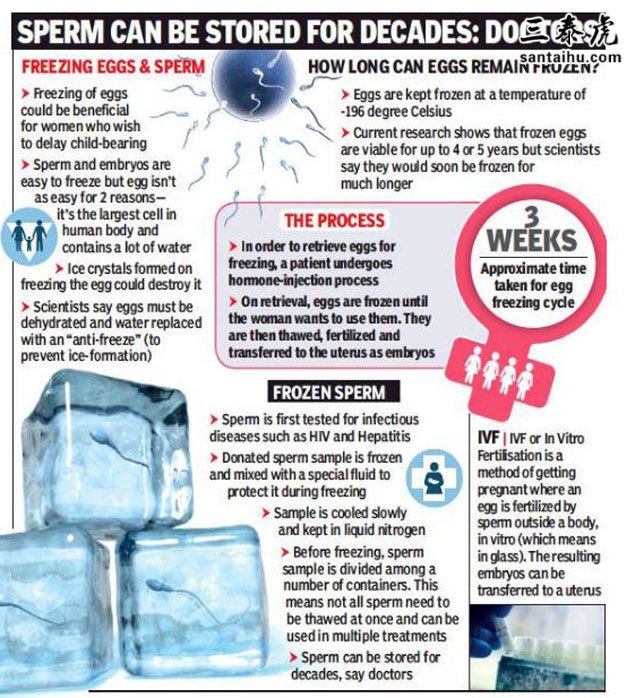 A devastated Jain started dealing with her grief by writing an emotionally intimate blog describing her insomnia, her fears and her utter hopelessness. A few weeks after Gaurav's death, she wrote: "Even the day he was going, he finalised the logo of another new venture he was starting. He never went to his parents' house before going to the village - that day he did. Spent time with his nephew, his mom and his god. Told his mom he'll come back and give her a very good news (the baby) and left smiling."
伤心欲绝的Supriya Jain开始写一些情感博客来疗伤,描述她的失眠、恐惧和绝望。在丈夫Gaurav去世几周后,她写道:"就在他离开的那天,他敲定了自己正在创办的一家新公司的logo。那天他去了父母家,和他的侄子,妈妈待在一起。他还告诉妈妈,下次来时要告诉她一个非常好的消息(宝宝),然后就笑着离开了。"
Jain, originally from Jaipur, says she believes in destiny and in signs. "I knew that this whole baby thing was started for a reason and I wanted to finish the story." Within a few months, without consulting either her or his families, she made the decision. She was going to have her late husband's baby. Someone suggested visiting Dr Firuza Parikh, who helped deliver miracle babies in Mumbai. So she found herself an Airbnb near Jaslok Hospital, and began a painstakingly long and expensive journey.
Supriya Jain来自斋浦尔,她相信命运和征兆。"我知道这一切都是有原因的,我想完成这个故事。"几个月后,在没有咨询自己及亡夫家人的情况下,她决定要已故丈夫的孩子。有人建议去找Firuza Parikh医生,她在孟买接生了很多奇迹宝宝。于是,她通过Airbnb在贾斯洛克医院附近租了房子,开始了一段艰苦而昂贵的旅程。
Parikh was determined to help this grief-stricken woman. But she also wanted to ensure that her patient was not being irrationally impulsive, so she gently coaxed her into taking some psychological tests before embarking on what could be a high-stress journey. Reassured that she was ready, she began the process. "I cannot tell you how we have saved and used that one vial of sperm," says Parikh. "When it arrived from Bengaluru, we were too nervous to even open it. We decided we would collect and fertilise enough eggs even if it meant waiting and going through several cycles." When several IVF cycles did not work, they decided to find a surrogate. A couple of tries later, they had only one more chance. After that the posthumous father's genetic remains would be gone forever. This time, it worked.
Parikh医生决心帮助这个悲痛欲绝的女人。但她也想确保Supriya Jain不是出于冲动,所以说服她接受了一些心理测试,然后才开始了一段高压力的旅程。Parikh说:"我无法告诉你我们是如何保存和使用那瓶精子的。当它从孟加拉卢鲁运来的时候,我们太紧张了,甚至都不敢打开它。即使这意味着等待和经历几个周期,我们还是决定收集足够的卵子并使其受精。"当几个试管受精周期都失败后,他们决定寻找代孕母亲。几次尝试之后,他们只剩一次机会了。在那之后,这位已故父亲的遗传基因将会永远消失。但这一次,他们成功了。
Every year, Jain went away from Bengaluru just before her husband's death anniversary. This time she was in Bali when she got the phone call. Her baby boy had come into the world. She took the first flight out and, at the exact same time that she had spoken to her husband for the last time, she held his legacy in her arms.
每年,Supriya Jain 都在她丈夫的忌日前夕离开班加罗尔。这次接到电话时,她正在巴厘岛。她的男宝宝来到了这个世界。她乘坐了第一班飞机飞往班加罗尔,把亡夫的"遗产"揽在怀里。
"I hope he looks like his dad," says Jain. "I didn't want a baby, I wanted Gaurav's baby. Our deal had always been that we would have one baby and adopt another. The good thing is that I will now never run away on his death anniversary."
"我希望他长得像他爸爸,"Jain说到,"我只想要Gaurav的孩子。我们的约定一直是要生一个孩子,然后收养一个。好在以后我再也不用在他的忌日逃离了。"
印度时报读者评论:
来源:三泰虎 http://www.santaihu.com/45878.html 译者:Jessica.Wu
外文:https://timesofindia.indiatimes.com/india/3-years-after-man-died-his-son-is-born/articleshow/65456762.cms
Rai Saheb
Thanks to Modi and BJP govt all new technologies are taking the shape now.

多亏了莫迪和印度人民党政府,所有的新技术都已经成形了。
Shanu Pande

May God give the baby a long, healthy and happh life!

愿宝宝健康、幸福、长寿!
Aashish

One things .. on death anniversey she goes to bali for fun ?

有个问题,在丈夫忌日她去巴厘岛是为了玩吗?
V

He is back in her arms.A greatest moment of her life can only b felt by her.The joy of his presence around can b felt FY her only.Pray for her happiness.

他又回到了她的怀里。生命中最伟大的时刻只有她才能感受到,这种喜悦只有她才能体会到。为她的幸福祈祷。
I love saffron

God bless all involved. We all must get ready for any eventuality in our life at any point to time. The biggest truth of life is that we will all die. We have limited time and we do not know our last day. It may be early or late but it will come for sure. So why to cry for all the losses. Enjoy what we have and be thankful for being alive and see today''s sun and moon, fresh air and all we can feel. Celebrate every day. we have limited number of days.

神会眷顾所有人。我们必须随时为生活中的任何不测做好准备。人生最大的真理就是我们都会死。我们的时间有限,不知道哪天就是最后一天,可能或早或晚,但这一天肯定会来。所以为什么要为失去的东西而哭泣,享受我们所拥有的,感恩我们还活着,能看见今天的太阳和月亮,呼吸到新鲜的空气。享受每一天活着的日子,因为活着的日子有限。
Dhruv Pulsari

Hope the special baby lives a long and fruitful life!

希望这个特别的宝宝能长寿,过上丰富而充实的人生。
Vijay Sehgal

Was it a paid advertisement?

这是付费广告吗?
Pastafarian

A moving story. Kudos to the woman for her courage and patience and to the doctors for hel her realise her dream.

这是个感人的故事。赞赏她的勇气和耐心,感谢医生帮助她实现梦想。
Deepak Bhadauria

wow what beautiful love story....god bless u woman

哇,多美的爱情故事.愿神保佑这个女人。
I love saffron

INDIAN MUST SAVE AND HOLD THEIR CULTURE. IT PREPARES FOR ALL ODDS IN LIFE. WE HAVE STRONGEST FAMILY VALUES. FAMILY FIRST....

印度人必须保留他们的文化,为生活中的各种困难做好准备。我们有最强的家庭价值观,家庭第一....
Pat Patodia

God is always with people who has faith in him. .

神总是与信奉他的人同在。
Dipak

true love never ends...hence proved

这证明了真爱永远不会结束
paedru fernando

Hacking Gods rule of nature..not good

打破了神的自然法则,这不太好
Jayaram

What a touching story with a misleading headline? May be it is done with the purpose of making the readers to read the whole report.Readers are urged not to make a conclusion based on headlines, without reading the full report.

多么感人的故事,但标题具有误导性。可能是为了吸引读者。在没有看完整篇文章之前,读者不要根据标题得出结论。
Chandrashekhar

wife is in real love with husband

hail to her devotion

这位妻子真的很爱丈夫,向她的忠诚和奉献致敬。
Great India Worst

A good advertisement... kaan me phool, aaj kal sablog Feku bangaye aur jumla bolrahe...lol

是个不错的广告
Aman

Almost all IVF babies are boys. It's open secret now a days. No measures to control it.

几乎所有的试管婴儿都是男孩。这是公开的秘密,但却没有措施来控制。