Indian family offloaded from British Airways flight 'over crying 3-yr-old'
因3岁儿童哭泣不止,英航拒载一印度家庭
NEW DELHI: An Indian family has alleged that a leading European airline offloaded them from the flight because their three-year-old child was crying. While the child's mother had managed to comfort the child when the plane was taing for take off, the allegedly intimidating behaviour of a cabin crew while asking the child to be seated scared the kid even more and then he started sobbing inconsolably.
新德里:一印度家庭声称,因其三岁孩子哭泣不止,一家欧洲主流航空公司将他们从飞机上赶了下来。当飞机滑行起飞时,孩子哭泣不止,母亲设法安抚也无效,据称机组人员要求孩子坐下并施以,更让孩子感到害怕,然后孩子开始不断抽泣。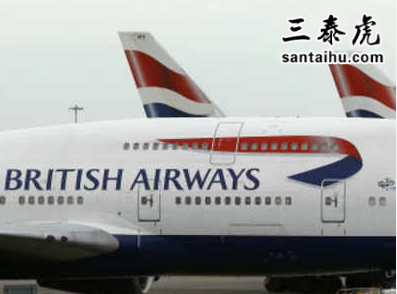 The aircraft then returned to the terminal and the Indian family, along with a few other Indians seated behind them, were offloaded. This alleged racial behaviour took place on British Airways London-Berlin flight (BA 8495) of July 23 with a 1984 batch officer of Indian Engineering Services currently posted in the road transport ministry and his family.
随后,飞机返回了航站楼,该印度家庭以及坐在他们身后的其他几个印度人都被赶下了飞机。据称该歧视行为发生在7月23日英国航空执飞的伦敦至柏林BA 8495航班上。该乘客是1984年批次的印度工程服务,目前任职于道路运输部。
The joint secretary-level officer has now compned to aviation minister Suresh Prabhu, alleging "humiliation and racial behaviour" by the airline. ABritish Airways spokesperson said: "We take such cms like this extremely seriously and do not tolerate discrimination of any kind. We have started a full investigation and are in direct contact with the customer."
该联秘级已经向航空部长Suresh Prabhu投诉航空公司的这种"羞辱和歧视行为"。英国航空公司发言人表示:"我们将严肃处理该事件,不容忍任何形式的歧视行为。我们已经开始全面调查,并且和该乘客保持直接联络。
The officer's letter to Prabhu says: "After security announcement for seat belt, my wife fastened the seat belt to my three-year-old baby... (Seated on a separate seat) my son felt uncomfortable and started crying. My wife managed to (comfort) him by taking him in her arms…. male crew member approached us and started shouting.. scolded my son to go to his seat..." "...My son got terrified and started crying (inconsolably). (An)other Indian family sitting behind us offered the child some biscuits to console him. My wife again put the boy on his designated seat and fastened the seat belt even though he kept on crying...," the letter says.
在给Prabhu的投诉信中,他写道:"在通知系安全带后,我太太帮我们3岁的宝宝系好了安全带(宝宝有单独的座位)。然而我儿子感到有点不舒服,便哭了起来。为了设法安抚他,我太太就把儿子抱在自己怀里。这时,一名男机组成员走过来,开始大喊责骂,叫我儿子坐回自己的座位。我儿子吓坏了,哭了起来(伤心欲绝地)。坐在我们后面的另一个印度家庭给了孩子一些饼干来安抚他。尽管宝宝一直在哭,我太太还是把他抱回指定座位上,帮他系上安全带。"
The aircraft then started taing to the runway. "(The) same crew member came again and shouted at my son that 'you bloody keep quiet otherwise you will be thrown out of the window' and we would be offloaded. We were petrified," it adds.
"然后飞机开始在跑道上滑行,这时那名机组人员又走过来,对我儿子大喊"你这该死的,给我安静点,否则就把你扔出窗外"。我们可能都会被赶下飞机,当时都吓呆了。"
The plane then returned to the terminal. The officer says the crew member called in security personnel to the aircraft who took away their boarding cards and of those seated behind them. "My family and other Indian family, which had offered biscuits to my son, were offloaded….," the compnt said.
之后飞机返回了航站楼。这名称,机组人员叫安保人员拿走了他们的登机牌还有坐在他们身后的印度人的登机牌。"我的家人和给我儿子饼干的印度家庭都被赶下了飞机。"投诉信中写到。
The family then made its own arrangement to travel from London City airport to London. "…the crew member made racist remarks and used words like 'bloody' about Indians…. I request to have the matter investigated and take strictest possible action," he concludes.
然后,这家人自行从伦敦城市机场返回伦敦。"机组人员发表主义言论并对印度人使用了"bloody"这种词汇。我请求调查此事,并采取最严厉的措施。"他在最后说到。
印度时报读者评论:
来源:三泰虎 http://www.santaihu.com/45780.html 译者:Jessica.Wu
外文:https://timesofindia.indiatimes.com/india/indian-family-offloaded-from-british-airways-flight-over-crying-3-yr-old/articleshow/65330048.cms
Vikram Madan Vikram Madan-Hoboken, New Jersey-6 hours ago
well once i was travelling from dallas to new delhi and an indian family happened to sit behind me and her 2 kids kept on pushing my seat from behind even after staring at them and compning to her mom both the kids kept on doing it. and for some reason indian kids cry a lot during flying and sometimes specially in emirate flight they keep running up and down the isle . teach them some manners for god sake
有一次我从达拉斯去新德里的时候,一个印度家庭碰巧坐在我后面,她的两个孩子不停地从后面推我的座位,甚至在我向他们的妈妈投诉之后,他们还是一直推。由于某种原因,印度小孩经常在飞行时哭闹,有时在阿联酋航班上,他们甚至还在过道上不停地跑来跑去。看在上帝的份上,教他们一些礼仪吧。
Speaking My Mind Speaking my Mind-Mumbai-7 hours ago
Ok.... now the airline''s version please.
好,现在请出示航空公司的版本,看看他们是怎么说的。
Dilipva644 Dilipva -5 hours ago -Follow
I have stopped flying BA many years ago. Their ground staff and aircraft crew are dome of the worst in the industry. Why waste our hard earned money on a third rate carrier?
多年前我就不坐英航了。他们的地勤人员和机组人员是业内最糟糕的。为什么要把我们辛苦赚来的钱浪费在三流航空公司身上呢?
Rick P1320 Rick-5 hours ago -Follow
if a 3 year old child is crying, shouting would only make him cry more. i had same situation yesterday when I was flying with my son. luckily, the air hostess gave me a child restraint and allowed him to sit on my lap. this comforted him and my son became quiet. Quite clearly it is racist otherwise why would they kick off the family in the back seat who tried to calm their child?
如果是一个3岁的孩子在哭,大喊只会让他哭得更厉害。昨天我和儿子坐飞机时也遇到过同样的情况。幸运的是,空姐允许让他坐在我的膝盖上,以此安抚他,后来我儿子便安静了下来。很明显这是主义歧视,否则他们为什么要把坐在后面座位上试图安抚孩子的印度家庭也赶下飞机呢?
Assassin Assassin-4 hours ago -Follow
I am an Indian living in Australia & I can tell that almost always Indians are at fault. Only an Indian would unbuckle the seatbelt while the plane is about to take-off. While landing, I have seen Indians getting up & taking out their luggage when the plane barely touches down on the runway & the seatbelt sign is obviously on.
我是一个生活在澳大利亚的印度人,我看得出几乎都是印度人有错在先。只有印度人才会在飞机即将起飞时解开安全带。着陆时,我见过印度人在飞机还没降落到跑道上的时候就站起来,拿出他们的行李,安全带指示牌还亮着呢。
No Reply1822 No Reply-NYC-5 hours ago -Follow
Next time indians should take air India when travelling... they are extremely courteous .. some people will understand the sarcasm.. lol
下次出行时,印度人应该坐印度航空。他们非常有礼貌,有些人能理解到这种讽刺,哈哈。
Rakish5288 Rakish-Silvassa-2 hours ago -Follow
How could a 1984 batch officer father a 3 yrs child in 2018!!
1984年批次的,怎么孩子才3岁?现在可是2018年了。
Vande Mataram60 Vande-5 hours ago -Follow
Lies. Have travelled BA often. This family wants to earn through compensation. Most probably the family would have yelled at the flight attendant. I know BA to be an excellent airline with a lot of patience even whilst dealing with sick and perverted Indian fliers
扯谎。我经常乘坐英航出行。这个家庭就是想通过补偿来赚钱。很可能是这家人对空乘大吼大叫。我知道英航是一家非常优秀的航空公司,即使是对待生病和变态的印度乘客时,他们也很有耐心。
Al Capone5582 Al-Downtown Chicago-7 hours ago -Follow
Yeah Indians are super irritating. They just produce more and more kids and then can't manage them.
没错,印度人非常令人恼火。他们生的孩子越来越多,却无法管好他们。
Sanjoy Das1876 Sanjoy-7 hours ago -Follow
i think they throw away all passengers who cant manage their babies, indians shud learn manners and teach their children manners if they dont want to be treated like savages, three yr is a grown up kid, i totally support what the airline did, because of these un civilised passengers its difficult to travel in any indian airline
我认为他们可以拒载所有不能管好自己宝宝的乘客。如果不想被当做野蛮人对待的话,印度人应该学礼仪,并教孩子礼仪。三岁算是一个大孩子了,我完全支持航空公司的做法。因为这些不文明的乘客,乘坐印度航空出行相当不容易。
VR Anthony55 Vr-5 hours ago -Follow
just avoid flying BA and France airways.. always try for middle East or Singapore transit
不要乘坐英航和法航的航班。它们总是尝试从中东或新加坡过境
Raghavendran Thiruvengadathan3031 Raghavendran Thiruvengadathan-2 hours ago -Follow
Indians should realise that nothing will come out of their compnt.Rather Indians should realise racism of British and start boycotting British Airways.
印度人应该意识到,他们的抱怨不会有任何结果。他们也应该意识到英国人的主义歧视,并开始抵制英国航空公司。
Neo The One1502 Neo The One-San Antonio-7 hours ago -Follow
Thats it...stop British Airways from operating in India
应该禁止英国航空公司在印度运营
Petha V Pethaperumaal V332 Petha-5 hours ago -Follow
it is better that this family avoids air travel till their son grows up a bit
这个家庭最好等到他们的儿子长大一点再乘飞机出行。
Madhurjya Lahkar1020 Madhurjya-6 hours ago -Follow
Very unusual crew behaviour. usually they are quite empathetic.. should be investigated thoroughly.
机组人员的行为很不寻常。他们通常都是很善解人意,应该彻底调查一下来龙去脉。
Ch MGK396 Ch MGK-USA-6 hours ago -Follow
All passengers must have seat belts on before take off. 3 year old is too big to sit in a mom''s lap for security and cannot have baby seat belt.
The airline is correct to take them off the plane.
所有乘客在起飞前都必须系好安全带。3岁的孩子太大了,为了安全起见不能坐在妈妈的膝盖上,又不能系婴儿安全带。
航空公司让他们下飞机的做法也没错。
Natrajv5112 Natrajv-chennai-2 hours ago -Follow
The true colour of Westerners behind the coat suit
这就是西装革履的西方人的本色。