Isro to launch rocket solely for foreign satellites in September
9月份,ISRO将单独为外国发射卫星
NEW DELHI: To compete with rivals in the satellite launch market, Indian Space Research Organisation (Isro) is gearing up for full-fledged commercial launches from September onwards. A PSLV rocket will be launched in that month solely for foreign satellites.
从9月份开始,为了角逐卫星发射市场,印度空间研究组织将加快商业性质的发射。届时,ISRO将为外国卫星特地发射一枚极轨卫星运载火箭。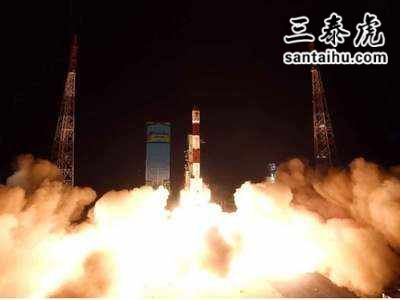 Talking to TOI, Isro chairman K Sivan said here, "Of various missions lined up this year, the first launch will be of a PSLV rocket in September that will solely be for commercial purpose. Two UK satellites weighing 450 kg each will be the main payload. UK will use these satellites for earth observation. There will not be any Indian satellite."
印度空间研究组织对印度时报记者说:"今年各种任务中,首先是在9月份发射一枚极轨卫星运载火箭,主要搭载英国两枚各重达450公斤的卫星。这些英国卫星用来地球观测。一同升空的不会有印度卫星。"
印度时报读者的评论:
原创翻译:三泰虎 http://www.santaihu.com/45614.html
Tvkon - 1 day ago -Follow
All the best for sole show by ISRO. ISRO is making India proud
Reply 9 0 Flag
祝ISRO一切顺利,你们为印度争了光
MrBoobs - Right Here - 1 day ago -Follow
This means that ISRO will be launching several spy satellites for the Indian govt and that''s why it has separated the foreign payload so foreign space spy programs cannot tell what India is launching and where its being set in the space.
Reply 5 1 Flag
这意味着,ISRO将为印度政府发射几枚间谍卫星,也就解释了为什么不和外国卫星一同升空,不让别人知道印度发射什么卫星呗
Rachna Singh - New Delhi - 1 day ago -Follow
Wow,Great going IsRO.All the best.Made India proud in world.
Reply 4 0 Flag
哇,太棒了,希望一切顺利,让国人自豪
Sanjoy Pandey - 1 day ago -Follow
Well, there is good business pential in this field, but to be handled carefully, not to help te rorts.
Reply 4 0 Flag
商业卫星发射的市场潜力还是很大的,不过别随便帮忙发射,别帮了分子
Pramod Patra - Sambalpur - 1 day ago -Follow
Bravo we have just begun in the launching of satellite in global market. We need to go a long way and achieve the no.1 position kee all others behind. A lot of hard work is necessary for achieving such success. Pkpatra
Reply 4 0 Flag
好极了,我们开始进军全球的卫星发射市场了。
还有很长一段路要走,我们务必超过其他国家,成为第一。
为此,我们必须付出不懈努力。
Dubai Guy - 1 day ago -Follow
ISRO is a SHAME OF INDIA. We are from a country that has over 600 million Indiand defecating in the open ie. NO TOILETS for 600 Million Indians.
我们来自一个6亿人在户外方便的国家,6亿印度人没有厕所可上。
srinivas - 23 hours ago -Follow
ISRO should start working on re usable rocket technology, to be able to compete with the space X, and grab more space market.! Proud of ISRO and good luck.
Reply 1 0 Flag
为了与space x展开竞争,为了攫取更大的太空市场,ISRO应开始研发可重复使用的火箭。
Shambhu - 9 hours ago -Follow
Very good information about launching of Rocket solely for foreign satellites in September 2018 by Indian Space Research Organisation (ISRO), pride of India. Heartiest congratulations to ISRO, Chairman, Dr. K.Sivan, his brilliant Scientists, Technologists and Professionals for commendable work being done.- Shambhu Nath Singh
Reply 0 0 Flag
听闻印度今年9月份将特地为外国卫星发射火箭,这是印度的荣耀。
衷心祝贺ISRO主席和科学家们
Ankit - 23 hours ago -Follow
Hand over the useless DRDO to ISRO.
Reply 0 1 Flag
把没啥用处的印度国防研究发展组织(DRDO),交给印度空间研究组织(ISRO)去运作吧
Sukumar Kth - Cloud 9 - 23 hours ago -Follow
We are proud of our ISRO.. All the best...
Reply 0 0 Flag
我们为ISRO感到自豪
Universal - USA - 1 day ago -Follow
first make satellite to predict weather forecast correctly.
Reply 0 1 Flag
先造好一枚能准确预报天气的卫星吧
Dr Neeraj Tripathi - 1 day ago -Follow
ISRO must master ch reusable rockets to stand in present commercial satellite launch market, the newly formed space x and rockets posing huge challenge before us but I think it is not so tough for our elite IITians as most of the engineers are hired by NASA, Space x ,ESA, etc are from our country. Need of the hour is to acknowledge and provide suitable research environment without any bogus po itical interference for that rubbish reservation cota sy em must end __
Reply 0 0 Flag
ISRO赶紧掌握可重复使用的火箭技术,才能屹立于当前商业卫星发射市场。
space x 和火箭给我们带来了巨大挑战。其实不难了,我们人才济济,很多印度工程师在美国宇航局、 Space x和欧洲航天局工作。
当务之急是提供合理的研究环境,避免政治的干预
Konark - 1 day ago -Follow
Pakistani people don't want to comment here because they know it's none of their business
Reply 0 0 Flag
巴基斯坦人不想对这个话题进行评论,毕竟这不关他们的事
Anonymous - 1 day ago -Follow
ISRO sold itself out to money. Poor indians paid tax to develop isro and now isro chutias work for other countries
ISRO为了钱而出卖了自己。
可怜的印度人纳税,养了ISRO这个组织,而ISRO却为其他国家服务