Earth to have 9.8 bn inhabitants by 2050
到2050年,地球人口将达到98亿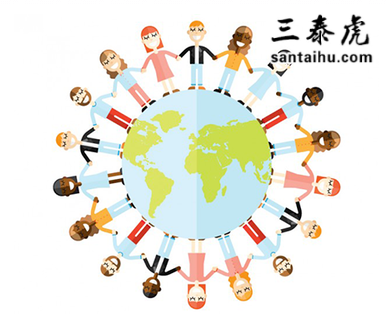 In the last 12 years, the world added appromately one billion inhabitants, sixty per cent of which live in Asia (4.5 billion), followed by Africa and Europe. As the world marks World Population Day on July 11, 2018, here is a look at some interesting statistics and projections about the population growth in the future.
过去12年里,这个世界增加了大约10亿人口,60%人口生活在亚洲(45亿),接着是非洲和欧洲。
以下是世界人口未来的预测: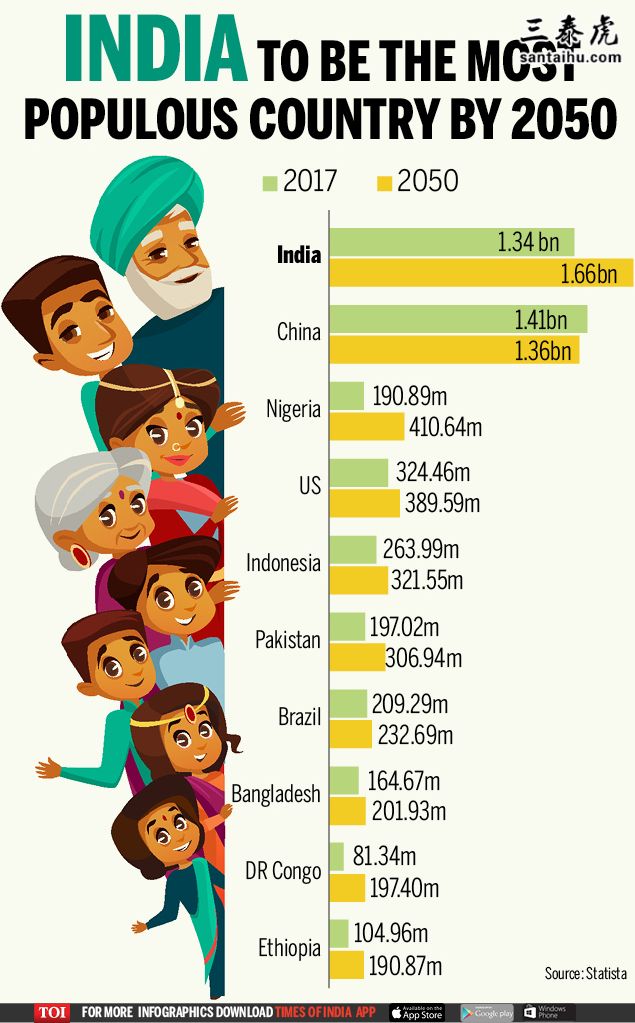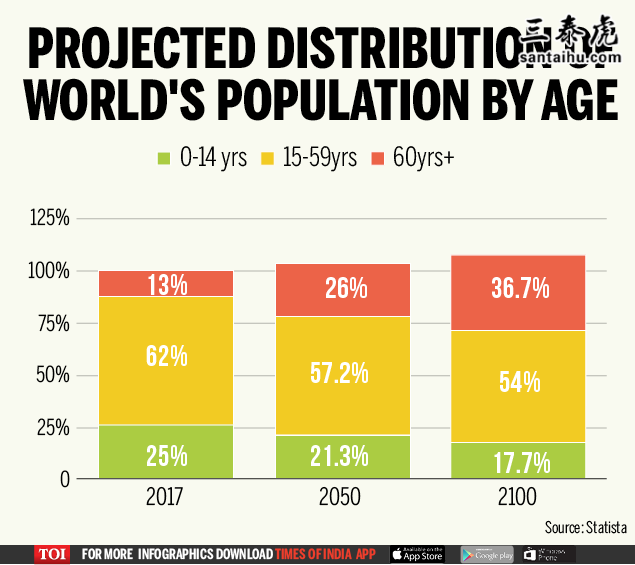 印度时报读者的评论:
原创翻译:三泰虎 http://www.santaihu.com/45532.html
Rohan
24926
Rohan - india - 1 sec ago
As per the advise of Sanghees, every Hindu will produce at least 9 children !
Reply 0 0 Flag
每一个印度教徒将至少生9个孩子
Dhyan Chand G
412
Dhyan Chand G - Kyu Bataun ? - 17 secs ago -Follow
Indian and will have a quarter of the total world population by 2050.
Reply 0 0 Flag
到2050年,印度和的人口将占世界人口的四分之一
Rafi Uddin
3348
Rafi Uddin - 17 mins ago -Follow
Mass extinction is required to stabilize this habitat.
Reply 0 0 Flag
为了维持稳定,必须来一次大规模灭绝
Ryan Vsapali
162
Ryan - 19 mins ago -Follow
nature will course correct.. there will be widespread epidemics that will wipe out millions of people.. global warming will create floods and extreme climatic change which again will result in loss of life.. population increase will result in poverty increase and this will directly impact wars and people opting for te rort activities, again lives will be lost.. poverty will also result in wars for water and land..
Reply 0 0 Flag
大自然会调节的。到时候来一场大规模的瘟疫,导致数以百万计人死亡。
全球气候变暖,引发洪水,造成极端气候改变,从而导致大量生命死亡。
人多了,穷人就多,然后就战争,活动,然后人口减少。
WhereIsIndiaHeading
772
WhereIsIndiaHeading - 20 mins ago -Follow
The problem is honestly not the population; does not mean we go on multiplying it; Look at Japan, Singapore, etc; Despite being so populous with hardly any natural resources they have grown to the top developed countries in the world; All this is because there is zero co ption; By pointing at population growth we are actually diverting completely from core issues India is facing; fundamentally it is co ption, I am not talking about co ption by go nment, but by the citizens; Indian vers ... Read More
Reply 0 0 Flag
问题不在人口。瞧日本、新加坡的国家,人口那么稠密,几乎没有自然资源,人家还不是高度发达国家。
把人口问题拿出来说事,这是在转移人们对印度核心问题的注意力,印度根本问题是,这里不是说印度政府的,而是公民的,印度选民的...
Venkat K
2059
Venkat - 21 mins ago -Follow
Given the grey situation the earth is facing with pollution, scarcity of water, de plantation, growing industries, carbon emissions, we might end up fighting for resources in few years, I think it's time for earth to destroy itself on its own and reborn again
Reply 0 0 Flag
就地球目前的状况,污染越来越严重,水资源越来越稀缺,工业不断发展,二氧化碳的排放,几年后我们也许会为抢夺资源而开战。
地球该来一次大生大死了
Abc
10092
Abc - World - 24 mins ago -Follow
only India Pakistan war can save Hindus
Reply 0 0 Flag
唯有印巴开战,才能拯救印度教徒
Teri gmd
Teri gmd - 26 mins ago -Follow
The impact of population growth will translate into fewer resources and poors will be the worst hit.
Reply 0 0 Flag
人口增加了,资源相对就少了,穷人受影响最大
Teri gmd
Teri gmd - 27 mins ago -Follow
Even though there is not a world war in fight, the lack of resources ( food, water, enetgyetc) will create larger problem which might lead to people fighting and killing each other.
Reply 0 0 Flag
也许不会爆发世界大战,不过资源的缺少,比如水、食物等的不足,将造成严重问题,也许人们会为了抢夺资源而打得你死我活
ONE LINER Challenge
11047
ONE LINER Challenge - 35 mins ago -Follow
And Food will run short- India will be wise to get back to being an Agricultural Country that it was, and thereby Major Exporter of food grains.
食物会短缺的,印度要是明智,以后会回归农业国的,成为主要的农产品出口国。
Anup Sharma
3938
Anup Sharma - Kalpathy East - 43 mins ago -Follow
WTF? Bring strict one-child policy.
啥?执行严格的独生子女政策