Wife fatally poisons five people at a housewarming party in India after her family kept ridiculing her cooking
家人一直嘲笑她做的饭不好吃,在一次乔迁酒席上,印度妻子毒死5人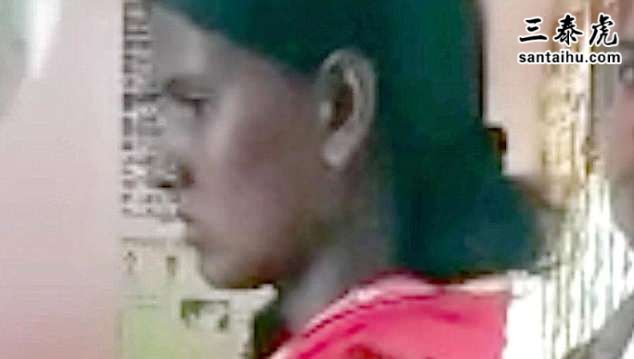 A woman in India is facing the death penalty after five people died when she allegedly poisoned food at a housewarming in a bid to kill her husband and in-laws.
Pradnya Survase, 23, was arrested after mixing pesticide into dal that was served at a housewarming party attended by 120 people on June 18, police said.
印度一名女子涉嫌在乔迁酒席上的饭菜下毒,试图毒死丈夫及其家人。
警方透露,23岁的普拉迪娅 苏维斯在端上酒席饭桌上的木豆混入农药,有120人参加了6月18日举行的乔迁酒席。
Five guests – including four children – died after being served the poisoned dish at the party in Mahad village, in Raigad district, in the state of Maharashtra.
5人吃了有毒的菜后死亡,其中有4人是孩子。
She had intended to kill her husband, her mother-in-law, two sisters-in-law as well as her mother-in-law's sister and her husband, the Hindustan Times reports.
据印度斯坦时报报道,本来她是打算杀死丈夫、婆婆、两位小姑子、以及婆婆的妹妹和妹夫。
Police said Survase claimed that since she was married two years ago, they had insulted her because of her dark complexion and criticised her cooking.
Survase, who is divorced from her first husband, believed the relatives had damaged her second marriage.
这名女子是2年前结婚的,家人说她皮肤黑,批评她做饭不好吃。
普拉迪娅此前离过一次婚,她觉得是婆家的亲戚破坏了她的第二次婚姻。
At the party, guests were served food that was prepared on site by a village maharaj (cook) between 2.30pm and 11.30pm.
Those who ate later in day began vomiting and complaining of stomach pain and around 88 people were hospitalised.
Four children, aged between seven and 13 died along with 53-year-old Gopinath Nakure. Two of them were related to Survase.
在酒席上,后到的客人开始呕吐,抱怨肚子疼,大约88人被送医。
有4名年龄在7岁至13岁的孩子死亡,受害者还有一名53岁的男子
Vilash Thikrey, a 13-year-old who survived the poisoning said he remembered the dal tasting 'bitter,' according to the Times.
Senior police inspector Vishwajeet Kaingade said police determined that those who became ill had eaten between 4.30pm and 6pm and police discovered who had served the food then.
13岁的幸存者Vilash Thikrey说,当时就感觉木豆的味道很"苦"
警方经过调查发现,吃了后生病的客人,是在下午4点30至6点时间段吃的,然后警察找出了这段时间端菜上来的人。
When everyone who served food during that period was questioned, Survase broken down and confessed to the crime, police said.
每个人都接受了审问,最后普拉迪娅坦白了罪犯。
英国每日邮报读者的评论:
来源:http://www.santaihu.com/45385.html
外文:http://www.dailymail.co.uk
O_o, Is quite nice so im not tellin, United Kingdom, 20 hours ago

So she killed four children who im pretty sure had nothing to do with humiliating her. She deserves what she gets.

这么说来,她毒死了4个孩子,而这些孩子可从来没羞辱过她。

她活该
daystar003, on, Canada, 17 hours ago

They are the children of the intended targets. Sister-in-laws.
2
22

那些是婆家亲戚的孩子,那些亲戚本来也是她下手的目标
Bubblishus, London, United Kingdom, 19 hours ago

She is truly evil.
10
28

她是恶魔
Destiny67, Sydney, Australia, 19 hours ago

I am sure that she was mistreated. But what she did to those kids was unforgivable.
1
134

她肯定受到虐待了。不过毒死孩子这样的罪行,是无法原谅的
angeli, LONDON, 18 hours ago

She deserves what she gets. The death penalty is the perfect punishment for her.
11
41

活该,是她自找的,应该判死刑
Ninkalin, Hastings, United Kingdom, 18 hours ago

Very insane people everywhere in the world
1
50

这个世界哪里都有失去理智的人啊
TheFly21, Saint Petersburg, United States, 18 hours ago

I did not like my mother in law...........
1
52

我也不喜欢婆婆
Seonac Mikhail, edinborough, Cayman Islands, 17 hours ago

In indian court system,the case will run for 7 years.The lawyers would argue she never intended to kill those children. Atleast 20 judges will change during this time.Lawyers for state and for accused will change 5 - 10 times.The inspector and his subordinates will be transferred somewhere else. After 8 years,some judge ,who never heard this case from beginning will give sentence of 3-4 years as negligent homicide not intended to cause murder.She will be out after 3 years. Her only punishment will be spending time in prison till she gets bail,attending court for next 7 years,her lawyers will take money and vanish.
7
59

从印度司法来看,这个案子会拖上7年。律师会争辩说她没打算杀孩子。

期间,至少20名法官已经换人了。

律师也会换5-10次。

8年后,一些不了解案情的法官,可能会认定她是过失杀人,然后判刑3-4年。

3年后放出来。

她将面临的惩罚是在简狱里等着获释,律师拿钱后走人。
shrubsole , Essex, United Kingdom, 16 hours ago

Seems a bit extreme,killing someone for not liking,your cooking!!!
8
81

感觉这样做有些极端,就因为别人不喜欢吃她做的饭就杀人!
hethr, New England, United States, 16 hours ago

I can kind of see her upset. To have gone so far as to poison the food though she must have been off her rocker for some time.
2
107

看得出她相当沮丧的,才会做出如此极端的行为,居然在菜里下毒,以前肯定有哪次被彻底激怒过。
Don King..., Somewhere, United States, 15 hours ago

Damn, that's cruel.

太残忍了