Officer among 4 BSF personnel killed in Pak Rangers firing
巴基斯坦向印度开火 4名印度边防军人丧生
PTI | Updated: Jun 13, 2018, 09:59 IST
JAMMU: Four Border Security Force (BSF) personnel, including an officer, were killed and three others injured in unprovoked firing by Pakistan Rangers along the International Border (IB) in Samba district of Jammu and Kashmir, a senior BSF officer said on Wednesday.
查谟:周三,一名印度边防部队高级官员表示,巴基斯坦巡逻兵在查谟和克什米尔桑巴地区的边界无端开火,造成四名印度边防军人丧生,包括一名军官,另有三人受伤。
"Pakistan Rangers initiated cross border firing along IB in Ramgarh sector last night. We have lost four of our personnel, including an assistant commandant rank officer, while other 3 of our personnel suffered injuries," IG, BSF (Jammu Frontier) Ram Awtar said.
印度边防部队Ram Awtar表示,"昨晚,巴基斯坦巡逻兵在兰姆伽地区沿着边界线对印度开火。我方4名军人牺牲,包括一名助理指挥官,另有三名人员受伤。"
He said Pakistan Rangers and the BSF had recently agreed to ensure ceasefire +along the IB but the former violated it by initiating cross-border firing.
他说,巴基斯坦巡逻兵和印度边防部队最近已达成边境停火协议,但前者违反了协议,率先开火。
In a tweet, Jammu and Kashmir Director General of Police (DGP) SP Vaid expressed his condolence over the in dent.
查谟和克什米尔警察总长SP Vaid在推特上对这一事件表示哀悼。
"In Ramgarh Jammu sector of IB , 4 BSF personnel were martyred including one Asstt Commandant & 5 injured due to firing from across. Our heart goes to those who lost their dear ones," he said.
"在査谟边界地区,4名边防军人殉职,其中包括一名助理指挥官,另有5人受伤。对遇难者家属表示诚挚慰问。"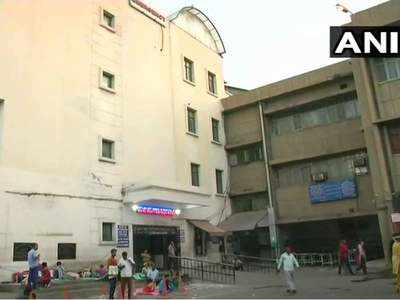 The firing from across the border in Chamliyal post area of Ramgarh sector started around 10.30pm on Tuesday and continued till 4.30am, a police offi al said, requesting anonymity.
一名不愿透露姓名的警方官员称,周二晚上10点30分左右,巴方于兰姆伽地区查姆利亚尔率先开火,一直持续到次日凌晨4点30分。
He said it was not immediately clear whether the BSF personnel were killed last night or in the wee hours today.
他表示目前尚不清楚边防军人是昨天夜里还是今天凌晨牺牲的。
The BSF troops also fired in retaliation, the offi al said.
官员称,印边防军队也实施了反击。
This is the second major ceasefire violation along the IB this month and came despite Director General Military Operations (DGMO) of the two countries agreeing, on May 29, to implement the ceasefire pact of 2003 in "letter and spirit" and a sector commander-level (BSF DIG-Rangers Brigadier) meeting here on June 4 to ensure peace by "holding fire" along the IB.
尽管两国军事行动主管将军已于5月29日同意遵守2003年签订的停火协议,且双方于6月4日举行指挥官级别会谈以确保边境和平,这是本月以来巴基斯坦第二次违反停火协议。
On June 3, two BSF personnel, including an assistant sub-inspector, were killed and 10 persons, mostly civilians, injured in heavy shelling and firing by Pakistan Rangers along the IB in Pragwal, Kanachak and Khour sectors.
6月3日,在Pragwal、Kanachak、Khour地区边界,两名印边防军人,包括一名助理副督察牺牲,另有10人,大多数是平民,在巴基斯坦巡逻兵的猛烈炮轰和射击中受伤。
The latest casualties take the number of those killed in ceasefire violation by Pakistanalong the IB and the Line of Control (LoC) this year to 50, including 24 security personnel.
最新的伤亡数字表明,今年因巴基斯坦违反巴以停火协议而丧生的人数达50人,其中包括24名安全人员。
On May 29, the DGMOs of India and Pakistan agreed to "fully implement" the ceasefire pact of 2003 in "letter and spirit" forthwith to stop border skirmishes in J&K.
5月29日,印度和巴基斯坦军事行动主管将军同意"在字面意义和精神实质上""全面实施"2003年签订的停火协议,立即停止査谟和克什米尔地区的边境冲突。
Last month, thousands of people residing along the IB in Jammu, Kathua and Samba districts had to flee their homes following intense shelling from Pakistan between May 15 and May 23 which left 12 people dead, including two BSF jawans and an infant, and scores of others injured.
5月15日至23日,巴基斯坦猛烈炮击査谟、卡图亚和桑巴地区,造成12人死亡,其中包括两名边防军人和一名婴儿,另有数十人受伤。上个月,当地数千居民因此逃离家园。
After the DGMOs of the two countries spoke to each other, hope rekindled among border resi nts who had started returning to their homes but the latest in dent triggered fresh concerns among them.
两国军事行动主管将军会谈后,边境居民心中燃起重返家园的希望,但最近的事件引发了他们新的担忧。
On June 4, the border-guarding forces of India and Pakistan met at the Octroi post here and held a 15-minute meeting during which both sides decided to "develop confidence" between them.
6月4日,印度和巴基斯坦边防部队在Octroi哨所举行了15分钟的会谈,双方决定"共建互信"。
The Pakistani side assured that they would not initiate any cross-border firing and the BSF reciprocated by saying that it would only retaliate when provoked.
巴基斯坦方面保证不会率先发动任何越境袭击,印度边防部队则回应称,只有受到挑衅时才会进行反击。
印度时报读者的评论:
来源:http://www.santaihu.com/45266.html
Aam Aadmi
3297
Aam Aadmi-4 hours ago-Follow
Indians are moron . They made a mistake by consenting on ceasefire proposed by Pakistan . Never believe either on Pakistan or a snake !
印度人都是笨蛋。同意巴基斯坦提出的停火协议就是一大错误。巴基斯坦与蛇,永远都不能信!
Achou Shamjetshabam
3019
Achou-Imphal-4 hours ago-Follow
I failed to understand the decision of this present Go nment and letting loss of precious lives . Need to adopt some serious new strategy from experts . RIP Jai Hind
真的没法理解现任政府的决定,白白牺牲宝贵的生命。从专家那里咨询对策吧。。。
Rprashar2002
5780
rprashar2002-4 hours ago-Follow
Hit them hard and hit them deep. Enough is enough. Those pigs have called for DGMO meetings twice after we hit them hard. This time no meeting, and make them leave their posts and run.
真是够了。我们一揍他们,他们就要求会谈。。这次不会谈,让他们直接逃命去。
Abhijeet Anand
463
Abhijeet Anand-4 hours ago-Follow
Dear Rajnath Singh I lost fa th in you
亲爱的Rajnath Singh,我对你没信心了
5 RCH Ram
24249
RCH Ram-4 hours ago-Follow
Even though I do not like Congress, I wish INDIRA GANDHI was PM now AT LEAST when Pak attacks us and kills our soldiers. If that SHERNI was alive today, she would have torn apart Pak to pieces. I have ALWAYS LOVED HER FOR HER COURAGE AND PATRIOTISM... She was the BEST GANDHI...
尽管不喜欢国大党,但我希望英迪拉·甘地还是我们的总理,至少在巴基斯坦袭击我们、杀害我们士兵的时候还是。如果今天SHERNI还活着,她会把巴基斯坦人撕成碎片。我非常喜欢她,喜欢她的勇气和爱国心……她是最好的……
Ranjeet Gupte
2617
Ranjeet Gupte-Delhi-4 hours ago-Follow
Very sad that BJP go nment repeatedly falling in Pakistan trap of ceasefire.... They are now committing more stupidity than Congress.....
Pakistan can not be and must not be trusted...
好难过,人民党政府一再掉入巴基斯坦的停火陷阱,现在人民党比国大党还蠢……
巴基斯坦一点都不值得信任……
Bablu Kumar Yadav
258
Bablu-4 hours ago-Follow
Indian leaders are impent. Neither they can take decision nor they allow our soldiers to do so.
印度领导人无能。他们没有勇气下决定也不允许士兵这样做。
Speedbird109 Speedbird
1764
Speedbird-4 hours ago-Follow
56 inch has been a big let down...the worst actually. Am dum him in 2019 for sure.
对莫迪太失望了。。他太差劲了。。。2019年,我肯定不会再把选票投给他了。
M Singh
551
M-City-3 hours ago-Follow
Nobody is going to give us award if we cm that India never provokes first, an enemy is enemy all the times so please kill them whenever we get a chance if possible even during the peace meetings as well!
就算我们说,印度从来没有率先挑衅,也没有人会奖励我们。一日为敌,终生敌人。所以先下手为强。。
10 Jay R
466
Jay-Mumbai-3 hours ago-Follow
please go for all out offensive tactics. Leave no one there
杀光他们,一个不留。。
Humanity Comes First
2668
Humanity comes first-3 hours ago-Follow
Feku before ions now shaking hands with killers of our soldiers.
选举前,莫迪会跟杀害印度士兵的凶手握手言和。。
Mohit Bhagat
195
Mohit-3 hours ago-Follow
We should keep killing them until they literally beg to stop
杀、杀、杀,直到他们求饶为止。
Sarfraz Lakdaw
23
Sarfraz Lakdaw-4 hours ago-Follow
The time they were in opposition they were talking about going to war with Pakistan now they don't even talk in high voices with them shame on our go nment
他们还在野时,他们就大谈特谈要和巴基斯坦开战,现在他们连话都不敢大声说,对我们的政府感到羞耻
15 Dean M
14596
Dean-traveller-4 hours ago-Follow
this Pakistan needs to be wiped out from face of earth. what is the use of holding flag meeting when Pakistan is known to break ceasefire. ?
next time when Pakistan waves white flag bomb the rascals who are calling for truce.
消灭巴基斯坦。巴基斯坦最喜欢破坏停火协议了,开会能有什么用呢??
下一次,巴基斯坦再举白旗的时候,炸死这些。
Sanjeev Goswami
3798
Sanjeev-3 hours ago-Follow
What is Modi and Nirm doing? when will this stop please give free rein to our brave soldiers to not just retaliate but to instigate whenever possible and kill as many pigs as possible
莫迪和尼玛拉在做什么?这什么时候是个头?请让我们勇敢的士兵自行决定,先发制人,而不是等着反击,干掉更多的巴基斯坦人。。。。
Ooh Aah Ouchh
390
Ooh Aah-4 hours ago-Follow
our condolences for the bereaved families... these men have d down their lives in order that we sleep peacefully. RIP brothers..
对遇难者家属表示哀悼。这些人为我们献出了自己的生命。安息吧。。
20 Rajesh Vyas
6320
Rajesh-Rajesh Vyas-2 hours ago-Follow
How long shall we keep losing you men? is anybody in the the GOVERNMENT in DELHI.bothered or is it only po itics for wng ions and ion rallies?
还有没有人管了??印度政府会不会考虑这个?还是说,政治只是为了赢得选举??
Vaibhav Tripathi
246
Vaibhav-2 hours ago-Follow
Narendra modi and his mehbooba should be snt to loc.. Then they will realize the meaning of life
把莫迪他们送到印巴控制线去,他们才会懂得生命的意义。
ONE LINER Challenge
8155
ONE LINER Challenge-2 hours ago-Follow
Sad R.I.P-is there an end to this madness?
伤心。。人民党,什么时候是个头??
Mokkapati Prabhakara Rao
4120
Mokkapati Prabhakara Rao-India-3 hours ago-Follow
How the fasting / re gion fear Pakistan army can kill other humans?. This shows they have no respect for their re gion and mislead the people in the name of re gion.If they can''t follow the re gion, why to preach people ?.
为什么禁食、敬畏宗教的巴基斯坦军队会杀害别人?这表明他们不尊重自己的宗教,还以宗教的名义误导人。如果他们不能遵守教义,为什么要传教呢?
25 Rjrajput1956 Rajput
3695
3 hours ago-Follow
Unless we don't show our rigidity through po itical will, we will keep on sacrificing our soldiers life on border.
除非我们的政治意愿不再僵化了,否则还会有更多的士兵葬身于国界线上。。
Jyoti Ranjan Kar
1823
Jyoti Ranjan Kar-3 hours ago-Follow
enough is enough now. If govt is unable to take up a firm decision , we are ready to go to border.
够了,够了。如果政府不能做出坚定的决定,我们就准备到边境去。
Bullet
4186
Bullet-33 mins ago-Follow
What is this 56 inches man doing....?? He spoke lot of things before getting ed..now he is only interested travelling abroad. why is this govt kee quite ???
莫迪在干什么?当选前,他说了一堆。。。现在,他只对出国旅行感兴趣了。。为什么政府三缄其口??
Jai Hind Jai Hind-4 hours ago-Follow
This gobermint has very good relations with pakistan gobermint. They are like brothers and peace is their ultimate aim.
本届政府和巴基斯坦政府关系很好。好哥们,和平是他们的终极目标。