译文来源:三泰虎 http://www.santaihu.com
原文标题:For atheist China, religion is no longer a poison
原文链接:http://timesofindia.indiatimes.com/world/china/For-atheist-China-religion-is-no-longer-a-poison/articleshow/18175557.cms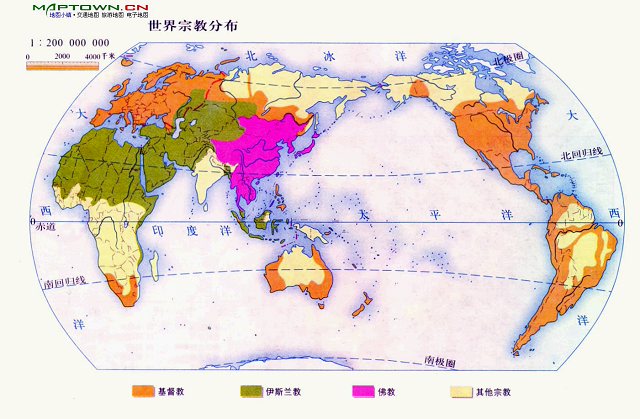 【三泰虎注:原文有删节】

BEIJING: Worried about the rise in people's interest in spiritualism six decades after the early Communists declared it to be evil, China's atheist government is calling for use of religion as a patriotic tool to rejuvenate the nation. It is also persuading religious leaders to condemn self-immolations among Tibetans.

"Among our people, it remains secondary whether they choose to believe or not to believe in religion, or which religion they choose to believe in. The common goal of realizing the great rejuvenation of the Chinese nation is primary," said Yu Zhengsheng, a member of the powerful standing committee of the political bureau of the Communist Party of China.



北京:共产党早期由于担心人们对唯心论感兴趣而宣布宗教是魔鬼,60年后,中国无神论政服呼吁把宗教当做振兴中华的爱国工具,还劝告宗教领袖谴责藏人的自焚。





"人们是否信仰宗教或者信仰何种宗教属于其次,重要的是振兴伟大中华,这是我们的共同目标。"



The CPC is trying to build bridges with religious groups instead of discouraging them. Party leaders are telling religious groups that there are more similarities and few conflicts between socialism and spiritualism.

This is a far cry from the Mao era, when the "great helmsman" had described religion as poison, outdoing Karl Marx, who had called it 'opium of the masses'. During the Cultural Revolution in the 1960s, thousands of Red guards destroyed religious symbols like crucifix, statues of the Buddha and even Classical Chinese texts, putting up posters like 'Destroy the old world; Forge the new world'.



GCD试图搭起与宗教团体的桥梁,而非阻止宗教信仰。领导人告诉各宗教团体,社会主义和唯心论之间更多地是相似点,冲突点较少。





这与毛时代相去甚远。这位"伟大的舵手"将宗教描述为毒药,其程度甚至超过了马克思,马克思说是"人民的鸦片"。1960年代的文革期间,数以千计的红卫兵摧毁各种宗教标志,比如十字架、佛像,甚至烧毁古典书籍,贴出了"摧毁旧世界、打造新世界"等类似海报。




以下是印度网民的评论:




Mr. Bernard Wijeyasingha (Clinton, USA)
If the government of China allows her people to practice their faith Buddhism will emerge as the second largest faith and a global faith too and China will emerge as the world's largest (Mahayana) Buddhist nation.
Agree (5)Disagree (1)Recommend (2)



如果中国政服允许人们践行信仰,那么佛教会成为中国第二大信仰,也会成为全球性的信仰,中国将成为世界上最大的佛教国家。




Manohar AM (Hyderabad) replies to Mr. Bernard Wijeyasingha
Buddhism is the only commodity exported from India to China in the history.
Agree (1)Disagree (0)Recommend (0)




佛教是历史上印度对华出口的唯一"产品"。




Mopsd (Kahis) replies to Mr. Bernard Wijeyasingha
Christianity is the largest growing faith in China as far as i know due to American Chinese.
Agree (3)Disagree (6)Recommend (0)




据我从美国华人那里获知,基督教是中国发展最快的宗教。



James (UK)
Believe in only ONE GOD and stop worshipping human beings and idols.
Agree (6)Disagree (3)Recommend (0)



只信仰一个上帝,别崇拜凡夫俗子和偶像。
sam (Kerala)
China changes. Jesus Christ is the saviour.
Agree (6)Disagree (19)Recommend (2)



中国变了,耶稣基督是救世主。
dalit (india)
Indians killed most of the Buddhists and burnt all the text of Buddha. At least there will be hope in China. We dalits have to live under the oppression of the cunning Brahmin Masters. Most Hindu people dont realize how badly they are being fooled by Brahmin Masters.
Agree (21)Disagree (26)Recommend (7)



印度人屠杀了大多数佛教徒,烧毁了所有的佛经。在中国至少还有得盼头,而我们达利特生活在狡猾的婆罗门主子的压迫中。大多数印度教徒并没意识到自己被婆罗门主子愚弄。



译文来源:三泰虎 http://www.santaihu.com



harsh (portland, or) replies to dalit
Its called survival of the fittest. sitting in front of a computer and blaming brahmins for your patheticness doesn't help your cause. do something about it, or keep living like a loser on reservations
Agree (2)Disagree (0)Recommend (0)




这叫适者生存,坐在电脑前将你的落魄怪罪于婆罗门是无济于事的,做些实际的,要不然就继续靠预留制活得像个失败者。




ABW (SA) replies to dalit
Dear Freind.. there is huge differnce between Indian Buddhisam & Other country Buddhisam. You call yourself Dalit , do you defined your own boundries.for each of reliong in this conuntry , first is nation and second religion.. it's time to wash away ourself from religious thread and work for one religion-Humanity(Good Humanity)..
Agree (3)Disagree (0)Recommend (0)




亲爱的朋友,印度佛教和其他国家的佛教有天壤之别。你说自己是达利特,难道是在为每一种宗教划清界限?国家第一,其次才是宗教,远离宗教话题,为共同的宗教即人道奋斗。



King (Toronto )
Despite severe Chinese restriction, persecution and brutal dictatorship, the Christian population in China has grown to over 10 percent or over 100 million plus (conservative estimate) and is growing at a rapid rate.
Agree (6)Disagree (1)Recommend (4)



尽管受严格限制、存在迫害和受独裁统治,中国的基督徒数量还是增长了10%以上,(保守估计)已经超过了1亿人,而且仍在快速增加。
Rusty Yates (Los Angeles)
We would gladly trade our religion for their growth rate.
Agree (0)Disagree (1)Recommend (0)



我们乐意用我们的宗教换他们的发展。
Ravi (New York)
IT IS DANGEROUS. CHRISTAINS AND ISLAM WILL TAKE ADVANTAGE TO SPREAD ITS DOGMA.
Agree (4)Disagree (2)Recommend (3)



这样危险,基督教和伊斯兰会趁机传播其教义。
Gurpreet Gosal (Ottawa)
God is a delusion that has scarred the humanity for centuries........now its time to eradicate religion and spread peace and egalitarianism.... Even in 21st century people believe in scriptures written in ancient times and follow em'
Agree (5)Disagree (4)Recommend (1)



上帝是骗人的,几个世纪以来给人们造成了伤痕累累......现在该消灭宗教且传播和平与平等的时候了.....即便在21世纪,人们仍然相信和遵循古时候写的经文。




Hnikarr Von Valaskjalf (Asgard) replies to Gurpreet Gosal
In the past resulted, that the USSR and their atheism is sucks, as happens now in China. Best eradicate atheists.
Agree (0)Disagree (1)Recommend (0)




在过去,苏联的无神论搞砸了,正如中国现在这样,所以最好消灭无神论者。



vinod (thailand)
china beware - all is fine till the MUSLIMS arrive. oh I forgot, china beheads those who create trouble. no questions asked and nobody to answer to.
Agree (6)Disagree (3)Recommend (1)



中国要小心,只要穆斯林没来捣蛋,就一切没事。哦,我忘了,谁要是制造麻烦,中国就会直接砍去其头颅,连审讯都省了。
Prouder Than The Proudest Khafir (Hindu Republic Of India)
AS FAR AS YOU KEEP OUT MUSLIMS CHINA WILL BE SAFE.ONCE YOU ALLOW THESE COCKROACHES TO BREED THEN CHINA WILL BECOME HELL JUST LIKE PAKISTAN,INDIA,AFGHANISTAN AND THE LIST GOES ON...
Agree (19)Disagree (10)Recommend (13)



只要阻止穆斯林进入,那么中国就安全无忧;一旦允许这些蟑螂大量繁殖,那么中国就会变成地狱,类似巴基斯坦、印度、阿富汗,这个名单可以一直列下去.....
Abbas Beguwala (Mumbai)
Spirituality is good, religion is evil. China, or for that matter the whold world, is better off without religions. Spirituality, meditation, martial arts, etc. practiced at Buddhist monistaries is good for the body and soul. But keep away from getting sucked into religions, religious dicktats and rituals. You give religion a small foothold, and before you know it, it is be running, or should I say ruining, the society. Religion is a poison, a parasite. Keep away from it.
Agree (15)Disagree (6)Recommend (7)



修身养性是好事,宗教倒是魔鬼。就此而言,中国乃至全世界最好避开宗教。在佛教寺庙里修身养性、冥思、练武术等对身心有益,但要避免被宗教的条条框框束缚住。只要给宗教一个小小的立足点,宗教就能神不知鬼不觉地控制或者应当说摧毁社会。宗教是毒药,是寄生虫,远离宗教吧。
Sam (India)
Religion is one of the biggest fraudulent business on the planet.
Agree (11)Disagree (3)Recommend (5)



宗教是地球上最大的欺诈行业之一。
Manpreet (Mumbai)
EVERYONE WHO GOES THRU BAD TIMES, NEEDS G-O-D TO SHARE THE LOAD..
Agree (7)Disagree (0)Recommend (5)



任何经历困难时期的人都需要上帝来分担压力.....
Brahmos (United States of India)
religion is no problem for china bcoz Muslims are only 1.6%...though only 1.6%, still those 1.6% are creating lots of problem..go and ask Chinese about Uyghur Muslims. what happened in Godhra also happened in Xinjiang province where 156 people were killed.....rock throwing, car burning, ... just like muslims in "Palestine", Iraq, Pakistan, India
Agree (15)Disagree (4)Recommend (3)



宗教在中国还没造成大的问题,因为中国的穆斯林只占1.6%......虽说只占1.6%,可别小看,他们还是制造了很多乱子,去问中国人,了解下维族穆斯林,戈特拉发生的事情也在xj上演,造成了156人死亡.....扔石头啊、烧汽车啊.....类似巴勒斯坦、伊拉克、巴基斯坦和印度等国穆斯林的行径。
Sanjeev Soni (Pune)
Karl Marx, who had called it 'opium of the masses'. Very True, one can't even choose, just your birth decides your religion., And why believe on a book which was written thousands of years ago. For me its not a reliable source.
Agree (10)Disagree (1)Recommend (3)



马克思说宗教是"人民的鸦片",非常正确,人们不能选择宗教,你的出生决定你的宗教,为何要去相信一本千年前写的书呢,我觉得不靠谱。
King (Toronto )
Hindu prays to snake Chinese eat snake, almost everything Hindus pray to is eaten by the Chinese. I am sure Hindus are angry at the Chinese for eating their lovely godlike creatures. Chinese people are well fed, Hindus are mal nourished (according to UN report).
Agree (9)Disagree (24)Recommend (2)



印度教徒尊崇蛇,中国人就吃蛇,几乎印度教徒尊崇啥,中国人就吃啥。我敢肯定,印度教徒对中国人吃其似神的生物会生气。(从联合国报告得知,)中国人吃得很好,印度教徒却营养不良。
chalak ghada (new york city)
as much as i hate religion and its idiotic beliefs, i hate atheism even more.
Agree (3)Disagree (13)Recommend (0)



正如我讨厌宗教及其愚蠢信仰,我讨厌无神论更甚。
Professor Amrish (SA)
I RECOMMEND ORIGINAL RELIGION FOR CHINA. THE VERY FIRST MAN ON EARTH WAS A MUSLIM MAN CALLED ADAM. THEREFORE EVERYONE SHOULD RETURN TO THEIR OWN ROOTS AS SOON AS POSSIBLE FOR A SOLUTION TO WORD PEACE.
Agree (2)Disagree (9)Recommend (2)



我推荐中国选择原始宗教,地球上第一个诞生的人是叫亚当的穆斯林。因此,为了世界和平,大家应当尽快回归根本。
Hindu (Kerala, India)
China must adopt Hinduism the culture and religion still young at 10000 years. China must adopt Hinduism the only living philosophy worshipping God in female form. China must adopt Hinduism which gave birth to other religions like Jainism, Budhism, Sikhism without any conflits. China must adopt Hinduism the only religion without any missionaries but still growing.
Agree (9)Disagree (9)Recommend (8)



中国务必接受印度教,因为:





1、已经10000年了,印度教文化和宗教本身仍然年轻有活力;





2、现存的唯一崇拜女神的宗教;





3、在不造成冲突的情况下,由此产生了犹太教、佛教、锡克教等其他宗教;





4、唯一没有传教士却仍然在发展的宗教。
Making Love (everywhere)
Chinese must reliase islam is not a religion. the religion to choose from are Hinduism ,bhudhists, Christian , jews,zorastrism , Jains , sikhs, tao , shinto , Tengrism ..
Agree (9)Disagree (8)Recommend (2)



中国人务必认识到伊斯兰不是一种宗教,该从中选择的宗教是印度教、佛教、基督教、犹太教、锡克教、道教、(日本的)神道教......
Upasana Rajput (Ahmedabad, India)
Human without religion is like body without soul!! It should be sooo positive to motivate you for doing good deeds and stop you on even thinking about bed deeds!!!
Agree (3)Disagree (7)Recommend (2)



人无信仰就像躯体无灵魂!信仰会激励你做好事,阻止你哪怕是做坏事的念头!
pankaj (jaipur)
the religions are becoming the curse to the whole world,,,,,,,,,,,,,,,,,,,,religion is acting like a gang to the society,,,,,,,,,,,the athiest govt of china is responsible for moving ahead its nation ,,,,,,,,,,,,which i unlike in india,,,,,,,,,,,,,,,/////
Agree (11)Disagree (5)Recommend (1)



宗教冲突成为了全世界的祸根......宗教就像是社会的帮派.....和印度不一样,中国的无神论政服担起了推动国家前进的责任.......
Wilde (The Pacific)
I have a friend who practises Falun Gong (Dharma Wheel Practise), a year later he told me the Dharma Wheel is rotating in his belly. Eventually, he cut his belly open in order to retrieve the Falun while nobody was home. Sadly, no wheel is inside, he dies. No one should be deceived by this evil cult. If the West supports this, I urge this news reporter to ditch Jesus and worship Falun right now. I won't cry a tear.
Agree (0)Disagree (4)Recommend (0)



我有个朋友练习法轮功,一年后,他告诉我其肚子有个佛法之轮在转。最终,为了拿出法轮,他趁家人不在时切开肚子,遗憾地是里面没有轮子,结果他死了。大家不应当被邪教所欺骗。如果西方支持的话,我督促记者放弃耶稣转而崇拜法轮。
alert (Indi chini bhai bhai)
China can allow all other than izlaem. Else the most developing china will be turned into riots and murders .
Agree (5)Disagree (1)Recommend (1)



除了伊斯兰,其他都可以放行,否则发展速度最快的中国就会到处是暴乱和谋杀。
Abhay (Bangalore)
People say religion is the problem. But I couldn't understand also Countries with 60 % atheist population like North Korea and South Korea are rivals like India and Pakistan... Clashes and rivalry is there in human mind from the time of evolution. Not even country with a single religion is deprived of clashes.
Agree (2)Disagree (2)Recommend (0)



人们说宗教是祸根,但我就不理解了,无神论者占人口60%的朝鲜和韩国怎么也会像印度和巴基斯坦那样是敌手.....从进化伊始,冲突和对立的思维就存在人类的脑中,甚至单一宗教国家也不能免于冲突。
Dwivedi (bsp)
Religion is purely a personal matter, whether you believe or not.The state and the religion should never interfere each other.
Agree (4)Disagree (0)Recommend (0)



不管信不信,宗教信仰纯粹是个人事务。国家政务和宗教事务不应当彼此互相干涉。
bsen99 (Durgapur)
To believe in God is good but to become orthodox in religion is bad..this is the eternal truth...God is our creator and religion is a collection of some rules made by humans in the name of god which may or maynot be correct...
Agree (12)Disagree (1)Recommend (2)



信仰上帝是好事,但太过恪守教义就不好了,这是永恒的真理。上帝是我们的创造者,宗教是人类以上帝名义制定的一些条规,这些条规可能是对的,也可能不对.....



译文来源:三泰虎 http://www.santaihu.com

LUTTU India (Bharatavarsha)
THEY ARE DESTINED OF SAME FATE AS RUSSIA
Agree (2)Disagree (1)Recommend (0)



他们的命运注定和苏联一样。
RAKESH SHARDA (Panchkula)
Religions based on blind faith have done more harm to the societies than atheism .
Agree (6)Disagree (1)Recommend (2)



对宗教的盲目信仰给社会带来的伤害大于无神论带来的伤害。
Meghraj Khedkar (mubmai)
nothing to say on this, chines are now very diplomatic on this issues
Agree (0)Disagree (1)Recommend (0)



没什么好说的,中国人处理宗教问题已经非常老练。
pedopopat (USA)
Buddhist have no concept of gods, so its ok to allow it but never allow Pisslam
Agree (7)Disagree (1)Recommend (1)



佛教没有上帝的概念,所以可以允许人们去信仰,但绝不能允许人们信仰伊斯兰。
ashish (pune)
in india, religion is used for politics......people always vote to their religion candidate.........and results are what we face everyday.....
Agree (2)Disagree (1)Recommend (1)



宗教在印度被服务于政治,人们总是投票给所属宗教的候选人,结果就是大家所看到的.....
jaysai1819 (Mumbai)
I believe in GOD.....and i respect people who believe in GOD, but, i don't believe in killing in the name of GOD in any which way by anyone....even suicide in the name of GOD is unacceptable
Agree (4)Disagree (1)Recommend (2)



我信仰上帝,也尊重信仰上帝的人,但我不主张任何人以上帝名义来搞屠杀,甚至以上帝名义来自杀也是不可接受的。
r n rao (u s a)
Communism it self is a religion. It has all the qualities of religion.
Agree (5)Disagree (1)Recommend (1)



共产主义本身也是宗教,拥有宗教的所有特性。
印度人看中国人的宗教信仰。三泰虎1月25日译文,据印度时报报道,共产党早期由于担心人们对唯心论感兴趣而宣布宗教是恶魔,60年后,中国无神论政服呼吁把宗教当做振兴中华的爱国工具。共产党试图搭起与各宗教团体的桥梁,而非阻止宗教信仰。这与毛时代相去甚远。毛将宗教描述为毒药,其程度甚至超过了马克思,马克思说是"人民的鸦片"。1960年代的文革期间,数以千计的红卫兵摧毁各种宗教标志,比如十字架、佛像,甚至烧毁古典书籍,贴出了"摧毁旧世界、打造新世界"等类似海报。