原文标题:Property tax sparks off divorces in China
原文链接:http://timesofindia.indiatimes.com/world/china/Property-tax-sparks-off-divorces-in-China/articleshow/18841745.cms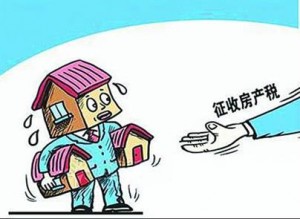 BEIJING: A hefty tax on sale of property in China has triggered a slew of divorces. Increasingly, Chinese couples are rushing to marriage registrars, seeking divorces to avoid the new restrictions about a family holding more than one residential property.

Marriage registrars in Shanghai and towns in surrounding areas saw a sudden jump of applicants seeking divorces after a new tax law was introduced last Friday. "We have never seen so many couples seeking a divorce in a single day, and by 2pm the number had already surpassed the previous high of 42 couples," the Shanghai Daily quoted an official of the registration centre in Zhabei District of the city as saying.



北京:中国对售房征收高额税收引发离婚潮。为了规避针对拥有一套以上住房的家庭的新限制,越来越多地中国夫妇匆忙找婚姻登记员办离婚手续。





一项新的税收法律在3月1日推出后,上海及其附近城镇的婚姻登记员目睹了申请离婚人数的突然飙升。"我们从来没有见过如此多夫妇在一天内申请离婚,截止下午2点,申请离婚的夫妇已经超过之前最高的42对。"《上海日报》援引闸北区登记中心一官员的话称。



New rules stipulate that an individual or family holding more than one house will pay 20% tax on sale of property. Many couples are seeking divorces so that each spouse has one property each and escape the higher tax. Real estate agents organizing sale deals are also encouraging the trend, sources said.

This is the second wave of divorce seeking by Chinese couples, which was first sparked off several months back after banks refused to lend to families trying to buy a second home. Divorced couples then made separate applications for loans as individuals.

The government has not yet reacted to the new trend sparked by what observers regard as a loophole in the new law that allows couples with two properties to sell them in two different names.



新法规规定持有一套房子以上的个人或家庭在售房时将支付20%的个税。许多夫妇寻求离婚,这样每人各拥有一套房子,以规避高额税收。消息人士称,经营房屋销售的房产中介也在鼓励这一趋势。





这是中国夫妇发起的第二次离婚潮,此前数月,银行拒绝向购买第二套房的家庭发放贷款曾引发第一次离婚潮。当时离婚的夫妇以个人名义分别申请贷款。





政服尚未对这一新趋势做出反应,观察家将其视为新法律中的一个漏洞,即允许拥有两套房产的夫妇以不同的名字出售。




以下是印度网民的评论:




Rajender (BAND WAGON)
Very bad, getting divorced for financial gains.
Agree (3)Disagree (10)Recommend (0)



非常糟糕,为了经济利益而离婚。
KSRao (Bhadripalle, Kadapa Dt, AP/Bangalore/NJ)
Years ago, in Andhra, some people went for divorces as the government introduced ceiling on the size of the land holding! People will find ingenious ways to circumvent the law.
Agree (6)Disagree (0)Recommend (2)



数年前,安德拉邦有些人因为政服为所持土地面积设上限而离婚!人们会找到规避法律的方法的。
cksmohan (Mysore)
Then a new law may be enacted imposing hefty tax on Divorcees!
Agree (9)Disagree (1)Recommend (5)



对离婚施加重税的新法律可能会颁布!




ruchit (San Francisco) replies to cksmohan
Then people will stop getting married !!
Agree (3)Disagree (0)Recommend (1)




那人们会拒绝结婚的!




Sayan (Toronto) replies to ruchit
Then give a little tax benefit to married couple ;-)




那就给结婚的人一点税收优惠 ;-)



Mr. Bernard Wijeyasingha (Clinton, USA)
So due to this tax single family households for those couples who own more than one house will increase. Strange China is going the way of the US where single family households is massive leading to difficulties of raising a child and destroying family values. Question is why does China need such a tax as the government is quite solvent.
Agree (0)Disagree (3)Recommend (0)



拥有一套房以上的夫妇为了这个税而离婚,单身家庭会因此增多。奇怪地是,中国在走美国的路,单身家庭大规模出现,导致孩子抚养出现困难,家庭观被摧毁。问题是:中国那么有钱,怎么会需要这个税。
Abdul Bareque (Bongaigaon, Assam)
Modernity is making people behave strangely. I fail to guess what the Chinese people inherited from Chinese civilization.
Agree (3)Disagree (1)Recommend (0)



现代事物让人们行为变得古怪,恕我猜不到中国人到底从中华文明继承了什么。





译文来源:三泰虎 http://www.santaihu.com
Pallavi (Port Louis)
Strange are the ways of the communist nation. And stranger are the vagaries of the people who dance to these weird laws
Agree (3)Disagree (3)Recommend (0)



共产国家的行为方式是奇怪的,更奇怪地是人们随着这些怪异法律而做出的异常行为。
Pradyumna (Mumbai)
20% tax on sale of property is not very big. In India we too pay same tax on capital gains. Chinese people ( 83% of population are Han Chinese) were nation loving people when second meal of the day was scares. But now increase in wealth and prosperity , they have become selfish and do not want to pay taxes. In India too the so called middle class has become very consumption centric and are not bothered about who is ruling them? After the prosperity brought by good boom in all over the world (not because of congress )' they foolish voted congress back in 2009 and paying price for that. Middle class is the most selfish class in India and I am ashamed of it. Hope they will realise their mistake and vote for BJP in 2014.
Agree (18)Disagree (14)Recommend (10)

20%的房产税并非特别高。我们印度人也对资本收益征收相同的税。中国人(83%是汉人)在一天吃不上两顿饭时是爱国的,现在财富增加了却不想纳税,反倒自私起来了。印度的所谓中产阶级也变得以消费为中心,并不在乎谁统治。遍及世界的繁荣带来了印度的繁荣(并非是国大党的功劳),他们在2009年愚蠢地通过选票让国大党回归,并为此付出了代价。中产阶级是印度最自私的群体,我为之感到羞耻。希望他们能认识到错误,并在2014年把票投给印度人民党。


Singham ({Singham}) replies to Pradyumna
Everybody is selfish my freind. What makes you think BJP will change things. They are still fighting among themselves for the PM seat.
Agree (3)Disagree (0)Recommend (1)




我的朋友,人人都是自私的。是什么让你认为人民党能带来改变。他们仍然为了总理职位而内部在争斗。



Krishna Ramalingam (Bangalore)
Typically Chinese. Policy making and implementation is excellent but at what cost is always overlooked
Agree (2)Disagree (2)Recommend (0)



典型的中国人。政策的制定和实施是极好的,但代价是什么总是被忽视。
FR Porki Liar (Pakistan)
This is nothing new in China, most apartment are empty, Many years ago, you buy apartment u get ......with it. so its obvious they hold more than one apartment..........
Agree (2)Disagree (0)Recommend (0)



这在中国不是啥新鲜事,大多数公寓是空的。许多年前买的公寓,到现在明显手上的房子超过一套......
jainanand2008 (DELHI)
not a good tactise to avoid tax .
Agree (1)Disagree (1)Recommend (0)



并非是避税的好策略。
man (Mumbai)
India also needs similar law. This is one way to lower property prices in India. Rich people as investors just keep on buying as they expect prices to up. May be 2 houses max shld be rule per couple. Also there shld be tax on unoccupied property if not rented out.
Agree (6)Disagree (3)Recommend (6)



印度也需要类似法律,这是降低印度房价的一个方法。富人投资者期望房价上升,一直买进房子。也许应该规定一对夫妇最多两套房。此外,还要对未租出去的空房征税。




a (Mumbai) replies to man
It will not decrease but increase the prices because all seller will increase the taxable price into selling price. This everyone has seen regarding service tax and vat which is finally going from the pocket of buyer.The tax amount will finally went from the pocket of buyer...
Agree (1)Disagree (0)Recommend (1)




这不会降低房价,反而会提高房价,买房者会把税收转移到房价上。大家也在服务税上看到了,税收最终会出自买家的口袋。



AK K (del)
Despit eof these Chinese smart panst seeking divorce to evade sale tax, the move by Chinese Govt is commendable.... indian Govt should take some cue from them. In Indian cities, where 90% people donot have home of their own, multiple homes/apartments are held by so called investors or rich.... The prices are soaring high and the houses become beyond reach to end users.... If there is a limit or high sale tax, end users looking for own home will benefit and the housing will become affordable and within reach.
Agree (4)Disagree (10)Recommend (3)



先不提中国人为了避税而离婚,中国政服的此举是值得赞美的.....印度政服应该从中得到些启示。印度城市里90%的人没有自己的房子,所谓的投资者或富人手握多套房.....房价飙升,终端使用者买不起.....如果能设限或者征税高额税收,那么寻找房子的用户就能受惠,人们就会买得起房子。




Aj (mum) replies to AK K
Dear AK K..why should people who can afford more than 1 house pay un-necessary tax in India or anywhere in the world? If u r poor & cant afford to buy a house...its ur problem. Please work towards improving ur fiscal status. Plan ahead & save on what u earn. I fail to understand why people like you expect the Indian govt to bail you out of every situation just bcoz u r not capable of doing things on ur own. Property prices are soaring bocz of demand-supply chain. So either u pull up ur socks & start saving for ur dream home or simply stop cribbing. Remember...even god helps those who help themselves....Rgds...Aj
Agree (9)Disagree (2)Recommend (3)




亲爱的AK,为什么买得起一套房子以上的印度人或者其他国家的人要支付不必要的税收?如果你穷,买不起房子,那是你的问题。请努力改善自身财政状况。未雨绸缪,省下一些收入。我无法理解为何你这样的人仅仅因为没有能力,而希望印度政服帮助你脱离每一个困境。房价之所以飙升,那是因为供求关系使然。所以要么加把劲,为了梦想中的房子而开始省钱,要么停止(剽窃?)。记住:上帝也是帮助那些自助者.....



Jagdish (Mumbai)
Couples are not doing anything wrong, marriage are not holding them together, its love between them holding together, so if by divorce they saves tax, batter get divorce and continue to live together.
Agree (4)Disagree (0)Recommend (1)



这些夫妇没有做错,并非婚姻让其走在一起,而是爱让其走在一起,所以如果离婚能省交税收,那么离婚并继续生活在一起还更好。
Ivo Oscar Faleiro (Goa)
LOL ... novel way of avoiding tax! Hope it reduces population too!!!
Agree (2)Disagree (2)Recommend (0)



LOL.....避税的新奇方法!希望这也能减少人口!
S C Ganguly (Allahabad)
Wonderful Law and more wonderful way to avoid Tax.Why frame such a law? Pros and cons,probable repercussions must be analysed critically before a law is enforced otherwise such things will happen.



不可思议的法律,更不可思议的避税方法。为什么要制定这样的法律?法律在实施前,赞成与反对、可能出现的影响都必须先仔细分析,否则就会发生这样的事情。
Baby Mohan (Bangalore)
Is it that easy to get divore in China? I believe mentally they don't divorce, the couples will continue loving each other. Today stay at his place and tomorrow at hers. They can live happily ever after living in two houses.



在中国离婚有那么容易吗?我相信他们内心上并不想离婚,这些夫妇会继续彼此相爱,今天住在他房子,明天住在她房子。他们可以在两套房子里快乐生活。
OneWhoKicksMonkeys (India)
Anyhow these Chinks are simians.
Agree (1)Disagree (3)Recommend (1)



不管怎样,这些中国佬是猴子。
vishwanath (bangalore)
If New rules stipulate that an individual holding more than one house or as a family holding more than TWO houses will pay 20% tax on sale of property.. wouldn't this fix this loophole ?
Agree (4)Disagree (0)Recommend (2)



如果新法规规定个人拥有一套房以上或者家庭拥有两套房以上的必须支付20%的房产出售税,那么是否能解决这个漏洞?




nirjhar pal (kolkata) replies to vishwanath
if they are divorced how are they a family..?




既然离婚了,怎么会是一个家庭?




Vishwa replies to nirjhar pal
They are divorcing because the Govt has set the limit as 1 house per family, if they increase it to 2 houses per family, they won't divorce




他们之所以离婚,是因为政服规定每个家庭只能有一套房子,如果提高到每个家庭两套房子,那么他们就不会离婚了。



san12san (ldh)
Yes these days the Property has become more important than family!



目前,房子变得比家庭更重要了!
onlythetruth8015 (India)
India should start 100% service Tax on Conversion to Islam, The funds will be used for Anti-Terrorists Activity...One stone two birds!!!
Agree (8)Disagree (0)Recommend (4)



印度应该开始对皈依伊斯兰的人征收100%的服务税,这些资金可被用于反恐活动......真是一石二鸟!
newzfan (Indore)
Ha Ha Ha.....every rule has a loophole.



哈哈....每个规定都有漏洞。
chinnee497 (Hyderabad)
When property tax laws are prompting couples to take divorce, the law needs to be modified, lest progeny will dwindle.



如果房产税促使夫妇离婚,那么这个法律就必须修改,以免后代逐渐减少。





译文来源:三泰虎 http://www.santaihu.com
RajivKumar (Mumbai)
I hope Indian GOVT is following it :P



希望印度政服能效仿 :P
san (india)
We need such rules in india to avoid greedy people buying more than one house in the name of investment and denying the basic necessity of shelter to genuine buyers.
Agree (10)Disagree (2)Recommend (4)



印度也需要这样的法律,以避免贪婪的人以投资的名义购买一套以上房子,结果抹杀了真正购房者寻求安身之所的基本需求。
mano (del)
Saving some money is better than saving a marriage, A chinese way of fulfilling lifetime commitment!
Agree (9)Disagree (0)Recommend (2)



省钱要胜于保住婚姻,这是中国人实现一辈子承诺的方法!
sanjay (del)
govt says we are clever.... people says not more then us....
Agree (7)Disagree (0)Recommend (1)



政服说我最聪明.....人们说没有俺聪明......
srikant pv (Hyd)
astonishing to see for the sake of buying property couples are keeping their marriage life at stake.
Agree (10)Disagree (1)Recommend (1)



令人吃惊地看到,就为了买房,夫妇将婚姻做赌注。
Dinesh Kumar (Bangalore)
Every law has loopholes ! ... India also in need of such laws! .. people have been hoarding land and buildings and speculation has taken the real state to moon ! ...
Agree (8)Disagree (3)Recommend (2)



每一部法律都有漏洞!印度也需要这样的法律!人们囤地买楼,投机让房价飙到月球上去了!
loboprem (Bangalore)
Now Chinese Govt is in a fix...they will now create a new LAW where they would tax 40% for a divorce.
Agree (3)Disagree (0)Recommend (2)



中国政服现在陷入困境了......现在得制定新法律,对离婚的人征收40%的离婚税。
Sanjeev Kumar (Navi Mumbai)
Foolish rules...



愚蠢的规定.....
Alok Gupta (Al Khobar, Ash Sharqiyah)
By making such rules, china government want family to spend more than to save to boost their economy.
Agree (2)Disagree (0)Recommend (0)



通过制定这样的法规,中国政服希望每个家庭多花少存,以促进经济。
citizen (India)
By indirectly promoting divorces by its policies , govt is destroying the institution of family structure



这个政策间接促使了离婚,政服是在摧毁家庭制度。
Vikas Shukla (Ahmedabad)
Wow!!! Looks like chinese will do anything for money. Eventhough they have a tradition of their own, but still they keep money over everything else. India is lot better in tradition than any other part of the world. Atleast here couples live together till death. Proud with this Indian tradition. No matter how corrupt India is, still proud to be an Indian.
Agree (7)Disagree (8)Recommend (1)



Wow!看来中国人为了钱什么都做。即便有自身传统,他们仍然将钱置于一切之上。印度在保持传统方面比世界任何地方要好,印度夫妇至少会白头到老,我为印度的这个传统感到自豪。不管印度有多么腐败,我仍为作为一名印度人而倍感自豪。
Muntasir (Bangalore)
Like China's item ..there is no guarantee of RELATIONSHIP..
Agree (3)Disagree (2)Recommend (0)



就像中国货一样,人们的(婚姻)关系也没有保证。
nikhil mathur (delhi)
marrying again india is more costly than tax amount it wont work in india.
Agree (4)Disagree (0)Recommend (0)



印度的再婚成本要高于房产税,所以在印度不会起作用。
Ramaguru Prasad (Chennai)
We Asians are not law abiding and can't understand the law in it's spirit. We always find a shortcut to break the law. Chinese are no different.
Agree (2)Disagree (3)Recommend (0)



我们亚洲人不遵守法律,无法理解法律的精神。我们总是寻找捷径来破坏法律,中国人也不例外。
Angry Arjun (INDIA)
Marraige- made in china
Agree (1)Disagree (3)Recommend (0)



"中国产"的婚姻。




jai (chennai) replies to Angry Arjun
No, it is divorces made in CHINA
Agree (0)Disagree (4)Recommend (0)




不对,这是"中国产"的离婚。



Rohit KB (Dammam, Saudi Arabia)
i feel pity for the people :(



我很同情这些人 :(
三泰虎3月8日译文,印度人看中国房产税引发离婚潮。据《印度时报》报道,中国对售房征收高额税收引发离婚潮。一项新的税收法律在3月1日推出后,上海及其附近城镇的婚姻登记员目睹了申请离婚人数的突然飙升。新法规规定持有一套房子以上的个人或家庭在售房时将支付20%的个税。许多夫妇寻求离婚,这样每人各拥有一套房子,以规避高额税收。这是中国夫妇发起的第二次离婚潮,此前数月,银行拒绝向购买第二套房的家庭发放贷款曾引发第一次离婚潮。政服尚未对这一新趋势做出反应。