版权所有:http://www.santaihu.com
原文标题:PM conveys concerns over trade imbalance with China to Wen Jiabao
原文链接:http://timesofindia.indiatimes.com/business/india-business/PM-conveys-concerns-over-trade-imbalance-with-China-to-Wen-Jiabao/articleshow/17279882.cms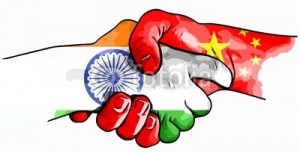 PHNOM PENH: Prime Minister Manmohan Singh on Monday invited Chinese investments in the infrastructure sector while conveying India's concerns over trade imbalance to his counterpart Wen Jiabao, who said this could be addressed "gradually".

India and China will be holding the second Strategic Economic Dialogue (SED) in Delhi later this month with an aim of enhancing business engagement between the two of the fastest growing economies, significantly at a time when the western world is facing crisis.

After the SED, a date will be decided for the next round of talks between Special Representatives of the two countries on boundary and other issues, to be held in China shortly.

At the 40-minute meeting here on the sidelines of ASEAN Summit, the two leaders discussed a wide range of subjects including economic cooperation, boundary issue, defence, maritime security, besides international matters.



金边:19日,曼莫汉·辛格总理邀请中国人投资印度基础设施领域,同时向中方传达印方对贸易不平衡的关切。中方回复称会"逐渐"解决这个问题。





本月末,正当西方世界面临经济危机时,中国和印度将在德里举行第二轮战略经济对话(SED),旨在促进两个发展速度最快经济体的商业交流。





此后,两国的特别代表不久将择日在中国举行下一轮有关边界以及其他问题的谈判。





两国领导人在东盟峰会期间举行的40分钟会谈中,讨论了广泛议题,除了国际事务之外,还谈了经济合作、边界问题、防务、海洋安全。



Both the leaders agreed that there is enough space for both India and China to develop while expanding cooperation between them side by side. Wen said this was the guiding principle of his country's approach towards India.

"The economic engagement was given a great deal of importance by the Prime Minister in his remarks," foreign secretary Ranjan Mathai told journalists while briefing on the "fruitful and detailed" meeting, the 15th between the two leaders during the last eight years.

Singh emphasised that he was committed to working for realisation of "full potential" of economic cooperation between the two countries, Mathai said.

Singh referred to Indian exports and "emphasised the need for greater market access for Indian exports particularly in areas of Services, IT and Pharma", Mathai said.

"The Prime Minister also welcomed Chinese investment in infrastructure sector which he said would help create employment and help bridging trade deficit between the two countries," he said.

Wen responded by saying he was, "looking forward to gradual balancing of trade and they (China) were cognizant of India's particular interest in these areas.



两国领导人一致同意扩大合作的同时,中印有足够的发展空间。温称,这是中国对待印度的指导原则。





这是两位领导人过去8年里的第15次会谈,外交部长马塔伊简要介绍了这次"卓有成效和详细"的会谈,同时接受记者的采访。他称:"总理在谈话中对中印经济交往赋予了极大的重要性。"





辛格强调,他将致力于充分挖掘中印经济合作的潜能。





辛格提及了印度出口,强调了扩大印度出口商品的市场准入的必要性,特别是在服务业、IT业和制药领域。





辛格总理还欢迎中国人投资印度基础设施领域,此举有助创造就业和弥补两国间的贸易赤字。





温回复称,他期待逐渐平衡贸易,中方察觉到了印方对这些领域特别感兴趣。




以下是印度网友的评论:




Mahesh Ved (Mumbai)
Trade should be Mutually Beneficial.



贸易应该是互惠互利的。
Km7000 (Hyderabad)
MMS your words were deaf people...they want concessions n more concessions..then only they will invest...



辛格总理,你不注意听才会这样说...他们想要更多的优惠,然后才会过来投资....
Rajesh (Mumbai)
PM don't Cry! PM you are outdated! Your Industrialist & Trader Friends want it that way! They find it profitable to from China undervalued than to manufacture in India with our outdated Industrial, Lab our and tax policies.



总理别哭!你想法过时了!印度工业家和贸易商能从估价过低的中国货获利,而印度工业实验区落后,税收政策过时,他们不愿在印度生产。
Bangalorewala (Bangalore)
An area not so far touched by other PMs.Must admit that the PM has fore sight and a clear vision as far as economy is the issue.
Agree (5)Disagree (1)Recommend (0)



以前的总理均没有触及该领域。就经济问题而言,必须承认总理深谋远虑,有清晰的愿景。
Derrick Dias (Goa)
Does the PM expect to sell the Chinese goods back to China with the "made in India stamp "
Agree (1)Disagree (2)Recommend (0)



总理是否希望贴有"印度造"标签的中国货回销中国?
Vijay Khilery (Ambala, India)
If situation of corruption ends (reduces drastically) in India, then we will be able to manufacture quality goods at lower prices and will automatically be able to compete China. Then there will be balance in trade automatically.
Agree (2)Disagree (3)Recommend (0)



如果印度杜绝腐败(或者腐败急剧减少),那么我们可以生产出优质低价的产品,自然就会有能力与中国竞争,贸易平衡就会随之出现。
Marco Hsiao (Asia)
India should reinforce infrastructure and trade capability. China would be the largest importer on the earth after about 2018. Highway and high speed rail both should be constructed to link India and China for more trade, investment and culture interflowing.
Agree (4)Disagree (1)Recommend (4)



印度应该加强基础设施建设和提高贸易竞争能力。2018年后,中国会成为世界最大的进口国。有必要修建连接中国与印度的公路和高铁,从而促进两国间的贸易、投资和文化交流。
Prof.A.Prabaharan (Public Action)
Mr.P.M we must put efforts to correct the trade imbalance. Complaining to the Chinese P.M is not the solution
Agree (7)Disagree (0)Recommend (1)



总理先生,我们必须努力平衡贸易,向中国总理抱怨不是个解决办法。
CDRNET1965 (Chennai)
Dear PM, How can we expect to compensate this imbalance when Chinese are on a selling spree in India and we Indians are unable to sell anything in China!
Agree (2)Disagree (1)Recommend (1)



亲爱的总理,中国货在印度大卖,而印度人没有能力在中国推销任何产品,我们能对弥补贸易不平衡抱什么期望!
ramesh chandra gupta (noida)
Trade imbalance against China can never be rectified as China imports raw materials from India and exports finished good to India. Indian products are never competitive in prices and hence India has to live with this imbalance.
Agree (2)Disagree (0)Recommend (0)



中国从印度进口原料,向印度出口制成品,因此中印贸易永远无法取得平衡。印度产品在价格上不具竞争力,印度只好接受贸易不平衡。





译文来源:三泰虎 http://www.santaihu.com
Sher Singh (Indore)
Mr. MMS.. The trade imbalance is much bigger than on paper because of the rampant corruption by customs at the ports which results in grossly undervalued imports from china. THAT is hurting Indian Industry in a huge way.
Agree (5)Disagree (1)Recommend (3)



辛格先生,港口海关腐败猖獗,导致估价过低的中国货大量进入印度,所以贸易不平衡要比账面上大得多。这很大程度上伤害了印度工业。
SCL Premi (India)
MMS is not bothered about the BORDER imbalance!
Agree (2)Disagree (0)Recommend (1)



辛格总理对"边界不平衡"不在意!
colranbir lamba (PTA)

TRADE IMBALANCE NOT GOOD FOR ANY ONE
Agree (1)Disagree (0)Recommend (0)



贸易不平衡对谁都没有好处。
India is beling exploited (Karachi )
Every country in the World want to make business with India - but in reality they are exploiting India. The Indian government is in a deep slumber. REMEMBER: THE WESTERN COUNTRIES ARE IN FACT CRUSADER NATION. Thus exploiting and killing is a part of their genetic DNA.
Agree (3)Disagree (1)Recommend (0)



世界各国都想与印度做生意,实际上是在剥削印度。印度政服陷入沉睡当中。记住:西方国家本质上是十字军国家。因此,剥削和屠戮是其基因的一部分。
Ramesh Sargam (Bangalore, India)
Just keep 'conveying Sonia's interests'. That is all. No concrete action as a PM "on his own". Very sad.



辛格老是传达"索尼娅的兴趣所在"。他作为总理却没有自己的具体行动。非常伤心。
furr (India)
Just keep conveying concerns .... Don't do anything..!!!
Agree (7)Disagree (0)Recommend (4)



辛格老是传达关切,但什么也不做!!!




rampresingi (Chennai) replies to furr
Have to be more concerned about corruption in our country
Agree (3)Disagree (0)Recommend (3)




要多关注国内的腐败。



Thomas (Jhansi)
nowdays stationary, medical, toys, instruments, electronics etc everything coming from china. big companies like ITC, godrej, onida, videocon etc etc. buying from china and selling under their brand name. only clothes & food industry remains in india hence PM has to see that India becomes a manufacturing hub
Agree (7)Disagree (1)Recommend (1)



如今,学习用具、医疗设备、仪器、电子产品等一切从中国进口。ITC、godrej、onida、videocon等大公司从中国采购产品,然后贴自己的品牌销售。印度只守住服装和食品产业。因此,辛格总理必须设法让印度成为制造业中心。
Ahmed (Bangalore)
only showing concern will not serve the purpose... make a clear economic policy and set up some manufacturing unit like china has,,, we are importing almost each and every electronic item from china... and the imbalance is widen everyday.... we must support and set up our own manufacturing unit//// our country produce large number of Engineering graduate every year,, but we are not able to utilize them fully... this is a disaster for us....
Agree (3)Disagree (2)Recommend (2)



仅仅表达关切起不了作用,必须制定明确的经济政策,建立类似中国的制造业中心。市场上几乎每一件电子产品都进口自中国,贸易不平衡一天天在扩大。印度建立自己的制造业中心势在必行。国家每年培养大量的工程师,却没有得到充分利用,这无异于一场灾难....
SCL Premi (India)
MMS, first make the Indian manufacturing sector competitive and in quality as well as the price! They will come running to buy from us!
Agree (3)Disagree (0)Recommend (1)



辛格总理,先让印度制造业在质量和价格上具备竞争力!他们到时会过来买我们的产品!




umesh (delhi) replies to SCL Premi
MR SCL, U seem one of the large number of corrupt importers who import goods at the grossly undervalued goods & send the payments through hawala. indian industry is no less competitive than china but we are not given the level playing field. indian manufacturers have to face innumerable corrupt govt. departments every day whereas chinese govt. treats manufacturers as their partners in progress. we have to pay full excise duties,sales tax, service tax etc. whereas u importers pay only a fraction of custom duty because imported goods from china are grossly underinvoiced. just try to get a invoice of goods at full value from any importer
Agree (1)Disagree (2)Recommend (1)




SCL先生,你似乎就是众多腐败进口商中的一位,你们从中国大量进口估价过低的产品,通过哈瓦拉支付货款。印度工业的竞争力不输中国,只是没有发挥的空间。印度制造商每天不得不面对无数腐败官员,而中国政服把制造商当做一同发展的伙伴。我们必须全额支付消费税、营业税、服务税等税收,而你们只支付一小部分关税。



Ramji (Varanasi)
If you are unable to hear concerns of your countrymen, how on earth a supplier of goods will hear your concerns!!! Mr PM without any disrespect to you, running a country requires much more than knowing about money matters but you have also failed in this area. No wonder the world feels that India is run from outside through corrupt system and greedy industrialists.
Agree (4)Disagree (2)Recommend (2)



如果你不听取国人的关切,供应商又怎么会听取你的关切!总理先生,无意冒犯你,管理国家远不止要熟悉钱财问题,但就是在这方面你也失败了。难怪全世界认为,腐败的体制和贪婪的工业家导致印度被外部操控。
Sanjay (India)
Oh my goodness. This economist primeminister of ours has forgotten the first principle of economics: trade imbalances are caused when one party can produce goods and services at a cheaper price than the other and they cannot be legislated away. The Chinese leader must have laughed at MMS's comment (not that it matters, people any way laugh at him for being a chamcha). Either way, nationalistic Indians should work hard and produce more (and that entails that we must fire our corrupt counter-productive leaders). That is the only way to fix the trade imbalance with China.
Agree (5)Disagree (3)Recommend (0)



我的天啊!作为经济学家,总理忘记了首要的经济学原理:贸易不平衡是由贸易一方比另一方以更便宜的价格生产产品或者提供服务而产生的,不能通过制定法律来消除。辛格总理的此番言论会让中国领导人笑话。无论哪种方式,爱国的印度人应该努力工作,提高成效。这是解决中印贸易不平衡问题的唯一途径。
19日,曼莫汉·辛格总理邀请中国人投资印度基础设施领域,同时向中方传达印方对贸易不平衡的关切。中方回复称会"逐渐"解决这个问题。正当西方世界面临经济危机时,中国和印度本月末将在德里举行第二轮战略经济对话(SED),旨在促进两个发展速度最快经济体的商业交流。此后,两国的特别代表不久将择日在中国举行下一轮有关边界以及其他问题的谈判。两国领导人在东盟峰会期间举行的40分钟会谈中,讨论了广泛议题,除了国际事务之外,还谈了经济合作、边界问题、防务、海洋安全。