What is your view on doing MBBS in China for an Indian girl?
印度女孩去中国读MBBS(临床医学学士),怎么样?
以下是Quora读者的评论:
Chetan Shrivastava
Is it worth studying MBBS in China?
值得在中国读MBBS吗?
I have been studying MBBS from Jilin University in China which hails from the province that has the same name as of this city, which is Jilin province.
我一直在中国吉林大学读MBBS,这所大学所在的城市与省同名
There are many speculations revolving around the idea of doing MBBS abroad and even I cannot comment on the general idea of an MBBS from abroad. But I duly support pursuing MBBS from China and you as an Indian student will be encouraged to study an MBBS here by going through my experience.
围绕在国外读MBB的想法有很多猜测,就连我也无法对国外MBB发表评论。不过,我非常支持在中国学习MBBS,作为一名印度学生,我通过我的经历鼓励你们来中国读MBBS。
So far as I have pursued my MBBS from Jilin University in China, I am quite satisfied with the quality of education since it is a world ranked University. The administration in association with faculties here cater to the needs of the student especially those having come from foreign lands. As a result, the mode of instruction for us here is English so language is not a barrier here. Only that you must learn a bit of a mandarin in order to interact better with the patients during the hospital postings. As a matter of fact, an internship here in China is also valid in India.
就我在中国吉林大学攻读MBA学位而言,我对中国大学的教育质量相当满意,我的这说中国大学是一所世界一流的大学。行政部门与这里的学院一起满足学生的需求,尤其是照顾外国留学生。因此,我们这里是用英语教学的,所以语言在这里不是障碍。只是你必得学一点普通话,以便在医院发帖时更好地与患者互动
China being the home to the largest population in the world proffers good practical exposure which is the best thing about pursuing MBBS from China.
Other things like lifestyle in China is quite good like you can have a look at my hostel room
中国是世界上人口最多的国家,提供了良好的实际锻炼机会,在中国读MBB是最佳选择。
中国的生活也很美好,你可以看看我的宿舍房间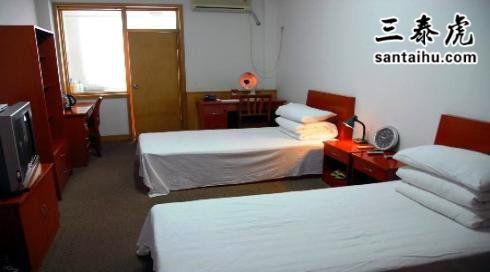 Yes we keep it quite tidy, 'we' as in me and my roommate. Also we have a TV here but seldom use it. We love to see Jackie Chan with English subtitles.
And here's the food cafeteria at my University
我们把宿舍保持得相当整洁。我和室友是一个家庭。我们这里也有电视,但很少看电视。我们喜欢看有英文字幕的成龙电影。
这是我大学的自助餐厅
There's availability of Indian mess here so no need to go through Indian food nostalgia.
All in all, you feel like home while staying in China. I have also got to talk to some Indian students in other Chinese Universities like Naning University, Jiangsu University, etc. and they too have the same opinion as mine, i.e. they are content with their decision of choosing China for doing MBBS.
这里有很多印度菜,你不会担心吃不到印度菜的
总而言之,在中国时感觉像在家一样。我还与南京大学、江苏大学等其他中国大学的一些印度学生进行了交谈。他们也持有与我相同的观点,即他们对选择去中国读MBBS的决定感到满意
Karthik
Hi there. Honestly speaking, CHINA is just a waste of time, effort and money. The education Standards are poor. No proper practicals. Very few colleges in China are recognized by MCI. Most Students from China find it difficult to clear FMGE and end up wasting another year or two. Till you clear your FMGE you're not allowed to practice anywhere. It's better attempting NEET here rather than studying in China. Medicine is not the only option..you can explore other options also which eventually will pay you well in the future.
你好。老实说,去中国留学,是在浪费时间、精力和金钱。
那边的教育水平很低。没有实践锻炼。
在中国,很少有医科大学得到印度医学委员会(MCI)的认可。
大多数来自中国的学生发现很难通过FMGE考试,结果又浪费了一两年的时间。
在你完成学业之前,你没有锻炼的机会。
医学不是唯一的选择。你也可以探索其他最终会给你带来丰厚回报的选择。
Midhun V Areeckal
It's pretty clear that education in china is being recognized internationally and especially for MBBS, china is a hot spot. People in India are more of a conservative ideologists and women's today, in the mere parts on every states are facing inequality.
But, as of now, many friends of mine who were keen for MBBS but, who weren't able to crack the difficult NEET exam, preferred China rather than most of the western nations. First of all, around 45 medical universities are being recognized by Medical council of India (MCI). Secondly, the cost that they infer here in india and most of the western countries are tremendous considering china's educational expenses.
很明显,中国的教育正在得到国际认可,尤其是中国的医学,中国是一个留学热点。如今,印度更多的是保守的思想家,女性在每个邦都受到不平等待遇
目前,我的许多朋友对读医很感兴趣,他们没能通过难的NEET考试,他们更喜欢去中国留学,而不是去西方国家。
首先,印度医学委员会(MCI)认可了大约45所医科大学。其次,考虑到中国的留学费用不高,在印度和大多数西方国家读医的成本是高昂的
In light of everything that they share with me, china is ideal for women's and it's quite a good place for everyone.
鉴于他们与我分享的一切,中国是女性的理想之地,对每个人来说都是一个很好的选择。
Dipanita Bose
No harm in it if you get fail to admission here and if you have money then it will be a better option
如果你没有被国内大学录取,又有钱的话,去中国读医是一个好选择
Priya Sharma
How is the Zhejiang Chinese medical university MBBS course for Indian students?
浙江中医药大学为印度学生开设的MBBS课程怎么样?
Hello,
Zhejiang University lays great emphasis on scientific research over anything else. It has important national and municipal disciplines laboratories and exchange stations for postdoctoral research. The highly qualified staff always welcome students to ask any queries that might come to their mind.
浙江大学重视科学研究。拥有重要的国家和市级学科实验室和博士后研究交流站。高素质的教职员工总是欢迎学生提出问题
Mbbs here
The MBBS course is approved by Medical Council of India. The undergraduate course of MBBS at this university is of 6 years -1 year for pre med, 2 years for pre Clinic and three years for clinical subjects. Language of instruction is English. Every academic year is divided into two semesters
MBBS课程由印度医学委员会批准。这所大学的MBBS本科课程为期6年,医学预科1年,临床预科2年,临床学科3年。教学语言是英语。每学年分为两个学期
Admission process
In order to get admission in this university a student must have qualified the Neet exam. There is no need to appear for any additional entrance exam for taking admission at this university. Also the student should have scored at least 70% in physics, chemistry biology and English to get admission.
为了被这所大学录取,学生必须通过Neet考试。在这所大学入学不需要参加任何额外的入学考试。此外,在物理、化学、生物和英语方面的成绩应至少达到70%才能被录取
Salient features
The cost of studying MBBS in China is very less in comparison to private medical colleges in India
this university is recognised by the Medical Council of India
the admission process is hassle-free
There are separate dormitories for the comfortable accommodation of students
it organises various student exchange programs
healthy environment for interaction among students of all nationalities which leads to exposure to various cultures
Hope you found the answer satisfactory.
与印度的私立医学院相比,在中国学习MBBS的成本非常低
这所大学得到印度医学委员会的认可
入学过程不繁琐
有单独的宿舍供学生住宿
组织各种学生交换项目
为不同民族的学生提供健康的互动环境,让他们接触不同的文化
希望我的回答能让你满意