Hyundai, Hero's Oct sales at all-time high
10月现代汽车、Hero摩托销量创新高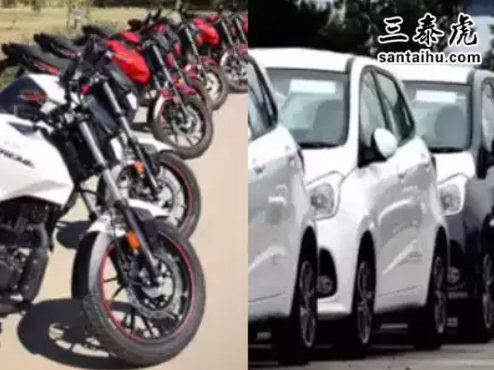 NEW DELHI: A cracker of a Diwali came home early for the auto industry that reported bumper sales in October, holding out hope that the Covid-induced slowdown may be on the wane.
新德里:排灯节临近,汽车行业10月份销量大捷,给人们带来了新冠肺炎引发的经济放缓可能正在消退的希望。
Hyundai and Hero Moto, India's two top automakers, reported lifetime-high monthly volumes in wholesale deliveries to dealerships.
印度两大领军制造商现代和Hero Moto报告称,经销商的月销量创历史新高
The passenger vehicles industry has been under severe pressure over the last two years and after an 18% fall in 2019-20, demand was weak even this year.
乘用车行业在过去两年一直承受着巨大的压力,在2019- 2020年下降了18%之后,今年的需求仍然疲软。
But demand has come back, largely led by the generally positive sentiments around Navaratri and Diwali. A section of analysts and industry players, however, said that weak sales during lockdown has resulted in pent-up demand, which is now playing out in the market.
但在围绕九夜节和排灯节的普遍乐观情绪的带动下,需求已经回升。部分分析师和业内人士表示,封锁期间,导致了需求被抑制,这种需求正在市场上获得释放。
Maruti, which accounts for nearly half the passenger vehicles market, recorded sales of over 1.6 lakh units in October, growing 18%, on the back of strong demand for its wide portfolio of hatchbacks and entry-level cars. Maruti chairman RC Bhargava said that demand remained strong so far in the festive period, but warned that there was a need for cautious optimism when it came to predicting demand in the fourth quarter of the current financial year as well as 2021-22.
马鲁蒂占乘用车市场近一半的份额,由于市场对其掀背车和入门级轿车的需求强劲,该公司10月份的销量超过160万辆,同比增长18%。马鲁蒂董事长RC Bhargava表示,到目前为止,节日期间的需求仍然强劲,但他警告称,在预测本财年第四季度以及2021-22财年的需求时,需要谨慎乐观
Hyundai has been going strong with products such as Venue and Creta SUVs, while Tata Motors too has been witnessing a strong resurgence of late.
现代凭借Venue和Creta suv等产品一路走强,塔塔汽车最近也经历了强劲复苏。
"October sales performance has set a positive tone for the overall business environment and we are confident that Hyundai will continue to strongly contribute towards sustainable growth of the economy," a top company executive said.
一位公司高管表示:"10月份的销售业绩为整体商业环境定下了积极的基调,我们相信现代汽车将继续为经济的可持续增长做出强劲贡献。"
Festive offers and new models have been kee the buyers excited and companies hope that this will keep the numbers ticking even beyond the festive period. Models such as Kia's Sonet and Mahindra's Thar have seen strong demand, while new ones that are about to hit the market are Hyundai's i20 hatch and Maruti's Celerio.
节日优惠和新车型,让买家感到兴奋,公司希望业绩能持续增长,甚至超过节日期间。起亚的Sonet和马恒达的Thar等车型需求强劲,而现代的i20 hatch和马鲁蒂的Celerio等新车型即将上市。
"The new Thar has set new records within just a month of its launch. For Mahindra, the festive season has started on a positive ne… this augurs well for a robust festive demand which in turn will help the industry in the short term," Veejay Nakra, CEO (Automotive Division) at M&M said.
新款Thar在发布后的一个月内就创造了新记录。M&M汽车部门首席执行官Veejay Nakra说:" 对马恒达来说,节日季的开始是一个积极的信号……这预示着强劲的节日需求,并在短期内提振整个行业。"
But even as the industry has been registering growth for the past few weeks, companies fear that this may be short-lived and have been making a case for a tax cut. Auto body Siam has said that the go nment should reduce GST rates from 28% to 18% to bring in higher affordability.
不过,尽管该行业在过去几星期实现了增长,但企业担心这可能是短暂的,因此一直在寻求减税。汽车制造商Siam曾表示,印度政府应将消费税税率从28%降至18%,以让更多的消费者能买得起车。
印度时报读者的评论:
译文来源:三泰虎 http://www.santaihu.com/p/51207.html 译者:Jessica.Wu
K Mohan Twincities
Congrats to people of India and our PM Modi for standing during the trying times and we are back
祝贺印度人民和莫迪总理在艰难时期挺住了,我们要强势回归了
K Mohan Twincities
When economic packages are induced some months back there was criticism and now it is paying off
几个月前出台的经济刺激计划曾招致批评,现在这些措施正在产生效果
PaniPuri
Great news and this month will hopefully be better than last month due to pent up demands.. Growth is inevitable as the gt works hard to improve
好消息,由于之前需求积压,这个月有望比上个月好。增长是肯定的,得益于政府努力推动!!
K Mohan Twincities
This news should send Congress packing that India would be doomed after the lock down was announced
国大党认为,在宣布封锁后,印度注定要完蛋,现在打脸了
SSR
Who says auto sector is down
谁说汽车行业不景气
Sushil Seth
This is a slap to the left liberals & Congress who have specialized themselves in tarnishing the countries image.The country which is feeding free ration,gas etc to 80 million people for the last 8 month is recovering rapidly inspite of Chines Vir s & Chines pressure across the border
打了左翼自由主义者和国大党一记耳光,他们玷污了国家的形象。在过去的8个月里,印度政府向8000万人提供免费的口粮、天然气等,顶着新冠病毒和的压力下,这个国家正在迅速恢复
Dutta Pawle
this is because public transport is stopped so people are forced to buy a private vehicle.
这是因为公交停运,所以人们被迫购买私家车。
Jagdish Madan
With the go nment in place, economic recovery after the Vir s pandemic was only a matter of time, fiscal policies and timely financial stimuli!
有现任政府的领导,经济复苏只是一个时间问题,印度政府推出了适当的财政政策和金融刺激!
Ramesh T M
This is the surge after the lull, we are having the flood gates open. The consumers are at their best, which augurs well for the Indian economy. Let us look for better times to usher in.
这是平静后的汹涌,我们打开了需求的闸门。消费者正处于最佳状态,这对印度经济来说是个好兆头,期待更好的时代到来。
vijay thommandra
People are afraid of traveling in public transportation due to Covid. So they are buying vehicles.
由于新冠病毒,人们害怕乘坐公交出行。所以购买汽车。
Manu Sharma
that's correct sir, second hand car market is attracting a premium
没错,先生,二手车市场也在涨价
punnakkal chellappanminimol
This is one of the indicators that the economy is recovering from the lockdown situation. At the same time, one cannot deny the economics packages done by the Gt. is not only on a proactive basis but also in time
这是经济复苏的指标之一。与此同时,我们不能否认政府的经济计划,不仅是积极的,而且是及时的
Yegna Rn Krishnan
This pent up demand is mainly due to people desiring to travel in their own vehicle during these covid times in the absence of regular transport or to avoid crowded commuting . This demand will be shortlived
这种被抑制的需求主要是由于人们希望在缺少常规交通工具的疫情期间自驾出行,避免挤公交。这种需求将是短暂的
K Mohan Twincities
So the Covid induced slow down on auto Industry is over and the profit bells are ringing for them all the way
因此,疫情引发的汽车工业放缓已经结束,利润的钟声在为他们敲响
Jay Bharat
Indians CO-OPERATING, HELPING EACH OTHER, practicing ATMANIRBHAR in ALL FIELDS, WILL MAKE OUR NATION A SUPERPOWER
印度人互相合作,互相帮助,在各个领域实践"自力更生",将使我们的国家成为超级大国
Harsh Aggarwal
Finally good news. People are getting on with their lives after the disruption caused by lockdown and despite the continuing scourge of covid. India cannot afford another lockdown.
终于有好消息了。在封锁造成混乱之后,人们继续过着自己的生活,尽管疫情还在持续吃。印度承受不起再一次封锁。
Asok Datta
Good- the economy is bouncing back; it is just a matter of time before we reach the pre-Covid level and that will be soon
不错——经济正在反弹,很快将达到疫情之前的水平,这只是时间问题
ersanjeev
Lufetime high sales when major section of people are jobless since months ? It seems to be only a fake news to me.
大部分人失业几个月,销量能飙升吗?
在我看来,这似乎是个假消息。
Sanjoy Pandey
This is a good indicator for the growth of the economy, although much more indices are to be seen.
这是一个不错的经济增长指标,尽管还有更多的指标有待观察。