Would you prefer to settle in China after COVID-19?
COVID-19疫情过后,你还愿不愿意定居在中国?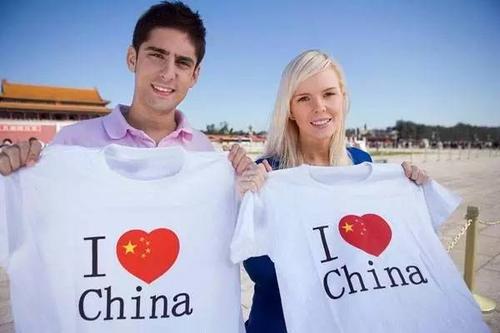 以下是Quora读者的评论:
Thomas Pauken II
BEIJING: I have been living in China's capital city since October 2010, so I will address the question to readers who are thinking about moving to the country after the COVID-19 pandemic. My first advice is not to take your decision lightly.
The world has forever been changed on account of the virus and despite Beijing moving forward an returning to normal, residents are still required to comply with a few social distancing measures and if you take public transportation you must continue to wear a face mask.
You may have also heard that China has opened its borders with 95 countries and the country could welcome visitors from all countries in the next few months ahead. Nonetheless, the coronavirus restrictions may be ongoing until early next year unless a vaccine has proven successful.
北京:我从2010年10月起一直居住在中国首都,所以我可以为那些想在疫情爆发后移居中国的读者们解答一下这个问题。我的第一个建议是不要轻率地做出决定。
这个世界因为病毒而永远改变了,尽管北京正在逐步恢复正常,但市民仍需遵守一些社交隔离措施,如果你乘坐公共交通工具,就必须继续佩戴口罩。
你可能也听说了,中国已经开放了与95个国家的边境管制,在未来几个月里,中国将重新欢迎来自各个国家的游客。尽管如此,针对冠状病毒的限制可能会持续到明年初,除非疫苗研制成功。
I mention these factors as a warning, since your ability to get a trip or work visa in China could prove challenging for the time being. So let's say you wait until next year before making preparations to move to China, is that really a good idea?
Well, it's important to be honest with yourself because China is not the right country for everyone. Those who have enjoyed some success in the nation have the character traits: patient, hard-working, reliable and steadfast. A person who is lazy, avid party-goer, gossiper, impatient and complainer will struggle to adapt to the country.
In regards to going into retirement in China, I would not recommend it unless you have a close network of friends and family living here. China is best for ambitious people. You can find plenty of opportunities if you are qualified but don't expect to use your 'white privilege' card if you are a foreigner. The days of special treatment for white employees are no more.
我提到这些是想要提醒你,因为眼下在中国获得旅行或工作签证可能不太容易。所以你要等到明年再着手准备搬到中国,这真的是个好主意吗?
对自己坦诚非常重要,因为中国并不适合每个人。那些在国内取得了一定成就的人都具有耐心、勤奋、可靠和坚定的性格特征。而那些懒惰、喜欢聚会、爱说闲话、没有耐性、爱抱怨的人很难适应这个国家。
关于退休后来中国,除非你有亲密的朋友和家人住在中国,否则我并不太推荐。中国最适合那些有远大抱负的人。如果你符合条件,你可以找到很多机会,但如果你是外国人,就不要指望能够使用"白人特权"卡。白人雇员享受特殊待遇的日子已经一去不复返了。
But there's still good news for people aspiring to move to China. The domestic economy has entered the rebound stage and qualified people who may have lost their jobs back home should consider conducting a job search in China. We can anticipate Beijing to embark on nationwide urbanization and modernization drives for the short to mid-term outlook.
The country will be doubling-down on building more major infrastructure, opening up the country to attract more foreign direct investments (FDI), boosting innovations in the science and hi-tech industries and more cities will get propped up. The big winners will be urban planners, scientists, inventors, architects, engineers and fin-tech investors.
Southern China may likely lure in more foreigners for the next few years. Shenzhen is home to China's Silicon Valley and Shanghai is the country's finance hub. But Beijing will continue to attract more foreigners as the capital city. If you come to work in China be prepared to work hard but if you succeed, there are good chances to be richly rewarded.
We can also learn more about Hainan island just off the southeast coast of China. Beijing hopes to develop the tropical island for tourism and business investments. There's a story from Xinhua.
对于那些渴望移居中国的人来说,好消息也是有的。中国经济已经进入了反弹阶段,那些在本国可能失业的人才可以考虑在中国找工作。我们可以预见,在中长期看来,中国将启动全国性的城市化和现代化进程。
中国将加倍努力建设更多的重要基础设施,对外开放,吸引更多的外商直接投资,促进科技和高科技产业的创新,更多的城市将得到扶持。最大的赢家将是城市规划者、科学家、发明家、建筑师、工程师和金融科技投资者。
未来几年,中国南方可能会吸引更多的外国人。深圳是中国硅谷的所在地,上海是中国的金融中心。作为首都,北京肯定会吸引更多的外国人。如果你来中国工作,必须做好努力工作的准备,如果你成功了,你很有可能获得丰厚的回报。
我们也可以多了解一下中国东南海岸的海南岛。中国希望开发这个热带岛屿,用于旅游和商业投资。
Clara Martinez Naranjo
I love that you have requested this question, because I would like to share my thoughts and prospects on China and what I would like to pursue there.
First of all, my stay in China was amazing. I think this was partly due to my University, Nottingham, who took care of us and assured that we would discover this country slowly but steady. Going to classes with locals also helped me understand better chinese culture and their lifestyle. And I fell in love with China's beautiful landscapes and urban territories. I enjoyed it's delicious cuisine and local's kindness. Even though it was hard to adapt at first, I started opening my mindset and started understanding what I was missing. I spent in China a semester, but it felt like a couple of years.
When I had to go back to Spain due to covid, my heart was broken. I still wanted to see many things in China. I had many events planned. I was in fact going to visit my Chinese friend's family house and celebrate the Chinese New Year with them. I spend many nights in Spain crying. I felt like I had been taken away the best year of my life. Spain seemed weird after being in China for a while. I searched for flights everyday, even though I knew that their borders were closed
I am still finding a way to go back. I am thinking about maybe doing a master with UNNC or searching for internships. Everyday I go on Linkedin and apply for jobs in China. I would love to work and live in Shanghai someday. So, I guess that pretty much answers your question. If I had the chance to go back to China, I would 100 percent take it. But for now, I will focus on living my life in Spain while I still search for job opportunities there.
看到你提出了这个问题,我很开心,因为我想分享一下我对中国的看法和中国的前景,以及我在中国想要追求的事业。
首先,我在中国的生活经历非常棒。我想,这在一定程度上要归功于我的母校,诺丁汉大学,她关心我们,让我们逐步了解这个国家。和当地人一起上课也让我更好地了解中国文化和他们的生活方式。我爱上了中国美丽的风景和城市景观。我喜欢当地的美食和当地人民的友善。尽管一开始很难适应,但我慢慢开放心态,开始了解我缺少的是什么。我在中国待了一个学期,但感觉就像过了几年。
当我因为疫情原因不得不返回西班牙时,我太难过了。中国还有许多事情是我还没见识过的。我做了不少安排。事实上,我当时正要去拜访我的中国朋友一家,和他们一起庆祝中国新年的。我回西班牙后哭了好几天。我觉得我生命中最美好的一年被夺走了。在中国呆过一段时间后,西班牙看起来很奇怪。我每天都在查航班机票,尽管我知道中国已经关闭了国境。
我还在想办法回中国。我正在考虑也许去诺丁汉大学读个硕士或寻找实习机会。我每天都在Linkedin上申请中国的工作职位。我希望有一天能在上海工作生活。如果我有机会回到中国,我会百分之百地接受的。现在,我会先好好在西班牙生活,我还在寻找中国的工作机会。
Peter Brown
Under normal circumstances I spend around 6 months a year living in China. Personally I love the place, but to settle there full time, not so sure
I'm getting on in years and that does have a bearing .
Our place is in Dalian, and it gets damn cold in the winter, which is quite uncomfortable.
Another thing is that China really is for the Chinese, there are not that many expats where I live. The variety of foods has improved, but is still quite limited for a westerner.
Cinemas are extremely expensive and frankly well over priced.
My limited knowledge of Mandarin is another consideration.
If i was a younger person, had better IT skills and was fluent in the language, then yes I could quite happily settle there.
在正常情况下,我每年大约有6个月的时间会住在中国。就我个人而言,我喜欢这个地方,但如果说要在中国长期定居,我还不太确定。
我年纪渐长,这确实有影响。
我们住在大连,冬天特别冷,不太舒适。
另一件事是,中国真的是属于中国人的,我住的地方没有那么多外国人。食物的种类比之前多了,但对西方人来说还是不够。
去电影院看电影非常贵,坦率地说,票价过高。
我的普通话水平很一般,也是一个让我不得不考虑的因素。
如果我年纪小一点,拥有更好的IT技能和流利的语言能力,那么是的,我会很乐意定居在中国。
Hector Rios
My wife and I we are travelers, we love to travel to different countries and try to learn about different cultures, before this pandemic we always visited different places…the biggest disappointment was China, beautiful history, and the Palace…but people are loud, and rude, no manners at all, dirty streets in many areas…i eat better chineese food in many cities in the states. We planned a two weeks visit, and we cut and stay 5 days only, the rest we went to Hong Kong…loy better…however people in Hong Kong don't mix with tourists…
我和我的妻子我们是驴友,我们喜欢去不同的国家旅游,了解不同的文化,在疫情爆发之前,我们经常去不同的地方旅游……最大的遗憾是中国,历史悠久,皇宫瑰丽……但人们很吵,粗鲁,无礼,很多地区的街道都很脏乱……我在美国的许多城市吃到的中餐更加美味。我们原先计划了两周的行程,最后只停留了5天,剩下的时间去了香港,那里好多了,但香港人不理游客。
Eric Pang
I currently live in HK, and I wouldn't mind settling in either Mainland China or Hong Kong.
HK and Shenzhen are slowly returning back to normal from COVID, thanks to a competent go nment ( in my opinion ). I've never had any qualms settling in China, but Covid-19 actually made me appreciate living in China even more. All my colleagues who live in Canada or other parts of the world are flying back to China at any given chance.
我现在住在香港,在中国大陆或香港地区定居,我觉得都可以。
香港和深圳正慢慢地从疫情影响中恢复,在我看来,这归功于他们强有力的政府。在中国生活,我从来不会缺乏安全感,但Covid-19让我更加珍惜在中国的生活。我那些住在加拿大和世界其他地方的同事都随时准备飞回中国。
Judi Goldstein
I would never move to China. I'm terrible at learning languages.
我是不会搬去中国的。我没有语言天赋。
Donal Kirk
I have lived very happily and safely in Beijing for the last 20 years and am treated with great respect by all Chinese. The complex where I live has seven ±30 storey bldgs arranged in a square with a private 5 acre park in the centre, with large trees, seats and tables and a stream and a large exercise area with a big selection of equipment for free use. There is a hospital and pharmacy, an old age home, a gym with a pool, a hotel, a large supermarket, a KFC and a few restaurants on the first floor of our bldg and the adjoining one
在过去的20年里,我在北京生活得非常幸福和安全,所有的中国人都非常尊敬我。我居住的小区有7栋大约30层的建筑,规划在一个广场上,广场中央有一个5英亩的私人公园,有大树、桌椅、小溪和一片大型运动区域,里面有大量可供免费使用的器械设备。我们办公楼的一楼和隔壁有一家医院和药房、一家养老院、一家带游泳池的健身房、一家酒店、一家大型超市、一家肯德基和几家餐厅。
Mark Fudemberg
I've been working and living in China since 2012. At least in my city, 0 cases going on 4 months. With the minor exception of masks and health codes, life is back to normal.
I'll continue to work here, but won't settle down. I'll return to the US, although not in the near future.
我从2012年开始就一直在中国工作生活。起码在我所在的城市,已经4个月0病例了。除了要戴口罩和有时要出示健康码之外,生活已经恢复正常。
我会继续在这里工作,但不会一直在此定居。我会回美国,但不会太快。
译文来源:三泰虎 http://www.santaihu.com/p/51104.html 译者:Joyceliu
Randy Almond
I am 66 and have been settled in Fort Worth, TX all my life. I have NO desire to settle ANYWHERE else, including China.
我今年66岁,在得克萨斯州沃斯堡定居了一辈子。我不想在包括中国在内的其他任何地方定居。
Cze Low
Yes, if you can get in. It's a privilege to be able to live there who says the lives of her citizens are paramount.
是的,如果你能进得了中国境内的话。能生活在公民生命至上的国度,是一种荣幸。
Lisa Broussard
Sure, anytime. It's a great country with good management
当然,时刻都想去。这是一个治国有道的伟大国家。
Ryan Li
yes, China handled the virus hundreds of times better than the US. But not long term though, maybe a couple months at the time
是的,中国对待疫情的处理水平比美国好上几百倍。但我不会长期定居,也许就去个几个月的时间吧。
Thomas Choi
China might be the only safe country to settle for whatever reason, but, are you qualified to settle there?
不管出于哪方面的原因,中国可能是唯一一个足够安全的定居国,但是,你有资格在那里定居吗?
Cliff Gale
Haha! My younger brother moved there to marry two years ago! Feels somewhat trapped!
哈哈!我弟弟两年前搬到中国,在中国结婚了!感觉他被困在中国了!
Richard Kenneth Eng
The Chinese people were very disciplined in their use of face masks and social distancing. Moreover, the affected cities and provinces were locked down tighter than a drum.
Contrast this with the United States. A great many Americans bitch and moan about having to wear masks and avoid social gatherings. So they ignore the advice of the medical authorities.
But the biggest problem is the failure of the country to completely lock down. Some states did not lock down totally, and some states didn't lock down at all! The reason is that the federal go nment doesn't have the authority to order states to lock down; this is entirely a state responsibility, and many states are governed by idiots. (As if having an idiot in the White House wasn't bad enough.)
One final issue: the United States waited far too long to begin mitigation protocols. They waited till mid-March! By that time, the virus had gotten such a strong foothold that it was basically out of control. It was like fighting wildfire in California.
中国人在佩戴口罩和保持社交距离方面非常自律。此外,受疫情影响的省市得到了严格的封锁。
与此形成鲜明对比的是美国。很多美国人对佩戴口罩和取消社交聚会抱怨不已,无视医学权威给出的建议。
但最大的问题是这个国家未能执行完全封锁。有些州没有完全封锁,有些州根本没有进行封锁!原因居然是联邦政府无权命令各州进行封锁;这成了各州的责任,而许多州都是白痴统治的 (白宫里出了个白痴好像还不够糟糕。)
最后一个问题:美国拖了太久,一直等到三月中旬才开始采取措施。那时病毒已经肆虐,基本上已经失去了控制。就像要扑灭加州那场大火一样难。