Chhattisgarh: Gang-raped by 7, minor girl kills self; father's suicide bid finally leads to FIR
恰蒂斯加尔邦:遭7人轮奸,未成年女孩自杀,其父亲试图自杀才得以立案
RAIPUR: Two months after a minor girl killed herself after being gang-raped by seven men at a wedding in Kondagaon district of Chhattisgarh, her father tried to kill himself on Tuesday, allegedly because he couldn't get an FIR registered to seek justice for her.
赖布尔:两个月前,一名未成年少女在一场婚礼上遭七名男子轮奸后自杀。由于无法为其申请立案,周二,其父亲试图自杀以为其伸张正义。
He survived, and it spurred police into taking action in the case. The girl's body has been exhumed for autopsy, Bastar range IG P Sundarraj told TOI.
该男子自杀未遂,此举促使警方对此案采取了行动。Bastar range警司Sundarraj告诉《印度时报》,女孩的尸体已经被挖出来进行尸检。
National Commission for Prection of Child Rights chairperson Yashwant Jain has written to the Kondagaon SP, seeking action ag inst the local police inspector for not registering an FIR earlier. The commission has asked for a detailed investigation report within 10 days.
国家保护儿童权利委员会主席Yashwant Jain已致信Kondagaon警察局长,要求对当地警察采取行动,因为他没有及时立案。委员会要求在10天内提交一份详细的调查报告。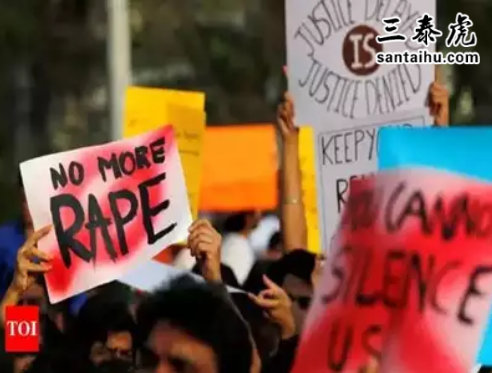 While police say they were not informed about the gangrape earlier, sources in Kondagaon say local police had promised her father that they would take action, but did nothing.
尽管警方表示他们此前并未获悉该轮奸事件,但Kondagaon的消息人士表示,当地警方曾向女孩的父亲承诺会采取行动,但并未采取任何行动。
The tragic chain of circumstances reveals how little people know of police procedures and how the legal sy em works. The father attempted suicide because he believed a case couldn't be registered since two months have passed and his child is dead, say sources.
这一连串悲惨的事件表明,人们对警方程序和法律体系的运作知之甚少。消息人士称,因为孩子死了两个月了还无法立案,这名父亲试图自杀,。
Police have registered a case and are looking for the seven accused, who live in villages adjoining the girl's, some 190km from Raipur.
目前警方已经立案,正在搜寻7名被告,他们住在与女孩家相邻的村庄,距离赖布尔约190公里。
The girl was about 16-17 years old. "As per the preliminary information,the girl had gone to attend a relative's wedding at a neighbouring village with family and friends and was enjoying a dance when two drunken youths spotted her. The duo dragged her to a nearby forest where five others joined them and she was raped for several hours," Sundarraj told TOI.
这名少女大约16-17岁。Sundarraj告诉《印度时报》:"根据初步的信息,这名女孩当时和家人和朋友去邻近村庄参加一个亲戚的婚礼,正在跳舞时,两个喝醉的年轻人把她拖到附近的森林里实施强奸,另外五个人也加入了他们,轮奸持续了几个小时。"
According to police, she had later confided in a friend that the rapists threatened to kill her if she spoke about it to anyone. "She stayed quiet when the rapists brought her back to the wedding venue. She returned to her village early, without telling anything to her parents, who had stayed back. The friend she spoke to said she was extremely traumatized and in pain, and believed that news of the gangrape had got out," said the IG.
据警方说,她后来向一位朋友透露,强奸犯威胁说,如果她把这件事告诉任何人,就杀了她。Sundarraj说:"强奸犯把她带回婚礼现场时,她没有把事情说出来。她遭早就回到村里,没有把事情告诉父母。她的朋友说她受到了极大的创伤,非常痛苦,她以为自己遭到轮奸的事已经传出去了。"
On July 20, when her uncle and aunt went off to the fields, leaving her to take care of their kids, she hanged herself. Her parents, who had still not returned, were shattered.
7月20日,她的叔叔和婶婶去了地里干活,叫她帮忙照顾孩子,在此期间她上吊自杀了。她的父母当时还没有回来,他们悲痛欲绝。
The IG said local police did investigate her suicide and asked family members to contact them in case they come to know what triggered it.
当地警方对她的自杀进行了调查,并要求家属如有自杀线索就联系他们。
"Several days later, the girl's friend told the family about the gangrape. They were shocked, but didn't know if a case could still be pursued as she was already dead. In their ignorance of the law, the family didn't get back to police. After two months, her father also attempted suicide by consuming pesticide, but was saved by doctors," IG Sundarraj said.
他们很震惊,不知道是否还能继续追查,因为人已经死了。由于他们对法律的无知,这家人没有再去找警察。两个月后,她的父亲也试图用杀虫剂自杀,但被医生救了下来。"
Kondagaon SP Siddharth Tewari suggested that the girl's father was mentally unwell. "The father's suicide bid has nothing to do with girl's suicide as he was not in the best of his mental health. It's his brother who takes care of everything. He had told police about the girl's rape and that is when the matter properly unfolded," the SP told TOI.
Kondagaon SP Siddharth Tewari称女孩的父亲精神状态不佳。"其自杀企图与女孩的自杀毫无关系,因为他当时的心理状况并不好,报案的是他的哥哥。他向警方报告了女孩被强奸的事。
However, sources in Kondagaon said that after her suicide, the local police station inspector had assured that an FIR would be registered and asked the family to be prepared to record their statements. But police allegedly took no action on the promise.
然而,Kondagaon的消息人士说,女孩自杀后,当地警察局的巡查员保证会立案调查,并要求其家人准备好做笔录。但据称警方并未对这一承诺采取任何行动。
印度时报读者的评论:
译文来源:三泰虎 http://www.santaihu.com/p/51000.html 译者:Jessica.Wu
Rampock Remo
Mill modi ji ever open his mouth once ? Face media atleast once ? Will he Do something to prevent such rapes ?
莫迪能出来说两句吗?
至少在媒体面前表个态吧?
他会采取措施防止强奸案的发生吗?
Santosh Deshmukh
The victim may be from UPPER caste, that's why no mention of her as Dalit, Min ity etc.
这个受害人可能是高种姓,文章没提她是达利特或者族裔等等。
Avin Khoval
Biggest culprit is police in all th states of India. They don't register FIRs, they don't take actions agaist the criminals. Actually they don't take any rape case in India seriously, that is why they keep of happening everyday across all states in India.
最大的罪犯是印度各邦的警察。他们不立案,不对罪犯采取行动,实际上,他们不把强奸案当回事,所以每天都有强奸案发生。
Lone Warrior
Why suspension and not dismissed from the JOB
为什么涉案警察没撤职
Umesh Singh
Only Poor are not safe ... irrespective of caste , state ..
只有穷人不安全,这和种姓和所在的邦无关。
Murugan Achari
if found guilty first hang the police who refused to take action and then the culprits.
如果确认有罪,首先绞死拒绝采取行动的警察,然后是罪犯。
Sachin Rane
why is it only rapes in BJP ruled states are being highlighted and opposition rule states are never brought to notice????
为什么只有在人民党执政的邦发生的强奸案奸被爆光,而发生在反对党执政的邦却从来没有爆光???
Munna Bhai
Rapes on women, acid attacks on women are on rise in India and All state in India are equally dangerous. As per the stats average 35000 rape cases are registered across India every year and more than 12000 are rape and murder. 60% victims are minors
在印度,强奸妇女和用硫酸攻击妇女的案件在增加,印度所有邦的情况都一样严重。据统计,印度每年平均发生35000起强奸案,超过12000起是奸杀。60%的受害者是未成年人7。
prabhundevan prabhundevan
What's happening to our country. Where are the morals gone..
Action should be taken ag inst all the culprits..
我们国家怎么了,道德何在…
应该对所有罪犯采取行动。
Sharad Gupta
India is the Rape capital of the World. Shame on us
印度是世界强奸之都,这是耻辱
Sibram Nisonko
It is high time that citizens rise to stop immediately crimes ag inst women.
印度公民是时候站出来制止针对妇女的犯罪了。
Kcvirakt
Rapists are same in every state under every rulers.
每个邦都有强奸犯,无论哪个政党执政。
Guest
There is no point in having fa th in the legal sy em . Father, if he is sure that the crime has been committed by those culprits, should finish them off and not commit suicide. Let us take arms and take revenge . Eye for eye and tooth for tooth .
不要指望法律制度,如果他确定那些罪犯犯了罪,就应该杀了他们,而不是自杀。让我们拿起武器进行报复,以眼还眼,以牙还牙。
Zulfa
Girls should veil themselves to prect themselves from the eyes of wicked people.
女孩子们出门应该戴面纱,以免被坏人盯上。
Dhivya Gad Pulcorner
This country is not worth living
印度不适合生存
D Deb
The concerned Police Inspector should be dismissed from the service immediately.
涉事的警察应立即革职。
Vivek Rajput
there is a strong Law is required very much in India, go nment should do as soon as possible.
印度亟需实施严格的法治,政府应该尽快落实
Krisna das
When the girl committed suicide...... Why the police didn't file FIR ?
那个女孩自杀后,警察为什么不立案调查?
Arpit Kumar Goel
What the hell happening in this country ?
这个国家到底怎么了?