Railways to decriminalise begging, smoking in trains
印度铁路公司提议在车站乞讨和在火车上吸烟"非刑事化"
NEW DELHI: The Indian Railways has proposed to decriminalise begging in stations and trains and smoking inside coaches.
新德里消息:印度铁路公司提议将在车站乞讨和在火车上吸烟"非刑事化"
The provision of jail and fine for begging would be done away as the focus will now shift to prevention through higher penalties imposed on those found smoking in trains, sources said.
消息人士称,将取消对乞讨者的监禁和罚款,重点将转向预防,对在火车上吸烟的人加大处罚力度。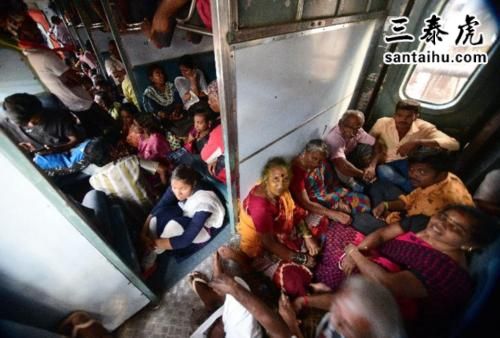 A top railway offi al said this has been proposed following a communication from cabinet secretariat to decriminalise certain offences. The railways may add a couple of more offences to the list for which spot fines would be increased, the offi al said. This exercise is being undertaken across ministries and many departments have proposed increasing fines rather than arrest of offenders.
一位高级铁路表示,这一提议是在内阁秘书处就某些违法行为进行沟通后提出的。这位说,铁路部门可能会在罚款单上再增加几项罪行,从而提高对违规者的罚款。这项工作正在各部委之间进行,许多部门提议提高罚款,而不是直接逮捕违规者。
"This doesn't mean that railways will allow or encourage begging at stations and in trains. Decriminalisation doesn't mean it will be legalised. Surveillance by RPF and other staff will be increased to prevent such activities," said a ministry offi al. Smoking in public places, including railway stations, is already banned in several states.
一位部委称:"这并不意味着允许或鼓励在车站和火车上乞讨。非刑事化并不意味着合法化。将加强铁路警察和其他工作人员的监督,以防止此类行为的发生。"一些邦已经禁止在包括火车站在内的公共场所吸烟。
Section 144(2) of the Railways Act says if any person begs in any train or at station, he is liable for punishment of up to one year jail or with fine of up to Rs 2,000 or with both. According to the proposed amendment to this section, none shall be permitted to beg in trains or at stations.
《铁路法》第144(2)条规定,任何人如在火车上或车站乞讨,将面临最高一年监禁或最高2000卢比的罚款,或两者并处。根据本条的拟议修正案,不得允许任何人在火车上或车站乞讨。
Section 167 of the Railways Act also specifies that anyone found smoking in a compartment despite prohibition or objection from a co-passenger is liable for a fine of up to Rs 100. The authorities can slap charges for further action.
《铁路法》第167条也明确规定,如果有人在车厢内吸烟,无视禁令或同座乘客的反对,将面临最高100卢比罚款。当局可以提出指控。
Now the proposal is to increase the fine, though the amount has not yet been finalised, sources said. As per the proposed provision, if the offender pays such fine immediately, the officer authorised can compound the offence by charging the mamum fine. The violator would be discharged and no further proceeding would be taken ag inst him/ her.
消息人士称,目前的提议是提高罚金,尽管金额尚未敲定。根据提议条款,如违例者立即缴付罚款,相关可按最高罚款额征收重罚,准许违规者离开,不再追究其法律责任。
The ministry has sought feedback from people.
铁道部已向民众征求意见。
印度时报读者的评论:
译文来源:三泰虎 http://www.santaihu.com/p/50866.html 译者:Jessica.Wu
Murali Nair
What the heck. Are there still beggars in India? I thought it was eradicated by the congress as their slogan was Garibi Hatao. surprised, even after 73 years since independence, we have people living in on the streets, children going hungry, no clean water etc etc. Well, how will the po iticians get ves if they don't keep people poor. The commis cannot say they are living for the poor people nor the corgis. At leat we can see the light at the end of the tunnel and now there I hope for the poor. If Modiji is around for 10 more years, I am sure he will eradicate poverty.
印度还有乞丐吗?我以为国大党已经清除了,因为他们的口号是"消除贫困"。令人惊讶的是,即使在独立73年后,印度仍然有人露宿街头,孩子们挨饿,没有干净的水喝等等。好吧,如果政客们不让人们继续保持贫穷,他们怎么能拉到呢?至少我们可以看到隧道尽头的光明,我为穷人祈祷。如果莫迪再活10年,我相信他会根除贫困。
ET on Earth visit
Also maintain smoking as a criminal act.
我认为在火车上吸烟是犯罪行为。
Nirupam Acharjee
The Railways must provide "smoking zone" at least in the long distance trains. Smokers aren't sinners. But to prevent passive smoking, "smoking zone" may be introduced in long distance trains.
至少在长途列车上,铁路公司必须提供"吸烟区"。吸烟不是犯罪,但是为了防止其他人吸二手烟,长途火车应该提供"吸烟区"。
MS
First criminalise spitting in railway stations and trains.....
Before that, build and maintain clean toilets in all railway stations.....
首先,应该规定在火车站和火车上随地吐痰为犯罪行为……
在此之前,先在所有火车站修建厕所,并且保持整洁卫生…
Madan Mohan Siddhanthi
The heading was misleading I thought if it is not criminalised every one can smoke and beg , but they are saying huge fine will be imposed .Fact is who will mon or
如果乞讨和吸烟不是犯罪的话,那每个人都可以在火车站乞讨,在火车上吸烟,他们们说要处以巨额罚款,问题是谁来监督?
Anilk Khan
Now 56 in Chestwalla will now cm that begging is "employment" and beggars are entrepreneurs. we will meet the Grand Chaddies US$5 Trillion economy in a few months!! Jai Modi!! Modi hai to mumkin hai!
莫迪将声称行乞也是"就业",乞丐是企业家。!我们将在几个月后成为5万亿美元经济体!!莫迪必胜! !
Sekhar Iyer
Allow smoking in toilets only. That way no one is affected.This should be allowed only in long distance trains of over six hours travel time. There are still a lot of beggars and thieves. What to do with them as per law? Worse still are the gutka, paan chewing and spitting habit of many. Fine these guys heavily first before getting hold of smokers.
只允许在厕所吸烟,这样就不会影响其他人,这条规定仅适用于超过6小时的长途火车。火车上有很多乞丐和小偷,根据法律该如何处理?更糟糕的是很多人随地吐痰,先对这些家伙重罚,再管吸烟者。
Vivek Shahi
Raise sries for the Railway police else all this would be a waste of time and energy.
They themselves are smoking and drinking liquor with passengers who feed their pockets according to their rank!! Wake up Indian railway.
Strict policing is what will make changes on real grounds.
先给铁路警察涨工资,否则这一切都是浪费时间和精力。铁路警察也和乘客一起抽烟喝酒,而乘客们则根据他们的身份来他们!!醒醒吧,印度铁路。
V S Gogia
Smoking should attract heavy fine and should not be decriminalised. What if the passenger smoking again after paying fine?
应该对吸烟者处以重罚,不应该非刑事化。如果乘客在缴纳罚款后又吸烟怎么办?
Abhishek Sharma
Its good to see they have decriminalized begging as Modi has successfully converted many countrymen into beggars.
很高兴看到他们将乞讨合法化,因为莫迪已经成功将很多印度人变成了乞丐。
sanchaya dey
I hope you are begger aleady.Enjoy your new status.
我希望你也是乞丐了,享受你的新身份吧。
Jagdip Vaishnav
Smoking in Train compartment is harmful for other commuters
在车厢内吸烟对其他乘客有害
True Indian
Railway compartments will become a haven for smokers and beggars leading to lung and other infections of otherwise healthy but silent majority travellers by these compartments
火车车厢将成为吸烟者和乞丐的天堂,但对其他不吸烟的乘客有害,会导致肺部感染和其他感染。
Abrakadabbraa Bk
ban cigarettes in the country or provide smoking lounge to the people
禁止吸烟或为吸烟者提供吸烟室
Anil Sah
firstly no vendor should be permitted to sell any tobacco,gutka product.it should be banned.2ndly passengers should be highly fined if found smoking inside train.heavy penalties should be imposed on spot.if any co passengers report about smoking shuld be paid 50%of recovered penalty amt on spot as reward.
首先,禁止小商贩销售烟草止。第二,如果发现乘客在车厢内吸烟,则处以高额罚款,当场罚。如有旅客举报吸烟行为,应当场支付罚款的50%作为奖励。
Zokhuma Lushai
The truth is, most of the beggars in India would prefer to be in jail and have two meals a day, than to be hungry in the street night and day. As for smoking, let there be smoking compartments in every train.
事实是,大多数印度乞丐宁愿待在里,也不愿在街上日夜挨饿,在里至少一天能吃上两顿饭。至于吸烟,每列火车都应提供吸烟室。
D CAA
smoking on platforms & in trains is almost gone, yes, begging is rampart but how can beggars be penalized?
几乎没有人在站台和火车上吸烟了,但是乞丐怎么交得罚款呢?
piyush mandal
Why go nment is not banning production and selling of tobacco product?
为什么政府不禁止烟草产品的生产和销售?