版权所有:http://www.santaihu.com
原文标题:Over 100 UFOs seen along China border
原文链接:http://timesofindia.indiatimes.com/india/Over-100-UFOs-seen-along-China-border/articleshow/17109185.cms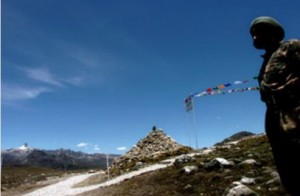 NEW DELHI: The Army troops deployed along the China border from Ladakh in Jammu and Kashmir and Arunachal Pradesh in northeast have reported more than 100 sightings of "Unidentified Flying Objects" (UFOs) in the last three months.

Agencies including the Army, DRDO, NTRO and the ITBP have not yet been able to identify these luminous flying objects.

The 14 Corps, which looks after military deployment along Kargil-Leh and looks after the frontiers with China, has sent reports to the Army Headquarters about the sightings of UFOs by an ITBP unit in Thakung near the Pangong Tso Lake, Army officials said here.

Reports suggested that these yellowish spheres appear to lift off from the horizon on the Chinese side and slowly traverse the sky for three to five hours before disappearing.



新德里:驻扎在中印边界从查馍克什米尔的拉达克到东北的阿鲁纳恰尔邦一带的印度军队报告称,在过去3个月里,中印边界收集了100余起有关不明飞行物(UFO)的报告。





目前,包括军队、国防发展与研究组织(DRDO)、国家技术研究组织(NTRO)和印藏边界警察部队(ITBP)等在内的组织机构都不能确认这些发光的飞行器究竟为何物。





守卫卡吉尔-列城沿线和中印边界的印军14军团向陆军司令部报告称,驻扎在Thakung靠近Pangong Tso湖的一支印藏边界警察部队发现了UFO。





报告称,在边界处的中国一侧,有一些微黄色的天体从地平线上升起,在天空中持续运行了3-5小时之后才消失。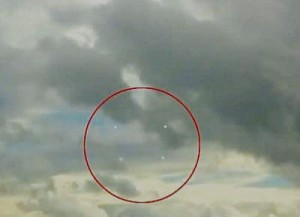 The officials confirmed that these UFOs were not Chinese drones or satellites.

They said Army had also moved a mobile ground-based radar unit and a spectrum analyser to verify the identity of the object but could not detect the object that was being tracked visually, indicating it was non-metallic.

Army officials expressed concern over the inability of agencies to identify the object which some believed could be a Chinese surveillance equipment.

Sources said similar reports had emerged about five-six years ago about sighting of such objects but the matter was not taken up at higher levels.

Reports suggested that a group of mountaineers had seen a UFO in 2004 in Lahaul and Spiti valley in Himachal Pradesh and investigations were launched into the incident by various agencies.



据官方确认,这些不明飞行物并非中国的无人侦察机或者卫星。





军方使用了可移动的地面雷达系统以及光谱分析仪器对这些UFO进行探测,但它们只能被看到却不能被探测到,这表明,这些UFO并非由金属制成。





印度军方对于无法探测到UFO的真实情况而感到忧虑,因为有人担心这些UFO是中国的监控设备。





据悉,早在5-6年前,印度方面就有类似的报告,但当时并未引起如此高度的重视。





2004年,一些登山者在喜马偕尔邦的拉豪尔和司丕提山谷发现了UFO,印度各类机构还就此展开了调查。




以下是印度网民的评论:




kochu1 (Tanzania)
why not use a plane to get a close visual?
Agree (5)Disagree (0)Recommend (1)



为什么不驾机升空靠近些看?
rajan loknathan (chennai)
May be they are drones which could avoid radars.
Agree (3)Disagree (1)Recommend (1)



也许是能躲避雷达的无人机。
Pappoo (Punjab)
These are the hot-air balloons used by Chinese for surveillance. Don't fall into the trick of UFO or any other abracadabra.
Agree (13)Disagree (1)Recommend (0)



这些是中国用于监控印度的热气球。
Dr. Shekar (over the earth)
They may be UFOs from Indian perspective, but they might be some advanced surveillance system developed by Chinese. Why should they lift off from Chinese side horizon only?
Agree (6)Disagree (0)Recommend (3)



在印度看来,可能是UFO,但它们可能是中国人开发的先进监视系统。为什么它们只从中国一侧的地平线升起?
sukumar (usa)
The aliens are afraid of us. That is why they are always staying on the chinese side.
Agree (3)Disagree (0)Recommend (1)



外星人怕我们,所以总是呆在中国一侧。





版权所有:三泰虎 http://www.santaihu.com
M Shafiullah (Trivandrum)
This is definitely china's act. with the advancement of technology UFOs as small as birds have already been prepared by USA. China is displaying its military power in subcontinent.
Agree (5)Disagree (1)Recommend (3)



肯定是中国搞的鬼。美国凭其先进技术开发出了小鸟般大小的UFO。中国则在印度次大陆炫耀军事力量。
K.parameshwar (Mysore)
Since we do not have the technology to identify anything flying in the sky,it beomes" Unidentified Flying Object".I could as well be a hot air baloon used by chinese to spy on us.Anyway Ignorance is bliss.For the tribes living in Amazon forests,even an airplane is a UFO.
Agree (4)Disagree (1)Recommend (2)



我们没有技术确认空中飞行的物体为何物,所以它成为了"不明飞行物"。我也可以充当中国人用于暗中监视印度的热气球。总之,无知即是福。在亚马逊森林的原始部落看来,空中的飞机也是UFO。
surya (hyderabad)
Seems , Aliens in UFO also communists



似乎UFO里的外星人也是共产党。
skj (kangra himachal)
Usa and israel can help in detecting them. Take their help..
Agree (2)Disagree (1)Recommend (2)



美国和以色列可以探测到,找他们帮忙。
Sandeep (Qatar)
Definately Chineese survillance system, an advanced one. When America was developing in its research base in Nevada, people had been witnessing UFOs in that area. But interesting part is seen by eyes and could not be tracked by radar? China is going to surprise the world with new innovations.
Agree (4)Disagree (0)Recommend (0)



肯定是中国人的先进监视系统。在美国内华达研究基地,人们在那里目睹过UFO。有趣的是可以肉眼看到,雷达却跟踪不到?中国人的创新将震惊世界。
Paul (GOA)
Guys, don't forget it will eventually be a "chinese" product so who knows if it would work at all ??LOL !
Agree (3)Disagree (0)Recommend (0)



各位,别忘了,它可是"中国货",天晓得是否有用?笑!
pankaj kumar (Deoria, U.P.)
Being near to China in itself is a curse. All Asia suffers it.
Agree (5)Disagree (3)Recommend (0)



与中国为邻本身就是灾祸,整个亚洲随之遭殃。
js bibra (india)
why not ask china directly? why not ask other countries for help if u don't have the means? scramble the jets? move radars closer? build better border roads? better planes? the truth is out there-- who is better? why not launch ur own ufo/weather baloons?
Agree (5)Disagree (0)Recommend (1)



为什么不直接问中国?既然自己没有办法,为什么不找其他国家帮忙?可以下令战机紧急起飞?雷达靠近一些?修建更好的公路?制造更好的飞机?真相就摆在那。谁更好?为什么不研制自己的UFO和热气球?
Ramki (Chennai)
It is not UFO my dear border security folks... They are advanced drones deployed by China for surveillance purposes... Isn't too much of coincidence that UFOs appear for 5 hours, disappear and re-appear from China' side?
Agree (1)Disagree (0)Recommend (1)



守卫边界的兄弟,那不是UFO,是中国部署的先进无人侦察机。UFO运行5小时,而且一而再的在中国一侧消失又出现,这也太巧合了吧。
King (Toronto)
Make a large luminous object, attach it to a remote control helicopter and move it around. There!!! u have a made in China UFO.



做一个大型发光体,附在遥控直升机上。一架中国造的UFO就这样产生了。
Rajguru (delhi)
There is nothing like UFO in the world. such news are published only for sensation. Chinese may have developed for military purposes ,some flying machines unknown to rest of the world.
Agree (2)Disagree (0)Recommend (0)



世界上没有UFO,此类新闻是为了引起轰动。中国人可能开发了一些不为人所知的用于军事用途的飞行机器。
shivkumar mohite (Rajkot)
These UFOs must be made in China. They are expert in manufacturing plastic toys of various shapes that can fly and deceive our soldiers that they are some alien spacecrafts.



这些UFO肯定是中国造。中国人擅长制造会飞的形状各异的塑料玩具,欺骗我们士兵,让其误以为是外星飞船。





原创翻译:三泰虎 http://www.santaihu.com
Making Love (Everywhere)
Shoot them Down!
Agree (3)Disagree (0)Recommend (0)



击落它们!
Sudheer (Bangalore)
May be they are Chinese kites :)
Agree (5)Disagree (0)Recommend (1)



可能是中国人放的风筝 :)
Roushon S (Mumbai)
We have got two big UFOs up there: China and Pakistan...
Agree (4)Disagree (0)Recommend (2)



我们边上已经有两个大的UFO:中国和巴基斯坦...
navinder_khurana (nagpur)
Generally just one or two UFOs are sighted. Here is a case where more than 100 UFOs were sighted over a period of time and still we are clueless!!!!!
Agree (2)Disagree (1)Recommend (0)



一般来说只会出现一两架UFO。现在一段时期里出现了100多架UFO,可我们仍然毫无线索!
SHASHIKANTH BALEPURA (Bangalore)
Very strange, what is visible to human eyes, machine is not able to pickup the signals, something fishy, china is very dangerous, need to be very careful, looks will be simple, intentions are very dangerous.
Agree (2)Disagree (0)Recommend (0)



很奇怪,人的肉眼看得到,雷达却捕捉不到信号,值得怀疑,中国非常危险,我们要倍加小心。看起来简单,意图却非常危险。
vivek (Hyderabad)
UFO? LOL..these must be 100% Chinese spying units, if they are UFOs then why they aren't crossing border and fly in Indian air space? are they scared of Manmohan Singh?
Agree (13)Disagree (0)Recommend (2)



UFO?笑,肯定是中国的侦察机。如果是UFO,为什么不越界进入印度空域?害怕曼莫汉·辛格?
MAHA IBRAHMIN (Brahmavartha)
OUR SAARC NEIGHBOURS FEEL THAT INDIA IS A DISEASE ON THE SUBCONTINENT AND THE CURE IS CHINA -- Very soon, they will form a federation under Chinese leadership with single currency monetary union. If that happens, Bharat Mata will disintegrate and many states will join China. period.
Agree (1)Disagree (16)Recommend (0)



与印度为邻的南亚区域合作联盟国家认为印度是次大陆的病害,治愈药就是中国。很快,他们会在中国领导之下形成单一货币联盟。到时候,印度会解体,许多邦会加入中国。
MAHA IBRAHMIN (Brahmavartha)
Look at the destiny of Bharat Mata. On the western side, Pak nukes have completely neutered the capabilty of Indian army to strike Pakistan, on the eastern side Bangladesh is eating Assam, on the southern side Srilanka is killing 4 million Tamil Hindus, on the NE side China is issuing passports to Arunachal Pradesh, from inside Naxals are running a nation within a nation, 300 million Jihadis are reciting QUL YA AYYUHAL KAFIROOON, JESUS has swallowed 7 NE states, 20 million Hindus in Gulf are getting ready to bring Arabs to give Quran, Burqa to Bharat Mata and declare her as Razia Sultana. ---- Now, the stupid KAFIRS are pushing 300 million Muslims to create PAKISTAN-2. --- GOVINDA, GOOOOOOOVINDA:)
Agree (25)Disagree (1)Recommend (9)



看看印度的命运。在西边,巴基斯坦的核武器彻底废掉了印军对其发起攻击的能力。在东边,孟加拉国在蚕食阿萨姆邦。在南边,斯里兰卡在屠杀400万泰米尔印度教徒。在东北方向,中国给阿鲁纳恰尔邦人民发放护照。在内部,纳萨尔派搞国中之国,3亿圣战分子在诵读...,"耶稣"吞并了7个东北邦。海湾两千万印度教徒准备把阿拉伯人的古兰经和罩袍带到印度......现在,愚蠢的卡费勒推动3亿穆斯林建立第二个巴基斯坦...
myalmightygod (India)
They must have come to eat chinese noodles.
Agree (11)Disagree (0)Recommend (1)



他们肯定是过来吃中国面条。
llowers
Wondering why only they were spotted near Arunachal and Kashmir border, really its fishy and don't believe in UFO, they must be some stealth spy drones.
Agree (6)Disagree (0)Recommend (0)



奇怪,为什么只在阿鲁纳恰尔邦和克什米尔的边界附近发现,真的存疑,别相信是UFO,肯定是隐形侦察机。
MAHA IBRAHMIN (Brahmavartha)
IF CHINA WANTS, IT CAN EASILY BREAK INDIA --- Many states are eagerly waiting to join Chinese federation. No Indian is going to sing the song of Bharat Mata with an empty stomach, any more.
Agree (7)Disagree (15)Recommend (1)



只要中国想,它可以轻易分裂印度。许多邦急切等待加入中国。没有印度人会空着肚子唱印度国歌。
Peace (India)
Those may be Chinese fighter plane. India should plan her strategy accordingly.
Agree (4)Disagree (0)Recommend (1)



那些可能是中国的战机。印度应该做出相应战略调整。
SCL Premi (India)
These UFOs must be TREATED AS CHINEESE aircraft, manned or unmanned and must be fired at.
Agree (12)Disagree (1)Recommend (1)



务必将这些UFO当做中国飞机应对,不管是有人的还是无人的,开火吧。
speculation (india)
They "could be" Chinese lanterns.
Agree (9)Disagree (2)Recommend(0)



可能是中国灯笼。
《印度时报》6日报道,驻扎在中印边界从查馍克什米尔的拉达克到东北的阿鲁纳恰尔邦一带的印度军队报告称,在过去3个月里,中印边界收集了100余起有关不明飞行物(UFO)的报告。目前,包括军队、国防发展与研究组织(DRDO)、国家技术研究组织(NTRO)和印藏边界警察部队(ITBP)等在内的组织机构都不能确认这些发光的飞行器究竟为何物。报告引发印度网民各种猜测,有的印度网民认为是中国灯笼,有的认为是中国隐形侦察机,有的认为是"中国造"的UFO,所以无须担心。