原文标题:India readies hi-tech naval base to keep eye on China
原文链接:http://timesofindia.indiatimes.com/india/India-readies-hi-tech-naval-base-to-keep-eye-on-China/articleshow/19203910.cms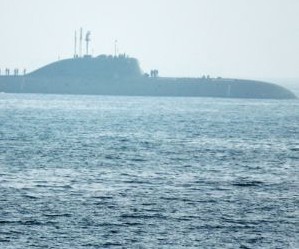 NEW DELHI: Slowly but steadily, India's new futuristic naval base is beginning to take concrete shape on the eastern seaboard. The strategic base, with an eye firmly on China, will eventually even have underground pens or bunkers to protect nuclear submarines both from spy satellites and enemy air attacks.

Sources said a flurry of discussions and meetings have been held in the PMO and defence ministry over the last couple of months to firm up "expansion plans'' for a base located near Rambilli called "Project Varsha" on the Andhra coast — just about 50 km from the Eastern Naval Command headquarters at Visakhapatnam — over the coming decade.



新德里:印度在东海岸建造的新的"未来派"海军基地已经开始缓慢而稳定地成型。这个战略基地甚至可能有地下掩体或地堡,用于保护印度核潜艇免受间谍卫星和空中打击。同时,该基地将作为战略基地监视中国。





消息人士说,过去几个月,印度国防部已经举行了一系列讨论和会谈,形成了未来十年内的稳定扩张计划。该基地在安得拉邦海岸,靠近拉姆比里,被命名为"瓦萨"项目,距离印度东部海军司令部所在地维萨卡帕特南仅约50公里。



Though it's still very early days for Project Varsha, some bill it as an answer to China's massive underground nuclear submarine base at Yalong on the southernmost tip of Hainan Island, which houses its new Shang-class SSNs (nuclear-powered attack submarines) and the Jin-class SSBNs (nuclear-powered submarines with long-range nuclear missiles).

Although land acquisitions and incremental development work on the base under the secretive project kicked off a few years ago, it is set to take off in a major way with the construction of tunnels, jetties, depots, workshops and accommodation. "Further land acquisitions for the sprawling base to be spread over 20 sq km are now underway, with long-term budget allocations also being planned,'' said a source.

The endeavour dovetails into the overall policy to bolster force-levels on the eastern seaboard, with new warships, aircraft and spy drones as well as forward-operating (FOBs) and operational turnaround (OTR) bases, to counter China's expanding footprint in the entire Indian Ocean Region (IOR).



尽管目前"瓦萨"项目尚处于初期建设阶段,但一些人把它视为对中国在海南岛最南端亚龙湾修建的大型地下核潜艇基地的回应。那里部署有中国最新的"商"级攻击型核潜艇和"晋"级弹道导弹核潜艇。





该秘密工程涉及的征地和逐步开发工作几年前已经启动,目前将开始着重修建其中的隧道、码头、仓库、工场和生活设施。一位消息人士说:"这个方圆20公里的基地的进一步土地收购工作已经在进行,长期预算经费分配也正在计划之中。"





这一工程与印度的整体政策相吻合:通过新增舰艇、飞机、无人侦察机、前线作战基地以及军事行动周转基地来提高东海岸的军力水平,对中国在整个印度洋地区的不断扩张予以还击。




以下是印度网民的评论:




manishbhardwaj2001 (USA)
Good move by India.
Agree (2)Disagree (1)Recommend (1)



印度干得好。
DMC_9 (INDYEAAHH)
I still do not understand, why would we publicly discussion all these things, a country Defence project should be a secert!!!!....This Govt. is falling short of achievements so they are talking bout defence projects!!
Agree (60)Disagree (7)Recommend (43)



我还是不理解,为什么要公开讨论这些事情,国防项目本应是秘密!这届政服太缺乏成就感了,所以要拿国防项目来说事!
Mahendra Gaur (Jaipur)
Friendship is a better option.
Agree (10)Disagree (3)Recommend (3)



友谊是更好的选择。
tarun (delhi)
china already has it since years and india is still in early planning stage!! great. thanks to our competent leaders.
Agree (10)Disagree (1)Recommend (7)



中国几年前就已经有了,印度仍处在早期规划阶段!好棒,多亏了我们无能的领导人。
Srinivasan Iyer (Herndon, USA)
Not in my life time, not in my children's lifetime. FYI, I am now 39.
Agree (2)Disagree (1)Recommend (1)



这辈子都不会有,我孩子那一辈也看不到。供大家参考,我现在39岁。



译文来源:三泰虎 http://bbs.santaihu.com/thread-4294-1-1.html

Gaurav Vishal (Bangalore)
A very good news. Proud to be Indian.
Agree (2)Disagree (3)Recommend (0)



非常好的消息,我以作为一名印度人而感到自豪。
Sar (USA)
Russia should not lease nuk submarines to India.. The Indians will tinker with it and attempt to reverse engineer to build a dummy copy cat!
Agree (3)Disagree (10)Recommend (2)



俄罗斯不应该向印度租借核潜艇,印度人会去瞎摆弄,通过逆向工程捣鼓出一个山寨货。
Raghav Bhatnagar (New Delhi)
We do not want this naval base or arms race with china and pakistan, We want Toilets. Goverment of India please built toilets for 680 millions of our fellow poor indians who practice open defecation every day as they can not afford to have toilets. Why our goverment wasting our hard earn money and time on this useless naval base and arms race with china?????
Agree (8)Disagree (10)Recommend (3)



我们不需要这个海军基地,不需要与中国和巴基斯坦展开军备竞赛,我们要的是厕所。请印度政服为6.8亿因承担不起厕所而每天在户外方便的印度穷人修建厕所。为什么我们的政服要把时间和辛苦钱浪费在无用的海军基地以及与中国的军备竞赛中?
Gautham A (Bengaluru)
India is way behind China in terms of Defence capabilities. This is an area that needs to be concentrated on as China is a major super power.
Agree (4)Disagree (0)Recommend (1)



印度在防御能力方面远远落后中国,这是需要去关注的领域,中国可是一个主要超级大国。
Buddhadeva Das (aaa)
Good, yesterday we were saving India from Pakistan, today from China, tomorrow from Bhutan. But all the wars will be on sea, so we bought raincoats.



好样的,昨天我们把印度从巴基斯坦手中拯救出来,明天从中国手中,后天是不丹,但所有战争将在海上进行,所以我们买了雨衣。
Ex Navy (Abroad)
You are right Mr Iyer. I was 10 years old when a survey was done for railway line between Ludhiana/Chandigarh. I sure the idea must have conceived much before that. I am now 60 plus and the first train between Ludhiana/Chandigarh is starting next month keeping my fingers crossed. 2 - Joined the navy in 75 and heard that soon we will have training academy at Karwar in service time I could not see the Naval Academy.
Agree (3)Disagree (0)Recommend (1)



当就修建连接卢迪亚纳和昌迪加尔的铁路展开调查时我才10岁,我敢肯定这个构想当时老早以前就有了。我现在60几了,第一列从卢迪亚纳至昌迪加尔的火车下个月开跑,但愿能成功开通。





我1975年加入海军,当时听说不久在卡尔瓦尔会有训练学院,可我没看到这所海军学院。
Thomas (Bangalore)
Our biggest threat is corruption from within.
Agree (5)Disagree (1)Recommend (3)



我们最大的威胁是内部腐败。
rvijay Vijaykrishnan (pimpri)
it is a strategic requirement



这个是战略需求。
shubham (jaipur)
Jai Hind!!
Agree (3)Disagree (2)Recommend (2)



印度必胜!
vimal (delhi)
so china doesnt need to spy on india , toilet of india has already made them easier for them .
Agree (5)Disagree (4)Recommend (1)



看来中国没必要暗中监视印度的活动,厕所之国印度已经为其提供方便了。
John Luk (Hong Kong)
Dumb Indians can never match China, its time for another spanking like 1962.
Agree (18)Disagree (20)Recommend (4)

愚蠢的印度人永远也比不上中国,是时候再打屁股了,类似1962年的中印战争。
Vikash Kumar (New Delhi, India)
Pakistan and china both are the major issue for India.We can't neglect it.Finally India has open his eye also for China,its a good news.
Agree (3)Disagree (2)Recommend (0)



巴基斯坦和中国对印度都是重大问题,不容忽视。印度最终睁开眼睛正视中国了,这是好消息。
Dinesh (Mumbai)
If every Indian citizen aged 18-40 were legally required to do 2 months military training/service every year, then India would be an invincible nation with over 500m National Reserve Soldiers. No matter how much Pakistan or China spends on their military, they will NEVER be able to beat India. Especially since China is aging in the long run. This would then free our regular armed forces to focus exclusively on offensive warfare. But as always, the attitudes and mindsets of everyday Indians once again keep India from achieving its potential. If Singapore and South Korea have National Service, why not India? Especially with all the threats we are facing in our area of the world. It might even put some much needed strength and discipline into the increasingly soft Indian youth.
Agree (18)Disagree (10)Recommend (12)



如果每一名18至40岁的印度公民每年义务参加为期两月的军事训练,印度就会有5亿预备役,真心无敌了!不管巴基斯坦和中国在军事上如何投入,都永远无法打败印度,况且中国长远来看人口不断老化。我们的正规军就可以腾出手来专注进攻战。然而与往常一样,印度人的态度和思维再次阻碍印度人实现其潜力。如果新加坡和韩国能实行全国兵役制,为何印度不能?况且我们正面临许多威胁。此举还能在日益软弱的印度青年人身上注入急需的力量和纪律性。
exhalted.moon (delhi)
this is a positive development, india needs to hire more troops and double the size of the indian army



这是一个积极发展,印度需要雇佣更多军队,规模应该翻一番。
Mahesh Kuthuru (Las Vegas, Nevada)
Lets put up 8 massive nuclear/shipyard/shipping bases all around the country with defense and civil uses. Lets build a lot of submarines and ships. Lets use drones, cyberwarfare etc. Lets expand our army to 100 million. Vande Mataram
Agree (3)Disagree (7)Recommend (1)



让我们在全国各地建造8个大型核潜艇基地、船厂和航运中心,可供民用和军用,还要建造许多潜艇和军舰,动用无人机、网络战.......让我们把军队扩充至1亿人.......
Rajeev (Norway)
our Indian navy is far superior than china at this moment, all we need is support of all ASIAN countries USA to contain Chinese threst/expansion plans. our cordial relations with USA,Taiwan,South Korea, Japan and Russian governments are equally important which our elderly PM must realise.
Agree (6)Disagree (6)Recommend (2)



印度海军目前远优于中国海军,所需要的是亚洲各国和美国的支持,以遏制中国的威胁和扩张计划。与美国、台湾、韩国、日本和俄罗斯政服保持密切关系也同样重要,年迈的总理对此务必要有个认识。
Sambit (Bangalore)
Build up good relation with China. We are poor country and should use the money to improve economic health of people and infrastructure.
Agree (8)Disagree (10)Recommend (2)



印度该做的是建立对华友好关系,我们是穷国,应当把钱用于改善人民的经济状况和改善基础设施。
Karthik (India)
Less talk more action, we dont hear Chinese making such claims and also alarmimg our neighbors at the asme time, these things should be top secret
Agree (3)Disagree (0)Recommend (0)



少说话多做事,我们都没听说中国人这样声张的同时引发邻国的担忧。这些事情本该是最高机密。
PRADEEP DEO (Sharjah)
Hope this dones not remain on paper and hope no SCAMS .......
Agree (4)Disagree (0)Recommend (1)



希望不会停留在纸上,希望不会出现丑闻.......
nitya (Chennai)
this is nice to hear,
Agree (2)Disagree (2)Recommend (1)



喜闻乐见。
Rajesh (Goa)
Why Our Media Discloses every information to our enemies........ Let them break their head to find out..... Why are we serving every thing to their table...?????
Agree (41)Disagree (1)Recommend (23)



为什么我们的媒体把每一条消息都披露给敌人.......让他们绞尽脑汁去找吧......为什么要伺候他们?
busa (Calicut)
This is very strange and funny news to read. A nation reveals its naval secrets to the world. Why is it so in our India? As the saying goes; barking dog seldom bites. If this is a top priority and valued naval project it should not be announced to the public. Is it a way for the congress to get vote from the people? feel like laughing......
Agree (25)Disagree (3)Recommend (14)



这条新闻读起来真心感觉奇怪和有趣。一个国家向世界披露海军秘密,怎么印度会这样子?俗话说:会叫的狗不咬人。如果这个是优先考虑和重要的海军项目,那就不应该公之于众。这就是国大党从人民那里获得选票的方式?真心想笑......
FoolishDreamers (Desh) 1 day ago
INDIA CAN'T EVEN KEEP A PASSING ITALIAN BOAT FROM KILLING ITS FISHERMEN NEXT TO ITS COAST, BUT THEY'LL TALK AND TALK ABOUT KEEPING AN EYE ON THE ENTIRE INDIAN OCEAN . . . . .
Agree (23)Disagree (6)Recommend (8)



印度连海岸附近一艘路过的意大利船只杀害印度渔民这一事件都没法阻止,却在这里高谈阔论如何监视整个印度洋.......
LEGEND (HAIFA)
WE ISREAL ARE ALWAYS WITH INDIA ,,,,,,,,,,,,,,,,,,,,, NO ONE COMES CLOSE
Agree (24)Disagree (6)Recommend (6)



我们以色列永远和印度在一起......无人可及....
King (Toronto)
India should partner with South Korea and build subs. India need at least 50 subs to counter China.
Agree (11)Disagree (1)Recommend (5)



印度应该与韩国结为伙伴,大力建造潜艇,印度至少需要50艘潜艇来反制中国。
Truth (In)
I am Lankan Tamil. I welcome China to takeover Trincomalee harbour and use as its naval base. I will be happy if China open its military bases in Jaffna. At least China did not betray Tamils. India used Tamils for its benefit and let them down.
Agree (9)Disagree (15)Recommend (5)



我是斯里兰卡泰米尔人,欢迎中国接管亭可马里港,并将其作为海军基地。我乐见中国在贾夫纳开设军事基地,至少中国不会背叛泰米尔人。印度为一己之私而利用了泰米尔人,进而辜负了他们。





【三泰虎注:亭可马里是斯里兰卡东北部港市,贾夫纳是斯里兰卡北部港市】
《印度时报》3月26日报道,原题:印度准备修建高科技海军基地,旨在监视中国。据报道,印度在东海岸建造的新的"未来派"海军基地已经开始成型,可能有地下掩体或地堡,用于保护印度核潜艇免受间谍卫星和空中打击。同时,该基地将作为战略基地监视中国。尽管目前"瓦萨"项目尚处于初期建设阶段,但一些人把它视为对中国在海南岛最南端亚龙湾修建的大型地下核潜艇基地的回应。这一工程与印度的整体政策相吻合:通过提高东海岸的军力水平,对中国在整个印度洋地区的不断扩张予以还击。