译文来源:三泰虎 http://www.santaihu.com
原文标题:India lost 10% share in global BPO mkt to China, Brazil
原文链接:http://articles.timesofindia.indiatimes.com/2013-02-27/outsourcing/37330142_1_indian-bpo-industry-global-bpo-market-bpo-sector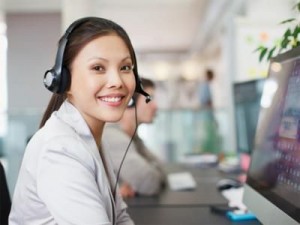 NEW DELHI: India has lost about 10 per cent share of the global BPO market in the last five years to destinations like China, the Philippines and Brazil, raising concerns for the $20-billion Indian BPO industry.

The pre-budget Economic Survey 2012-13, which was tabled in Parliament, said India faces stiff competition from several emerging countries in the BPO sector.

新德里:在过去5年里,印度大约10%的全球BPO市场份额丢失给了中国、菲律宾和巴西等外包目的国,增加了人们对印度200亿美元产值的BPO业的担忧。



2012-13年度经济预算调查报告显示,印度在BPO领域面临几个新兴国家的激烈竞争。



It called for information campaigns by the industry to dispel the myths and fears about outsourcing in the developed economies.

Countries like Malaysia, China and the Philippines in Asia; Egypt and Morocco in North Africa; Brazil, Mexico, Chile and Columbia in Latin America; and Poland and Ireland in Europe are emerging as attractive destinations for voice contracts, posing a significant threat to Indian firms, it said.

"According to Nasscom, in the last five years, India has lost about 10 per cent market share to the rest of the world in the world BPO space, most of which is in the voice contract segment," it said.



报告呼吁该行业发起宣传,消除人们对发达经济体外包业的迷思和恐惧。





报告称,马来西亚、中国和菲律宾等亚洲国家,埃及和摩洛哥等北非国家,巴西、墨西哥、智利和哥伦比亚等拉丁美洲国家,波兰和爱尔兰等欧洲国家,正崛起为有吸引力的语言类外包目的地,给印度公司带来了明显的威胁。





据印度软件和服务业企业行业协会(Nasscom)所述,在过去5年里,印度丢失了10%的全球BPO市场份额,大部分是语言类外包。



According to industry body Nasscom, in FY13, IT services would account for USD 50 billion, while Business Process Management (BPM or BPO) and Engineering services would contribute USD 20 billion and USD 10 billion, respectively.

In terms of competition, though China faces challenges like language proficiency, it is making large investments in the mission mode to increase English proficiency.

"Thus, (China) may eventually emerge as a threat to India," it added.



Nasscom称,2013年度的IT服务业将报收500亿美元,其中业务流程管理(BPM或者BPO)和工程服务将分别贡献200亿美元和100亿美元。





在竞争方面,虽然中国面临语言能力等挑战,但该国进行了大量投资以提高英语水平。





因此,(中国)可能最终崛起为印度的一个威胁。



The Philippines, which is the second largest destination for outsourcing, is also a serious competitor having developed both the hardware and software segments of IT.

Outsourcing has become a national issue in many developed countries like the US and the UK, who are supporting the local BPO industry through various means.



菲律宾是第二大外包目的国,也是一个强有力的竞争对手,在IT硬件和软件领域都有所发展。





外包在美国和英国等许多发达国家成为了全国性问题,这些国家通过各种方式支持本国的BPO产业。



"In such a situation, the Indian BPO industry needs to gear up to address the challenges. Information campaigns to dispel the myths and fears about outsourcing needs to be undertaken by the industry in the developed economies," it said.

In the overall IT and IT-enabled services space, new competitors like China, Israel and the Philippines have emerged in recent years.

Between 2005 and 2011, the annual average growth of IT-ITeS services was 69 per cent in the Philippines, 28 per cent in Sri Lanka, 59 per cent in Ukraine, 27 per cent in the Russian Federation, 37 per cent in Argentina and 35 per cent in Costa Rica.



在这种情况下,印度BPO业应当加快解决挑战。该行业应该发起宣传,消除人们对发达经济体本国外包业的迷思和恐惧。





在IT业和IT驱动的服务领域,中国、以色列和菲律宾等国最近几年已经崛起。





在2005年至2011年期间,菲律宾在IT业和IT驱动的服务领域年均增长69%,斯里兰卡是28%,乌克兰是59%,俄罗斯是27%,阿根廷是37%,哥斯达黎加是35%。




以下是印度网民的评论:




Bhaskar Singh (Guwahati, India)
if its in the Decline phase of PLC theory, it is an alarming situation for Indian youth..... it was BPO which changed India



如果是处于PLC理论的下降阶段,那么这是令印度年轻人担忧的情况......正是BPO改变了印度。
gov (patna)
forget about BPO job. go for goverment job. good salary, perks, job security.
Agree (4)Disagree (3)Recommend (0)



别提BPO工作了,去政服工作,待遇好,有额外津贴,工作有保障。
paul (blr)
it should be seen as a wake up call for indian IT industry and indian IT leaders!!! govt has not anyway bothered about the rise or fall of the IT industry, but its the million workforce who are going to be impacted.... hope soon some solid corrective measures be taken in this regard!!!



这应该被视为为印度IT业和IT领袖敲响警钟!不管怎样,政服不会去管IT行业的沉浮,但数百万劳动力会受影响.....希望在这方面很快会有可靠的纠正措施!
gull (Singapore, Singapore)
get a goverment job. good salary, perks, job security. even a primary teacher makes more than 20 thousand.
Agree (4)Disagree (3)Recommend (0)



找一份政服工作,待遇好,有额外津贴,工作有保障,就连小学老师也能赚2万多卢比。
Rohit (wirtland)
it is a bad news for India but it can be used as learning lesson and India can invest in Mnafacturing sector which will add to increase our GDP much higher than IT could do. But I know I am asking to mch from our hard working indian govt. who is always srrounded by scams.
Agree (2)Disagree (0)Recommend (1)



这对印度是坏消息,但可以被当做教训,印度可以投资能比IT业带来更高GDP的制造业。不过我明白,这对总是丑闻缠身和努力工作的印度政服来说是要求过多了。
Bhaskar Mittal (Canada)
Chinese are fast picking up English. They will wipe out 50% of Indian's foreign business in next 10 years.



中国人的英语进步很快,他们在未来十年会吃掉印度50%的国外业务。



译文来源:三泰虎 http://www.santaihu.com


Indiaman (Mumbai) replies to Bhaskar Mittal
Absolutely,wherever china goes they conquer the market & destroy the competitors.




绝对正确,中国到哪,哪里的市场就会被征服,竞争对手就会被摧毁。



Sai Vijay (Bangalore)
Caution India!!!!!!!!!!!!!



印度,小心!
Sunil (Baroda)
In my view governement / BPO companies need to seat together to brainstronm the bottlenecks in the BPO insustries , there are many issues like infracture , trained manpower , taxestion policies etc which needs to be resolved . BPO companies needs to go to the B- C grade cities to reduce the cost . Gov. needs to improove the infracture like power, public transportation, law and order , water , education etc. so that there is complete social change in rural area.



在我看来,印度政服和BPO公司应该坐在一起集体讨论BPO行业的瓶颈,该行业存在许多有待解决的问题,比如基础设施欠缺,训练有素的人员不足,税收政策不合理等。BPO公司应当去二三线城市降低成本,政服应当改善基础设施,比如供电、公共交通、法律秩序、水、教育等,以便带动农村地区的全面社会变革。
以下评论来自印度经济时报:
原文标题:Economic Survey 2013: India lost 10% share in global BPO mkt to China,Brazil in 5 years
原文链接:http://articles.economictimes.indiatimes.com/2013-02-27/news/37331029_1_indian-bpo-bpo-sector-economic-survey
pavan (Hyderabad)
BPO business always need to be competitive ...and to be competitive you need to run it from cities like Hyderabad and Mysore ..... but our BPO run in Bangalore ..Mumbai and Delhi ...which are very costly cities to do business. and training is very imp which we lack from others
Agree (4)Disagree (4)Recommend (2)



BPO公司要有竞争力。要有竞争力,那就得在海德拉巴和迈索尔等城市运作。但是我们的BPO公司却在班加罗尔、孟买和德里运作,这些城市商业成本昂贵。培训也很重要,这是我们所缺乏的。
kasera vijay (delhi)
May be because of wrong policy.
Agree (2)Disagree (2)Recommend (2)



可能是错误政策导致的。
Mr.Blunt (Bangalore)
In my experience, the South Africans are way superior to the Indians... they are able to relate better... through their education and training.... to the west, are proactive, and above all... give a straight answer to a straight question. And they're cheaper. I have had situations where I have gone round in circles for 1 hour with Indian BPO staff, without resolving the issue at hand. Given the choice I would prefer the South Africans, East Europeans and Brazilians any day.
Agree (2)Disagree (4)Recommend (1)



以我之见,南非人远远强过印度人,在经过教育和训练后,他们能够更好地向西方人陈述问题,积极主动,最重要地是正面回答问题,而且人力成本更低。我经历过这样的情况:和印度的BPO人员兜圈兜了一小时也没有解决手头上的问题。要是有得选,我宁愿要南非人、东欧人和巴西人。




Deepak (Pune) replies to Mr.Blunt
South Africa resources will be more expensive than indians.
Agree (4)Disagree (2)Recommend (0)




南非人的人力成本比印度人更昂贵。



binal (Mumbai)
many Indian families are actually dependent on the outsourcing business...we really need to take care of this business.......
Agree (3)Disagree (0)Recommend (1)



许多印度家庭靠外包业务吃饭,我们真的要打理好这个业务......
Suraj (India)
BPO's cannot afford to be complacent. This should be a wake-up call for this segment. Off late we have been hearing too much complains from the Companies who have outsourced their work to India on data theft and misuse. This is a dangerous trend and if not checked immediately will give the entire industry a bad name.
Agree (4)Disagree (0)Recommend (2)



印度BPO业也不能太得意。这应该能为该行业敲响警钟。最近,我听过太多将业务外包给印度的公司抱怨数据被盗和被滥用。这是一个危险的趋势,如果不立即遏制,会给整个行业带来坏名声。



译文来源:三泰虎 http://www.santaihu.com
Ivan Bigger (Moscow)
This is good news...atleast now Indian BPOs like Infy and TCS should start building a comprehensive product portfolio and move away from services...
Agree (2)Disagree (0)Recommend (0)



这是好消息,至少infosys和TCS等印度BPO公司会抛弃服务外包,转而开始构建一个全面的产品组合......
bind rk (us)
Need to find out the cause where and why we are loosing the shares.
Agree (0)Disagree (1)Recommend (0)



必须找到我们丢失份额的领域和原因。
COLRANBIRLAMBA lamba (PTA)
WE MUST WORK HARD



我们必须努力工作。
Varun Singh (India)
This is certainly not a good sign for India,as BPO sector provides a lot of employment . And also a wake up call that same thing can happen to the software sector ,As China also has a large population .



这对印度肯定不是好迹象,BPO业可提供了大量的就业。此外,还应该能敲响一个警钟,即软件业也可能出现一些问题,因为中国也有庞大的人口。
Jag Mohan (Delhi)
We are losing the share because being not the competitive enough grab the business.
Agree (1)Disagree (1)Recommend (0)



我们在失去份额,因为不具有足够的竞争力,揽不到业务。
COLRANBIRLAMBA lamba (PTA)
INDIANS PULL UP UR SOCKS



印度人,振作起来。
The Bharatiya (Bangalore)
China and Brazil have low cost solution than India. India will loose more in coming years.
Agree (1)Disagree (1)Recommend (0)



中国和巴西有比印度成本更低的方案,印度在未来几年会失去更多份额。
Prakash Alkutkar (Pune)
Biggest cost in BPO is manpower, and we should have great advantage there. Compare our per capita income of $3700 a year with that of Phillipines ($4100) Sri Lanka($5700) Ukrain, Russia and Costa Rica (all over $10000 ), and we are still loosing business to them? We need to increase competitiveness, make setting up business easier and in general shed the complacency & work harder!
Agree (1)Disagree (0)Recommend (0)



BPO业的最大成本是人力,我们本该有巨大优势。我们的年个人平均所得是3700美元,相比之下,菲律宾是4100美元,斯里兰卡5700美元,乌克兰、俄罗斯和哥斯达黎加均超过1万美元,可我们仍然有一些业务输给了他们?我们需要提高竞争力,使建立企业容易些,还要摈弃自满,努力工作!
Varun Arya (Indore)
With costs rising in traditional IT centres, it was time for the companies to move to tier 2 and 3 cities. But they want everything on a platter, never moved there coz not all state govts building SEZs, they wanted to save on tax so badly that they lost their competitive edge Clearly a case of lack of vision, these companies were just lucky, everything fell in place because the Westerners wanted to reduce cost. You can even look at the ITes companies, most of them still pitching of cost arbitrage, which won't always be there, time to innovate.



随着传统IT中心的成本上升,这些公司该迁往二三线城市了,由于并非所有邦有建特区,它们想把一切放在一个盘子上,坚决不搬。它们如此渴望节省税收,以致于失去了竞争优势,明显是缺乏眼光的案例。这些公司是幸运的,西方想要降低成本,所以一切顺利。你可以去看这些IT公司,大多仍然在依靠成本套利,这不会永远存在下去的,该创新了。
三泰虎2月28日译文,印度被中国和巴西抢占10%的全球BPO市场份额。据印度时报报道,在过去5年里,印度大约10%的全球BPO市场份额丢失给了中国和巴西等外包目的国,增加了人们对印度200亿美元产值的BPO业的担忧。据印度软件和服务业企业行业协会(Nasscom)所述,在过去5年里,印度丢失了10%的全球BPO市场份额,大部分是语言类外包。在竞争方面,虽然中国面临语言能力等挑战,但该国进行了大量投资以提高英语水平。因此,中国可能最终崛起为印度的一个威胁。