印度国内的奥林匹克协会选举涉嫌受到政服干预,所以通过决议,暂时终止印度的成员国资格。印度奥委会被暂停成员国资格会带来深远影响。印度奥委会将不能再获得国际奥委会的资金,官员不会被邀请参加奥运会和残奥会等赛事。印度运动员将不能在三色旗下参加比赛,但可以在国际奥委会的旗帜下参加比赛。预计亚奥理事会和英联邦运动会联合会也会效仿,将就亚运会和英联邦运动会的参赛方面对印度采取类似制裁。


版权所有:http://www.santaihu.com
原文标题:Suspended by International Olympic Committee, India faces ban from Olympics
原文链接:http://articles.timesofindia.indiatimes.com/2012-12-05/others/35619658_1_ioa-elections-ioa-s-agm-top-ioa-officials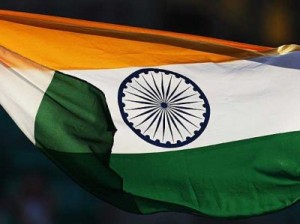 NEW DELHI: The India Olympic Association's suspension from the Olympic movement will have far-reaching consequences . The IOA will no longer get funds from IOC and the officials will not be invited by the IOC to attend its events like the Olympics and Paralympics.

The Indian athletes will not be allowed to compete under the tricolour but could be permitted to compete under the IOC flag. The Olympic Council of Asia and the Commonwealth Games Federation are also expected to follow suit, which will result in similar sanctions as far as the Asian Games and Commonwealth Games are concerned.

The IOC had been threatening a€"in a series of letters in the past few days to slap sanctions on India for following the government's Sports Code in the IOA elections, which the international body insists is against the Olympic charter. The adherence to the Sports Code has been interpreted as "government interference in the Olympic movement" by the IOC.



新德里:印度奥委会被暂停成员国资格会带来深远影响。印度奥委会将不能获得国际奥委会的拨款,官员不会被邀请参加奥运会和残奥会等赛事。



印度运动员将不能在三色旗下参加比赛,但可以在国际奥委会的旗帜下参加比赛。预计亚奥理事会和英联邦运动会联合会也会效仿,将就亚运会和英联邦运动会的参赛方面对印度采取类似制裁。



印度奥委会的选举"遵从政服的体育法规",国际奥委会认为此举违背奥运会宪章,在过去几天里发出了一系列信件,威胁对印度采取制裁。"遵从体育法规"被国际奥委会描述为"政服干预奥运会"。



The suspension came just a day before the IOA elections, which top IOA officials said would go ahead as per schedule . IOA is holding the elections on the directive of the Delhi high court which has asked the sports body to conduct the polls as per its own constitution as well as the Sports Code. "We are going ahead with the elections. We are yet to receive any official communication from the IOC. Let us get that first, which we will place before IOA's AGM tomorrow," IOA acting president Vijay Malhotra told TOI.

IOC took the decision after it snubbed IOA's bid to send a two-member delegation to explain its position. IOA's incoming president Abhey Singh Chautala termed the decision as "one-sided" . "IOA has sent a letter to IOC regarding sending two officials to discuss the issue . There was no response from IOC. This is a one-sided decision," he told reporters.

It has been learnt that IOC member in India, Randhir Singh, did not attend the meeting in Lausanne since the members of countries which are facing sanctions are usually asked to stay away from the meeting.



制裁发生在印度奥委会选举的前一天,印度奥委会称选举会按原定计划进行。此次选举是在德里高等法庭的命令下展开的,该命令要求印度奥委会根据其章程和体育法规展开投票。"我们继续进行选举,还有待与国际奥委会进行正式沟通。先完成选举吧,"印度奥委会执行主席Vijay Malhotra在接受《印度时报》的采访时称。





印度奥委会提出派两人代表团过去解释,然而国际奥委会冷落了该请求,并做出了制裁决定。印度奥委会即将上任的主席Abhey Singh Chautala称该决定是"单方面"的。"印度奥委会向国际奥委会发去了一封信,提出派两名官员去商讨该问题,但没有收到国际奥委会的回复。这是一个单方的决定。"





据获悉,由于被制裁的成员国通常被拒绝参加会议,国际奥委会的印度代表Randhir Singh没有参加在洛桑市举行的会议。



That the suspension was imminent was evident from the development in the run-up to the elections. After a series of letters asking IOA to follow the Olympic charter, the IOC gave the first warning of suspension on November 23. Another warning came five days ago.

Interestingly, IOC's decision has been welcomed by some former and current sportspersons who feel it presents an opportunity to cleanse the mess in IOA. "As a patriotic sportsperson,this is the most embarrassing moment for me," shooter Moraad Ali Khan told TOI. "However, given the mess in Indian sports in the last few years, this could be the best thing to happen."

Sports minister Jitendra Singh termed the IOC's move as an "unfortunate decision" .

"It is a very unfortunate decision for the sporting community . I still don't know the details but once we learnt about the mess we wrote to the IOC. They never responded."



从选举准备阶段的进展来看,被暂停成员国资格的制裁是即将来临的。国际奥委会发出了一系列信,要求印度奥委会遵守奥运会宪章。11月23日,国际奥委会发出了暂停其成员国资格的首个警告,5天前又发出了另一个警告。





有趣地是,国际奥委会的决定受到了一些退役运动员和现役运动员的欢迎,他们认为此举为印度奥委会整顿烂摊子提供了机会。"作为一名爱国的运动员,此举令我再难堪不过了,"射击运动员Moraad Ali Khan在接受《印度时报》的采访时称,"然而,鉴于印度体育过去几年的混乱局面,此举可能再好不过了。"





体育部长Jitendra Singh将国际奥委会的行动称为"不幸的决定"。





"对于体育界来说,这是一个非常不幸的决定。我仍然不清楚细节,一获悉此事后,我就写信给国际奥委会,但从来没有收到回复。"




以下是印度网民的评论:




K (India)
Also, ban cricket and Bollywood for five years in India so that we can focus on developing logistics, the roads, high ways, bridges, railways, airports, schools, improving our healthcare systems, rooting out corruption, scams, investing in research and developments of new technologies, modernising our defense, and investing in J&K (hospitals, roads, schools, universities, industry), and so on. The list is long. Can we do this?
Agree (81)Disagree (9)Recommend (40)



此外,还要在五年内禁止印度参加板球比赛,禁止宝莱坞拍电影,以便我们可以集中精力发展物流网络、公路、桥梁、铁路、机场、学校,改善医疗系统,根除腐败、丑闻,投资新技术的研究和开发,搞国防现代化,在查馍克什米尔投资(兴建医院、公路、学校、大学、工业)等。名单还很长。我们能办到吗?
Bubble (india)
Now Indian sportsmen have two options left IPL and BPL. If you play cricket you go and join IPL. If you play other games go and join BPL (Below Poverty Line).
Agree (106)Disagree (2)Recommend (65)



现在留给印度运动员的选择有两个:IPL(印度板球超级联赛)和BPL(处于贫困线以下)。如果你是打板球的,那么加入IPL;如果你从事其他项目,那么就进入BPL。





译文来源:三泰虎 http://www.santaihu.com
Devendra (Mumbai)
I'm very happy. Olympic may be a big thing for the world but it is not for India. Olympic was designed for Europeans and not for Indians. None of the major games that India plays in rural areas are part of Olympic. Olympic does represent India so we should also not become lame duck participants in that event. I'm happy. Work with us and work alone !!!
Agree (10)Disagree (19)Recommend (4)



我很高兴。奥运会对于世界来说是一件大事,但对印度不是。奥运会是专为欧洲人开的,不是为印度人开的。在印度农村地区玩的主要运动中,没有一项是奥运会项目。如果奥运会有代表印度,那么我们也不应该成为该赛事的低能儿。
Garnal Dhillon (Punjab)
Wow what an achievement. Thank You UPA..you have put :) in so much honest hard work in getting India kicked out of IOC. India shining.....
Agree (7)Disagree (0)Recommend (1)



哇,好伟大的成就。感谢UPA政服,正是你们辛勤的付出让印度被踢出国际奥委会,印度大放光芒.....
anantdarak (kop)
this was bound to happen... the way IOA and its subsidry bodies are managed and presided over in the form of dynastic politics is the root cause to all this ... What is a politician to do with sports matter ... the politicinas reach every where were the money is involved... if there was no money they would have not looked the way... its a shame we still continue with the Kalmadis, Banhot and V K malhotra ... these ppl are like mites they will eat all the wood...
Agree (11)Disagree (0)Recommend (7)



这个必定会发生的....根源在于印度奥委会及其下属机构的管理和运作基于王朝政治的模式.....体育与政客何干呢......哪里有钱,哪里就会有政客的身影...如果没有钱,政客是不会看过来的......卡尔曼迪、Banhot和malhotra之流仍然在位令我们蒙羞....这些人是螨虫,会吃光所有的森林....
PSETHI (USA)
Good riddance. We have many other things to worry about. First put the house in order - remove corruption - bring better governance - improve literacy rates - build a stronger middle class, then go out and play.
Agree (12)Disagree (8)Recommend (7)



终于摆脱了。我们有许多其他事情要顾及。先把国内整顿一下吧,清除腐败,改善管理,提高识字率,培育更大规模的中产阶级,然后再出国玩奥运。
Ron Sundar (USA)
Nice going for India. A rebuke from the Olympic committee to a democratic nation. No where else but India!
Agree (4)Disagree (0)Recommend (1)



印度干得好。国际奥委会谴责一个皿煮国家,这个皿煮国家不是其他哪个国家,正是印度!
Pinaki (NY)
So what's the big deal!!! In any case we are just visitors adding to the numbers and wasting the tax payers hard earned money.
Agree (3)Disagree (0)Recommend (1)



有什么大不了的!!!我们本来就是看客,凑个数而已,还浪费纳税人的辛苦钱。
gattu (US)
Rarely we get medals. That hope also gone.
Agree (2)Disagree (0)Recommend (1)



我们很少得奖牌,现在连得牌的希望都没了。
Suraj Vanch (Wlltn)
Big slap in face of the hairy faced pm. If he had guts and leadership the nation of over a billion indians would not be the laughing stock it is.



给了毛公脸总理一记大耳光。他要是有勇气和领导能力,十亿人口的印度就不会成为笑料。
Amit (Boston, USA)
Good..I like that...the world has started to naote what a POS country India is.
Agree (9)Disagree (3)Recommend (4)



好啊,我喜欢,世界开始注意到印度是一个刷卡机。




David (USA) replies to Amit
India is a great country, and I am not even Indian.




印度是一个伟大的国家,我连印度人都不是。




Amit replies to David
Seems like you have never been to India..I was born there but I am proud that I left 15 years ago..best decision of my life.
Agree (3)Disagree (1)Recommend (1)




似乎你没有来过印度。我在印度出生,但15年前就离开了,我感到自豪,这是我这辈子做的最好决定。



Zafar Khan (Mumbai)
Like if anyone cared for Olympic? Runner of India without proper shoes at Olympic. We have plenty of money for Cricket. But what will happen when Tendulkar is gone?
Agree (11)Disagree (0)Recommend (2)



有人关心奥运会吗?印度的跑步运动员奥运会时没有体面的鞋子穿,板球的资金却非常充裕。Tendulkar要是走了,会咋样?(三泰虎注:Tendulkar是印度板球明星)
Manish (Mumbai)
Let there be ban on every international sport, till the time intervention of politicians exist in India.
Agree (7)Disagree (1)Recommend (1)



只要印度体育还存在政客干预,就要禁止印度参加所有国际体育比赛。
Limkha Sinh (Delhi)
India's splendid performance in last Olympics has sent shivers down the spines of US & China. They are now afraid of India as they know that India is all set to win the next Olympic Games. In order to escape the humiliation of defeat, they have conspired with IOC to prevent India from participating in Nest Olymics, Asiad & CWG. They are pathetic losers...
Agree (6)Disagree (35)Recommend (3)



印度在上届奥运会的精彩表现令美国和中国不寒而栗。中美现在害怕了,怕印度决心赢得下届奥运会。为了逃避失败的耻辱,他们勾结国际奥委会,阻止印度参加下一届奥运会、亚运会和英联邦运动会。他们是可悲的失败者....





原创翻译:三泰虎 http://www.santaihu.com




miss_leading (IOC) replies to Limkha Sinh
LOL !! Stop Hallucinating. Not sure about US & China but your "highest" opinion about our performance did sent out shivers down the spines!!
Agree (15)Disagree (0)Recommend (6)




笑!别妄想!不确定美国和中国是否会不寒而栗,但你有关印度表现的"高论"的确让人不寒而栗!!




Dorai (Hubli) replies to Limkha Sinh
Are you on another planet ?..perhaps another galaxy ! LOL
Agree (21)Disagree (0)Recommend (7)




你是否在另一个星球上?也许是在另一个银河系上!笑。



Harjas (Ludhiana )
World's largest democracy unable to conduct fair IOA election. Shame shame...MMS .... Joker SARDAR
Agree (55)Disagree (1)Recommend (37)



世界最大的皿煮国家无法举行一次公平的奥委会选举。耻辱,耻辱.....
xrayman (uk)
I am glad the IOA is banned, any way there is no use of us being in the IOC as we hardly win any medals. Atleast the crooks in the IOA wont use the Olympics to sponsor their own relatives and cant use it to scam money anymore.
Agree (14)Disagree (0)Recommend (7)



我很高兴看到印度奥委会被禁。不管怎样,印度呆在国际奥委会没啥用,几乎拿不到奥运奖牌。此举至少可以让印度奥委会的骗子无法利用奥运会来赞助其亲戚,无法利用奥运会盗取钱财。
sanjeeb (India)
Nothing will happen....IOC or any sports body needs money .... china and India has 1/3rd of world population...hence the Adv money is in this region.....they have to come back........
Agree (0)Disagree (17)Recommend (0)



不会有事的,国际奥委会或者其他体育机构需要钱....中国和印度的人口占世界三分之一.....所以资金大部分来自该地区....印度肯定会恢复成员国资格的......
Bholu (Delhi)
It appears that International Olympic Committee is also benefeciary of corruption in Indian sports federations. IOC is behaving in a dubious manner in opposing the governments efforts to clean up the mess. Quite preposterous
Agree (4)Disagree (9)Recommend (0)



国际奥委会似乎也从印度体育联合会的腐败中受益。国际奥委会抱着一种怀疑的态度反对印度政服收拾烂摊子。相当荒谬。
rajivgarg63 (cali)
congrats to our politicians for screwing up everything. You people do the country proud
Agree (14)Disagree (0)Recommend (10)



祝贺政客搞砸了一切。你们让国家自豪。
jitender (Austin)
Its correct IOA should not take orders from government.
Agree (3)Disagree (0)Recommend (1)



国际奥委会的决定是正确的。印度奥委会不应该受命于政服。
(USA) 4 days ago
good. India should be banned. Every 4 years we have to face the embarrassment of not winning even single gold medal. 1.3 billion people and no place in world of sports.
Agree (9)Disagree (3)Recommend (5)



好样的。印度是该被禁。我们每四年就得面临13亿人拿不到一枚金牌的尴尬,在世界体育上没有地位。
Abhijit (Sydney)
Well done IOC. Good move. Should have done this long time back. The Indian 'inefficient and useless' government don't have guts to remove the corrupts but atleast IOC for whatever reasons did this so atleast this way those corrupt and shameless idiots gets kicked out. I would recommend life time ban if possible, as it will save tax-payers money.
Agree (9)Disagree (1)Recommend (3)



国际奥委会干得好。早就该这样做了。印度"低效和无用"的政服没有勇气清除腐败,不管是出于何原因,国际奥委会至少代劳了,那些腐败和无耻的傻瓜被踢出来了。可能的话,我建议终生禁止印度成员国资格,这样可以节约印度纳税人的钱。
rajan loknathan (chennai)
If you see from another angle it is better Inia does not participate in Olympics as our athletes perform very poorly for a nation of this size and magnitude. Let us train them properly as the Chinese do and then send them later.
Agree (5)Disagree (0)Recommend (5)



如果换个角度来看,你会发现印度不参与奥运会更好。相比国家的规模和大小来说,我们运动员的表现实在很糟糕。先向中国人学习,好好训练,然后再派出去比赛。





原创翻译:三泰虎 http://www.santaihu.com
NEO (Fortunately not India)
Ha ha ha...what else can you expect from this hapless and hopeless country called India? I am fortunate that I am no longer an Indian citizen. Today, I proudly say that I am Australian, and I cheer my Australian athletes in Olympics. Now a days, I hate anything that is brown. I wish if there a way to get rid of my brown skin. I will never ever return to India, and in fact I will never let my children travel to that godforsaken country.
Agree (6)Disagree (6)Recommend (3)



哈哈,你还能对这个叫做印度的倒霉和绝望的国家抱什么期望呢?今天,我自豪地说我是澳大利亚人,在奥运会为澳大利亚运动员欢呼。我讨厌一切棕色的东西,我希望能有办法换掉棕色皮肤。我永远不会回到印度。实际上,我不会让孩子去那个倒霉的国家。
DP (Delhi)
Well done IOC! If you have any medal for corruption then India will win gold!
Agree (43)Disagree (1)Recommend (24)



国际奥委会干得好!如果有设腐败项目,那么印度会得金牌!
印度人评论国际奥委会暂停印度成员国资格。国际奥委会称,