原文标题:Huawei to invest $2bn in India
原文链接:http://timesofindia.indiatimes.com/business/india-business/Huawei-to-invest-2bn-in-India/articleshow/14389336.cms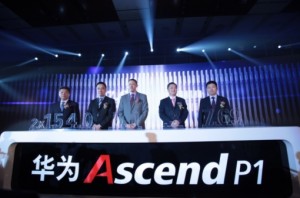 SHANGHAI: Despite uncertainties in the telecom sector, Chinese equipment maker Huawei will invest USD 2 billion over the next four years in India as it looks to aggressively market consumer devices and set up global R&D centre in the country.

The company, which clocked USD 1.5 billion in revenues from India in 2011-12, is also betting big on the roll out of 4G LTE services in India and is targeting more than 50 per cent share of the contracts coming in.

"2011 was a good year for Huawei because our revenue in India increased about 20 per cent... Last year, we began building a new R&D centre in Bangalore, which will house more than 5,000 people. From 2011, the plan is to invest USD two billion in five years in india," Huawei India chief executive officer Cai Liqun said.

This includes the R&D centre, manufacturing and marketing among others, he added.



上海:尽管电信行业存在不确定性,中国设备制造商华为未来4年仍将在印度投资20亿美元,以积极推广消费者设备,并建立全球研发中心。





华为在2011/12财年从印度市场获得了15亿美元的收入。它还计划做出巨大赌注,在印度推出4G LTE服务,并旨在获得50%以上的合同份额。





华为印度分公司首席执行官蔡立群表示:"华为2011年在印度发展得不错,因为我们的印度收入增加了20%。去年,我们开始在班加洛尔新建研发中心,该中心将容纳5000多名员工。从2011年开始,我们的计划是在5年内对印度投资20亿美元的资金。此举包括建立研发中心、生产和营销等。"



The company began work on setting up a research and development centre in Bangalore last year, which is expected to house more than 5,000 professionals. It is investing USD 150 million in the facility, which is expected to become operational from June 2013.

Besides, it also has a global service resource centre (GSRC) in Bangalore along with a global network operations centre (GNOC), which is its largest such centre outside of China. These centres cater to its clients across 140 countries.

"We are also planning to set up a global technology centre (GTEC) along with the others (existing centres) in Bangalore maybe this year or the next (year). This Centre will focus on providing technical support to clients globally," Liqun said.

He added that GTEC will handle technical issues of customers globally but declined to comment on the number of people that would be hired.



华为从去年开始在班加罗尔建立研发中心,将容纳5000多名员工,该中心的投资规模为1.5亿美元,预计可从2013年6月开始运营。





此外,华为还在班加洛尔建立了一个全球服务资源中心(Gsrc)和一个全球网络运营中心(GNOC),后者同时也是华为在国外建立的同类中心中规模最大的全球网络运营中心。这些中心可以为140多个国家的华为客户服务。





蔡立群称:"我们还计划在今年或明年在班加洛尔建立一个全球技术中心(GTEC)和其他中心。该中心将专门为全球客户提供技术支持。"





他补充说,那个全球技术中心将负责处理全球客户的技术问题,但他拒绝透露该中心将雇佣多少人。



"We have GTECs in China, but this will be first outside china. It is under discussion. Indians have language advantage as well as technology, that is what we want to capitalise on through this centre," Liqun said.

Of the company's USD 1.5 billion Indian revenues, USD 1.2 billion was contributed by its network business driven by 3G deployment and network expansion by operators, while the remaining USD 300 million came from devices like handsets, dongles and set top boxes.

"I think 2012 is a tough year for the whole telecom industry in India because the policy is not clear. Operators are waiting for licences. This period will see no major investment but after all this is solved, we are confident of the Indian market," Liqun said.

Asked about the targeted revenue for 2012-13, Liqun declined to comment but added, "we are in discussion with all players...this year, we are looking at more than 50 per cent of all LTE contracts coming to us".



蔡立群称:"我们已经在中国国内建立了很多全球技术中心,但这将是我们在国外建立的第一个全球技术中心。这个计划还处于论证阶段,印度人拥有语言和技术上的优势,我们想通过这个中心利用那些优势。"





华为在印度市场的15亿美元收入中,其中12亿美元来源于3G部署推动的网络业务和运营商的网络扩张,另外3亿美元收入来源于手机、电子狗和机顶盒等产品业务。





蔡立群称:"我认为2012年对于整个印度电信行业来说都将是比较艰难的一年,因为印度的政策并不明朗。运营商们正在等待牌照的发放。这期间不会出现重大的投资,但是尘埃落定之后,我们相信印度市场会有广阔而光明的发展前景。"





当被问及华为2012-2013财年的营收目标时,蔡立群拒绝进行评论,不过他还补充说:"我们正同所有营运商谈判,预计今年能获得50%以上的LTE合同份额。"



The company has already deployed 4G LTE network for telecom major Bharti Airtel in Bangalore.

Huawei, which has a low single-digit market share in the mobile phones segment in the country, is also looking at ramping up its presence in the category.

"In three-five years, we want to become one of the top 3-4 players in the Android smartphone space," Huawei vice president (corporate media affairs) Scott Sykes said.

Globally, it is targeting sales of 60 million mobile phones this year and is hopeful that its 'Ascend P1' (launched at the Mobile World Congress in Barcelona) will make waves in India.



华为已经在班加罗尔为电信巨头巴蒂电信部署了4G LTE网络。该公司在印度手机市场上只占较低的个位数份额,预期在该领域也将大幅增强其存在。





华为(负责企业媒体事务的)副董事长斯科特·赛克斯表示:"在3至5年里,我们希望跻身安卓智能手机领域的前3到4名。"





从全球范围来看,华为今年旨在销售6000万部手机,期望其(在巴塞罗那移动通信世界大会上推出的)"Ascend P1"能在印度引起轰动。




以下是印度网友的评论:




Mayank Jain (Bangalore, India)
Hopefully all money not suck by currpt system
Agree (6)Disagree (1)Recommend (1)



希望资金不会被腐败系统吞噬。
Awdhi BJP (New Delhi)
if companies like huwai are investing in Indian market that means they see the potential of Indian business system. that's a good news
Agree (3)Disagree (3)Recommend (0)



如果华为那样的公司在印度市场投资,那么意味着他们看到了印度商机潜力,这是好消息。




Anil Gupta (Vadodara) replies to Awdhi BJP 2 hrs ago
Isn't it sad that Indian businessmen like Mukesh Ambani or Anil Ambani or Tata or Birla continually fail to see the potential of the Indian market when others do?
Agree (4)Disagree (0)Recommend (0)




穆克什·阿巴尼、安尼尔·阿巴尼、塔塔、比拉等印度商人仍没有看到印度市场的潜力,可是其他人看到了,这难道不令人伤心吗?



xyz (pune)
it should have better build quality.. not like sammy's hawa hawai..
Agree (2)Disagree (1)Recommend (0)



它(华为产品)应该有更好的做工...
Amzad M (Mysore) 2 hrs ago
I have been hearing this for the last 10 years.
Agree (1)Disagree (5)Recommend (1)



这个消息我听了10年了。




Naveen K (Bangalore) replies to Amzad M 1 hr ago
In fact in 2001, I heard the same while working for Huawei.
Agree (1)Disagree (1)Recommend (0)




实际上,2001年我为华为工作的时候就听到同样的新闻了。



bhaviks22 (Mumbai)
First IKEA and now HUAWEI...FInally investor sentiments are changing and we getting foreign investments. Hope the new finance minister(Manhoman singham may be) would drive and boost this change. Care should be taken that majorly Indians should get an employment in the research centres and other manufacturing plants with proper restriction on these investors
Agree (7)Disagree (7)Recommend (0)



首先是宜家,现在是华为...投资者情绪最终在改变,我们获得了外国投资。希望新任财政部长能推动和促进该改变。应该小心对这些投资者施加适当的限制,使获得研发中心工作和其他制造企业工作的人大部分是印度人。
Hary Des (Canada)
China has realized that there is no more blood to be sucked from USA. So it is turning to India. If we thought US was a bad partner in times of war, wait till all Chinese equipment stop working all of sudden when there is war!!! India should resist greed for foreign investments in view of national interests.
Agree (9)Disagree (8)Recommend (3)



中国已经意识到无法再从美国吸更多的血。所以它现在转向印度了。如果我们认为美国是战时的糟糕伙伴,那么就等着发生战争时所有的中国设备突然停止工作吧!从国家利益为出发点来看,印度应该抵制住对外资的贪婪。





原创翻译:三泰虎 http://www.santaihu.com




Ashim kumar Chatterjee (Delhi) replies to Hary Des 4 hrs ago
I agree China is far behind USA and concede that it owes it's status to US patronage. But how can anyone deny avialbility of huge US dollar reserves with China, which it can off load in developing and underdeveloped countries like India to buy goods and services and developing countries can use that dollar to accomodate China in infrastructure projects. This is better than buying US debts as this promises better returns. I imagine US strategic electronic capabilities are far superior. It partly demonstrated that in gulf and Iraq war.




我同意中国远远落后美国,承认其今天的地位归功于美国的惠顾。但是谁又能否认中国巨额美元储备的可用性,中国可以将美元投入印度等那样的发展中国家和未开发国家,购买其产品和服务。发展中国家可以利用这些美元请中国帮助修建基础设施。此举比购买美国债券更好,回报前景也更好。我猜想美国战略电子能力要远远更先进,其在海湾战争和伊拉克战争中就部分展示了该能力。




Anil Gupta (Vadodara ) replies to Hary Des 2 hrs ago
Hary, I agree whole hartedly. India MUST put safety of its people before profits. Also; India must realise that the Chinese could use the telecom system in India to Spy on India.
Agree (8)Disagree (3)Recommend (4)




Hary,我完全同意你的看法。印度必须把其人民的安全放在利益前面。此外,印度必须认识到中国人可能会利用印度的电信系统来暗中监视印度。




Hary Des replies to Anil Gupta
Unfortunately Indian politicians put their own interests first and national interest last. Chinese know how to bribe.
Agree (2)Disagree (2)Recommend (0)




不幸的是,印度政客把个人利益放在首位,把国家利益放在最后。中国人知道如何贿赂。



Ashim Kumar Chatterjee (Delhi) 2 hrs ago
China is natural partner in all infrastructure sector projects in India because India needs cost effective technologies and npne of the unnecessary sophistication of European and North Amerian technolgies in building infastructure. Chinese investment in India can be good alternative China buying US debts.
Agree (5)Disagree (6)Recommend (0)



中国是印度在基础设施项目上的天然伙伴,因为印度需要高性价比的技术,不需要欧洲和北美复杂的基础设施修建技术。中国人投资印度是中国购买美国债券的不错的替代选择。




Indian (China) replies to Ashim Kumar Chatterjee 1 hr ago
I am 100% agree with your opinion sir. The day had gone when people used to dream about US and Europ. Now China is having more than 3 trilion forex reserve. If China and India work together, I am sure that we do not need any one else at present and future also.
Agree (5)Disagree (6)Recommend (0)




先生,我100%同意你的看法。人们过去梦想美国和欧洲的时代已经一去不复返了。中国现在有3万多亿美元外汇储备。如果中国和印度联手,我确信我们现在和未来都不需要其他人。



Nair (Bangalore) 2 hrs ago
What? I guess none in our country is aware of the cyber security threats from that Chinese company? It is a fact that US and other countries have learned about the embedded cyber security code and Trojans in Huawei systems!!! Our national security is at stake !!!
Agree (16)Disagree (4)Recommend (9)



啥?我猜国人都没有意识到来自那家中国公司的网络安全威胁?事实是美国和其他国家已经了解到华为系统里嵌入的网络安全代码和木马!我们的国家安全岌岌可危!
VS (Duesseldorf) 17 mins ago
Now, Huawei is everywhere, it has its footprint in all five continents. It has already shown his mettle. I feel nothing wrong if Huawei comes in india as well....
Agree (5)Disagree (1)Recommend (2)



现在到处都有华为。它的足迹遍布五大洲,已经展示了自己的勇气。华为要是也来印度,我觉得没有什么错的...
Vin (Doha)
Think India's most of the Defense & Space R & D Centers are in Bangalore… Hope this is not a Spy mission by China… to extract the information.
Agree (3)Disagree (6)Recommend (1)



想想印度最重要的国防太空研发中心也在班加罗尔...希望此举不是中国旨在提取信息的间谍任务。
Marco Hsiao (Asia)
[ Huawei investment: Nice cooperation for India and China ] This is a nice cooperation between Mainland China and India. Soon Mainland China will become both largest exporting market and importing source for India. India should make effort to win the big market. Moreover in the future Chinese tourists will be enormous around the world; India could get good profit from the tourism. *************************************************************************************** Good highway system and high speed rail should be built to link India and China; and India's airport /seaport should be improved; it would benefit India's economy growth and international cooperation. (In 2012, Mainland China's export is surpassing US$ 2 trillion. If world economy is ok; Mainland China's export could exceed US$ 3 trillion in 2020. Import also could exceed US$ 2.7 trillion.) *************************************************************************************** In 2025 the GDP (nominal) of China (Mainland ROC Taiwan Hong Kong) will surpass the US, and India should exceed Britain on nominal GDP. In 2035 Indian GDP (nominal) should surpass Germany, too. China, Russia, Southeast Asia and India are all upgrading quality gradually. Asia has a brilliant future. Uniting Asia will be powerful.



【华为投资:印度和中国之间的很好合作】此举是中国大陆和印度之间的不错合作。中国大陆很快会成为印度的最大出口市场和进口来源地。印度应该努力赢得这个巨大市场。更重要的是,中国游客将遍布全世界,印度可以从中获得巨大利益。





应该修建连接印度和中国的优质高速公路和高铁。印度的机场和海港应该得到改善,此举有利于印度经济发展和国际合作。(2012年,中国大陆的出口超过2万亿美元。如果世界经济状况良好,那么中国大陆2020年的出口将超过3万亿美元,进口也将超过2.7万亿美元)





2025年,中国(大陆、台湾、香港)名义GDP将超过美国,印度名义GDP应该会超过英国。2035年,印度名义GDP应该也会超过德国。中国、俄罗斯、东南亚和印度都在逐渐升级产品。亚洲拥有一个辉煌的未来。团结的亚洲将是强大的。
indian (delhi) 1 hr ago
disaster for india this cinese company is nothing less than the chinese govt. effort to control the complete indian network. how come this company is able to sell equipments at very-very cheap prices Like US did to Iraq in Gulf war, the same china will be in position to do with India - sabotage the home made systems to shut down in case of war or even terrorist attack This congress govt. will sell our country to greedy China. They will undo what the great Atal Bhirahi did - to bring up India in international scene
Agree (11)Disagree (7)Recommend (6)



相比中国政服,这家中国公司也不是省油的灯,力图控制整个印度网络,没准对印度是个灾难。美国海湾战争时打伊拉克的成本非常低廉,这家公司又是怎么做到设备卖得如此便宜。要是发生战争或者恐怖主义袭击,中国会破坏和关闭其国产系统。国大党政服会把我们国家出卖给贪婪的中国......





原创翻译:三泰虎 http://www.santaihu.com
komatineni (India)
Now they can spy within country instead of putting expensive systems across border. No need to train their people, implement radar etc. Just invest couple of billions and all the intelligence is in their hands.
Agree (3)Disagree (4)Recommend (0)



他们如今在国内就可以暗中监视印度,而不用越界安放昂贵的系统。不需要训练其人民,不需要使用雷达等。只要投资数十亿美元,所有情报就落入他们手中了。
zeyaalam (Varanasi)
It may be a good news but it has to be seen that outflow from India does not increase beyond investment proposed to maintain the trade deficit of an already stressed economy.
Agree (3)Disagree (0)Recommend (2)



它可能是好消息,但必须这样来看,即流出印度的资金不能超过拟进入印度的外资,以维持本已不堪重负经济的贸易赤字不再扩大。
印媒25日报道,尽管印度电信行业存在不确定性,中国设备制造商华为未来4年仍将在印度投资20亿美元,以积极推广消费者设备,并建立全球研发中心。2011-2012财年,华为在印度市场获得15亿美元收入,其中12亿美元来自网络业务,另外3亿美元收入来自手机和机顶盒业务。当前华为在印度市场拥有更大目标:进军印度4G LTE服务市场,并获得50%以上的合同份额。对此,有的印度网民担忧地称印度必须对华为投资慎重考虑,必须认识到中国人可能会利用印度的电信系统来暗中监视印度。