巴基斯坦电视现场直播了一名印度教男孩皈依伊斯兰。一家主要日报称,这发出了"一个明显的信号,即其他宗教在巴基斯坦没有享受等同于伊斯兰教的地位"。《黎明》报的一篇社论称,一段时间来可以明显看出巴基斯坦媒体费尽心机地添油加醋,宗教也已经成为了准许捕猎的猎物。巴基斯坦媒体的问题在于其责任的缺失,只是快速推出看似令人激动的内容,没有停下来考虑节目的伦理意蕴或者适当性。没有考虑节目并非只传达给其所关注的主流观众,而是传达给了所有巴基斯坦人。
原文标题:Hindu boy converts to Islam on TV in Pakistan
原文链接:http://timesofindia.indiatimes.com/world/pakistan/Hindu-boy-converts-to-Islam-on-TV-in-Pakistan/articleshow/15188761.cms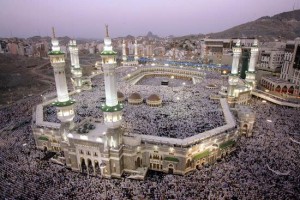 ISLAMABAD: A Pakistani television show broadcast live a Hindu boy converting to Islam, prompting a leading daily to say that it sent "a clear signal that other religions don't enjoy the same status in Pakistan as Islam does".

An editorial in the Dawn on Friday said that it's been apparent for a while now that the country's electronic media will go to extreme lengths to spice things up and "religion is now fair game too".

"In yet another example of how the industry's commercial goals trump ethics, open-mindedness and common sense, on Tuesday a television show broadcast an imam leading a Hindu boy through a live conversion to Islam carried out in the studio as part of the show, complete with the audience joining in to suggest Muslim names for the new convert.

伊斯兰堡:巴基斯坦电视现场直播了一名印度教男孩皈依伊斯兰,促使一家主要日报称,这发出了"一个明显的信号,即其他宗教在巴基斯坦没有享受等同于伊斯兰教的地位"。

星期五,《黎明》报的一篇社论称,一段时间来可以明显看出巴基斯坦的电子媒体费尽心机地添油加醋,宗教也已经成为了准许捕猎的猎物。

在另一个证明行业的商业目标打败了道德、开放思想和常识的例子中,电视台在星期二的一个节目中播放一名伊玛尼引导一名印度教男孩在演播室现场皈依伊斯兰。随后是观众加入进来,为新皈依的教徒取穆斯林名字。

"There is no reason to think the boy was not converting of his own free will, but the whole event had the distinct air of being carried out to give viewers something new and different to watch, even if that meant dragging an intensely personal and spiritual experience into public view," the daily said.

The editorial said that "more disturbingly, what the channel obviously didn't stop to consider is the message this broadcast would send to the country's minorities".

这家日报称,没有理由认为男孩不是自愿皈依伊斯兰的,但是整个事件给人的感觉是力图为观众营造某种新鲜和奇特的氛围,即使这意味着把强烈的个人和精神体验拖入公众视野中。

这篇社论称,更令人不安的是该频道显然没有考虑这个节目会给该国的少数族群传达什么样的信息。

"The joy with which the conversion was greeted, and the congratulations that followed, sent a clear signal that other religions don't enjoy the same status in Pakistan as Islam does. In a country where minorities are already treated as second-class citizens in many ways, this served to marginalise them even further," it rued.

The daily observed that the problem with Pakistani media is that "it is missing a responsibility chip, hurtling ahead with what seems like exciting content without stopping to consider the ethical implications or appropriateness of its programming, or the message it will send to all Pakistanis, not just those it considers the mainstream".

男孩皈依伊斯兰所收到的欢呼,以及随后的庆祝,传达了一个明显的信号,即其他宗教在巴基斯坦没有享受等同于伊斯兰教的地位。在一个少数族裔已经在许多方面被当做二等公民的国家里,这进一步让他们边缘化。

这家日报发现巴基斯坦媒体的问题在于其责任的缺失,只是快速推出看似令人激动的内容,没有停下来考虑节目的伦理意蕴或者适当性,没有考虑节目并非只传达给其所关注的主流观众,而是传达给了所有巴基斯坦人。
以下是印度网民的评论:
Partha (Brussels)
Its sickening
Agree (19)Disagree (2)Recommend (8)



令人作呕。
Bhaskar Mittal (Canada)
What else did World expect from Pakistan? For them progress, technology, religious tolerance is just a joke. Converting a person to Islam reserves them a place with 72 virgins. Height of insanity!
Agree (29)Disagree (3)Recommend (15)



世界还能从巴基斯坦那里期望什么?对于他们来说,进步、技术和宗教容忍只是笑话而已。让别人皈依伊斯兰,为他们预留72个处女。高度的精神错乱!
no one (delhi)
disgusting. thank god i am indian.... the best nation, the best people, the best culture....
Agree (78)Disagree (10)Recommend (43)



好恶心呀。感谢上帝,我是印度人...最好的国家,最好的民族,最棒的文化...




lakxi (ap) replies to no one 8 hrs ago
Something went terribly wrong either with your head or your As s, or a combination of both
Agree (0)Disagree (3)Recommend (0)




你不是头脑出了严重问题,就是屁股出了严重问题,或者两个地方都有问题。



Dharmendra Gupta (Mumbai)
Pakistani girls seems to be getting desperate with most of thier male conterparts more interested in virgins waiting for them in heaven
Agree (23)Disagree (0)Recommend (8)



巴基斯坦女孩似乎越来越绝望了,因为她们的大多数同胞对天堂里候着的处女更感兴趣。
Ramnath (New Delhi) 8 hrs ago
Let us hope the so called secularists of India learn some lessons from this episode. It shows the sensitivity of Islam towards other religions.
Agree (91)Disagree (1)Recommend (48)



让我们希望印度所谓的世俗论者从中吸取一些教训吧。它表明伊斯兰对其他宗教的敏感性。




Partha (Brussels) replies to Ramnath
SO, what are we supposed to do? Show live conversion of Muslims to Hinduism? India is secular and thats why you are still called citizens of a civilized nation.
Agree (0)Disagree (4)Recommend (0)




所以我们打算怎么做?现场播放穆斯林皈依印度教?印度是世俗国家,这就是为什么你仍然被称为文明国家的公民。




raj.dada (Calcutta) replies to Ramnath
Pretty soon these so called secularists will be beaten up in public....
Agree (4)Disagree (1)Recommend (2)




这些所谓的世俗论者很快会被当众暴打...



Analis t (Italy)
The whole porkistan is a bunch of jokes..nothing new. They have crossed all the limits. Even animals live in better way than porkis...
Agree (192)Disagree (7)Recommend (109)



整个巴基斯坦就是一群小丑...没有什么新鲜的。他们越过了所有限制。连动物都比巴基佬过得更好...
DM (Bangalore, India) 8 hrs ago
I think it's no point in wasting our time in talking about Pakistan. I really pity the condition of Hindus there.
Agree (23)Disagree (2)Recommend (8)



我认为浪费时间讨论巴基斯坦没有意义。我真的可怜那里印度教徒的处境。
scamnivas (Madras)
Why don't they convert all the Hindus of Pak in one go ?
Agree (8)Disagree (3)Recommend (2)



为什么他们不一次性让巴基斯坦的所有印度教徒皈依伊斯兰?
Existence in Hinduism (Islamabad, Pakistan) 8 hrs ago
Hindus all over the world should united against muslims. We apeal all Hindus in India, Nepal, Morisas, Latin America, Srilanka, Bhutan etc convert all muslims to Hindusim and then attack Pakistan and Bangladesh. Be united all hindus against muslims. Protect hinduism.
Agree (51)Disagree (12)Recommend (27)



全世界的印度教徒应该联合起来对抗穆斯林。我呼吁印度、尼泊尔、拉丁美洲、斯里兰卡、不丹等国家的印度教徒迫使所有穆斯林皈依印度教,然后攻击巴基斯坦和孟加拉国。所有印度教徒联合起来对抗穆斯林,保护印度教。
lucky notimeforlove (mumbai)
Muslims in India should thanks the Hindus and Sikhs for allowing them to leave in peace. If you rattle any of them, you know the consequences.
Agree (49)Disagree (6)Recommend (20)



印度的穆斯林应该感谢印度教徒和锡克教徒允许他们平安离开。如果你们胆敢让他们感到惊慌,你们会知道后果的。
kapil garg (delhi)
For us it does not makes a difference whether the boy was hindu or muslim. For us he is a pakistani..... Country should comes first and then (if required ) religion.
Agree (6)Disagree (6)Recommend (0)



对于我们来说,这名男孩是印度教徒还是穆斯林,不会带来任何区别。他只是一名巴基斯坦人...国家排第一,然后是宗教(译文来源:三泰虎)。
Varun Hegde (Bangalore)
The biggest mistake of partition of the country was it was incomplete. The Hindus who could not migrate to this part are suffering as second class citizens, killed, maimed, raped and brtalised where as Muslims stayed back in India became a pampered lot, a nefarious vote bank and a virtual security threat to the nation!
Agree (33)Disagree (2)Recommend (13)



印巴分治的最大错误是不够完全。无法迁移的印度教徒遭受二等公民待遇,被杀害、弄残、强奸和虐待。而留在印度的穆斯林成为了一群养尊处优者,成为了邪恶的票仓和国家的实质上安全威胁!
DR GB RAO (hyderabad) 8 hrs ago
WHAT MORE DO WE EXPECT FROM COUNTRY LIKE PAKISTHAN AND RELIGION LIKE ISLAM
Agree (29)Disagree (4)Recommend (16)



我们还能从巴基斯坦这样的国家和伊斯兰这样的宗教得到什么期望?
RAJ (DELHI) 8 hrs ago
This Pakis want everyone in this world to be Muslims. I hate this kind of attitude.
Agree (134)Disagree (1)Recommend (67)



巴基佬想世界上的每个人都成为穆斯林。我讨厌这样的态度。
Tridib (USA)
Religion is a faith. It is a belief that help develop the right behavior which produces the productive results. Unfortunately some of the people does not understand the core definition and instead play with the sentiments with others. Does not matter which religion you belong or convert to, it is important to behave like a human first and always.
Agree (15)Disagree (1)Recommend (8)



宗教是一种信仰,是一种帮助人端正行为并能随之产生成效的信仰。不幸地是,一些人不理解核心定义,取而代之的是与别人玩弄情绪。你信仰或者皈依哪个宗教并不重要。重要的是你首先行为举止得像个人。
raj.dada (Calcutta)
Vote for Narendra Modi in 2014!!! You cannot reason with idiots!!!
Agree (26)Disagree (1)Recommend (13)



2014年投票给纳伦德拉·穆迪吧!你是无法与傻子讲道理的!
rano (surat) 8 hrs ago
I think the same should be done with a muslim in india. Then surely they will understand what shameless act they have done.
Agree (11)Disagree (7)Recommend (3)



我认为应该在印度同样让一名穆斯林皈依印度教。到时候他们肯定会理解他们的所作所为是无耻之举。
Dinesh Prabhakar (delhi)
Thank you Britishers, you have proved, you did good to this sub continent when you left this part of the world, and were instrumental for division of this big country called INDIA!
Agree (10)Disagree (0)Recommend (4)



谢谢英国人,你们已经证明你们离开此地时给印度次大陆做了"好事",帮助分裂了一个叫做印度的大国!
BM (India) 8 hrs ago
Next thing he will do is to get terrorist training and then blow himself up, in the expectation of 72 virgins in heaven!
Agree (42)Disagree (2)Recommend (19)



他下一个要做的事情是接受恐怖主义训练,然后当人弹,以期获得天堂里的72名处女!
Lal Khan (pk) 8 hrs ago
There is nothing wrong of being a religious state, like Israel, Iran, etc. Officially Pakistan name is Islamic Republic of Pakistan. Islam is official religion and therefore get preference. and state is responsible for spreading and preaching Islam. Other religions are allowed individually.
Agree (3)Disagree (46)Recommend (2)



成为以色列、伊朗等那样的宗教国家并没有什么错。巴基斯坦的官方名字是巴基斯坦伊斯兰共和国。伊斯兰是官方宗教,因此受到偏爱。国家负有传播和宣扬伊斯兰的责任。其他宗教只允许个别存在。




Rahul (S) replies to Lal Khan 8 hrs ago
Yes True even in India we should follow same and allow our Muslims brothers to convert into Hindu and convert this Country to a Hindu Country. We should apply Hindu laws to all the people living in India.
Agree (6)Disagree (3)Recommend (1)




没错,我们在印度应该奉行同样的政策,允许穆斯林兄弟皈依印度教,把国家转变成印度教国家。我们应该将印度教法律施加于所有居住在印度的人身上。



Analis t (Italy)
I think that boy wants to marry a mozlim girl. So he decided to convert to pi$$lam instead of being finished in honor killing. If this is the case, then after some years he will convert back to Hindu.
Agree (8)Disagree (2)Recommend (2)



我认为男孩不是为了以荣誉谋杀来结束自己生命,而是想娶一名穆斯林女孩,所以他决定皈依伊斯兰。如果是那样的话,那么他几年后会重新皈依印度教。
Ali (Pak) 8 hrs ago
Most pakistanis are against this act. Although Islam is official religion of pakistan but other religion also got constitutional protection. This act was dont to get cheap rating
Agree (8)Disagree (12)Recommend (2)



大多数巴基斯坦人反对此举。虽然伊斯兰是巴基斯坦的官方宗教,但是其他宗教也得到宪法保护。此举只是为了获得收视率而已。
NE-Hindu (Imphal) 8 hrs ago
Muslims say secular,equal to all religion when they are minority but when they are majority they do the reverse.See sikhs and hindus in pakistan and hindus in kashmir.Time for hindus brothers to support Hindu Bodos and send back bangladeshi Muslims back to their country.
Agree (42)Disagree (1)Recommend (18)



当穆斯林处于少数时,穆斯林称世俗面前一切宗教平等。但是当他们占多数时,他们就颠倒过来。看看巴基斯坦的锡克教徒和印度教徒,以及克什米尔的印度教徒。印度教兄弟该彼此伸出援助之手了,把孟加拉国的穆斯林送回他们国家去吧。
Ryberg (Mumbai) 8 hrs ago
May this boy burn in hell for selling his soul to the devil.
Agree (22)Disagree (3)Recommend (7)



这个男孩把灵魂出卖给了恶魔,但愿他下火狱。
phill (delhi) 8 hrs ago
Because of Pakistan's achievements, we have to go through many channels of security check around the world's airports. Sorry to say but muslims have made earth practical HELL!
Agree (69)Disagree (1)Recommend (31)



正因为巴基斯坦的成就,我们不得不在世界各地机场通过许多道安检。很遗憾,穆斯林让地球成为了实质上的地狱!
Athaullah Riaz (Abbottabad) 7 hrs ago
Whether it has happened on TV or not, Its really good for the boy, who willfully embraced Islam and accepted Almighty Allah as his god. Now he will get all blessings from the Almighty, which a Infidel won't get. To other Infidels, friends please don't talk stupid things without knowing the power of the Almighty Allah, I urge you all to read Quran once, then you all will know the truth and believe in Allah. Islam is the only true religion, so please don't talk ill of it without knowing it.
Agree (7)Disagree (34)Recommend (3)



不管是否在电视上播出,对于这名执着拥抱伊斯兰和接受真主的男孩都是有真正好处的。他现在会得到真主的保佑,而异教徒得不到。请其他异教徒在没有了解真主力量之前,不要谈论愚蠢的事情。我督促你们都看一遍古兰经,然后你们会知道真相,会相信安拉。伊斯兰是唯一正确的宗教,所以不了解的话请别说坏话。
secular Akbar (mumbai) 9 hrs ago
I dont find anything wrong with it ! Pakistan was created with religion in mind.. and India was meant to be secular. I am proud nobody can convert me to Hinduism in India !
Agree (21)Disagree (33)Recommend (11)



我没有发现其中有任何错误之处!巴基斯坦是在宗教思想中建立起来的...印度是世俗国家。没有人可以在印度让我皈依印度教,我为此感到自豪。
Manohar (Bengaluru) 9 hrs ago
INDIA SHOULD LEARN FROM PAKISTAN AND CONVERT ALL THE NON-HINDUS TO HINDUISM AS HINDUISM IS THE PUREST AND CLEAN RELIGION ON EARTH.
Agree (56)Disagree (25)Recommend (25)



印度应该学习巴基斯坦,让所有非印度教徒皈依印度教,因为印度教是地球上最纯洁和最干净的宗教。
Naufal (Singapore) replies to TM 2 hrs ago
I am an Indian Muslim and proud to be one. Hindusim may be the earliest religion, but it is not the true religion. Hinduism is a religion where everything is GOD, which includes human beings, cows, stones i.e. statues, sun. moon, etc. However, in Islam, everything is considered GOD's. That means everything was created by GOD for his creations. In Hinduism, Hindus themselves have admitted that they have mediatiators or middle men to contact their Creator. But in Islam, individuals are in direct contact with their Creator at least five times a day. That is the beauty of Islam.
Agree (5)Disagree (23)Recommend (3)



我是一名印度穆斯林,并以此为自豪。印度教可能是最早的宗教,但不是真正的宗教。印度教是一切东西都可以成为上帝的宗教,包括人类、奶牛、石头、雕像、太阳、月亮等。然而在伊斯兰,一切都被认为是真主创造的。在印度教,印度教徒自己承认他们有中间人去联系造物主。但是在伊斯兰,穆斯林每天至少五次直接与真主接触。这就是伊斯兰的美妙之处。
Abhijit Sanyal (kolkata) 2 hrs ago
I am glad I am an atheist. All religion should be banned.
Agree (15)Disagree (14)Recommend (5)



我很高兴自己是无神论者。所有宗教都应该被禁止。
s a (delhi) 5 hrs ago
Why blame pakistan? People from different faith are regularly converting to Islam across the world. Even in India every day hindus are converting to Islam, though these are not highlighted by Indian Media.
Agree (17)Disagree (14)Recommend (4)



为什么要责怪巴基斯坦?全世界来自其他信仰的人通常会皈依伊斯兰。甚至在印度,虽然印度媒体没有突出报道,不过每天都有印度教徒皈依伊斯兰。
******* (*******) 9 hrs ago
I am a chamar by my cast and want to convert to brahman. any one can suggest me how to proceed?
Agree (26)Disagree (14)Recommend (9)



根据种姓,我是一名贱民。我想要转变成婆罗门。有人可以提议如何进行吗?(译文来源:三泰虎)
bipul kumar (Bangalore)
If "free will" has any value in Islam then thousands of Muslims will convert to Hinduism today. They can't because there is nothing called "free will" there.
Agree (37)Disagree (13)Recommend (14)



如果"自由意愿"能够在伊斯兰得到一些尊重,那么数以千计的穆斯林今天会皈依印度教。他们之所以没有皈依,是因为伊斯兰没有所谓的"自由意愿"。
Manohar (Trivandrum) 6 hrs ago
Why Allah allowed Mohammed to have many wives and concubines whereas restrict Muslims to have only four ? Why this partiality ? Why Allah allowed Mohammed to marry the widows of his soldiers whereas not allowed Muslims to marry his widows ?
Agree (35)Disagree (10)Recommend (14)



为什么安拉允许Mohammed拥有如此多妻妾,却限制穆斯林最多只能有4个老婆?为什么要这么偏心?为什么安拉允许Mohammed娶士兵留下的寡妇,却不允许穆斯林娶他留下的寡妇?
Ananthanarayanan Subramanian (chennai)
Hindus are paying for being the most tolerant religion on Earth
Agree (140)Disagree (10)Recommend (47)



作为地球上最能容忍的宗教,印度教正为此付出代价。
crazybals (Germany)
The biggest advantage of Hinduism is the freedom of thoughts associated with it. You can challenge any belief in Hinduism and take which makes sense to you. But in Islam, its forbidden not to believe. You can either be a believer or a Kafir. No chance to explore your spirituality. Muslims, correct me if I am wrong. No offence.
Agree (104)Disagree (5)Recommend (47)



印度教最大的好处是相关思想的自由。你可以挑战印度教里的任何信仰,可以自由选取你认为言之有理的信仰。但是在伊斯兰,信仰自由是被禁止的。你或者是个穆斯林,或者是个卡费勒。你没有机会去探索你的精神。穆斯林,如果我说错了,请纠正,无意冒犯。
KRVN (Adoor)
Had it been a muslim boy converting to Hinduism or Christianity, then Peace loving religion would have issued a fatwa or Honour killing of poor boy
Agree (71)Disagree (2)Recommend (29)



要是一名穆斯林皈依印度教或者基督教,那么热爱和平的宗教就会签发追杀令或者荣誉谋杀这名可怜的男孩。
Harish (Vadodara)
Hinduism doesn't enjoy the same status in India as Islam or other religions do. Irony is that we are in majority.
Agree (69)Disagree (5)Recommend (37)



印度教在印度没有享受伊斯兰教或者其他宗教所享有的地位。讽刺的是我们可是占多数。
GIBBS (London)
Mr. Modi is an answer to this kind of problems
Agree (68)Disagree (9)Recommend (39)



穆迪先生是此类问题的答案。