版权所有:http://www.santaihu.com
原文标题:Chinese think-tank urges end to one-child policy
原文链接:http://timesofindia.indiatimes.com/world/china/Chinese-think-tank-urges-end-to-one-child-policy/articleshow/17031166.cms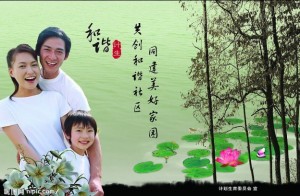 BEIJING: A government think-tank says China should start phasing out its one-child policy immediately and allow two children for every family by 2015. It remains unclear whether Chinese leaders are ready to take that step.

Some demographers say the timeline put forward by the China Development Research Foundation for phasing out the unpopular one-child limit is bold. Others warn its gradual approach is insufficient to help correct the problems that China's strict birth limits have created.

The report will be made public next month but Chinese state media have been given advance copies. The official Xinhua News Agency said the foundation recommends a two-child policy in some provinces from this year and a nationwide two-child policy by 2015.

The government had no immediate comment on the report on Tuesday.



北京,一家政服智囊团督促中国立即逐步淘汰独生子女政策,在2015年之前允许每个家庭生两个孩子。中国领导人是否准备踏出这一步尚不明确。





一些人口学家称,中国发展研究基金会提出逐步淘汰不受欢迎的一胎政策的时间表是大胆之举。其他人口学家警告循序渐进方式不足以帮助纠正严格计划生育所带来的问题。





该报告下月会公布于众,但中国媒体已经拿到了预发本。新华社称,该基金会建议今年开始在某些省份实行二胎政策,在2015年之前在全国范围内实行二胎政策。





政服没有对该报告立即发表评论。




以下是《印度时报》读者的评论:




ramdass1942 (gurgaon)
1 child policy might disturb the sex ratio ..due to the preference of male child over female in asian countries
Agree (15)Disagree (0)Recommend (1)



亚洲国家有重男轻女现象,独生子女政策会破坏性别比例。





原创翻译:三泰虎 http://www.santaihu.com
idolworshipper1 (India)
I think India should adopt 2 child policy strictly.



我认为印度应该严格实行两胎政策。
Concerned Indian (India)
One child policy does bring down population but if continued for a long period of time (2 generation or more), it will have serious effects on the social fabric of any country. Small young population will have to support a large aging population and the human t human relations will take a beating. For me, overpopulated countries should follow one child policy for 20 years, then adopt two child policy which is the best. India too should look at one-child policy seriously for next twenty years and then come back to the present two-child policy.
Agree (5)Disagree (1)Recommend (0)



独生子女政策确实可以减少人口,不过如果持续很长一段时间(两代以上),那么会对社会结构造成严重影响。少量的年轻人口不得不养活大量的老年人口。人际关系会受打击。在我看来,人口过多的国家应该奉行独生子女政策20年之久,然后最好实行两胎政策。印度未来20年也应该严肃考虑独生子女政策,然后回到当前的两胎政策。




TJ (India) replies to ramdass1942
in india its difficult to implement a new policy n secondly if it does gets implemented its impossible to phase out that policy. best eg being the policy of reservations
Agree (2)Disagree (0)Recommend (0)




印度难以实施新政策。其次,即使实施了,也不可能逐步淘汰该政策。最好例子就是预留制。



Harpreet (Ghaziabad)
India should follow suit and it should have 2 children per family. This will reduce the population pressure to a large extent. Those in Government should follow even 1 child per family. This should be the standard condition of the lettter of appointment.
Agree (13)Disagree (0)Recommend (1)



印度应该效仿,每个家庭只允许生两个孩子。可以很大程度上减轻人口压力。公务员应该遵守独生子女政策,并将其作为聘用的标准条件。




Omprakash (chennai) replies to idolworshipper1
This should be for all irrespective of religions.One policy for all religions.
Agree (17)Disagree (1)Recommend (2)




这应该适用一切宗教。所有宗教实行一个政策。




Rajiv (ahmedabad) replies to Omprakash
implementing for all religions is not possible.. pseudo secular politicians will propose one child policy for hindus.. 10 child policy for muslims..
Agree (13)Disagree (1)Recommend (2)




一个政策套在所有宗教上是不可能的。伪世俗政客会提议印度教徒只准生一个,穆斯林可以生10个...




Veer (Pune) replies to Rajiv
And in hindus 1 for open caste and 10 for backward castes. lol
Agree (9)Disagree (7)Recommend (1)




还有印度教的开放种姓生一个,落后种姓生10个,笑。




Vitty (Mumbai) replies to Omprakash
No, I think the Congress gov. will need to think deep before they implement any such policy beyond religion or caste becoz many will ask for exceptions on basis of religion/backwardness/caste/region so as to sure their vote banks .. And ultimately, the gov. will give up this thought ... :)
Agree (2)Disagree (1)Recommend (0)




不,我认为国大党政服在实施这样的政策前要深思,许多人还会以宗教、种姓、地区等为依据要求破例,为的是确保票仓稳定..最终,政服会放弃该想法... :)



Derrick Dias (Goa)
We need a two child policy badly . Our uncontrolled population growth is hindering our economic progress
Agree (10)Disagree (1)Recommend (1)



我们急切需要实行二胎政策。无节制的人口增长妨碍了经济进步。
Rameshwar Singh (jaipur)
in india one child policy should be introduced so that to control population, and poverty otherwise we will cross china upto 2025
Agree (9)Disagree (2)Recommend (1)



为了控制人口和减少贫穷,印度应该引入一胎政策,否则我们人口到2025年会超过中国。




PKumar (India) replies to Sushil
India population already touched to China.. and growth rate is mainly from Muslim families. India will face the problem very soon.
Agree (6)Disagree (3)Recommend (0)




印度人口已经赶上中国,增长主要来自穆斯林家庭。印度很快会面临一些问题。




kabir (India) replies to Harpreet
oh yah only muslims are responsible for every thing no other have more children.
Agree (5)Disagree (2)Recommend (1)




哦也,只有穆斯林要对一切负责,其他人不会多生。




Mohd. Afeez (Pakistan) replies to Rameshwar Singh
Muslims cant accept this. See what will happen if you apply such policy. I dare you.
Agree (7)Disagree (3)Recommend (4)




穆斯林不会接受的。如果采纳这样的政策,看看会怎么样。谅你不敢。




Rana (Delhi) replies to Derrick Dias
Our country is ruled by Muslims (Rajiv Gandhi is son of Firoz Khan). They are votebank for congress. So forget about implementation of this policy. Today in India, a person having more children will be valued due to his vote numbers.
Agree (8)Disagree (3)Recommend (2)




穆斯林统治着我们国家,他们是国大党的票仓。所以别想实施这个政策。如今在印度,一个人多生了孩子,选票就多,所以反而受尊重。



Singh (Imphal)
Communist is to force people and violate their basic Human rights. India should and will never do that. But rather India should focused on educating the common masses on child birth control and the problems that arises due to too many children. We should not imitate china, but make ourselves unique.
Agree (6)Disagree (3)Recommend (2)



共产党强迫人们遵守计划生育政策,违反基本人全。印度永远别那样做,要让人们认识到一胎政策和孩子太多引起的问题。我们不应该模仿中国,而是应该走有自己特色的道路。
rajesh (kanyakumari)
soon india will follow u n topple u frm top position in.. population. haha
Agree (4)Disagree (2)Recommend (0)



印度人口很快会赶上来,并将中国逐出人口第一的位置。
Sabyasachi Kar (Tanzania)
My Chinese friends also opines the same in private. It is indeed a big social problem which authorities are well aware.
Agree (0)Disagree (2)Recommend (0)



我的中国朋友私下也是持同样看法。当局很清楚,计生政策确实会带来巨大的社会问题。
Suresh Singhal (India)
This one child policy,although looks good prima facie, but has serious inherent problems which get reflected after a rather long time interval. Good they have done away with it.
Agree (1)Disagree (2)Recommend (0)



一胎政策乍看不错,不过有与生俱来的严重问题,这在很长一段时间后会反应出来。好在他们把它废弃了。
Pradeep Nair (Chennai)
For a long term policy one child will be having a adverse effect on the population of the whole country. In one way they have controlled the birth rates. We Indians should implement 1 child policy for atleast next 20 years, But who cares........
Agree (8)Disagree (4)Recommend (2)



长期来看,一胎政策对全国人口会有不利影响。他们在某种程度上控制了生育率。我们印度人应该至少在未来20年实施一胎政策,不过谁会关心...
PKumar (India)
No comparision of China vs India.. Area (millions of sq km) - China 9.60 / India 3.29, Population (crore) - China 135 / India 122, Population Density (per sq km) - China 133 / India 336. Now tell me guys, China population compare to the area is far far better than India.
Agree (7)Disagree (1)Recommend (4)



中印没得比...





面积:中国960万平方公里,印度329万平方公里;





人口:中国13.5亿,印度12.2亿;





人口密度(每平方公里):中国133,印度336;





所以,中国人口密度状况远远好于印度。




ashis (kolkata) replies to PKumar
Down with your statistics! A vast stretch of land of Chinese mainland is arid - Tibetan plateau, great deserts, Mongolian Savannah's, Manchuria's extreme climate. Compared to that much of India's land are arable. We have many perennial rivers and potential seasonal rivers. Further due to rapid and indiscriminate industrialisation and consequent urbanisation, China has lost vast stretches of fertile land.




你的统计数据就算了!中国大陆很大一块土地是贫瘠的——青藏高原、大沙漠、蒙古大草原,气候恶劣的满洲。相比之下,印度大多数土地适于耕种。我们有许多常年性流河和季节性河流。还有,由于快速和不加选择的工业化和随之发生的城市化,中国失去了大块肥沃土地。



Mike (UAE)
China is afraid-India is playing catch up, however persons per sqm is more in India as we are 1/3rd their size



中国害怕印度赶上来。然而,印度面积是中国的三分之一,所以人口密度更大。
Varghese John (Mumbai)
We will be happy compete with China in this(the business of giving birth) and am sure will beat them pants down.



我们乐意与中国比生孩子,而且确信能让中国人输到脱裤。




Kaml (US) replies to Varghese John
Yes. You have to beat them with "pants down" LoL:)




是的,你不得不"脱下裤子"打败他们,笑 :)




原创翻译:三泰虎 http://www.santaihu.com



pasha (india)
bcoz dey understood that ww3 ll reduce the population of earth by 50% so they are pre planning for that.. good chincese think tank



中国人明白第三次世界大战会让地球人口减少50%,所以他们早作打算。中国智囊团不错嘛。
Suresh Datta (San Diego)
Its a good move to have 2 child policy.China has a lot of old people. They also prefer having a son over a daughter and this new policy will prevent having such a skewed population.They have a word called ' Hou' which means a happy family that has one girl and a boy
Agree (3)Disagree (0)Recommend (0)



实行2胎政策有裨益。中国有许多老年人,还重男轻女。这项新政策会防止如此畸形的人口。他们有一个词叫做"Hou",意思是"一个幸福的家庭有一个男孩和一个女孩"。





(三泰虎注:"Hou"是啥?)
lol (lol)
China is lucky they don't have Congress and a certain community living there, otherwise the policy would be to encourage a certain community to breed more for votes...
Agree (14)Disagree (4)Recommend (5)



中国走了运,没有国大党和某些群体,否则该政策会鼓励某些群体为了选票而多生...




ashis (kolkata) replies to lol
Politician's are more or less same everywhere. In China, it is reported that the minorities are excluded from the one-child policy.
Agree (2)Disagree (1)Recommend (0)




每个地方的政客都一路货色。有报道称中国的少数民族被排除在独生子女政策之外。




Kaml (US) replies to ashis
It's true! It's a reverse discrimination. Minorities enjoy many privileges like attending colleges, promotion and having more children.




这是真的!这是反向歧视。少数民族享有许多特权,比如高考加分、晋升和多生孩子。



Ravinder (Melbourne)
Does the world need more chinese? They are already taking over the world physically. Walk down any street in Melbourne or Sydney and you will see far more chinese than Australians. Sometimes I think that Australia may become the real 'South Tibet'.



世界上的中国人还不够多吗?他们已经实质占领了世界。去墨尔本或者悉尼任何一条街道走走看,你会发现中国人比澳大利亚人多。有时候,我认为澳大利亚会成为真正的"藏南"。




Catherine (Sydney) replies to Ravinder
As much as Australians detest immigration from any 2nd or 3rd world country, given the choice, we would much rather have northeast Asians than east Indians. The Chinese have produced Singapore, Taiwan, Macau and Hong Kong. Furthermore, China before the 18th century was the model for 1st world countries like Japan and Korea. The ilks of east Indians have produced Pakistan, Bangladesh and Sri Lanka.
Agree (5)Disagree (0)Recommend (2)




几乎每个澳大利亚人憎恨第二世界或者第三世界的移民。非要选择的话,我们宁愿要东北亚的移民,也不要东印度人。中国人至少缔造了新加坡、台湾、澳门和香港。此外,18世纪以前,中国是日本和韩国等第一世界国家的模范。东印度人的亲属打造的是巴基斯坦、孟加拉国和斯里兰卡。



是否有必要放开二胎政策?中国发展研究基金会提交了一份报告,督促政服立即逐步淘汰不受欢迎的独生子女政策,今年开始在某些省份实行二胎政策,在2015年之前在全国范围内实行二胎政策。该报告下月会公布于众,但中国媒体已经拿到了预发本。政服是否准备踏出这一步尚不明确。有的人口学家称,中国发展研究基金会提出逐步淘汰不受欢迎的一胎政策的时间表是大胆之举。有的人口学家警告循序渐进方式不足以帮助纠正严格计划生育所带来的问题。