原文标题:It's in the genes: Chinese TT players in 23 countries
原文链接:http://timesofindia.indiatimes.com/sports/london-olympics-2012/news/Its-in-the-genes-Chinese-TT-players-in-23-countries/articleshow/15396063.cms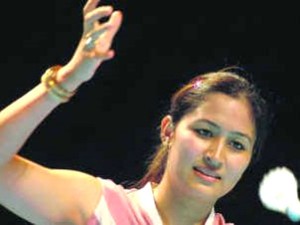 China has swept all the gold medals in badminton and looks set to do the same in table tennis at London. However, that does not even begin to indicate the extent of Chinese dominance in these two disciplines.

The fact is that 55 of the 173 table tennis players in the Games are of Chinese descent and 45 of them were born in the country. From Lin Gui of Brazil to Ariel Hsing (US), Xia Lian Ni of Luxembourg to Bora Vang of Turkey, the Chinese are draped in the colours of 23 different countries.

In badminton too, as many as 50 of the 172 shuttlers at London were either born in China or are of Chinese ancestry. Saina Nehwal played six matches; of them four were against players of Chinese descent. Lianne Tan represented Belgium while Jie Yao was in Dutch colours.



中国在伦敦包揽了羽毛球的所有金牌,似乎也将包揽兵乓球的所有金牌。然而,这并不足以表明中国人在两项赛事上的统治力。





事实是,伦敦奥运173名乒乓球选手中有55名是华裔,其中45名出生于中国。从巴西的林贵到美国的邢延华,从卢森堡的倪夏莲到土耳其的王博,中国人遍布23个国家。





羽毛球也是如此。在伦敦172名羽球选手中,多达50名选手或者出生在中国,或者是华裔。塞娜·内维尔打了6场比赛,其中4场比赛的对手是具有中国血统的选手。谭莲妮代表比利时,姚洁代表荷兰。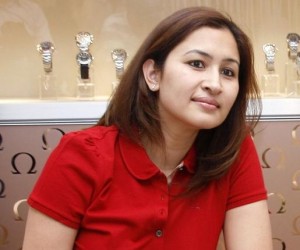 Players of Chinese ancestry obviously include those representing China and Chinese Taipei, and it is perhaps not so surprising that a majority of those from Hong Kong and Singapore also were born in China.

Malaysia is a less obvious candidate, but with a significant population of Chinese, it has often had players of that ethnicity in its ranks, the men's top seed in London, Lee Chong Wei, being a prime example.

But what do you make of the fact that the entire Australian women's team consists of players born in China? One popular explanation is that competition for slots in the Chinese national squad is so intense that many top-notch players prefer to migrate to other nations and try their luck there.



具有中国血统的选手当然包括代表中国和中华台北出战的选手。并不令人吃惊地是,香港和新加坡的大多数选手也是出生于中国。相比之下,马来西亚或许没那么明显,但是有大量的华人,经常有华人选手,伦敦奥运的男子羽球头号种子李宗伟就是最好的例证。





但你有如何理解整个澳大利亚女子乒乓球队由出生在中国的选手组成?普遍的解释是中国国家队的竞选太激烈,以致于许多一流选手宁愿移民其他国家碰运气。



Australia's Vivian Tan, for instance, was born and grew up in China and retired from table tennis in 1997. Her second life as a TT player began a good 10 years later in 2007, four years after she moved to Sydney. French women's badminton player Pi Hongyang is a good example of extreme competition forcing a Chinese player to migrate.

But perhaps excellence in table tennis and badminton is part of the Chinese cultural DNA. How else do you explain the fact that all three members of the US women's TT team are of Chinese descent though none of them was born in China? Or that India's own Jwala Gutta, who plays both women's doubles and mixed doubles in badminton, is born of a Chinese mother?



比如,澳大利亚的谭震华在中国出生和长大,她在1997年时从乒乓球退役。2007年,也就是10年后,谭震华的乒乓球选手生涯开启了第二春。此前,她已经移居悉尼四年了。法国女子羽球运动员皮红艳就是一个激烈竞争迫使中国选手移民的很好例子。





但是,中国人对乒乓球和羽毛球的擅长可能部分归功于中国人的文化基因。否则,你又如何解释美国女子乒乓球运动员的三名成员虽然是华裔,但都不是出生在中国呢?或者又如何解释印度女子羽球双打和混合双打选手嘉娃拉·古达的母亲刚好是中国人呢?




以下是印度网民的评论:




Proud Brhamin (US)
Off-course it all in genes, !!!!!! a street dog cant match superior species of dogs ,no matter how much he tried or feed well by own hands.



当然一切都在于基因!不管如何努力或者让自己吃得多好,街头流浪狗永远无法匹敌优等狗。
Dr.Sunil Agrawal (Gwalior)
It is love and promotion of particular game in particular country.
Agree (0)Disagree (1)Recommend (0)



这要归功于特定国家对特定运动的喜爱和推广。




Rajguru (delhi) replies to Asdfg
Indians love to love in night in their bedrooms. except China no other country could beat them in baby making game.




印度人喜欢晚上在卧室"爱爱"。在生孩子方面,除了中国,没有哪个国家能打败他们。



Buddhadeva Das (aaa)
Not winning Olympic medals or Nobel prize in Science is in the genes of India( post independence), whereas talking in emptiness is.
Agree (20)Disagree (0)Recommend (7)



(独立后),印度人的基因决定了他们无法获得奥运会奖牌或者诺贝尔奖,而夸夸其谈倒是由他们基因造成的。




kalyanarava524 (Philadelphia) replies to Buddhadeva Das
Also blaming somebody else for our failures and mistakes is also in Indin genes.
Agree (9)Disagree (1)Recommend (1)




此外,把自己的失败和错误归咎于其他人也存在于印度人的基因中。



Rahul Patel (india)
even TT tables is made in china :D
Agree (7)Disagree (0)Recommend (0)



连乒乓球桌也是中国制造 :D




Roshanlal (Compton) replies to Rahul Patel 8 hrs ago
More than 1.4 billion people are working hard to provide cheap goods to whole world. They are the people who build bullet trains. We cannot manufacture a simple acceptable local coach. No wonder China has conqured whole Africa. They have infrastructure better than America. AS compared to them we are cavemen.




超过14亿人正努力为全世界供应廉价产品。他们制造了子弹头火车,我们却无法生产可接受的简单车厢。难怪中国征服了整个非洲。他们有比美国更好的基础设施。和中国人比较起来,我们就是洞穴人。



Surinder Bajwa (houston)
It could be true.May nobody tried to challenge them seriously.Times is fast changing, if other countries try as hard as chinese , surely competition will be tough for them.



可能是真的。可能没有人认真挑战他们。时代在迅速改变。如果其他国家的人和中国人一样努力,中国人面临的竞争肯定会严峻。
aryan (India)
It is exactly not in the genes. But it is in the hard work, dedication in the case of players and the sporting environment in the country. These two are a lethal combination.
Agree (24)Disagree (1)Recommend (9)



不是基因造成的,而应归功于选手的刻苦训练和奉献精神,以及国内的运动环境。两个因素是关键组合。
anand (US)
why dont they migrate to India. At least we can win few more bronze medals through them.
Agree (34)Disagree (1)Recommend (9)



为什么他们不移民印度。我们至少可以通过他们夺得更多铜牌。




Roshanlal (Compton) replies to anand 8 hrs ago
Why not to search China Town in calcutta for TT players to represent India?




为什么不去加尔各答的中国城找一些乒乓球运动员代表印度出战?



ATS.MAVERICK (EARTH)
Their height is short... table tennis suits them better than lawn tennis... :P
Agree (0)Disagree (18)Recommend (0)



他们身材矮...乒乓球比草地网球更适合他们... :P
LS (US)
We waste our time cricket!
Agree (9)Disagree (1)Recommend (1);



我们在板球上浪费了时间!
Jagdish Patel (mumbai)
No doubt analysis is very good. Remove these games form Olympic.
Agree (3)Disagree (3)Recommend (2)



毫无疑问,分析得很棒。把这些比赛项目逐出奥运会吧。
chirubrigade (VIZAG)
so wat?? If you do any analysis of cricket you would know that some 50 odd countries will have Indian origin cricketers
Agree (2)Disagree (14)Recommend (1)



那又怎样?如果你分析下板球,你会发现50几个国家有印度裔板球运动员。




jagz (Delhi) replies to chirubrigade 11 hrs ago
you are insane, no more than 10 countries in the world play proper cricket you moron.
Agree (2)Disagree (0)Recommend (0)




你疯了。世界上不超过10个国家玩板球,你个傻瓜。



Amit (India) 11 hrs ago
Let there be an olympics where cheating and corruption is allowed. Fir dikha denge! Chak de India!
Agree (17)Disagree (4)Recommend (0)



要是奥运会有欺骗和腐败比赛....




Abu Ahmed (India) replies to Amit 11 hrs ago
Even there we have competition from China and Pakistan - we will have to make do with a Bronze.
Agree (4)Disagree (1)Recommend (1)




我们还是会面临来自中国和巴基斯坦的竞争。我们会不得不接受铜牌。



Modivasi (india) 11 hrs ago
when ModiJi is becomes PM of bharat, we bharat peoples will earns thousands of golden meddalions,
Agree (12)Disagree (17)Recommend (3)



让穆迪成为印度的总理,到时我们印度人会获得数千枚金牌。




kas Sheth (Abu Dhabi) replies to Modivasi 3 hrs ago
Modiji can never become PM as he is a rascist. I being a Gujarati am saying this, because I know what he is.
Agree (1)Disagree (0)Recommend (0)




穆迪是一名种族主义者,所以永远当不了总理。我是古吉拉特人,知道他是什么货色,所以我会这样说。



Sasi Attili (UK)
China is way ahead of the rest of the world. At this rate, won't be long before they are in the Indian team!!!
Agree (7)Disagree (0)Recommend (1)



中国遥遥领先世界其他各国。照这样下去,中国选手加入印度队的日子也不会远了!
India rocks (India) 11 hrs ago
Michael Phelps 22 medals (2004, 2008, 2012), India 23 medals since 1900!
Agree (26)Disagree (1)Recommend (13)



菲尔普斯一个人就获得22枚奖牌(2004、2008、2012),印度自从1900年以来总共获得23枚奖牌!




Maruthi Rao (London) replies to India rocks
India = Michael Phelps ?
Agree (4)Disagree (1)Recommend (0)




印度=菲尔普斯?




breaking NEWS (for the people) replies to Maruthi Rao
Michael Phelps > India
Agree (0)Disagree (2)Recommend (0)




菲尔普斯>印度




Deepak (US) replies to Maruthi Rao 10 hrs ago
hhhmmmmm slight difference India = Michael Phelps 1 ( one ahead )




hmm...还是有一点区别,印度=菲尔普斯+1



vmrsh (patna)
AND GUESS WTS IN OUR GENES....CORRUPTION...!!!
Agree (41)Disagree (1)Recommend (11)



我们的基因里有什么?...腐败...!
S.Kalyanasundaram (now at US)
China is a hard working country. she wants to be the first in everything. But we do not have aspirations, as seen from the olympic participation
Agree (10)Disagree (0)Recommend (0)



中国是一个人民勤劳的国家。她在一切领域争夺第一。而我们没有志向,从奥运会参与度就可以看出来。
Mohit (cherry Hill, NJ) 9 hrs ago
Such a waste headline.......china has almost 20% of population and their people settle elsewhere for trading and other interests. So naturally they will pick up their traditional game first .... It is like saying that Indian origin people are in more than 20 teams playing cricket.... which is true
Agree (8)Disagree (1)Recommend (0)



多么垃圾的一个标题...中国人口几乎占世界20%,他们在世界各地贸易并定居下来。所以他们很自然就首先从事他们的传统运动...这就好比说印度裔在20几个队打板球...这可是真的。
garg (US)
Why hasnt anybody of Chinese descent moved to India? its a sureshot position in Indian team ! Also, its unfair to say that Jwala Gutta's mother migrated to India to try for badminton.
Agree (3)Disagree (0)Recommend (2)



为什么没有中国人移民印度?在印度肯定很抢手!此外,要说杰娃拉·古塔的母亲是为了羽球而移民印度,那是不公平的。
Vijaypratap Singh (Bareilly)
Western power may change the venue of the games to end the Chinese monopoly as they did in Hockey against us by shifting to synthetic turf.
Agree (5)Disagree (1)Recommend (0)



西方大国可能通过变更比赛场地来结束中国人的垄断,此举正如他们把曲棍球的比赛场地转移到人工草皮上来对付我们一样。
abhi (delhi) 9 hrs ago
given chinese record in deceit and thievery, I WILL NOT BE SURPRISED TO KNOW THAT CHINESE GOVT SECRETLY SPONSORS RESEARCH LABS INVOLVED IN PRODUCING SPORTS DOPE THAT CANNOT BE DETECTED BY presently known means.....WE WILL ALL FIND OUT SOME DAY,,,,
Agree (6)Disagree (10)Recommend (2)



从中国人的欺骗和盗行记录来看,如果中国政服秘密支持实验室研究当前无法检测出来的兴奋剂,那么我不会感到吃惊...我们总有一天会发现的...
vishwa (myIndia) 9 hrs ago
So what? If only there were medals for corruption,India would have swept all of them -gold , silver bronze, tin, nickle,,,,!!
Agree (31)Disagree (1)Recommend (16)



那又怎样?如果有腐败比赛,印度会横扫他们,金牌、银牌、铜牌、锡牌、镍牌(统统是我们的)...!!(译文来源:三泰虎博客)
blog4bombay (London)
there was hype and new channel run a story that in 2012 india will take over china economically .... it will be the year for india... the only thing India has taken over china is Corruption and conning racism... and religious bashing
Agree (8)Disagree (0)Recommend (0)



曾经有炒作称2012年是印度年,印度将会在经济上超过中国...印度唯一超过中国的是腐败和种族主义...还有宗教抨击。
dranand (Sydney)
Sports Ministry of India has big task ahead to save it's face.
Agree (6)Disagree (0)Recommend (0)



印度体育部要想保住面子,后面的任务还很艰巨。
naveen (bangalore) 8 hrs ago
Sports minister has got responsibility to get the genes either by marrying chinese girl and start production or send players to Beijing to get genes transplant.
Agree (6)Disagree (0)Recommend (0)



体育部长有责任让印度人娶中国女人来获得基因,或者派运动员去北京接受基因移植手术。
avg_hindu_guy (usa) 7 hrs ago
I think only way we can do better in Olympics is merge with China..Let China rule India for 100 years like British. Only outsiders can do good for this country. Insiders only eat it out.



我认为唯一能让我们在奥运上表现更好的方法是和中国合并。让中国效仿英国统治印度100年。只有外来者才会为这个国家做好事。内部的人只会蚕食国家。




Chaya Balram (San Francisco, California) replies to avg_hindu_guy
dumb !! instead china will do worse after the merger !!




傻瓜!合并后,中国会转而让印度变得更糟糕!



Raj (Tokyo ) 7 hrs ago
It is in their genes which is obviously correct.. The east asian race which includes china, Japan, Korea, Indonesia etc were originally shorter people with far better reflex than the muscular counterparts.. Sports like table tennis and badminton are about reflex and techniques, which comes naturally to them.. Nowadays, people are no longer short but they still retain the reflexes of their ancestors, which can do wonders if properly trained.. There are some good players in countries like Japan and Korea also, but the level of local competitions is much lower than the Chinese.. The sheer level of competition within china makes them stand out from the rest of the world..
Agree (4)Disagree (2)Recommend (0)



显然是他们的基因造成的...东亚人种,包括中国、日本、韩国、印尼等国家的人起初较矮,反应能力要比肌肉发达的人更快...乒乓球和羽球等运动关键在于反应能力和技术,所以他们能轻易掌握。如今,他们不再矮,但仍然保留了祖先快速的反应能力,经过训练后就能创造奇迹。日本和韩国也有一些高水平选手,但当地竞技水平明显低于中国。中国国内的竞争水平让他们在世界上出类拔萃...




Rustom (Surat) replies to Raj 6 hrs ago
Who told you Chinese are shorter ? People from North of China are tall and their average height in that region is lot better than Indian average height. North China towards Beijing side play NBA basket ball and they are pretty good in height.
Agree (2)Disagree (0)Recommend (1)




谁告诉你中国人较矮?中国北方人长得高,平均身高远远超过印度人的平均身高。中国北方靠近北京地区的人在NBA打篮球,长得可高了。




Raj replies to Rustom
Buddy.. Please read my message fully.. I said they were originally short and no longer short now..We are talking about genes here, and if I guess the term "Originally" should imply that I am talking about their ancestors far back in the past..
Agree (0)Disagree (1)Recommend (0)




哥们,请看完我的评论...我是说他们起初矮,现在不再矮了。我们是在这里讨论基因,我认为"最初"这个词暗示我是在说他们老早以前的祖先。



jehosh1990 (chennai)
Who knows ,may be indian genes are specialist in some unknown games
Agree (5)Disagree (0)Recommend (1)



谁知道,也许印度人的基因会让印度人特别擅长某个未知运动。
Ananth (NY)
I have been to China many many times, they are extremely focused, hard working and very helpful. Practice pays...
Agree (14)Disagree (1)Recommend (9)



我去过中国许多次了,他们非常专注、勤劳和乐于助人。有付出,就会有收获...
jayanta pukhram (new delhi) 6 hrs ago
china may be the greatest rival of our country... but we can learn how they improve their sports in such a short period.. it should not be shame to learn good things from others... Indian authority should mind it... not minding in how to earn money...
Agree (6)Disagree (0)Recommend (2)



中国可能是我们国家最大的竞争对手...但我们可以学习他们如何在如此短时间内提高竞技体育水平...向别人学习好的东西不应该是什么可耻事情...印度当局应该记住....不要老是想着如何赚钱...
Debashish Sarbadhikari (kolkata)
Chinese products may not last long, but China's supremacy in sports is undeniable. We must learn from it.
Agree (11)Disagree (2)Recommend (1)



中国货可能不耐用,但中国的体育霸权不可否认。我们必须向中国学习。
King SG (Chennai)
So can we say Chinese are good playing over the table and Indians are very good playing under the table?
Agree (63)Disagree (1)Recommend (37)



所以我们可以这样说吗,即中国人擅长乒乓球桌上的运动,而印度人非常擅长桌面下的勾当?(译文来源:三泰虎博客)
Indian (India) 6 hrs ago
Its not in their genes its in their habit, they use chopsticks for eating (even rice) at an very early age which makes their wrists very strong and fast every time you eat your are doing exercise. It helps them in Badminton and TT. All our TT players/Badminton players start using chopsticks :) . Having said that nobody should take away the hard work and disciple they put in, they have facilities which allow sports person to fully focus on his games (unlike in India ) and don't have to work as laborers or turn in to Dacoits .
Agree (5)Disagree (5)Recommend (1)



不是基因造成的,而在于他们的习惯。他们很早就开始使用筷子吃东西(甚至吃饭也是),结果他们的手腕灵活又强有力。每次吃饭都在做运动,对他们打乒乓球和羽毛球有帮助。我们所有的乒乓球运动员和羽球运动员都开始使用筷子 :) 我说过,没有人能泯灭他们所付出的努力,他们有供运动员使用的设施,能够让他们完全专注所从事运动,不必去充当劳工或者沦落为达利特。
nicky narwani (hongkong)
we have many NRI in many countries, but mostly are busy in making money no time for sports
Agree (16)Disagree (2)Recommend (6)



我们在很多国家有大量的海外印度人,但大部分忙于赚钱,没有时间从事体育。
Kiran (Assam) 6 hrs ago
Why not give ciizenship to few chinese TT and badminton players. We could pass them off as north eastern
Agree (6)Disagree (4)Recommend (2)



为什么不授予一些中国乒乓球选手和羽球选手公民身份。我们可以把他们看做东北邦人。
Md Muzahid Khan (Bangalore)
no wonder they win all the TT matches....give a few of the players Indian citizenship and we have a winners then...!!!!!!
Agree (1)Disagree (1)Recommend (1)



难怪他们所有乒乓球比赛都获胜...给他们一些运动员印度国籍,我们到时就会有奖牌得主...!!




NJ (Surat) replies to Md Muzahid Khan
If only you could find a Chinese person who willingly wants Indian Citizenship.
Agree (4)Disagree (0)Recommend (2)




那你也得找到愿意加入印度国籍的中国人才行。



Innovator (Kolkata)
They are trained extremely hard to reach that level, as we go to school in India, they do their training. And Some of them are born just to play for the country. Its all about hard work and focus, they don`t cram about exam marks !
Agree (15)Disagree (2)Recommend (5)



为了达到那个水平,他们训练非常刻苦。我们在印度读书时,他们就在那训练。一些人天生注定为国家征战。一切在于刻苦训练和专注。他们不用为了考分而死记硬背。
asimc1941 (Kol 700 008)
The Chinese are people of shortest height in the whole world (if we agree on discarding Gulliver) – was our childhood information/knowledge/belief. They were well known as opium-loving laziest people in the whole world!



我儿时的印象是:(如果不算《格利佛游记》里的矮人主人公,那么)中国人是世界上最矮的人。他们鸦片成瘾,以世界最懒惰之人而著称于世!
Merk (Canada) 5 hrs ago
Indians would win gold medals if there were Olympics for useless movies and useless dance and song.
Agree (33)Disagree (1)Recommend (8)



奥运会要是有比谁拍的电影和谁跳的舞蹈更烂的话,那么印度人可是响当当的金牌得主。
amit (India) 5 hrs ago
It is very difficult for India to do well in Olympics. A nation of weak and malnourished slumdogs cannot aspire to compete against world class athletes.Maybe if Hand Rickshaw race or Cow-Dung lifting had been Olympic sports we could have done well and won some medals
Agree (4)Disagree (3)Recommend (2)



印度非常难以在奥运会上有出色表现。一个充斥着虚弱和营养不良的贫民窟狗的国家无法渴求和世界级运动员同台竞技。或许奥运会要是有人力车夫比赛或者举牛粪比赛,那么我们可能会表现出色,并获得一些奖牌。
Dinesh Prabhakar (delhi)
PING PONG DIPLOMACY IN 1970'S BY USA COULD NOT CHANGE MUCH FOR USA, WHY NOT INDIA NOW PLAYS THIS PING PONG DIPLOMACY WITH CHINA AND MAY BE RELATIONS WITH CHINA MAY CHANGE FOR GOOD FOR FOREVER!
Agree (2)Disagree (0)Recommend (1)



1970年代的中美乒乓外交没有给美国带来太多改变。为什么印度现在不和中国搞乒乓外交。也许中印关系会永远改善!
sankar (pune) 5 hrs ago
Though china is enemy to us, I appreciate their talent and hard work. Salute to Chinese people for putting country first ahead of all other things. Here in India we fight with each other in the name religion/color/language/South-North and forget what we have to achieve- thanks to our genes.
Agree (8)Disagree (1)Recommend (1)



虽然中国是我们敌人,但我欣赏他们的才能和努力。中国人把国家至于一切之上,向他们致敬。在印度,我们以宗教、肤色、语言、南印度-北印度的名义彼此内斗,忘却了我们要取得的目标,这要归咎于我们的基因劣根性。




Vikas (Gurgaon) replies to sankar 4 hrs ago
Why China is enemy to us? They never thought so. They would consider Japan as their enemy rather than India.
Agree (5)Disagree (2)Recommend (2)




为什么中国是我们的敌人?他们从来没有这样想过。他们认为日本是他们的敌人,而不是印度。



Sharad C. Misra (Mumbai) 5 hrs ago
Although we are not racists and are opposed to race-based discrimination we cannot wish away the reality. Most of the Gold and Silver medals in the London Olympics have been mopped up by China, belonging to Mongoloid race and America and UK , the Anglo-Saxons. The Indo-Aryans which include India, Pakistan, Afghanistan, Middle-east countries etc. have comparatively drawn a blank. How. otherwise do you explain India having a population of 125 crores not being able to win even a single Gold ?
Agree (4)Disagree (1)Recommend (3)



虽然我们不是种族主义者,反对基于种族的歧视,但是我们无法避开这样一个事实,即伦敦奥运的大多数金牌和银牌被属于蒙古人种的中国人,以及属于安格鲁撒克逊的美国人和英国人瓜分了。相比之下,包括印度、巴基斯坦、阿富汗、中东各国在内的印度雅利安人的国家收获甚少。否则,你又如何解释12.5亿人的印度连一块金牌都拿不到?
vikram (delhi)
why not get some chinese TT playes along with all other made in china products to india :)
Agree (8)Disagree (0)Recommend (3)



为什么进口中国货时不顺便引进一些乒乓球选手到印度 :)
mailkevin247 (USA)
May be we should marry more chinese women to bear 'fruits' in Olympics!!!lol
Agree (9)Disagree (0)Recommend (5)



也许我们应该娶更多的中国女人,以便我们在奥运上能"开花结果"!笑...
mango admi (Bangalore)
There should be 'Non-Chinese' reservations in Sports. International Olympic Association should also think of conducting an Olympics without Chinese participation. That will ensure that countries like ours can hope for some medals. :)
Agree (8)Disagree (5)Recommend (2)



体育比赛中应该给华人以外的人预留些名额。国际奥委会也应该考虑举办没有中国人参与的奥运会。此举能确保我们这样的国家有希望获得一些奖牌 :)




Indiot (Where else) replies to mango admi 4 hrs ago
Yes, create a global caste system just like india's. LOL
Agree (6)Disagree (0)Recommend (4)




是的,建立类似印度的全球种姓制度。笑...



indian (usa) 4 hrs ago
Who cares, badminton and table tennis are not real sports anyway.
Agree (2)Disagree (50)Recommend (0)



谁会在意。不管怎么样,羽球和乒乓球并非真正的运动。




Indiot (Where else) replies to indian 4 hrs ago
Only cricket, kabbadi and guli danda are real sports played throughout the world. They should be included in the Olympics so india can win a few more medals.




只有板球,卡巴迪和代搬行李才是世界性的真正运动。它们应该进入奥运,这样印度就可以多拿些奖牌。




FACTS (Mumbai) replies to Indiot 2 hrs ago
If cricket is played all over the world, then India has no chance of being a power house anymore




如果全世界普及板球,那么印度就没有机会成为板球大国了。



Ashok (Mumbai) 3 hrs ago
And more special is that most of the Chinese are Atheists who believe in hard work rather than the blessings of a deity. China as a Country has no religion or caste. Ofcourse there are Muslims in a certain province. But majority of China is without religion or caste.
Agree (9)Disagree (4)Recommend (4)



更特别的是大多数中国人是无神论者,他们相信努力工作,而不是相信神的保佑。作为一个国家来说,中国没有宗教或者种姓制度。当然,某些省份会有穆斯林。但中国大部分地区没有宗教或者种姓的存在。




Kaushik (bangalore) replies to Ashok 2 hrs ago
Not true. China has all religions. But due to communism, they cannot bring religion into state affairs.




不是真的,中国什么宗教都有。由于共产主义的存在,这些宗教无法介入国事。



Satish (Ahmedabad) 3 hrs ago
India also won a bronze by the courtesy of a Chinese player who withdrew. I am talking about Sania Nehwal.
Agree (26)Disagree (11)Recommend (8)

承蒙中国退赛选手的厚爱,印度获得了一块铜牌。我说的是塞娜·内维尔。
中国在伦敦羽毛球和兵乓球上大包大揽。然而,中国海外兵团更能表明中国人在两项赛事上的统治力。事实是,伦敦奥运173名乒乓球选手中有55名是华裔,其中45名出生于中国。从巴西的林贵到美国的邢延华,从卢森堡的倪夏莲到土耳其的王博,中国人遍布23个国家。羽毛球也是如此。在伦敦172名羽球选手中,多达50名选手或者是出生在中国,或者是华裔。塞娜·内维尔打了6场比赛,其中4场比赛的对手是有中国血统的选手。对此,印度时报将中国独霸羽球和乒乓球归功于文化基因的先进性。