原文标题:China warns US against 'muddying waters' in South China Sea
原文链接:http://timesofindia.indiatimes.com/world/china/China-warns-US-against-muddying-waters-in-South-China-Sea/articleshow/13767540.cms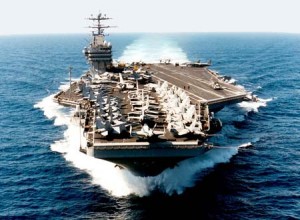 BEIJING: It was no time to "make waves" in the disputed South China Sea and dance behind a "Pied Piper", China's official news agency warned today, after US said it would shift the bulk of its naval fleet to the Pacific Ocean by 2020.

"It is advisable for some to refrain from muddying the waters and fishing therein and for some others to desist from dancing behind a Pied Piper whose magic tone, as tempting as it is, might lead its followers astray," said Xinhua in a commentary, referring to the sea, which is part of the Pacific and the subject of overlapping territorial claims.



在美国声称2020年前将把大部分海军舰队转移到亚太地区后,中国官方媒体今天警告不要在存在争议的南海兴风作浪,不要在"吹笛者"后面起舞。





南海属于太平洋的一部分,是领土主权声张的重叠区域。新华社在评论中称,忠告某些国家不要搅浑水和在那里捕鱼,忠告其他一些国家在语调具有诱惑力的吹笛者后面起舞中保持克制,它可能导致追随者走向灭亡。



China claims the South China Sea in full, and it is also claimed in whole or part by Taiwan, Brunei, Vietnam, Malaysia and the Philippines.

The much-hyped China threat to the freedom of navigation in South China Sea is a pure invention, Xinhua said.

"China has seen its political, economic and military strengths growing markedly,fabricating new claims is not in its blood," said the agency.



中国声张整个南海主权。台湾、文莱、越南、马来西亚和菲律宾等国家地区也声张部分主权。





新华社称,大肆炒作的中国对南海航运自由的威胁纯粹是无中生有。





中国在政治、经济和军事实力上都显著发展,捏造主权声张并不是与生俱来的。



It was Beijing's "genuine wish" to turn the South China Sea "into a sea of peace, friendship and cooperation," added Xinhua, in the commentary titled 'Not to make waves in South China Sea'.

In a major re-posturing, US today announced it will shift the bulk of its naval fleet including as many as six aircraft carriers to the Pacific by 2020 as part of new strategic focus on Asia.

The decision to deploy more warships to the Pacific Ocean, defence secretary Leon Panetta said, was part of a "steady, deliberate" effort to bolster the US role in the area, deemed vital to American interest recently by President Barack Obama.



新华社在题为《不要在南海兴风作浪》的评论文章中称,北京真诚希望将南海变成和平、友谊和合作的海洋。





在一次重大调整中,美国今天宣布在2020年前,将把大部分军舰转移到太平洋,包括6艘航母,以此作为关注亚洲的新战略的一部分。





国防部长帕内塔称,在太平洋部署更多军舰的决定是稳定和审慎努力的一部分,旨在支撑美国在该地区的作用。奥巴马总统最近认为该决定对美国利益至关重要。




以下是印度网民的评论:




Pratul Birla (Kolkata)
History book written in the US in 2040 will read something like this ....... When China was building a strong nation , India had no clue , its ministers were making money , the govt machinery was looting money and people were only busy displaying their acquired wealth by importing foreign goods, building palatial houses and not paying taxes . The nation was sleeping to the threat of China and in 2019 when China attacked India , it had no answer. The war got over in three days.......
Agree (33)Disagree (8)Recommend (11)



美国2040年的历史课本会类似这样描述......当中国在建设强大国家的时候,印度毫无头绪。印度部长们在赚钱,政服机器在抢钱,人们忙于炫耀靠贩卖进口产品而赚到的财富,修建宫殿似的房子,还不纳税。这个国家对中国的威胁并没有觉醒。当中国2019年攻击印度的时候,印度没有对策。战争在三天内就结束了......
Rathore (Delhi) 17 hrs ago
When ever Hindu decreased India decided. We lost Afghanistan and Burma from British India as Hindu were few there. 1947 we Lost Pakistan and Bangladesh due to less Hindu. In Kashmir, Kerala and north east problem only due to less Hindu. We will divide again if Hindu decreased in any part of India. Save Hindu save India. because without Hindu there will be no India.
Agree (28)Disagree (9)Recommend (11)



每当印度教徒减少,印度就(分裂?)...。我们失去了英属印度的阿富汗和缅甸,原因是那里的印度教徒太少。1947年,我们失去了巴基斯坦和孟加拉国,也是由于印度教徒太少。在克什米尔、克拉拉邦和东北部,问题也仅归咎于印度教徒太少。如果印度任何地方的印度教徒减少,那么我们会再次分裂。拯救印度教徒、拯救印度。
t (bangalore) 21 hrs ago
US and India should together fight with china. So it can be beaten easily. China is growing no doubt but their ego is on cloud.
Agree (28)Disagree (12)Recommend (11)



美国和印度应该联合对抗中国。这样可以轻易打败中国。毫无疑问,中国在发展,不过太自我了。
rajivechaurasia (HARIDWAR)
IF CHINA SEA BELONGS TO CHINA THEN INDIAN OCEAN SHOULD BELONG TO INDIA AND CHINA SHOULD KEEP AWAY FROM INDIAN OCEAN.
Agree (24)Disagree (3)Recommend (7)



如果中国海属于中国,那么印度洋应该属于印度。中国应该远离印度洋。
Bholu (Delhi) 18 hrs ago
China and Islamic terrorism are the two threats the world has to deal with in 21st century.
Agree (22)Disagree (14)Recommend (7)



中国和伊斯兰恐怖主义是21世纪全世界必须处理的两个威胁。
VSGR (Bangalore)
China is really becoming very aggressive in its sphere of influence. It is definitely a worrying sign
Agree (22)Disagree (5)Recommend (9)



中国在自己的势力范围变得非常好斗。它无疑是令人担忧的迹象。
Saikat Roy (Dubai)
Any sea out side country line - any one can explore. This is not china's fathers property.
Agree (21)Disagree (1)Recommend (6)



国境线外的任何海洋,任何人都可以开发。这不是中国祖先的财产。
Arjan (India) 15 hrs ago
So whats China going to do, china simply cannot afford to disrupt exports to the US which account for 35% of its GDP currently, while Europe and other world economies slow down including Chinas, its threats are simply hot air. Besides China needs to change its policy of belligerence with its neighbors. China has border disputes with all its neighbors with annexation of areas with Mongolia, and of course Tibet, disputes with Japan, Phillipines, Vietnam and lets not forget India, all these nations can have an impact on China with economic consequences if not militarily, China will have to settle all these disputes if it wishes to regain any respect and cordial relationships with these countries.
Agree (20)Disagree (4)Recommend (2)



所以中国打算怎么做呢。仅仅对美出口遭到破坏,中国就无法承受,它目前可占到了GDP的35%。欧洲和包括中国在内的其他世界经济体的经济在放缓,中国的威胁只是吹牛而已。此外,中国需要改变对领国的好战政策。中国和所有领国有边界争议......比如日本、菲律宾、越南,还有别忘了印度。所有这些国家如果不能在军事上对中国产生影响,那么可以给中国造成经济后果。如果中国想要重获这些国家的尊敬和亲切关系,那么就必须解决这些问题。
Amit Chaudhary (Gurgaon, Haryana)
No country has a right to claim or warn others over international waters.... if US is wrong, China is also not right....
Agree (18)Disagree (5)Recommend (5)



没有国家有权利在国际海域上声张主权或者警告其他国家...如果美国是错的,那么中国也不对...
FDSA (DC)
INDIA ALSO NEED TO DEPLOY NAVY
Agree (16)Disagree (1)Recommend (2)



印度也需要(在那里)部署海军。
make modi PM (bangalore) 19 hrs ago
our future PM modi can help relieving tension between china and india on oil share in south china. Modi has already made good friendship with china and i think it will benefit lot if he become our PM
Agree (16)Disagree (13)Recommend (6)



我们未来的总理穆迪可以帮助减轻中印之间在南海石油份额上的紧张关系。穆迪已经同中国建立了友好关系。我认为他要是当上总理会带来好处。
Chandrika (Chennai)
China is trying to play aggression here when it has no reason to. Beyond Chinese Waters, any neighbouring country can explore oil or gas. America too has no right to place their fleet in strategic regions that would create security problems to other Nations. Both these Nations think they rule the world and are threats to world peace.
Agree (16)Disagree (3)Recommend (3)



中国没有理由的时候就试图在这里耍侵略行径。除了中国海域之外,任何领国都可以开发石油或者天然气。美国也没有权利在战略地区部署可能对其他国家造成安全问题的舰队。两个国家认为自己应该统治世界,它们都是世界和平的威胁。
sudheer (Hyd)
indian policy is good, straight forward and clear but very slow in action. its good that india always tries to solve issues unlike others who creating problems.
Agree (16)Disagree (1)Recommend (2)



印度政策不错,直截了当、清晰明了,不过行动非常缓慢。不错,印度总是试图解决问题,其他国家则是制造问题。
Noname (France) 18 hrs ago
One must never forget the lesson from Indo china 1962 history. Already pakis are so vulnerable and Chinese are inside POK (Indian territory) , now Indian government should really increase defense budget and make India strong enough to have their own stand in case of any conflict with china. I believe Chinese understand & respect only muscle power. Instead of getting cot in cross fire we should prepare ourselves and can have a balance relationship with china after solving border & Indian global economic disputes amicably.
Agree (15)Disagree (3)Recommend (2)



你永远不能忘记1962年中印战争的历史教训。巴基斯坦太脆弱了,中国人已经进入了巴占克什米尔(印度领土)。印度政服现在应该提高国防预算,让印度强大到能够在未来的中印冲突中站稳自己的立场。我相信中国人只理解和尊重实力。与其彼此责难,我们倒不如做好自身准备。在友好解决边界争议和印度全球经济争议后,我们可以拥有平衡的中印关系。
Syed Hafiz (KSA)
Only China has the guts to threaten United States, the rest including India and Pakistan have no other alternatives than to succumb to Amerca's pressure!
Agree (14)Disagree (14)Recommend (1)



只有中国有勇气威胁美国。包括印度和巴基斯坦在内的其余国家除了屈服于美国压力之外,没有其他选择!





原创翻译:三泰虎 http://www.santaihu.com
homer (uk) 16 hrs ago
Bo Yang Chinese writer says."When Chinese are weak they become slaves. When they are strong they become arrogant". That is the history of the Chinese.
Agree (14)Disagree (3)Recommend (3)



中国作家博洋说过:"当中国人虚弱的时候,他们就变成了奴隶。当中国人变强大的时候,他们就变得傲慢"。这就是中国人的历史。
anku6 (New Delhi)
Wow! China warns and USA Shivers? Did China think that every country in its neighborhood is like the country grabbed by it, TIBET?............ What is funny about China is that even after threatening its neighbors, it says they have "genuine wish" to turn the South China Sea "into a sea of peace, friendship and cooperation,"
Agree (14)Disagree (9)Recommend (1)



哇!中国警告,美国颤抖?中国是否认为每个邻近国家都像xz那样?......有趣的是在威胁邻国后,中国却说真诚希望把南海变成和平、友谊和合作的海洋。
AsianunitedSimon (Uk) 17 hrs ago
America just made another costly mistake which bind Russia and China closer as a united front as a result. My prediction is the US will have another rethink and it's small alliances in Asia will pay the price of making the wrong bets. It is always the small people who suffers..
Agree (14)Disagree (5)Recommend (3)



美国犯了另一个严重错误,让俄罗斯和中国走得更近,结果形成联合战线。我的预测是美国将会重新考虑,它的亚洲小盟友将为错误的赌注付出代价。
Royal Prerogative (India)
China is one country which has territorial disputes with nearly all the Countries it borders. Moreover, being aggressive and possessing one of the two Primary and Powerful Armed Forces in Asia, seeks to project itself as the Superpower of Asia and in the long term the World. So, if the USA seeks to check China's clout, it should be welcomed by Asian countries, so as to ensure a multipolar Asia, which is in the interest of the world.
Agree (12)Disagree (5)Recommend (1)



中国是一个同几乎所有领国存在领土争议的国家。更重要的是,它具有攻击性,拥有亚洲两个强大武装部队之一,寻求以亚洲超级大国的姿态出现,长期目标是世界超级大国。所以,如果美国寻求遏制中国的影响力,那么亚洲国家应该表示欢迎,这样可以确保符合世界利益的多极亚洲。




Truth (Global) replies to Abdul Majid
Don't blame USA. Blame the stupid chinese policy of picking up fight with every neighbouring country. USA just sees an opportunitiy to intervene. China needs to work towards improving its relations with its neighbours.
Agree (12)Disagree (3)Recommend (3)




不要指责美国。应该指责愚蠢的中国人同每个领国对抗的政策。美国只是看到了干涉机会。中国需要努力改善同领国的关系。



Vijay (Hyderabad)
China is always trying to bulldoze itself, it wants nearly every country or its part to be a part of china, when will this stop, it wants arunachal, leh laddakh , its already taken Tibet, it wants south china sea, surprisingly, it does not want part of Pakistan ?????
Agree (12)Disagree (2)Recommend (3)



中国总是试图恫吓自己。它几乎想要每个国家或者这些国家的部分地区成为中国的一部分。它什么时候才会消停呢。它想要阿邦,列城、拉达克。它已经夺取了xz,还想要南海。令人吃惊的是,它就不想要巴基斯坦的部分领土?
Farooq Sameem (Moratuwa,Sri Lanka.) 20 hrs ago
China has quiet rightly warned America against muddying the placid waters of South China sea,which is of immense geopolitical strategic value to China.South China sea belongs to China,South Korea,Taiwan and Vietnam .Managing it for the benefit of its stakeholders is their duty.The American interference in South East Asia need to be resisted.The US plan to transfer bulk of its fleet including six aircraft carriers to the Pacific region is a resentful move.that endangers the balance of power in the. region.America is concerned about the growing economic and military power of China as it is likely to challenge the American supremacy here and its influence over the countries in the region..China is a rapidly rising power in the world and its rise is welcomed by the Third World countries as it is bound to bring about the most needed balance of power in the International arena with China as a counter weight for the US..
Agree (12)Disagree (13)Recommend (5)



中国悄悄警告美国不要在平静的南海搅浑水。南海对中国有巨大的地缘政治价值,它属于中国、韩国、台湾地区和越南(三泰虎注:无语,连韩国都扯进来了)。美国在南海的干涉应该遭到抵制。美国打算将包括6艘航母在内的大部分舰队转移到太平洋地区是令人愤怒的举动,危及该地区的权利平衡。中国不断增长的经济和军事力量可能挑战美国在这里的霸权和美国对该地区国家的影响力,所以美国对其表达关注。中国是快速上升的世界大国。它的崛起受到第三世界国家的欢迎。随着中国成为美国的制衡力量,它肯定将带来国际竞技场急需的力量平衡。




Thinker (China) replies to t 20 hrs ago
India should stand on her own feet instead of looking for a new master!
Agree (12)Disagree (1)Recommend (2)




印度应该独立自主,而不是寻找新主子!



S.Singh (London) 12 hrs ago
US is the biggest market for Chinese goods and if US shuts this lifeline then Chinese economy would go into tail spin and its economy will be pushed back atleast 30 years back. Chinese would have to live on rats and cockroaches. Yes, US gets credit from China but US will go along with China as long as its moves are not against the US interests around the globe. Also, it US stops paying interest on credit it took from China, there is nothing (zilch) China can do. The Chinese economy will come to a stand still. US is still super power milltarily with high tech defense capabilities which may take another 50 years for China to achive. The US can shutdown entire South China sea and there is nothing zilch) China can do. China is just a huge paper tiger with no real power militarily or economically the mighty USA. Bloody Hell!!
Agree (11)Disagree (12)Recommend (1)



美国是中国产品的最大市场。如果美国掐断这个生命线,那么中国经济将跌入低谷,至少倒退30年。中国人将只好靠吃老鼠和蟑螂生活。是的,美国从中国那里借款。只要中国的举动不违背美国的全球利益,美国就会同中国走下去。此外,如果美国停止向中国支付贷款利息,中国也没辙。中国经济将会趋于停滞。美国仍将是军事超级大国,拥有中国需要50年才能取得的高技术防卫能力。美国可以关闭整个南海,中国一点办法都没有。中国只是没有真正军事实力或者经济实力的巨大纸老虎!
Rajendran (Doha)
US will not interfere in Chinese issues as they know that Chinese can destabilize US economy in no time... Most of the credit of US is from China.. They cant oppose & suppress China like they did to small countries..
Agree (11)Disagree (4)Recommend (4)



美国知道中国人可以立刻破坏美国经济,所以美国不会干涉中国事务...大多数美国贷款来自中国。他们无法像对待小国那样反对和压制中国。




summet (shanghai) replies to Pratul Birla 17 hrs ago
just superb, believe me, I am in China past 10 years. What you have said now will happen.
Agree (11)Disagree (2)Recommend (5)




说得好极了。相信我,我过去10年呆在中国。你现在所说的将会发生。



Abdul Majid (srinager kashmir)
let the America go to hell,why are they poking there nose everywhere, South China sea is asubject between India and China to discuss and decide. Why Barak Obema wants to deploy six war ships to south china by 2020. Does it mean they want to threaten India and China, Both ndia and China should evolve strategies to desist America to send his war ships in this region.
Agree (11)Disagree (14)Recommend (4)



让美国见鬼去吧。为什么他们要到处插手事务。南海是印度和中国之间讨论的话题。为什么奥巴马想要在2020年前在南海部署6艘战舰。是否意味着他们想要威胁印度和中国。印度和中国应该发展战略,以抵抗美国往该地区派遣战舰。




vicky (hyderabad) replies to deepa 20 hrs ago
Our problems are genuine. China is imperialistic, Pak is the terrorist, Bangladesh has mafia, smugglers and land grabbers near our borders, Burma & Myanmar are the same and trained ULFA against us for Chinese, Sri Lanka kills tamils and tamil fisherman in our watres and is gifting naval bases to China(read against India). China on the other hand claims whole South China Sea till the shores of other countries like Vietnam, Phillipines,Malaysia etc. We are exploring Oil in Vietnamese waters, while China is building Roads, Rail, Pipelines, and Underground tunnels in Pakistan occupied Kashmir
Agree (11)Disagree (3)Recommend (4)




我们的问题是真实存在的。中国是帝国主义。巴基斯坦是恐怖主义。孟加拉国在靠近我们边界的地区有黑手党、走私分子和霸占土地者。缅甸也是一样。受过训练的阿萨姆联合解放阵线帮中国人对抗我们。斯里兰卡杀害泰米尔人,还在我们的海域杀害泰米尔渔民,还把海军基地送给中国。另一方面,中国声张整个南海的主权,范围一直延伸到其他国家的海岸,比如越南、菲律宾、马来西亚等。我们在越南海域开采石油,而中国在巴占克什米尔修建公路、铁路、管道和地下隧道。




deepa (Chennai) replies to Abrakadabra 20 hrs ago
We have also problems with the neighbours. We are not in good terms with China, Pakistan, Bangladesh, Srilanka, Burma, Myanmar and also Nepal
Agree (11)Disagree (12)Recommend (3)




我们和领国之间也存在问题。我们同中国、巴基斯坦、孟加拉国、斯里兰卡、缅甸和尼泊尔等的关系也不好.



Abrakadabra (Timbaktu)
China needs to ponder if its stand is alright, why so many countries bordering it have problems with it!
Agree (11)Disagree (3)Recommend (4)



中国应该思考下自己的立场是否正确。为什么这么多领国和它之间存在问题!
RAJ (USA) 22 hrs ago
China should mind well that they can act authoratively, arrogantly with surrounding Asian countries but not with USA. Once upon a time Japan tried to lecture USA about their economic policy and got the taste of USA's silent indirect reaction by which Japan economy went down. Now China will taste the same kind of reaction from USA, if they underestimate USA power.USA decides which country they want to bring up and which country they want to bring down depends upon their relationship and reaction from other countries. India should learn something out of it and have a good relationship with USA for their self-interest, atleast at this juncnture. If Romney wins Presidential election, China will face more problems from USA.
Agree (11)Disagree (6)Recommend (5)



中国应该牢记自己可以对周围的亚洲国家傲慢,不过不能这样对待美国。日本曾经试图向美国宣讲自己的经济政策。结果美国悄悄间接做出反应,日本经济因此下滑。如果中国低估美国实力,那么也将体会到美国同样的反应。根据美国同其他国家的关系和其他国家的反应,美国能够决定让哪个国家上升,也能决定让哪个国家下降。印度应该从中吸取教训,为了自身利益同美国建立友好关系,至少在这个节骨眼上如此。如果罗姆尼赢得总统选举,中国将面临更多来自美国的麻烦。




JB ( ) replies to RAJ
Those days are gone when a handful of Countries were rich and US could do what it felt was right. Japan is still the most significant economic power and if you take the ratio and proportions Japan is way ahead of USA. Don't bring up the ultra ethical Japan into this dirty politics of the US.
Agree (10)Disagree (3)Recommend (3)




只有少数国家富裕和美国可以为所欲为的时代已经一去不复返了。日本仍然是最重要的经济大国。如果按比例来算,日本遥遥领先美国。别把日本牵扯进美国的肮脏政治中。



altaf (mumbai) 1 day ago
Why does the americans need to get their warships to asia? If iran had done the same military action was inevitable, is the so called international community sleeping?
Agree (10)Disagree (4)Recommend (0)



为什么美国人需要把军舰派往亚洲?如果伊朗这样做,那么军事行动就不可避免。所谓的国际社会睡着了?
Deepak (Mumbai) 1 day ago
1962 was more than 50 years back. India needs to come out its inferiority complex and look at future. If we go on war, China has more to lose than us. So they will never wanna go for a full fledge war.
Agree (9)Disagree (7)Recommend (2)



1962年已经过去了50来年。印度需要走出自卑情结和展望未来。如果我们交战,中国比我们的损失会更多。所以他们永远不会想要全面战争。





原创翻译:三泰虎 http://www.santaihu.com
Proud Indian
When we want to deal with Pakistan and China, we unconsciously run to our colonial masters and scream for "help, help" to Christian nations as though they are waiting to do free service for us. Then we brag that we kicked out the British from India while desperately waiting in long que for British and American passports and willing to quit Bharat Mata any time. Then we curse about Muslim invaders but next day stand in long que for jobs in front of Sultans and Badshas of Arabia. End of the day, either Allah or Jesus has to feed us. Indians don't want to live in India but India lives in every Indian:)
Agree (9)Disagree (0)Recommend (2)



当我们想要对付巴基斯坦和中国的时候,我们下意识的跑去找殖皿煮子,向基督教国家强烈要求帮助,似乎他们时刻准备为我们免费服务。我们会吹嘘自己把英国从印度踢了出去,却拼命排队拿英国和美国的护照,时刻愿意离开印度。我们会诅咒穆斯林侵略者,不过第二天又在阿拉伯独裁者面前排长队等工作。最后,安拉和耶稣都得养我们。印度人不想住在印度,但是印度存在于每个印度人的心中:)
Rajguru (delhi)
China is behaving much the same manner ,Hitler was threatening Germany's neibhours. Are not the world moving closer to WW-3 ?
Agree (9)Disagree (7)Recommend (1)



中国的行为方式太像了。希特勒当时就威胁德国的领国。世界正向第三次世界大战走近?
ravi (Mumbai) 1 day ago
China is damaging its own image by showing over agression, giving other countries like India, Japan, Vietnam etc the reason to increase their military might. China should be contempt with what they have and protect their interests. But being too much greedy is always devastating. Also damaging relations with neighbouring countries will eventually not good for China, if China thinks that they can 'dictate' neighbours by means of their military and economic might. China's economy is driven by exports and if China try to do something fishy in so called disputed China Sea, they rest countries will ban China's ship routes from other sea routes.
Agree (9)Disagree (6)Recommend (0)



中国表现出过度侵略性,破坏了自己的形象,给印度、日本、越南等国家提升军事实力的口实。中国应该满足于自己所拥有的,应该保护自己的利益。太过贪婪总会带来灾难。此外,如果中国认为借助军事和经济实力可以命令领国,那么会破坏同领国的关系,最终对中国不利。中国经济由出口推动,如果试图在南海做些可疑的事情,那么其余国家会在其他海洋路线禁止中国船只通航。
rsesq (USA)
So expanding out from the South China sea, we must now take permission from China to put ships into the entire of the pacific ocean??? It is foolishness for china to even suggest such a thing. If the world switches manufacturing to India, Brazil, or other nations, china will not have enough funds to launch a row boat much less attempt to dictate to the US and the rest of the world.
Agree (8)Disagree (5)Recommend (2)



所以范围扩大到南海以外地区,我们现在必须经过中国同意才能把船只开往太平洋?中国提出这样的建议是愚蠢的。如果世界将制造业转移到印度、巴西、或者其他国家,那么中国不会有足够的资金买划艇,更不用说尝试命令美国和其他国家了。
Awake or fall (India) 18 hrs ago
China, India, and other Asian countries need to be wary of Christianity, the political tool which is used by west to spread their empires. I think continent wide rule should be made to check Christian population. We all shout about Muslim population but the actual conspiracy is to hide their numbers by shouting loudly about Muslims. Believe me there are more Christians in India than shown in census reports. Ever heard of the term crypto-Christian?
Agree (7)Disagree (4)Recommend (3)



中国、印度和其他亚洲国家需要提防基督教。它是西方用于扩张帝国的政治工具。我认为应该制定覆盖全州的遏制基督徒人口的规则。我们穆斯林人口问题上大声疾呼。不过真正的阴谋是,他们大声抱怨穆斯林是为了掩盖基督徒人口问题。相信我,印度的基督徒人口比统计报告所显示的更多。听过地下基督徒这个术语没?
Siloo Kapadia (Singapore)
For USA, China is tomorrow's Al Qaida and Iraq. Today's Al Qaida is yesterday's Japan. Yesterday's Japan was the Arabs of the 1970s. The Arabs of the 1970s were the communists of the 1960s. The communists of the 1960s were the Nazis of before that. And so on... USA needs an enemy. Any enemy. After China? It will definitely be India! Even now they are blowing the alarm sirens. Not to worry. It is all mostly hype for their own people, many of who know the American empire is sinking and are making for the exits.
Agree (7)Disagree (5)Recommend (5)



对于美国来说,中国是明天的基地组织和伊拉克。今天的基地组织是昨天的日本。昨天的日本是1970年代的阿拉伯。1970年代的阿拉伯是1960年代的共产主义者。1960年代的共产主义者是此前的纳粹,等等...美国需要敌人。中国之后呢?那肯定是印度!他们甚至现在就拉起了警报。别担心。大部分是为他们人民准备的炒作而已。许多人知道美帝国在衰退,在退出舞台。
mrxexon (USA)
China doesn't have much of a navy. Yet. Our presence there is taking advantage of this weakness. The only thing it's going to accomplish is another arms race as China will respond by building ships. Which they can do far cheaper than we can. We bankrupted the Soviet Union over this kind of thing. China may repay us with the same method.
Agree (7)Disagree (3)Recommend (2)



中国没有太多的海军。我们在那里可以利用这个弱点。中国会以制造军舰作为回应,所以唯一的结果是另一场军备竞赛。在这场军备竞赛中,他们的成本比我们低得多。我们通过军备竞赛让苏联破产。中国可能以同样的方法报复我们。
Amit Bhattacharjie (Dubai, UAE)
Tell me please, is there oil in the South China Sea, except in the region where Brunei is? May be this must be the reason Mr. Panetta. And China is the only power today which can stand up and voice its views, even set up a certain kind of block.
Agree (7)Disagree (6)Recommend (1)



请告诉我,除了文莱所在的地区,南海是不是都有石油?也许这就是原因。中国是今天唯一可以站起来表达自己观点的国家,甚至还设置了某些障碍。
rancho (delhi) 1 day ago
we have military edge over china,we have missiles,so no need to worry
Agree (7)Disagree (10)Recommend (2)



我们对中国有军事优势。我们有导弹。所以没有必要担心。
Ninad Varadkar (Bahrain)
China's talks at world meeting and actions and talks from within China nerevr seem to match..........
Agree (7)Disagree (1)Recommend (1)



中国在世界会议上的言论和在国内的言行似乎从来不匹配....
Mohan (India) 1 day ago
China,correct yourself first before lecturing...
Agree (6)Disagree (7)Recommend (0)



中国,训斥别人前请先纠正自己
Prabhakar Rao (Mumbai, Maharashtra, Ind)
Chinkies are trying to annoy the mighty USA. They will loose everything they built in the last 3 decades. This happens when arrogance rules them. USA has strategically encircled the China now.
Agree (6)Disagree (4)Recommend (0)



中国佬试图惹恼强大的美国。他们将会失去过去30年取得的一切建设成果。当傲慢在他们那里占上风的时候就会发生。美国已经完成了对中国的战略性包围。
John (Goa)
China should learn from "Battle of Troy". China doesn't have good relations with its neighbors.
Agree (6)Disagree (5)Recommend (1)



中国应该从"特洛伊之战"中吸取教训。中国和领国关系不好。
Gaurav (India)
Both powers flexing their muscles! Let's see who gets the upper hand finally!
Agree (6)Disagree (1)Recommend (0)



两个大国都在施展自己的力量!让我们看看谁会最终占上风!





原创翻译:三泰虎 http://www.santaihu.com
Bal (Dra) 1 day ago
What is the proof that the South China Sea belongs to China???? Hope it is not a piece of paper that showed some lines traced by a Chinese sailor. Well if there was no oil, it would not be a part of China. Well still their fishing vessels enter the sea boundry of some the small nation around the SCS, drag the fish out from there as well. Its the fault of the Chinese who act like DADA'S in the region and then cry when they see someone strong coming to help these nations. In fact China has no friends in this world. Their Arrogance will fail them. Their aim is to be a supersuper power on the cost of others. They see the other Asians inferior to them. For the exception of Japan Who wakked them in world war 2. Their aim is to sell their products to keep spinning their factories so as to keep their people occupied. For that they dont care to whom they sell it can be also their greatest enemy in their mind.
Agree (5)Disagree (5)Recommend (0)



南海属于中国的证据是什么?希望不是上面有中国船员留下几行字的一张纸。如果没有石油的话,它就不会成为中国的一部分。他们的渔船进入南海周围小国的海域,还把那里的鱼捕捞走。这是中国人的错,它在那个地区的行为就像老大一样。当有强大的国家过来帮这些国家的时候,中国就大呼小叫。实际上,中国在世界上没有朋友。他们的傲慢会让其失败。他们的目标就是以其他国家的代价成就自己的超级大国。他们认为其他亚洲人更劣等。唯一的例外是二战时摇醒他们的日本。他们的目标是贩卖产品,让自己的工厂不停的运转,让人们不会无所事事。正因如此,他们不介意产品是卖给谁,就是最大的敌人也照卖不误。
Rohit Ahluwalia (Australia)
China has no right to claim the South China Sea. It should be used by the whole world and should be kept free of any ones control
Agree (5)Disagree (5)Recommend (0)



中国没有权利声张南海主权。它应该由全世界共同使用,不应该受到任何国家的控制1
Ramani Krishnamurthy (vadodara)
At the present situation,China is most powerful country and could dictate terms not only to India but also to US and rest of the world. No one will dare to go war with China,and when threatened no one take it lightly including US. But quite ironically,the Chinese domination will come to end through natural calamities, only to become a weak nation,sooner or later.
Agree (4)Disagree (22)Recommend (1)



在目前形势中,中国最强大,不仅可以对印度,还可以对美国和其他国家发号施令。没人敢同中国交战。当中国发出威胁的时候,没有人可以轻视,包括美国在内。不过非常讽刺的是中国人的统治会因自然灾害而结束,迟早会变成弱国。
Dharmendra Gupta (Mumbai)
USA has nothing to worry, the barking chinese dogs can only bark at USA but cannot bite
Agree (3)Disagree (2)Recommend (2)



美国没有什么好担心的。狂叫的中国人只能对着美国大喊大叫,并不能咬...
slumbai2012 (delhi)
USA is nothing,india will be superpower in 2015.



美国没什么大不了的。印度将在2015年成为超级大国
在新加坡举行的第11届香格里拉对话会上,美国国防部长帕内塔强调亚太地区对美国的未来至关重要。帕内塔称到2020年前,美国海军将改变目前在太平洋与大西洋分别部署50%战舰的格局,美国在太平洋地区游弋的军舰将占到60%。这意味着美军将在太平洋地区部署至少6艘航空母舰,以及众多巡洋舰、驱逐舰、潜艇与濒海战斗舰。印度时报援引中国媒体的话称,南海属于中国的一部分,警告美国不要在南海兴风作浪。