译文来源:三泰虎 http://bbs.santaihu.com/thread-4023-1-1.html
原文标题:China unveils 5-point formula to improve ties with India
原文链接:http://timesofindia.indiatimes.com/world/china/China-unveils-5-point-formula-to-improve-ties-with-India/articleshow/19061784.cms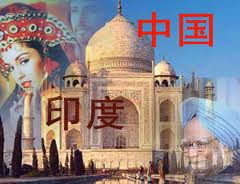 【三泰虎注:仅节选5点建议部分】

Unveiling his five proposals, Xi said that first China and India should maintain strategic communication and keep the bilateral relations on the "right track".

"Second, we should harness each other's comparative strengths and expand win-win cooperation in infrastructure, mutual investment and other areas," he said.

Xi said India and China should strengthen cultural ties and constantly increase the mutually expanding friendship between the two countries.

The Chinese leader said the two countries should expand coordination and collaboration in multi-lateral fora to jointly safeguard the legitimate rights and interests of developing countries and tackle global challenges.

"We should accommodate each other's core concerns and properly handle problems and differences existing between the two countries," he said in fifth proposal.



1、中印应当保持战略沟通以及确保双边关系处在正确的轨道上;





2、中印应当利用各自的比较优势,在基础设施、相互投资以及其他领域中扩大双赢合作;





3、中印应当加强文化关系,持续增进两国不断扩大的友谊;





4、中印应当在多边论坛上加强协调和扩大合作,共同维护发展中国家的正当权益,以及共同应对全球挑战;





5、中印应当照顾对方的核心关切,妥善处理两国间存在的问题和分歧。




以下是印度网民的评论:




Pradban (Canada)
1962...Hidi Chini bhai bhai!!
Agree (7)Disagree (3)Recommend (2)



1962年....中国和印度亲如兄弟!




a (s) replies to Pradban
Ask India government to declassify the Brooks Henderson Report on the 1962 war. Before that, all the stories from the India media about the war were just guesses and blatant lies from Indian politicians. Those who believe these stories were just stupid.
Agree (3)Disagree (0)Recommend (2)




叫印度政服解密有关1962年中印战争的布鲁克斯亨德森报告。在此之前,印度媒体有关战争的报道纯粹是猜测,是来自印度政客的华丽谎言,那些信以为真的人就是傻瓜。



Samrat Bhadra (Jaipur, Rajasthan)
Hope you understand that you can't fight the whole world alone. India alone is sufficient to keep your army busy for long while your other great friends actively looking for an opportunity downsize you.
Agree (3)Disagree (3)Recommend (0)



希望你能理解你无法单挑整个世界,单单印度就会让你的军队在好长一段时间里忙不过来,而其他伟大的盟友正积极寻找机会给你"瘦身"。
shrpcb (Pune)
Another PanchShil(shit) in the making???
Agree (10)Disagree (3)Recommend (1)



又一个和平共处五项原则在酝酿中?
Sunil (Dharashiv)
Has someone just heard the echos of "HINDI-CHINI, BHAI-BHAI...!"
Agree (8)Disagree (2)Recommend (1)



是否有人听到了"中国和印度亲如兄弟"的回音?



译文来源:三泰虎 http://bbs.santaihu.com/thread-4023-1-1.html

Gopendra Kumar (krishnanagar)
Again 62 like Hindi Chini Bhai Bhai?
Agree (15)Disagree (1)Recommend (3)



又类似1962年的"中印亲如兄弟"?
skb (pune)
India unveils 5-point formula to improve ties with China: 1. China should withdraw it's claim on Arunachal Pradesh. 2. China should end it's close friendship with Pakistan & believe that Pakistan is sponsoring terrorism. 3. China should not object Indian oil companies to work in south China sea. 4. China should support India in UNO for permanent member seat. 5. China should stop meddling in Tibet & should declare it as autonomous region.
Agree (22)Disagree (6)Recommend (14)



印度就改善中印关系披露五项准则:





1、中国应当撤销其对阿邦的主张;





2、中国应当结束中巴亲密友谊,并相信巴基斯坦在支持恐怖主义;





3、中国不应当反对印度石油工作在南海作业;





4、中国应当支持印度入常;





5、中国应当停止干预xz,并宣布xz为自治区。
Unni Krishnan Atiyodi (Payyanur)
Please, no Panjasheel to cheat us!
Agree (6)Disagree (0)Recommend (1)



请不要用和平共处五项原则来欺骗我们!
Dilip Gurjar (Bangalore)
Never trust the Chinese- they speak with a forked tongue!
Agree (10)Disagree (8)Recommend (4)



决不要信任中国人,他们说的是骗人的假话!
kunal Al (hindustan)
india signed panch sheel on 29 April 1954 with china ..what we got 1962 war,... again 5 formulas... beware fellow indians ...the same fate be met very soon.. be aware and awake...
Agree (6)Disagree (3)Recommend (2)



印度1954年4月29日同中国签署了和平共处五项原则,得到的是1962年中印战争......现在又来五项准则....印度同胞要小心......同样的命运很快会到来.....小心,要清醒.....




kk (IN) replies to kunal
Panchsheel was Neheru's stupidity and lack of vision.
Agree (12)Disagree (0)Recommend (7)




签署和平共处五项原则是尼赫鲁愚蠢和缺乏远见之举。




kunal Al replies to kk
what nehru thought at time ...might be wrong...but we should not repeat the same story again by falling in tricks of chinese
Agree (0)Disagree (3)Recommend (0)




尼赫鲁当时想的或许是错的.....但我们不应该中了中国人的诡计而犯同样的错误。



moin (luck-now)
Yes; for India, China is very essential!! else who will give rusted seconhand guns & knives to indian army>>>??
Agree (14)Disagree (1)Recommend (3)



对于印度来说,中国必不可少,否则谁来为印度军队提供生锈的二手枪支和刀具?
NitinDeolekar (Great Shivajki's Good Pune)
China is True Leader of world in 21st Century!! China has controlled even it's own Man-power! may be like using Gandhi principles? China had only 1 war with India & also stopped war!! Yet fail to understand why Great Congress Govt. Circus repeatedly try friendship with Pak who has done 4 wars with India!! & proven state protecting & Promoting terror like Laden..
Agree (20)Disagree (0)Recommend (13)



中国是21世纪的真正领袖!中国甚至已经控制了本国人力,也许是通过甘地原则来实现的。中国仅同印度打了一场战争!我未能理解伟大的国大党政服为何多次试图同巴基斯坦建立友谊,两国已经打了4场战争,巴基斯坦被证明在保护和支持拉登等恐怖分子。




Asim (Delhi) replies to NitinDeolekar
Completlely agree with you. China is our most natural friend. If we maintain a cordial relation with China we really can benifit from their expertise in infrastructure projects, agri business and manufacturing and also reduce our defence budgets. But again this may not suit arm dealers of our country.
Agree (4)Disagree (1)Recommend (3)




完全同意你的看法。中国是天然盟友。我们如果和中国保持紧密关系,就能从其在基础设施、农业以及制造业方面的技术中受益,还能减少国防预算。但是,这或许不符合国内军火贩子的利益。



Niranjan Mavani (kampala)
India China bhai bhai trust has gone. What else to discuss?? Be prepare, one day , India has to face war??
Agree (5)Disagree (0)Recommend (1)



"中印亲如兄弟"的那种信任已经逝去,还有啥好讨论的?做好准备,总有一天,印度将不得不面对战争。
Jay (Blore)
We had once signed a 5 point formula (panchasheel) with China and got an answer to that in 1962. Do we want to again to ahead with yet another 5 point formula??
Agree (7)Disagree (1)Recommend (2)



我们曾经同中国签署了和平共处五项原则,得到的是1962年中印战争。我们是否还想再次签署另一个五项准则?
Suk Ma Cok (Shangay) 2 days ago
These chinks are ret@rds. The only reason they even have a border with India is because they illegally occupy Tibet! Now they say that even the territory that touches the occupied territory is theirs. No one on Earth who is not Chinese will say that Tibet is a part of China.
Agree (18)Disagree (7)Recommend (6)



中国之所以与印度交界,是因为非法占领xz!他们现在甚至说与非法占领领土接壤的地方也是他们的。除了中国人之外,地球上没有谁会说xz是中国的一部分。
jassi (punjab)
certainly we cant ignore china...we need china to create a powerfull and rich asia and an asian identity....we should not gang up with america againsy china cause china is our neighbour...i hope ours and there govt create a strong relationship and i hope indian govt doesnt entertain america or use india against china...cause america destroys every country it interferes...
Agree (16)Disagree (5)Recommend (11)



中国当然不容忽视......我们需要中国去打造一个强大富有的亚洲,从而树立亚洲身份......我们不应当勾结美国反对中国,因为后者是我们的邻国.....我希望中印两国政服能建立亲密关系,希望印度政服不要去讨好美国,避免被后者用于对付中国.....每一个受美国干涉的国家都会被摧毁......
ARUP GHOSH (CALCUTTA)
WHAT THEY SAY , THEY ACT REVERSE.......................................
Agree (9)Disagree (4)Recommend (2)



他们通常说一套做一套........
Bharat (Ind)
These are "made in China formula" cant be Trusted or taken for granted hope MMS understands it
Agree (6)Disagree (5)Recommend (1)



这些是"中国产的准则",不值得信任,或者不能视为理所当然,希望辛格总理能理解。
Pankajakshan Pillai (Doha)
THERE IS NOTHING WRONG IN GIVING PEACE A CHANCE. THE NEW CHINESE LEADERSHIP'S PROPOSAL IS MORE PRACTICAL AND WE MUST FIND COMMON GROUNDS RATHER THAN FINDING FAULT WITH EACH OTHER.
Agree (7)Disagree (5)Recommend (2)



给和平一个机会并没有错。中国新领导层的建议更加务实,我们务必找到共同点,而不是互相挑错。



译文来源:三泰虎 http://bbs.santaihu.com/thread-4023-1-1.html
cksmohan (Mysore)
India can have a good relationship with China if it hands over to India the land gifted to it by Pakisthan.
Agree (7)Disagree (4)Recommend (1)



如果中国向印度移交巴基斯坦送的领土,那么印度可以同中国建立友好关系。




SiriusSam (Kolkata) replies to cksmohan
Also they have to redraw their Southern boundary with India and give us Aksai Chin area. Until these issues are resolved, we can not believe China.
Agree (3)Disagree (3)Recommend (1)




此外,还必须重划他们和印度接壤的南部边界,归还阿克赛钦地区。在这些问题没解决之前,我们不会去相信中国。



Ramesh Sargam (Bangalore, India)
In return, India should unveil one and only point to China - Do not poke your 'small nose' in our territorial affairs. Will our leaders have the guts to give this one point formula?
Agree (5)Disagree (3)Recommend (1)



作为回报,印度应该向中国披露一点,也是仅有的一点——别干涉我们的领土事务。我们的领导人是否有勇气披露这个"一点准则"?
ajay (Hindustan)
Do not trust the chinkies. We should join US and Japan and destroy China forever. Pakistan will automatically get wiped out
Agree (9)Disagree (8)Recommend (5)



别相信中国人。我们应当联合美日彻底摧毁中国,巴基斯坦会自动消失的。
Shibu Joseph Kariyampally (Kerala)
Foolish Indian leaders accepted Tibet as part of China without solving the border issue with China. Now China claims many border areas of India belongs to Tibet. As long as we are lead by corrupt and selfish leaders without any partriotism , they are going to sell India to China and other countries like Itally, US etc... parts by parts.
Agree (1)Disagree (2)Recommend (0)



愚蠢的印度领导人没有解决中印边界争议就承认xz是中国一部分,中国现在主张印度边界许多地区属于xz。腐败自私且缺乏爱国精神的领导人要是这么带领我们下去,他们将会把印度一部分一部分地出卖给中国以及意大利、美国等其他国家......
(Noida)
A good start, but China should not only speak but put it into action too. First it should agree that Anurachal Pradesh and Kashmir are intregal part of India. Secondly it should stop supporting terrorist state Pakistan at least in terms of Arms and technology.
Agree (4)Disagree (3)Recommend (1)



这是好的开始,但中国不能光说,还要付诸行动。首先要同意阿邦和克什米尔是印度不可或缺的一部分,其次至少在武器和技术方面停止支持恐怖主义国家巴基斯坦。
tkd (India)
A good start if this is honest and true. This is the way I think India and China together can make a world a better place if they try. Economically, armed forces, job creation, trade....
Agree (7)Disagree (2)Recommend (1)



如果是真诚的,那么是好的开始。我就是这么想的:中印联手可以令世界更美好,经济、军队、就业、贸易等均将受益......
Zafar (Mumbai)
i guess its not like "hindi chini bhai bhai" slogan they chanted entire night and attacked our troops in the morning during indo-china war.... i love chinese food,but really hate chinese people. They never do what they say.
Agree (10)Disagree (9)Recommend (1)



我猜这个建议和中印战争时喊的"中印亲如兄弟"口号不一样,他们当时整晚高喊这个口号,第二天早上就攻击了我们的部队.....我喜欢中餐,但真的讨厌中国人,他们从来不说到做到。
V (mumbai)
Chinese cannot be trusted as they have proved over the years they are two faced. Once they have their footing in India they will ruin India.
Agree (10)Disagree (5)Recommend (4)



中国人不值得信任,多年来已经证明了的,他们是两面派,一旦涉足印度,就会毁了印度。
xubi (india)
We must believe in what he says. At the same time we must not keep blind faith .



可以相信他说的话,同时不能盲信。
ksubhash567 (Hyderabad)
We can not believe Chinese words. They cheated us last time. I am not saying that that will happen again but they should first say their view on Arunachal Pradesh and Sikkim. After that,we can decide their mentality.
Agree (5)Disagree (4)Recommend (1)



我们不能相信中国人说的话,他们上次骗了我们。我不是说这事会再次上演,而是说他们应当首先陈述其在阿邦和锡金上的观点,此后,我们才能拿定他们的心理。
pravin (mumbai)
peace between india and china is in the interest of the saarc nation...........
Agree (0)Disagree (5)Recommend (0)



中印和平符合南亚区域合作联盟国家的利益.......
indian sikh (india)
Military war days are gone now economy war has come....
Agree (4)Disagree (1)Recommend (1)



军事战争的时代已经逝去,经济战的时代已经来临......
x (6)
50 years ago, China and India had a border war. Most of the younger Chinese are not even aware of it whereas most of the commentators in this forum are stuck in that era. Realistically, a poor and weak China defeated India 50 years ago. Would India want another war with a stronger and more developed China now?
Agree (15)Disagree (3)Recommend (8)



50年前,中国和印度发生了边界战争。大多数中国年轻人对此并不了解,而本站大多数发表评论的人对此却难以释怀。实际上,一个贫穷积弱的中国50年前打败了印度,印度是否想同更为强大和更为发达的中国打另一场战争?
据《印度时报》19日报道,中国主席称中印边界问题不容易解决,就改善中印关系提5点建议:1、中印应当保持战略沟通以及确保双边关系处在正确的轨道上;2、中印应当利用各自的比较优势,在基础设施、相互投资以及其他领域中扩大双赢合作;3、中印应当加强文化关系,持续增进两国不断扩大的友谊;4、中印应当在多边论坛上加强协调和扩大合作,共同维护发展中国家的正当权益,以及共同应对全球挑战;5、中印应当照顾对方的核心关注,妥善处理两国间存在的问题和分歧。