译文来源:三泰虎博客
原文标题:China to open disputed South China Sea islands to tourism: Official
原文链接:http://timesofindia.indiatimes.com/world/china/China-to-open-disputed-South-China-Sea-islands-to-tourism-Official/articleshow/19428374.cms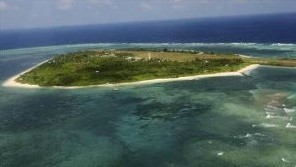 BOAO, China: China is to open disputed South China Sea islands up to tourism this month, state media reported on Sunday, a move likely to inflame a long-running territorial row with its neighbours.

The plans to allow tourists to visit the Paracel Islands before the May Day holiday is the latest stage in Beijing's development of the territory, which has previously angered Vietnam and caused concern in Washington.

Vietnam and China have a longstanding territorial row over the Paracel Islands. Hanoi last month accused a Chinese vessel of firing on one of its fishing boats which had sailed in disputed waters in the area.



博鳌:据国家媒体7日报道,中国本月将向游客开放南海岛屿,此举可能加剧中国和领国之间旷日持久的领土争端。





中国在五一假期前允许游客参观西沙群岛的计划是中国领土开发的最新阶段之举,以前曾激怒越南和引发华盛顿的关注。





越南和中国之间就西沙群岛存在长期的领土争议。河内上月指责一艘中国船只向航行在该地区存争议海域的越南渔船开火。



The plan to allow cruise tours follows rapid development of infrastructure in a new city — Sansha — along with the establishment of an army garrison on one of the Paracels last year.

Tourists can only visit the islands on cruise ships as the hotels and other facilities are inadequate, news agency Xinhua said, citing Tan Li, executive vice governor of the southern province of Hainan.

Tan was speaking on Saturday at the Boao Forum for Asia, which is being held in Hainan.



随着三沙市基础设施的快速开发,以及西沙群岛一个岛上去年成立驻军,中国推出了该计划,允许游客巡游观光。





新华社援引海南省副省长谭力的话称,由于岛上酒店以及其他设施不足,游客只能在游艇上参观。





【三泰虎注:应该是游客只能在船上食宿,但可上岛进行观光】





谭力是6日在海南举行的博鳌亚洲论坛上说这番话的。



The report quoted shipbuilder Haihang Group Corp Ltd as saying its cruise ship was ready to take almost 2,000 passengers on a tour of the islands. A second cruise ship was being built by Hainan Harbor and Shipping Holdings Co, the report added.

"The tour prices will be relatively high due to the high costs of tourism infrastructure construction," Hainan-based tour agency general manager Huang Huaru told Xinhua.

Tan said local authorities would build more supply ships and ports, and beef up the infrastructure in Sansha.

The city was established last summer to administer more than 200 islets, sandbanks and reefs in the South China Sea, which also include the Spratly Islands and Macclesfield Bank.



报道援引造船厂海南集团有限公司的话称,该公司的游艇已经准备好,一次性能搭乘2000名左右的游客前往这些岛屿。第二艘游艇正由海南港口和航运控股股份有限公司建造。





"由于游客基础设施建设费用高昂,旅游价格相对会比较高。"海南某旅行社的总经理对新华社说。





当地政服将加强三沙市的基础设施建设,建造更多的供应船和港口。





三沙市于去年夏天成立,旨在管理南海200多个小岛、沙洲和裙礁,其中也包括南沙群岛和中沙群岛。



All the territory within the two million square kilometres (800,000 square miles) of waters under Sansha's "control" is disputed. The South China Sea is also home to vital shipping lanes and substantial proven and estimated oil and gas deposits.

Located on Yongxing Island, Sansha is home to about 1,000 people, mainly involved in the fishing industry.

Residents of China's newest city rely on ships for fresh water and other materials. The Paracels' only hotel, which has 56 rooms, is also on the island.

Inhabitants have access to a bank and a supermarket, photos on the Internet show. There is a library painted in a salmon-coloured hue and a basketball court shaded by palm trees.



三沙所"控制"面积达200万平方公里(80万平方英里)的水域下的所有领土都是存争议的。南海也是重要的海洋航线的途经地,已经证实或估计的石油天然气资源相当丰富。





三沙市位于永兴岛,居住着大约1000个居民,这些人主要从事渔业。





岛上居民所需要的淡水和其他物质依靠船只来运送。西沙群岛的唯一酒店也在该岛上,总共有56个房间。





网上的图片显示,可供岛上居民使用的有一间银行和一家超市,还有一间被涂成浅澄色色调的图书馆和棕榈树掩映下的篮球场。



Other pictures depict people relaxing in hammocks outside their modest dwellings.

China has occupied the Paracels, known as Xisha in Chinese, since a brief war with South Vietnam in 1974. It is a cluster of about 40 islets, sandbanks and reefs.

Taiwan, the Philippines, Brunei and Malaysia all have rival claims to parts of the South China Sea, while the United States is also watching Beijing's increased assertiveness.

In his address opening China's parliament last month, former Premier Wen Jiabao said Beijing should "develop the marine economy... and safeguard China's maritime rights and interests".



其他图片描绘的是人们在普通住所外的吊床上放松。





1974年,中国和南越短暂交战后,中国占领了帕拉塞尔群岛,中文称之为西沙群岛,由大约40个小岛、沙洲和裙礁组成。





台湾、菲律宾、文莱和马来西亚也竞相对南海的部分地区主张拥有主权,同时联合国也在观望北京愈发增强的自信。





上月在全国人大的开幕致辞上,中国前总理称北京应该"开发海洋经济......保卫中国的海洋权益"。




以下是印度网民的评论:




pcs18 (India)
another provocation???
Agree (9)Disagree (8)Recommend (0)



又一个挑衅?




Tuan (USA) replies to pcs18
China=Theft
Agree (9)Disagree (8)Recommend (0)




中国=小偷



Rupert (mangalore)
China is a big bully, and one day will definitely pay the price. Meanwhile, it would be advisable for Japan, Vietnam, Phillipines, bruenai to have a united joint command to counter the big bully.
Agree (16)Disagree (9)Recommend (2)



中国是大坏蛋,总有一天会付出代价的。同时,日本、越南、菲律宾、文莱联合起来反击这个大坏蛋将是明智之举。
Sutthipong (Thailand)
The islands have been claimed by both Beijing and Taipei authorities as both claim to legitimately represent China. I support China's move.
Agree (5)Disagree (3)Recommend (5)



北京和台北当局都主张对这些岛屿拥有主权,两者都声称合法代表中国,我支持中国的行动。
indian (Bangalore)
China as muscle power, which they have shown long back in 1961 with India. They took Tibet without any issues, same they did in Arunachal.. in future also they will do the same.. not one can stop them
Agree (4)Disagree (2)Recommend (4)

中国有实力,早在1962年中印战争时就表现出来了。他们还顺利地拿下了xz,还有阿邦.....未来还会这样做,没人能够阻止他们。
Rajender (BAND WAGON)
China the bully is trying to test the waters, All the countries who are affected by China should come together when the need arises.
Agree (0)Disagree (4)Recommend (0)



中国这个恶霸意图试水,每个受之影响的国家必要时应当联合起来。
SN Kannan (Chennai)
Cool. Now China is showing the world that it is really a super power. The definition of a super power is they can do what they want and flout their arrogance too. Whether US attacks Iraq, or UK asserts over Falklands, or Sonia decimates India - all these acts can only come from a supreme confidence of a strong backing - be it the nuclear arsenal for US, the US backing for UK or the solid sycophancy of Congressmen with a hugely corrupt bureaucracy for Sonia.
Agree (3)Disagree (0)Recommend (3)



很酷,中国是在向世界表明其是真正的超级大国。超级大国的定义是你可以随心所欲,藐视一切。不管是美国打伊拉克,还是英国主张拥有福克兰群岛,甚或索尼娅毁灭印度——这些只会是强大后盾支持下的超级自信之举——不管是以核武库作为后盾的美国,还是美国对英国的支持,又或国大党对索尼娅的谄媚之举造就的腐败官僚主义都是如此。
以下评论来自印度时报的另一篇报道:
原文链接:http://timesofindia.indiatimes.com/world/china/China-to-allow-tourism-in-disputed-islands-in-South-China-Sea/articleshow/19429907.cms
Dr. R.K. Goel- (Noida)
China has supplied North Korea and Pakistan with enriched Uranium ore and China is strongly linked to the Jews. China will still not succeed as Vietnam will destroy them as they did in 1979. Watch the game.
Agree (5)Disagree (10)Recommend (2)



中国向朝鲜和巴基斯坦供应了浓缩铀,中国和犹太人关联密切。正如1979年一样,中国仍然不会成功,越南会打败他们的,拭目以待吧。




ESsongs (philippines) replies to Dr. R.K. Goel-
I agree. If western power ends, i rather see Vietnam or japan take the throne otherwise world will end up like the board for Chinese checkers!
Agree (2)Disagree (5)Recommend (0)




同意,如果西方势力结束,我宁愿看到越南或日本上位,否则世界就会成为中国人下的一盘棋!



Kamlesh (USA)
China is a great power and India should respect China and collaborate with China on all fronts. India should also respect and work closely with Russia. If India, Russia, China work more closely, the power of the west will fade and decline more and more. It is good to see the end of western domination since people have had enough of it.
Agree (14)Disagree (10)Recommend (8)



中国是大国,印度应当尊重中国,在各方面与中国展开合作。印度还应当尊重俄罗斯,与俄罗斯展开合作。如果印度、俄罗斯和中国密切合作,西方势力就会消褪,日渐式微。乐见西方主宰时代结束,人们已经受够了。
Aditya M (Cuttack)
Question is how safe the tourists would be in this controversial island? Otherwise the island is a very nice place for tourists particularly who love cruising.
Agree (2)Disagree (1)Recommend (2)



问题是游客在这个存争议岛屿上的安全如何?否则这个岛屿很适合游客观光,特别是喜欢巡游的人。
INDIAN ALIBHAI (Aligarh)
Next step is allowing tourist visa to Arunachal, POK and Nagaland and later INDIA.
Agree (5)Disagree (2)Recommend (4)



下一步是签发旅游签证,允许游客参观阿邦、巴控克什米尔,那加兰邦,以后是印度。
Ram Khan (Delhi)
Jai ho China......... Looking forward to book cruises holiday in coming days....
Agree (6)Disagree (2)Recommend (5)



中国胜喽......期待未来几天能订票去那巡游度假......
LD Bhatia (Delhi)
By doing so not only will China earn precious foreign exchange but also show to the world at large that the 'disputed' islands are Chinese territory where foreigners are welcome to come and enjoy their stay there viewing the scenic beauty and other things all around. This is devious Chinese attempt to claim the islands as Chinese and make them a part of China.
Agree (9)Disagree (3)Recommend (6)



通过此举,中国不仅赚取宝贵的外汇,而且向世界表明这些"存争议"岛屿属于中国领土,外国人是受欢迎的,可以在这里驻留和观看美丽的风景。此举是中国的尝试,意图主张岛屿主权,使其成为中国的一部分。
Samaritans (bangalore)
be cool... nothing will happen... china just wants to get attention....
Agree (0)Disagree (10)Recommend (1)



装酷.....什么也不会发生.....中国只是想引起注意.....
aloke (b'lore)
i just hate china !
Agree (9)Disagree (8)Recommend (4)



我就是讨厌中国!
Arajulu (Nellore)
One way of strengthening their claim!
Agree (10)Disagree (1)Recommend (5)



此举是其中一个加强其主张的方式!
Nazeer Khan (Bangalore)
China playing politics now.
Agree (4)Disagree (5)Recommend (1)



中国在玩弄政治。
maalolan (planet earth)
Dispute between those two countries not for tourist allow them to come and enjoy.
Agree (2)Disagree (6)Recommend (0)



两国间的争议不允许游客过来享受观光。
tiktiki (hole in walls , trees)
nice island...thinking to go in my honeymoon
Agree (2)Disagree (1)Recommend (3)



不错的岛,想度蜜月时去。




Sanya (Hainan) replies to tiktiki
You are most welcomed, first 100 gets free hotel stay.




再欢迎不过了,前100名免费住宿。




Rest In Peace (Bangalore) replies to tiktiki
And you will be bombed...!!! Either by NAM or North Korea




你会被轰炸的!不是被越南炸,就是被朝鲜。



omprakashacharya460 (jodhpur)
Might is Right.
Agree (4)Disagree (1)Recommend (3)



强权即是真理。




SURESH (new delhi) replies to omprakashacharya460
After becoming economical power China is playing very dangerous politics , now china feels it is very powerful country , time has come to . strengthen their claim on disputed area ,- next target may be India
Agree (3)Disagree (1)Recommend (2)




在成为经济大国后,中国玩弄起了非常危险的政治游戏,现在认为自己已经非常强大了,是时候加强其对争议地区的主张,下一个目标可能是印度。




ChemFert (Farmer) replies to SURESH
Nobody is interested in shht.
Agree (0)Disagree (1)Recommend (0)




没人会对粪坑感兴趣的。



sur (Gangtok)
India should learn from China. In India, even Indians need permit to visit their own country - parts of Sikkim & Arunachal Pradesh.
Agree (4)Disagree (0)Recommend (2)



印度应该向中国学习。印度人在国内去某些地方还要获批,比如锡金和阿邦。
Xin (Austin, TX)
China should also organize Visitors to Daiuyo Islands and South Tibet.
Agree (5)Disagree (5)Recommend (4)



中国还应该组织游客去钓鱼岛和藏南观光。




NRI USA (usa) replies to Xin
And India will arrest and deport them. Idiot.




印度会逮捕和驱逐他们的,白痴。



girishck2005 (bangaore)
China knows how to make money. India does not.
Agree (6)Disagree (0)Recommend (3)



中国就是懂得怎么赚钱,印度就不懂。




romi (singapore) replies to girishck2005
wake up india dont be surprised if someday china allows its tourists to visit arunachal with visa"s
Agree (3)Disagree (0)Recommend (1)




印度该醒了,如果中国某一天允许游客持证参观阿邦,那么别意外。




romi (singapore) replies to girishck2005
india is stupid while china is fearless see how cleverly they made tibetians into minority in tibet & our stupid india stil dones not allow indians to stay in kashmir ??
Agree (3)Disagree (0)Recommend (2)




印度是愚蠢的,中国毫无畏惧,聪明地让藏族成为xz的少数民族,我们愚蠢的印度却不允许印度人呆在克什米尔?



Mayank (US)
China is showing the world that the 'disputed' islands are Chinese territory
Agree (5)Disagree (1)Recommend (2)



中国是在向世界表明这些"存争议"岛屿是中国领土。
海南本月启动乘船游览永兴岛项目 。三泰虎4月8日译文,据印度时报报道,中国本月将向游客开放南海岛屿,此举可能加剧中国和领国之间旷日持久的领土争端。中国在五一假期前允许游客参观西沙群岛的计划是中国领土开发的最新阶段之举,以前曾激怒越南和引发华盛顿的关注。越南和中国之间就西沙群岛存在长期的领土争议。河内上月指责一艘中国船只向航行在该地区存争议海域的越南渔船开火。