原创翻译:http://www.santaihu.com
原文标题:China pushes Xinjiang hard to ignore Pak
原文链接:http://timesofindia.indiatimes.com/world/china/China-pushes-Xinjiang-hard-to-ignore-Pak/articleshow/16317800.cms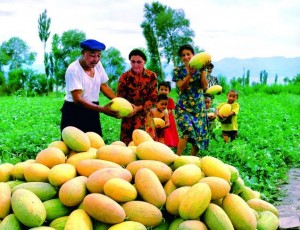 BEIJING: China's central leaders are pushing the troubled border province of Xinjiang to reduce its links with Pakistan and develop economic links with other neighbours, including central Asian countries and Russia.

This follows repeated warnings by Xinjiang's leaders that Pakistan is the source of training and equipment of insurgents involved in violent incidents in the province.

Chinese PM Wen Jiabao recently discussed several projects connecting Xinjiang with central Asia without mentioning any links with Pakistan. A Chinese transmission company is planning a cross-border project for three-way supply of electricity between Xinjiang, Tajikistan and Kyrgyzstan.

Pakistan has been desperately pushing Beijing for a railway line and energy pipeline project connecting it with China's Xinjiang. But Wen ignored Islamabad's requests in his recent address in Xinjiang's Urumqi city.



北京:中国中央领导人推动不安宁的边界省份xj减少和巴基斯坦的连系,发展和其他领国的经济关系,包括中亚国家和俄罗斯。





此前,xj领导人多次警告,称巴基斯坦是参与xj暴乱事件的叛乱分子接受训练和装备的来源地。





中国总理最近讨论了连接xj和中亚的几个项目,没有提及任何连接巴基斯坦的项目。一家中国输电公司计划一项让xj、塔吉克斯坦和吉尔吉斯斯坦等三方互通的供电项目。





巴基斯坦极力推动北京修建一条连接中国xj和巴基斯坦的铁路和能源管道项目。但温总理最近在乌鲁木齐发表致辞时忽略了伊斯兰堡的请求。




以下是印度网民的评论:




Mac (USA ) 1 day ago
As it is like if u dig whole in the ground for other some day u will trip so china is going too that direction with Pakistan
Agree (5)Disagree (0)Recommend (1)



这就像你在地上给别人挖陷阱,自己总有一天会踩进去一样。所以,中巴关系也是朝那个方向发展。
Mr. Bernard Wijeyasingha (Clinton, USA) 1 day ago
Smart move on China. She wants Xinjiang to join nations like Tajikistan and Kyrgyzstan who are also members of The Shanghai Cooperation Organization led by China and the Collective Treaty Security Council led by Russia while isolating Xinjiang from Pakistan. Pakistan will never get that railway line nor the pipeline as long as she is supporting any separatist movements in the natural resource rich Muslim province.
Agree (7)Disagree (1)Recommend (3)



中国的明智之举。中国想要xj联合塔吉克斯坦和吉尔吉斯坦等中国领导的上合组织成员和俄罗斯领导的集体条约安全理事会成员,同时把xj和巴基斯坦隔离开来。只要巴基斯坦支持自然资源丰富的穆斯林省份的分离运动,巴基斯坦就永远得不到那条铁路或者管道线。
Dunichand (India ) 1 day ago
China started getting away from Pakistan but it is too late now. Pakistan must be now planning to plot bombs there after this incidence. Pakistan now have no friends in this world now. Every country is spitting on Pakistan for producing militants and giving refuge to biggest militants like bin laden and many more.....
Agree (19)Disagree (1)Recommend (8)



中国开始远离巴基斯坦,不过已经太迟了。在这个事件后,巴基斯坦肯定在策划爆炸事件。如今在世界上已经没有朋友了。每个国家都唾弃巴基斯坦培养激进分子和向本拉登等恐怖分子头目提供庇护...
Rupert (mangalore) 1 day ago
At last the Chinese have realized what Pakistan is. Pakistan or Porkistan is a terrorist country, and the only exportable commodity is terrorism. The USA is still cuddling with Porkistan and pouring in dollars so that terrorism can thrive. Good luck to the USA, and congrats to China for realizing the terror zone.
Agree (17)Disagree (2)Recommend (4)



中国人最终认识到了巴基斯坦是怎么样的国家。巴基斯坦是恐怖主义国家,唯一出口的产品是恐怖主义。美国仍然拥抱巴基斯坦,投入美元帮助恐怖主义繁荣。祝美国好运,祝贺中国看清了恐怖地区。
ashis (kolkata) 1 day ago
This is a desperate attempt of China. The West border of Xinjiang is inhabited by people ethnically and culturally more close to Uighurs. It may work temporarily. But in the long run, this may back fire. Incidentally, the Sino -Pakistan Friendship Highway is reserved for Chinese and Pakistani citizens. Nobody can travel through that land.
Agree (0)Disagree (1)Recommend (0)



这是中国的绝望尝试。xj的西面居住着人种和文化上与维族相近的人。可能暂时有用,但长远来看,可能适得其反。附带说下,中巴友谊公路是为中国公民和巴基斯坦公民预留的,没有人可以穿过那块土地。




Morgan (Australia) replies to ashis
2 ways this can work out. 1) flood the area with aethiest Han Chinese by offering tax breaks, subsidies and cheap loans (likely) and 2) develop the area so much that it becomes a role model for a liberal Muslim majority city (unlikely).
Agree (1)Disagree (0)Recommend (0)




有两个途径可以解决:




1、通过提供减税优惠、补贴和低息贷款,诱使大量汉族无神论者涌入该地区;




2、把该地区发展成自由穆斯林城市的典范。



Wadhwani (India) 23 hrs ago
One hope China realizes sooner than later that Pakistan is nothing more than global liability, curse on mankind and can't ever be anyone's friend in real sense.
Agree (24)Disagree (0)Recommend (12)



希望中国宜早不宜迟地意识到巴基斯坦只是全球累赘和人类的诅咒,永远不能成为别人真正意义上的朋友。
Bing Hsieh (Shanghai) 22 hrs ago
The land of Pakhanistan inhabited by untouchables made even Chinese government realize to keep away from these fanatic fools who are guided by the unholiest criminal manual they call Koran.
Agree (11)Disagree (2)Recommend (4)



巴基斯坦土地上生活着不可接触者,他们甚至让中国政服意识到必须远离这些由邪恶罪犯手册引导的狂热傻子。
mohan (Coimbatore) 22 hrs ago
The chinks are pragmatists ! They are using Pakistan to contain India and to exploit anti American sentiments among Muslims ! Any threat to China and they will pull the plug on Pakistan! Chinese consider all other races as inferior and Muslims will be way down in their pecking order!
Agree (12)Disagree (0)Recommend (0)



中国佬是实用主义者!他们利用巴基斯坦来围堵印度,利用穆斯林的反美情绪!一旦对中国有任何威胁,他们就会终止中巴合作!中国人认为其他种族都是劣等的,穆斯林在他们的社会等级中很低!
komatineni (India)
For americans, pakistan is a liability. Sooner or later Chinese will realize that followed by world.
Agree (56)Disagree (0)Recommend (14)



对于美国人来说,巴基斯坦是个负担。中国人迟早会认识到世界主流看法。
narendra sinha (Thane)
Xinjiang is a province that always belonged to China... If Muslims wants a seperate province.... they should be all prepared for the mass killings by chinese communist rule.
Agree (11)Disagree (2)Recommend (2)



xj一直都属于中国。如果穆斯林想要搞分裂,那么就必须做好被中国共禅党统治者大规模屠杀的准备。
Morgan (Australia)
A pragmatic move to limit the possible side effects Islamic extremism in northern China. I wouldn't read into it as much more than that however as I doubt this will have any serious effects of current cross border relations between China and Pakistan. Most Pakistanis have a positive opinion of China and short of a 9/11 style attack against China, China will just turn a blind eye to minor irritants. Pakistan is very well aware that if a major terrorist attack did happen in China which could be traced back to Pakistan, China is unlikely to show the sort of restraint the American's did, so the Pakistani government will also be working to minimize the chances of such an attack. In the long run, both nations have more to gain if the current relation continues and growth is maintained.
Agree (2)Disagree (0)Recommend (0)



这是限制伊斯兰极端主义可能对中国北部产生副作用的实用举措。我不会对此进行过度解读。然而,我怀疑此举是否会对中巴跨境关系产生严重影响。大多数巴基斯坦人对中国持正面看法,不会有对中国发动9/11式袭击的想法,中国对微小刺激事件会视而不见。巴基斯坦非常清楚一点,即如果中国确实发生一起可以追溯至巴基斯坦的重大恐怖袭击,那么中国不大可能表现出美国人那样的克制,所以巴基斯坦政服会努力让发生这种袭击的可能性最小化。从长远来看,如果当前关系继续和发展能够得到保持,那么两国的收获会更多。





原创翻译:三泰虎 http://www.santaihu.com
R Naik (London) 20 hrs ago
They are the all weather friends of Pakistan. If China really abonden the pakis, than pakistan is for sure on the brink of breakup from within due to it's socioeconomic and sociopolitical policies. We Indian do not need to overjoyed of this, as it will create problems of more rouge elements who no one will have control over.
Agree (5)Disagree (0)Recommend (2)



他们是巴基斯坦的全天候朋友。如果中国真的放弃巴基斯坦,那么巴基斯坦会由于其社会经济和社会政治政策而处于从内部解体的边缘。我们印度人没必要过度高兴,因为巴基斯坦的解体会带来没有人能够控制的问题。
Dr. Het Ram Bishnoi (Haryana)
Xinjiang is a Muslims dominate area & morally Pakistan is bound to extend terrorists help to these guys & region.
Agree (15)Disagree (2)Recommend (9)



xj是穆斯林占多数的地区。在道德上,巴基斯坦必然向这些恐怖分子提供帮助。
Rob (Kashmir) 20 hrs ago
Poor Indian should realize , last week China took control of Gawadar port and further investment on the port.
Agree (1)Disagree (10)Recommend (0)

可怜的印度人应该认识到,中国上周接管了瓜达尔港,并对其做了进一步投资。


NSG (BE) replies to Rob 10 hrs ago
poor moron, being slaves to Allah, Mullah and the Muezzin is not enough now you will also be slaves of the Chineese, and lest not the last, you dont even realise you are slaves.... ignorance is bliss.. LOL, what a pity!!!!!




可怜的傻子,做了真主和毛拉的奴隶后还嫌不够,现在还要做中国人的奴隶。最后但同样非常重要的,你们甚至没有意识到自己是奴隶...无知即是福...笑,多么可怜!



Sopan Thengadi (Riyadh, Saudi Arabia)
Pakistan is a contagious disease. Countries close to it gets affected!!!
Agree (21)Disagree (1)Recommend (7)



巴基斯坦是传染病,靠近它的国家会受感染!
Srinivas (Hyderabad) 19 hrs ago
China has understood that Pakistan is a long term migraine for it. However in the near term Pakistan can be used to irritate India and to a lesser extent USA. A terrorist attack of large scale is unlikely to occur in Mainland China (Shanghai, Beijing) as even the TTP (Pakistan Taliban) get their equipment (AK. 47, RPG launchers and ammunition) from China. At least for now China will not face major terrorist problems except in Xinjiang. Their Muslim population (besides Xinjiang) is below 1.5%.
Agree (10)Disagree (0)Recommend (1)



中国理解了一点,即从长期来看,巴基斯坦是个令人头疼的问题。然而,短期上可以利用巴基斯坦刺激印度,并在较小程度上刺激美国。大规模恐怖袭击不大可能发生在中国大陆(上海、北京),因为巴基斯坦塔利班的装备(AK47、RPG火箭发射器和弹药)购自中国。至少目前来说,除了在xj,中国不会面临重大恐怖问题。中国的穆斯林人口(xj以外地区)比例不足1.5%。
Hindu (Bharat) 18 hrs ago
I request Hindus to have atleast 2 children. Hindus, please donot let over other people to take our country..
Agree (14)Disagree (1)Recommend (9)



我请求印度教徒至少生两个孩子。印度教徒,请不要让其他民族统治我们国家。





原创翻译:三泰虎 http://www.santaihu.com
Sabyasachi Kar (Tanzania)
China has to understand that Pak is a rogue state.
Agree (3)Disagree (2)Recommend (1)



中国必须明白巴基斯坦是个流氓国家。




Rakesh Goel (Newcastle UK) replies to Morgan
It does understand,but it is using Pakistan for its interests.The Chinese muslims dare not create trouble.




中国的确明白,不过是为了利益而利用巴基斯坦而已。中国穆斯林不敢制造麻烦。



Pram (Mumbai)
Unlike China,India under Manmohan Singh is making itself more vulnerable to Pakistan's terrorist acivities by going for free trade & travel between the two countries.
Agree (15)Disagree (0)Recommend (3)



和中国不一样,在曼莫汉辛格的领导下,印度和巴基斯坦展开了两国间的自由贸易和旅行,使印度更容易受到巴基斯坦恐怖分子的袭击。
homer (uk) 17 hrs ago
This comment by the Chinese exposes what the Chinese really think of Pakistan. And yet Indian PM wants to give liberal visa to these terrorists. It won't be long before the Chinese threaten Pakistan if they continue with their terrorists activities. Bad time is coming for the Paki.
Agree (16)Disagree (0)Recommend (2)



中国人的这条言论揭露了中国人对巴基斯坦的真正看法。然而,印度总理想要给这些恐怖分子发放自由签证。如果巴基斯坦继续恐怖活动,那么中国人威胁巴基斯坦的日子不会远了。巴基佬的苦日子要来了。




Thomas (Washington DC) replies to homer 17 hrs ago
Rightly said, the Chinese will be unlike Americans. They will warn once or twice, then later fire the bullets if Pakistan's devious games continues
Agree (2)Disagree (0)Recommend (1)




说得对。中国人和美国人不一样。如果巴基斯坦继续阴险的游戏,那么中国人警告一两次后就会开枪。




homer replies to Thomas 16 hrs ago
Chinese are not bothered about human rights , respect for religion and theirs Mo etc. They will be brutal. The best friend Paki had was and is USA.
Agree (6)Disagree (0)Recommend (1)




中国人并不在意人泉,不尊重宗教。他们是残酷的。巴基佬以前和现在最好的朋友是美国。




Rakesh Goel (Newcastle UK) replies to homer
I do not agree with you. I was In China for a month. The normal citizen has full freedom.Chinese do not believe in religion but hard work and dedication. Pakistan is their friend only because China wishes to tie down India in spending huge amounts in defence. The people are better off in China than in "democratic" India.
Agree (6)Disagree (1)Recommend (0)




我不同意。我在中国住过一个月。普通市民有完全的自由。中国人不相信宗教,而是相信勤劳工作和敬业奉献。巴基斯坦之所以是他们的朋友,原因是中国希望印度在国防上拨出巨额开支,从而拴住印度。中国人民比皿煮印度的人民过得更好。



RN (Knr) 17 hrs ago
China made Pakistan stronger in defence, terrorism, nepotism, etc., etc. So, I am of the opinion that Pakistan should show its gratitude to China by importing extreme terrorism in all the states of China immediately.
Agree (16)Disagree (0)Recommend (7)



中国让巴基斯坦在国防、恐怖主义和裙带关系上变得更强大。所以,我秉持这样一个观点,即为了向中国表达感谢,巴基斯坦应该立即向中国各省输出极端恐怖主义。




Rakesh Goel (Newcastle UK) replies to RN
They dare not do so.They cannot antagonize the dragon.Muslims in China are ruthlessly put down whenever they try to cause trouble.




他们不敢这样做。他们不敢得罪中国龙。一旦穆斯林在中国制造麻烦,那么会遭到无情镇压。



homer (uk) 17 hrs ago
I won't be surprised if the Chinese built their own Kaaba [carbon copy of the black box in Mecca] for Muslims of Xinjiang province! They already stooped them fasting for the whole day; instead few hours are allowed. The coward Muslims Paki never complained about their brother been treated by the kafers p-ork eaters.. .
Agree (26)Disagree (3)Recommend (6)



如果中国人在xj为穆斯林建造自己的克尔白,那么我不会吃惊!他们已经阻止穆斯林整天禁食,只允许几小时内禁食。懦弱的巴基斯坦穆斯林从来不敢抱怨他们的兄弟被吃猪肉的卡费勒如此对待...





(三泰虎注:克尔白指建于麦加清真寺内的方形石造殿堂,内有供教徒膜拜的黑色圣石,等于Caaba)




RCH (BNZ) replies to homer 15 hrs ago
I love the way the Chinese have handled these Katlus. Really, hats off.. They have completely banned all Friday prayers which they believe as the source of all terror in Xinjiang and the idiot Jehaadis whimper like a mongrel in front of the Chinese.
Agree (4)Disagree (1)Recommend (4)




我喜欢中国人的处理方式。真的,表示致敬。他们完全禁止了周五祈祷,认为周五祈祷是xj所有恐怖的根源。愚蠢的圣战分子在中国人面前像杂种一样啜泣。




homer replies to RCH 8 hrs ago
All these Muslims who have the name Khan [all these Bollywood film actors etc] don't know why their forefather adopted this title. Khan is not a Muslim tag but comes from Grandson of Genghis khan who decimated the entire Islamic world without mercy from which they have never recovered. It is out of fear of the Mongols and the Chinese that no Muslim country will take on the Chinese. Even the new Egyptian President, who belongs to the Islamic brotherhood didn't dare talk about his so called Muslim brother's fate in China of his first visit. The Founder Saudi said, "Muslims only understand two things. The Koran and the sword." I would say they don't understand the Koran but only the sword or big stick.




所有名字有"汗"字的穆斯林(包括所有宝莱坞电影演员)不知道为什么他们祖先采纳这一头衔。"汗"不是穆斯林标签,而是来自无情摧毁整个伊斯兰世界并让其再也没有恢复的成吉思汗。出于害怕蒙古人和中国人,没有穆斯林国家会挑战中国人。新任埃及总统属于伊斯兰兄弟会,连他在首次访问中国时都不敢谈论中国境内所谓穆斯林兄弟的命运。沙特国父说过:穆斯林只明白两种东西——古兰经和剑。我要说的是他们不理解古兰经,只理解剑或者大棒。



porki pig (islamland) 16 hrs ago
the new master has kicked the dog. Paki dogs had two masers, america and china.
Agree (16)Disagree (1)Recommend (4)



新主人已经把这条狗踢开了。巴基佬有两个主人:美国和中国。
Derrick Dias (Goa)
China is well aware of the danger and is all set to nip the problem in the bud
Agree (4)Disagree (0)Recommend (0)



中国清楚地意识到危险,准备将问题扼杀于萌芽之中。
中国领导人努力推动不安宁的边界省份xj减少和巴基斯坦的连系,发展和其他领国的经济关系,包括中亚各国和俄罗斯。此前,xj领导人多次警告,称巴基斯坦是参与xj暴乱事件的叛乱分子接受训练和装备的来源地。中国总理最近讨论了连接xj和中亚的几个项目,没有提及任何连接巴基斯坦的项目。一家中国输电公司计划一项让xj、塔吉克斯坦和吉尔吉斯斯坦等三方互通的供电项目。