版权所有:http://www.santaihu.com
原文标题:China posing threat to India's gems, jewellery trade: Assocham
原文链接:http://timesofindia.indiatimes.com/business/india-business/China-posing-threat-to-Indias-gems-jewellery-trade-Assocham/articleshow/17481069.cms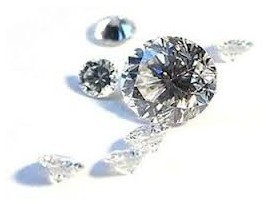 AHMEDABAD: China is attempting to corner supply of rough diamonds by pushing for direct deals with African countries and thus posing a threat to the nation's gems and jewellery trade, a study released by industry body Assocham said.

"With China constantly pushing for direct deals with African governments, attempting to corner supply of rough diamonds, its time for government to be alert," Chairperson of Assocham's Gujarat Council Bhagyesh Soneji said while releasing the study.

"We should go for enhancing barter trade with Africa. We should have a channel or escrow account through which trade could be channelized, it would be very beneficial," she said.

If trends are anything to go by, Surat, which accounts for about 95% of the world's diamond trade, may loose its crown of 'The Diamond City' to China, according to the study.

艾哈迈达巴德:印度工商业联合会(Assocham)发表的一份研究报告显示,中国正通过与非洲各国达成直接协议,锁定原钻供应,给印度的钻石业带来了威胁。



该联合会在古吉拉特邦的理事会主席Bhagyesh Soneji在发布该报告时称:"随着中国不断推动与非洲各国政服达成直接协议,锁定原钻供应,政服是该警惕了。"





"我们应该加强与非洲的物物贸易,还应该建立一个贸易渠道,或者设立由第三方提供保证的账户,这将是非常有益的。"





研究显示,如果这一趋势继续下去,占世界钻石贸易额大约95%的苏拉特,可能会把"钻石城"的皇冠拱手让给中国。



Expressing concern over Surat-based diamond polishing units considering to relocating, Assocham said it could affect employment scenario there.

Currently, about six lakh people are employed in Surat's diamond trade and an additional two lakh elsewhere in Gujarat.

Even as the study apprehends trouble for the trade from China, it has projected that exports of cut and polished diamonds from India would be about $39 billion by 2016 and rise further to $54 billion by 2020, from the current levels of $23 billion.

According to the study, 2010-11 saw UAE emerge as the biggest (47%) destination for India's gems and jewellery trade followed by Hong Kong and USA with shares of 22 and 11% respectively.



联合会对苏拉特的钻石抛光厂考虑迁移表示忧虑,称此举会影响苏拉特的就业形势。





目前,苏拉特钻石业雇佣了大约60万人,古吉拉特邦其他地方的钻石业雇佣了20万人。





即便对来自中国的贸易表达了忧虑,研究报告还预测,印度经过切割和抛光后的钻石的出口额,会从目前的230亿美元,上升至2016年的390亿美元和2020年的540亿美元。





研究还显示,在2010-11年度,阿联酋(47%)是印度宝石和珠宝的最大出口目的地,排在后面的是香港和美国,分别占22%和11%。




以下是印度网友的评论:




Surenthran Bala Tati (Delhi)
This is in effect a good news, Why does india need such wasteful tradition and fobia about Jewellery, let this go to china, I think this will be best thing to have happened to india.
Agree (3)Disagree (15)Recommend (0)



这实际上是好消息。买珠宝很浪费钱,令人畏惧,为什么印度要保持这个传统,就让给中国吧。我认为这对印度再好不过了。




aSDFG (ny) replies to Surenthran Bala Tati
ALL THOSE JEWELS ARE EXPORTED BACK. INDIA EARNS THE LABOR. IT IS NOT FOR INDIAN CONSUMPTION.
Agree (5)Disagree (0)Recommend (1)




那些珠宝都用于出口,不是给印度人消费的,印度赚的是劳工费。



Sunil Menon (Mumbai)
China is threat to world. What is India?
Agree (4)Disagree (2)Recommend (4)



中国是世界的威胁。印度算啥?
Rangat Vijaykrishnan (pimpri)
China is having great market in African countries as they undertake lot of infrastructure facilities at that countries and thus get confidence of local traders and being Gujarat ruled by Modi union govt neglect diamond and gem trade.
Agree (3)Disagree (0)Recommend (0)



中国在非洲各国大量搞基建,赢得了当地贸易商的信任,从而获得了巨大市场。穆迪统治下的古吉拉特邦忽视了钻石和宝石的贸易。




KVT (Kochi) replies to Rangat Vijaykrishnan
We must give subsidise to import in jewel business
Agree (1)Disagree (0)Recommend (1)




我们必须给(从非洲进口原钻的)珠宝业者进口补贴。



COLRANBIRLAMBA (PTA)
CHINA >CHEAP MANPOWER & LOW PROCESS COST ARE THREAT
Agree (5)Disagree (1)Recommend (1)



中国廉价劳动力和低廉加工成本带来了威胁。
scl (India)
Make your products more price and quality competitive. Chinese can make the same product available at varying prices by varying the quality as per requirements of the bulk customer. You work out your own strategy to compete with them.
Agree (6)Disagree (0)Recommend (0)



努力让产品在价格和质量上更具有竞争力。中国人可以根据客户的要求,提供不同价位和不同品质的产品。印度要制订自己的策略,同他们竞争。
ConversionIsCrime (New York)
Govt is too busy selling India via FDI route. It thinks FDI can solve everything according dimwite Kapil Sibal. While China is aggresively outsmarting India in its traditional spheres of influence. First Sri Lanka, then Nepal, then Mauritius, recently Maldives and now it is Africa...



政服忙着通过外资出卖印度。Kapil Sibal认为外资可以解决一切问题。中国在具有影响力的各传统领域强势打败印度。首先是斯里兰卡,然后是尼泊尔、毛里求斯,最近是马尔大夫,现在是非洲......
Ravi (Blr)
We must paralyze CHINA with CYBER ATTACKS . Their biggest strength is control over their own people . They feed them with the news they wish to . Let them acquaint them with the clear picture of the world .
Agree (1)Disagree (0)Recommend (1)



我们必须用网络战来瘫痪中国。他们的最大优势是对其人民的控制,只报道希望让人民知道的新闻。此举可以让中国人清晰了解外部世界。
Susnatha (Silchar)
India should take appropriate step to counter it !
Agree (2)Disagree (0)Recommend (0)



印度应该采取合理的反制措施!




EVIL LAND (COMMUNIST CHINA) replies to Susnatha
CHINA IS THREAT TO INDIA EVERY MEANS. CHINA USE INDIAN NAMES FOR IT PRODUCT, MAKE FAKE ITEM IN MADE IN INDIA LABEL, MAPS COMING OUT FROM ALL MARK KASHMIR-ARUNACHAL AS DISPUTED,BIG TUNNEL ARMY BULID UP IN TIBET AGANIST INDIA, PUMBING LOW COST PRODUCT DISCOUNTED PRICE INTO INDIAN MARKET AND KILLING INDIAN BUSINESS IN PIN POINT ACCURANCY. EVERY MEANS THEY ARE A HEADACHE TO INDIA.
Agree (9)Disagree (1)Recommend (4)




中国用各种手段威胁印度,冒用印度品牌,贴"印度造"标签,在地图上把克什米尔-阿鲁纳恰尔邦标为争议地区,在xz修建隧道,向印度市场倾销打折的廉价产品,以各种精准手段扼杀印度商业。每一种手段都令印度头疼。



MASB (MH)
Now the association is feeling threat. When China first offered them land at cheap prices with labour all Indian Gem, Jewellery house went ahead and setup their establishment there? They should have first studied the long term impact rather they saw a short term money making dream. This is a standard rule that china invites all manufacturers and traders to start the business in their lands but condition is that they are suppose to export all the material and not sell anything in China.
Agree (5)Disagree (0)Recommend (4)



联合会现在感到威胁了。当中国廉价提供土地和劳动力时,印度所有的宝石、珠宝行去那里设厂?其实,他们应该首先研究长远影响,而不是只顾短期利益。中国奉行一个标准的规则,即制造商和贸易商在中国领土上开办企业,但产品必须全部用于出口,不能在中国销售。



版权所有:三泰虎 http://www.santaihu.com

Loksakthi (Mumbai)
India have any Government in true sense ? Almost Anarchy or Anarchy? One Silent era man floating around with blue turban as pulled by Maino, Viggy,Piggy,Singvi,Karuna,Raja,Mammali,Yousafali,Mani, Methran,Bishop,Roma,Raja,Karuna,...etc. Dear China, UN,IOC,NATO..etc at present we don't have any government please. A peanut Island of the size of one Gram Panchayat called Maldives is threatening India. We are so scared That even Mali would attack us, let alone Cheena.
Agree (5)Disagree (1)Recommend (3)



印度有真正意义上的政服吗?几乎处于无政服状态.........亲爱的中国、联合国、国际奥委会、北约....我们目前没有政服。一个村大小的马尔大夫正在威胁印度。我们好怕啊,连一个马尔代夫都要攻击我们,更别提中国了。
KVT (Kochi)
They have just woken up from bitter communism .They may do anything to get business and the chinese does not know what is rest in work.
Agree (3)Disagree (0)Recommend (0)



他们刚刚从痛苦的共产主义中清醒过来,可能会不择手段获得生意,中国人工作起来不知道休息的。
d c (Goa)
We can be competitive in the market if the manufactures do not have to pay bribes which ultimately effects the costing or qualitity
Agree (4)Disagree (0)Recommend (0)



如果可以免于贿赂,成本或者质量就不会受影响,制造商就能在市场上具有竞争力。
raj john (sj)
This why i say dont let chinese in,,,, once u let them in through walmart...death bed for poor indian farmers....walmart can sell american product ,but not chinese............baniya people lively hood is at staek so r numerous other trader communities........ this cannot happen.....i support Sushma swaraj
Agree (5)Disagree (1)Recommend (1)



这就是为什么我会说别让中国人进来的原因。一旦中国货通过沃尔玛进来,贫穷的印度农民就死定了。沃尔玛可以卖美国产品,但不能让其卖中国产品。人民的生计会受威胁,许多小商小贩也是如此。不能让其发生,我支持Sushma swaraj。




cssingh (Canada) replies to raj john
China is great threat to India commercially,geographically. After occupying illegally Tibet with whom India had close liguistic/religious connection is rooting out all Budhist culture of thousand years.India and Tibet for so many thousand years had peaceful relation and cross border trade with no problem. I do not know why India recognised Tibet as part of China ?And now see what China is doing to India. It is a Tiger in Chin Dynasty cloth ??
Agree (2)Disagree (1)Recommend (0)




中国在商业和地缘上对印度都是巨大威胁。印度与xz有着紧密的语言和宗教联系。在非法占领xz后,数千年的佛教文化被根除。几千年来,印度和xz保持着和平关系,跨界贸易正常展开。不知道为什么印度要承认xz是中国的一部分。看看中国现在怎么对待印度的。



印度工商业联合会发表的一份研究报告显示,中国正通过与非洲各国达成直接协议,锁定原钻供应,给印度的钻石业带来了威胁,如果这一趋势继续下去,占世界钻石贸易额大约95%的苏拉特,可能会把"钻石城"的皇冠拱手让给中国。即便对此表达了忧虑,研究报告还预测,印度钻石出口额,会从目前的230亿美元,上升至2016年的390亿美元和2020年的540亿美元。研究还显示,在2010-11年度,阿联酋(47%)是印度宝石和珠宝的最大出口目的地,排在后面的是香港和美国,分别占22%和11%。