原文标题:China cautions its citizens against travelling to India
原文链接:http://timesofindia.indiatimes.com/world/china/China-cautions-its-citizens-against-travelling-to-India/articleshow/13810115.cms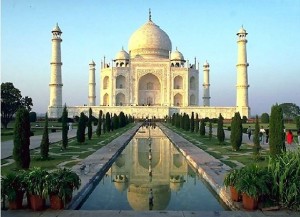 BEIJING: In what is seen as a tit-for-tat move, China has cautioned its citizens against travelling to India following protests over the increase in petroleum prices, after New Delhi issued advisories warning its traders against doing business in the Chinese commodity hub of Yiwu.

An advisory has been posted on the Chinese Foreign Ministry website as well as Chinese Embassy in New Delhi dated June 1 which warned about travel disruptions due to protests.

"According to Indian media reports, many places in India are witnessing protests and strikes due to the recent hike in oil prices. Railways and highway transport have either come to a halt due to strikes or have been impacted to different degrees," the advisory said.

"Some shops have closed. Presently, impacted areas include: Delhi, Bangalore, Mumbai, Patna in Bihar, Allahabad and Varanasi in UP, West Bengal, Himachal Pradesh, Orissa etc," it said.



北京:在新德里警告其商人不要到中国商品中心义乌做生意后,鉴于印度爆发反对油价上涨的抗议活动,中国采取了被视为以牙还牙的举措,警告其公民不要前往印度。





中国外交部网站和中国驻新德里使馆都贴出了发布日期为6月1日的提醒,告诫说抗议活动会打乱旅行。





提醒说:"据印度媒体报道,因近日油价上升,印度多地发生示威罢工活动,铁路、公路因罢工停运或受到不同程度的影响,部分商店关门歇业。目前,受影响的地区包括:德里、班加罗尔、孟买、比哈尔邦的帕特那、北方邦的阿拉哈巴德和瓦拉纳西、西孟加拉邦、喜马偕尔邦、奥里萨邦等地区。"



"The Chinese Embassy in India would like to alert the Chinese citizens about this and request them to confirm their itinerary with related agencies to avoid delays.

"At the same time, during this period, they should be careful about personal safety and safeguard their personal belongings," it said.

The travel advisory came as a surprise to Indian officials here as it was very rare for China to put out such advisories against India in the past on Chinese Foreign Ministry's website.

It came ahead of tomorrow's visit of External Affairs Minister S M Krishna to take part on the Shanghai Cooperation Organisation (SCO) summit scheduled to be held here on June 6 and 7.



"中国在印度的大使馆是要对中国公民发出相关警告,要求他们同相关机构确认行程,以避免延误。与此同时,他们在这个期间应该注意个人安全,要保护好个人财产。"





这个旅行提醒让在北京的印度官员始料未及,因为中国外交部网站过去很少发布这种针对印度的提醒。





旅行提醒的发布早于外交部长克里希纳对北京的访问。克里希纳将于明天前往北京参加预定6月6日和7日举行的上海合作组织(SCO)峰会。




以下是印度网民的评论:




TOM (Houston, TX) 1 day ago
I AM INDIAN AND I HATE TO SAY THIS. JUST GO TO CHINA AND SEE HOW DISCIPLINED THEY ARE. GO TO ANY CITY IN INDIA AND OPEN YOUR EYES WIDE. PATHETIC, FILTHY, RUDE. LIVING HELL!
Agree (82)Disagree (6)Recommend (40)



我是印度人。我真的很不想这样说:只要去中国,看看他们多么有纪律性。去印度的任何城市,睁大眼睛看看。可悲、肮脏、粗鲁、人间地狱!
shyamu aalloo wallia (sydney) 1 day ago
wowo..never knew china had citizens..always thought it had workers..thats it...
Agree (68)Disagree (37)Recommend (29)



哇、哇...从来不知道中国还有公民...总以为只有工人呢...就这样...
Nadeem Fitwala (Mumbai(Bombay))
With the travel advisory, China should ban their export to India. We are fed up with these chinese products. Gone are the days when the quality products were available in the market. Even the top brands are manufacturing in China to earn more profits.
Agree (39)Disagree (4)Recommend (17)



中国发布了旅行提醒,还应该禁止对印出口。我们受够了中国货。市场上能买到优质产品的时代一去不复返了。为了赚取更多利润,连顶级品牌都在中国生产。
Identity ((Goa)) 1 day ago
A welcome move by china. Next the chinese govt must restrict its traders to STOP selling made in china goods to India, that will be the biggest blessing to India.
Agree (30)Disagree (3)Recommend (1)



这是中国受欢迎的举措。中国政服下次必须限制商人将中国货卖到印度。这对印度将是最大的祝福。
Saahil (Mumbai)
If chinese wont travel who will prepare our Hakka noddles and chinese food...Please China don't do that....Pfftttttt
Agree (30)Disagree (6)Recommend (7)

如果中国人不过来,那么谁来给我们做

客家面条

和中国菜...中国,求求你了,别这样做...
Arun Kumar (Almaty, Kazakhstan)
Are the Chinese wrong? Increase in frequency of railway accidents, strike by Pilots in Air India, IT (Kingfisher) going Bankrupt Hike in petroleum prices, falling law and order in Delhi – what should then a tourist be looking for?
Agree (28)Disagree (2)Recommend (12)



难道中国人错了?铁路事故发生更频繁了、印度航空公司的飞行员罢工、IT公司破产、油价飙升、德里的法律秩序奔溃——游客能在这里期望什么呢?
karan sharma (Bangalore)
Chinese goverment going "Straight" on the path of progress with very fast speed...Indian goverment is also going at very fast pace but in "Circle", f**king their own **s ...God knows how we will grow under this goverment...
Agree (26)Disagree (3)Recommend (7)



在发展道路上,中国政服是"直"着走,而且非常快速...印度政服的速度也很快,不过是绕"圈"就是了...天晓得在这样政服的领导之下我们会怎么样发展。





原创翻译:三泰虎 http://www.santaihu.com
rt (pune) 1 day ago
Thank you China. Please have permanent advisory.
Agree (23)Disagree (1)Recommend (5)



中国,谢谢,请发布永久旅行提醒。
Dinesh (China)
i live her since last 3 years and i never faced any problems here, people here so good they respect all they don't care one belong to which country. Yeah Government and government officials are very strict here but they too do not trouble you unnecessarily, India need another 20 years to make development like they already did here. Development ratio is very fast here, all the major cities already developed here and now they are developing other cities too.
Agree (22)Disagree (1)Recommend (9)



我在中国住了3年了,从来没在这里碰到过任何问题。这里的人非常好。不管是哪国人,他们都会尊重。是的,政服和官员非常严格,不过他们不会无故打扰你。印度需要再发展20年才能取得他们已经取得的成就。这里的发展速度非常快。所有主要城市已经开发了。他们现在也发展其他城市。
Sunshine (Newyork) 1 day ago
chinese do not have the mental maturity and as a state too they are immature and lack the diplomacy. They either threaten and back down without any trace. Big and crazy.
Agree (21)Disagree (9)Recommend (7)



中国人心智不成熟,作为一个国家也是如此。他们不成熟,缺乏外交手段。他们或者是威胁,或者是撤退得无影无踪。太疯狂了。
Ilansezhiyan Jayaraman (Bangalore)
Let them worry about thier citizens and let us worry about ours.
Agree (20)Disagree (1)Recommend (3)



就让他们担心他们的公民吧,我们担心自己的公民好了。
pdasnrb (Dubai)
Chinese advisory is like Chinese goods - Toxic only!
Agree (17)Disagree (6)Recommend (4)



中国的提醒就像是中国货一样—有毒的!
Sunil Gangadharan (Sharjah) 1 day ago
I don't see why we have to make such a fuss over a normal travel advisory of a country to its citizens. What is wrong in it? Look at it this way China is concerned about its citizens even though they may not be a democracy which is totally unlike the case of India where our diplomats in the various Embassies and Consulates posted abroad only work for the VIPs of India. Part of the blame has to go to our media for projecting a negative image of India and showing violent incidents of protests over and over again thus giving the impression to us and the rest of the world that the entire country is facing a crisis. To those who react emotionally let me plead that you refrain from so doing and appeal that you act rationally. My comments may not be popular but please ponder over them. We Indians are way too emotional and think no end of ourselves.
Agree (17)Disagree (2)Recommend (4)



一个国家对公民发出正常的旅行提醒,我不知道为什么我们要大惊小怪。有什么错吗?虽然可能不是皿煮国家,不过看看中国是如何关心自己公民的。印度就完全不同了。我们在国外的大使馆和领事馆只为印度的重要人物服务。罪责应该部分归咎于我们的媒体。媒体宣传印度的负面形象,一次又一次展示暴力抗议活动。因而给我们和世界其他地方的人留下的印象是印度正面临危机。对于那些情绪激动的人,我恳求你们保持克制,呼吁你们行为理智。我的评论可能不受欢迎,不过请深思一下。我们印度人太过情绪化,认为自己很了不起。
Indian (New Delhi) 20 hrs ago
Even Bhutan , Maldives and any other tiny country will issue many advisories against visiting to India because of growing law and order, prices, rapes of foreigners ,and various intolerant realities. What is wrong in that ? This government has earned a name like that.
Agree (16)Disagree (0)Recommend (4)



由于法律秩序的混乱、油价上涨、强奸外国人、以及各种无法忍受的现实,连不丹、马尔代夫和其他小国都将发布许多提醒,要求公民不要前往印度访问。这有什么错吗?政服赢得的名声就是那样。
J (India)
what chinese govt meant was, it is nationwide harthal in India. there wont be much people,cats,snakes,dogs out in open, and becaue of it no food. hence danger for chinese citizens.
Agree (16)Disagree (2)Recommend (4)



中国政服的意思是印度联合休业罢工是全国性的,外面不会有太多人、猫、蛇、狗。因为没有食物,所以对中国公民是个威胁。
Rajendran PK (Thrissur KER)
This move of China will only benefit India, and will negatively affect Chinese exporters! Nothing wondering from Chinese side for this action, their foreign affairs act always "tit for tat policy mode" against any countries on globe!
Agree (15)Disagree (3)Recommend (1)



中国的举动只会让印度受惠,给中国出口商造成负面影响!从中国方面来看,这样的行动并不奇怪。他们对全球各国的外交总是奉行"以牙还牙"的政策!
chirubrigade (VIZAG)
but i must say Chinese are the 'big thing' in the world right now and India is compared to S Africa,Philippines,Brazil. Well,its a shame
Agree (14)Disagree (6)Recommend (3)



不过我必须说中国人现在是世界"大佬"。印度只能和南非、菲律宾、巴西等国家比较。哎,这是耻辱。
Priya (Assam) 21 hrs ago
Actually the Chinese government doesn't want their people to witness these protests so they dont get the wrong ideas. They dont want these chinese to go back home and protest about things in China because their laws don't allow any protests. Protests are brutally and ruthlessly crushed in China.
Agree (13)Disagree (3)Recommend (9)



实际上,中国政服不想让人们看到这些抗议,以免他们获得错误理念。他们不想让这些中国人回国后对国内的事情抗议。他们的法律禁止任何抗议。抗议会遭到残酷和无情的镇压。
Sirajudeen (chennai)
It is an evidence to show the worsening of relationship between the two countries. Chine constructs bridges, big roads etc along our long borders as a preparation for its war against us. It also constructs dams across Brahmaputra river to make northern India a desert. Chinese indulge in cyber war with our country damaging the computer system of many of our institutions. People of India should cooperate with our Government in this indirect war by avoiding all the Chinese goods.
Agree (13)Disagree (4)Recommend (5)



这是两国关系恶化的证据。为了准备针对我们的战争,中国在边界修建桥梁、公路等设施。它还在雅鲁藏布江上修建大坝,使印度北部变成沙漠。中国沉溺于和我们国家的网络战,破坏我们许多机构的计算机系统。印度人应该避开所有中国货,以在这场间接战争中配合政服。
Dharmendra Gupta (Mumbai)
If Chinese people and chinese goods stop entering India, it will be great for Indian economy. Hope china extends the advisory to traders and tell them to stop selling to Indians
Agree (13)Disagree (3)Recommend (2)



如果中国人和中国货停止进入印度,那么对印度经济是美事一桩。希望中国把旅行提醒扩大到贸易商,告诉他们停止把产品卖给印度人。
Hard Truth (Earth) 23 hrs ago
China is a maffia country under the label of fake communisam. .
Agree (12)Disagree (1)Recommend (2)



中国是虚假共产主义标签下的黑手党国家。
checkmate (India) 1 day ago
Chinese govt should understand that every Chinese stepping out of china have 100% more freedom than staying in china. So I dont think the chinese people will listen to this rubbish. Or China govt is scared the chinese people visiting India will learn how to protest?
Agree (12)Disagree (8)Recommend (4)



中国政服应该理解,每个踏出国门的中国人比留在国内的人要更自由100%。所以,我认为中国人不会听这个废话。或者中国政服是害怕访问印度的中国人会学会如何抗议?
shivatronics (India)
Looser is China and not India.
Agree (12)Disagree (22)Recommend (3)



失败者是中国,不是印度。
Rajguru (delhi)
communists and jihadists bhai-bhai. Modern day demons.
Agree (12)Disagree (11)Recommend (6)



共禅主义者和圣战分子亲如兄弟,是现代恶魔。
jvnaidu (Hindustan)
Why it doesn't cautious against it cheap and toxic Chinese goods
Agree (12)Disagree (4)Recommend (3)



为什么他们不小心廉价和有毒的中国货。
CHEAP (UK) 1 day ago
What a cheap tactic ! This was hardly necessary. The Chinese always beahve like spoilt brat !
Agree (12)Disagree (5)Recommend (1)



多么廉价的策略!实在没有必要。中国人总是像被惯坏了的调皮孩子。
Arjun (New Delhi)
All this is because of our central govt;s stupid foreign policies
Agree (11)Disagree (3)Recommend (3)



所有一切归咎于我们中央政服愚蠢的外交政策
Arun (India) 1 day ago
Thank you very much, please keep away, DUPLICATES.
Agree (11)Disagree (2)Recommend (3)



非常感谢。请滚开,山寨货。
Sam (India) 1 day ago
Hats off to the chinese gvt, i think it can be assured that the next super power is China, as it is superior in Military as compared to India, controlled inflation and now they even have forwarded their support and care for their own people ... i wonder when will India be a good place to live
Agree (11)Disagree (14)Recommend (4)



向中国政服致敬。我认为下一个超级大国确定是中国。相比印度,他们军队更先进,他们在控制通货膨胀方面做得更好,他们的支持和关照如今甚至触及到了自己的人民...我纳闷印度什么时候才会是个宜居的地方。





原创翻译:三泰虎 http://www.santaihu.com
B K Nundee (Calcutta) 1 day ago
You can never trust the Chinese as they showed their true colours in 1962, after a lot of Hindi - Chini Bhai Bhai meets & cultural exchanges - as they suddenly stabbed India on the back. They are worse than snakes ! Yet, India's short memory & submissive attitude makes a mockery of the thousands of soldiers who laid down their lives as we were caught unprepared. This time their attack will be full & final, unless Mr Obama resuces us with their seventh fleet, as Indian politicians can never learn a lesson properly & take well in advance precaution. We are still unprepared even after 50 years compared to their military strenght planning ,logistics & Fire power !!!!!!
Agree (11)Disagree (6)Recommend (2)



在许多"中印亲如兄弟"般的会谈和文化交流后,中国人1962年显示出真正本色,他们当时突然从背后刺伤印度,所以你永远不能信任中国人。他们比蛇还毒!然而,印度的健忘和顺从态度嘲弄了数千名因为粹不及防而倒下的士兵。除非奥巴马先生用第七舰队拯救我们,否则他们的这次攻击会是全面和终结性的。印度政客从来不会正确吸取教训,从来不会做好预防措施。甚至在50年后,相比他们规划的军事力量、后勤和火力,我们仍然没有准备好!!!
R. Subramanian (Chennai) 20 hrs ago
Chinese are unwelcome to India, they are not friends of India, so better Chinese can stay in their home.
Agree (10)Disagree (11)Recommend (3)



中国人在印度不受欢迎。他们不是印度的朋友。所以中国人最好还是呆在家里吧。
Rakesh Bhujabal (Bhubaneswar, India)
Indians .. please don't use Chinese products they are unreliable as these Chinese ppl.
Agree (10)Disagree (4)Recommend (1)



印度人...请不要用中国货,它们就像这些中国人一样不可靠。
Bala (Chennai) 1 day ago
Of course they will! With images of burning buses on all TV channels what else do you expect? They don't understand its "just politics"!
Agree (10)Disagree (3)Recommend (2)



他们当然会发布提醒!所有电视频道都有播放焚烧公交车的画面,你还能期望什么?他们只是不理解,其实这只是"政治"!
siddarthds (USA)
Irrespective all the social evils and abnormalities, hindu culture is still the best in the world, which teaches love, peace and tolerance. Infact every country and society has some thing to learn from them especially the materialistic west. Soon vedas will become the standard text books in the world along with modern scientific books and sanskrit will become the language of the world.Please mark my words.!
Agree (9)Disagree (5)Recommend (3)



不考虑社会丑恶现象和异常情况,印度文化仍然是世界最棒的。它宣扬的是爱情、和平和宽容。事实上,每个国家和社会都能从中学到一些东西,特别是物质化的西方。很快,吠陀经将和现代科学书本一起成为世界标准的教科书,梵文也将成为世界语言。请记住我的话!
707MahaDev (London)
Who cares ? China should stand by India instead of Pak. We both have room for mutual peaceful existence.
Agree (9)Disagree (2)Recommend (4)



谁会在意?中国应该站在印度这边,而不是站在巴基斯坦那边。我们都有彼此和平共处的空间。
Ravi (Chennai) 22 hrs ago
The Chinese Travellers are the worst. They will climb anywhere and everywhere to take pictures. Also they will inscribe their names on the protected places. They also talk loud and always very demanding with hotel staff. IN CHINESE CULTURE ITS ALL ABOUT FACE..
Agree (8)Disagree (3)Recommend (1)



中国游客最糟糕。他们会爬到任何地方拍照。此外,还会在保护区刻自己的名字。说话大声,对酒店工作人员要求苛刻。在中国文化,这些都是面子问题...
indianaamadmi (kerala)
Will India retaliate by stopping all business and educational ties with CHINA?
Agree (8)Disagree (3)Recommend (2)



印度是否会停止和中国的所有贸易和教育关系,以此作为报复?
jeeyu (Karnataka) 20 hrs ago
why no body likes India? why india fight with all neigh bouring countries?
Agree (7)Disagree (13)Recommend (1)



为什么没有国家喜欢印度?为什么印度要和所有领国战斗?
anonymous (India)
I think what we should do is to hold a laughing session in front of teh Chinese embassy to make the Chinese understand that India is a FREE country
Agree (7)Disagree (4)Recommend (1)



我认为我们现在该做的事情是在中国大使馆前举行笑话会,以此来让中国人理解印度是自由国家。
Ken (Bangalore) 22 hrs ago
Oh Common chingeese, we had a protest last week and even on the protest day, our Indian people protested and at the same time went about doing their most important work. We also played cricket on the roads, grounds etc. Our protests were made known to the Govt, they didn't arrest, lathi-charge or kill. You now know why China is different from India and hence your Chinese Foreign ministry got it wrong, they thought that in India also violent incidents happen like in China.. Sorry they were & are wrong. Well btw.. we don't need Chinese people visiting us, enough westerners, asians & australians visit us, they aren't scared like you
Agree (7)Disagree (2)Recommend (4)



哦, 普通的中国人,我们上周举行了一次抗议。我们印度人甚至在抗议那天还照常上班。我们也在公路和运动场等地方打板球。政服知道我们的抗议。他们不会逮捕、或者杀害我们。你现在知道为什么中国和印度不同了吧。因此,你们外交部理解错了。他们以为印度的暴力事故跟中国的一样...抱歉,他们错了。顺便说下,我们不需要中国人过来访问。西方人、亚洲人和澳大利亚人等就足以。他们不会像你们那样感到害怕。
R.Ravikumar (Ashok nagar,Chennai) 22 hrs ago
Better dont allow Chinese people to visit India.India can survive without chinese help.Better Not to Trade with China
Agree (7)Disagree (9)Recommend (1)



最好不要让中国人访问印度。没有中国人的帮忙,印度也可以生存。最好不要和中国贸易往来。
xyz (Delhi) 21 hrs ago
Its not just china but many countries who think so ...India is very good at destroying its global image
Agree (6)Disagree (2)Recommend (2)



不仅仅是中国,许多国家也是这样认为...印度非常擅长摧毁自己的全球形象。
righteous (hyderabad) 21 hrs ago
china is acting immature and stupid - anyway, we are not falling for chinese travellers and also want to get rid of cheap sub standard chinese gods to improve our gdp and manufacturing sector
Agree (5)Disagree (1)Recommend (1)



中国的行为是不成熟和愚蠢的。不管怎么样,我们并不迷恋中国游客。此外,为了提升GDP和制造业,我们还想摆脱廉价劣质的中国货。
Indian think tank (International Space Station) 22 hrs ago
Chines Foreign Ministry issuing this kind of cautions for their citizens in many countries on June 1 around the world. Chinese are now in motion and showing their political power by taking this kind of actions so they can negotiate hard with countries on table in first phase. Indian foreign minister is visiting to China that's why caution notice was issued. Chines dragon is spreading their political legs and getting ready against China containment policy of US.
Agree (5)Disagree (1)Recommend (2)



6月1日,中国外交部对其在世界许多国家的公民发布此类警告。中国现在通过此类行动展示自己的政治实力,这样他们第一阶段就可以在谈判桌上对其他国家强硬。印度外交部长正出访中国,这就是他们发布警告的原因。中国龙正张开自己的政治触角,对中国的遏制政策做好准备吧。
MSCN (Chennai)
These are routine alerts and advices by every country, including india. Nothing to get so much excited about it.
Agree (5)Disagree (0)Recommend (1)



这是包括印度在内的每个国家都会发布的常规警告和建议。没必要对其如此激动。
workaholic (India)
Why the hell china cant produce cheap petrol like other cheap electronic goods...
Agree (5)Disagree (1)Recommend (2)



为什么中国无法像生产廉价电子产品那样生产便宜的石油...
Admin Rj (Gurgaon)
Sigh!!! These communists are still living with a stone age mentality. . .
Agree (4)Disagree (9)Recommend (2)



哎!这些供缠主意者仍然生活在石器时代的心态中。
ty (delhi) 1 day ago
China , a funny country.
Agree (15)Disagree (7)Recommend (7)



中国是有趣的国家。
《印度时报》6月4日报道,在新德里警告其商人不要到中国商品中心义乌做生意后,鉴于印度爆发反对油价上涨的抗议活动,中国采取了被视为以牙还牙的举措,警告其公民不要前往印度。旅游提醒要求中国公民应该和相关机构确认行程,以避免延误。此外,还提醒中国公民在这个期间应该注意个人安全,要保护好随身财产。印媒称,这个旅行提醒让在北京的印度官员始料未及,因为中国外交部网站过去很少发布这种针对印度的提醒。