原文标题:Apple pays $60 million to settle iPad trademark dispute
原文链接:http://timesofindia.indiatimes.com/tech/news/hardware/Apple-pays-60-million-to-settle-iPad-trademark-dispute/articleshow/14588424.cms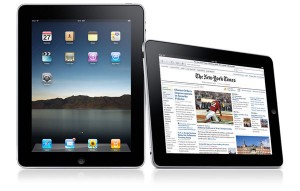 SHANGHAI: Apple has paid $60 million to Proview Technology (Shenzhen) to end a dispute over the iPad trademark in China that saw the world's most valuable technology company engaged in a protracted legal tussle with a near-bankrupt Chinese firm.

The announcement of the court-mediated settlement was made on the website of the Higher People's Court of Guangdong province.

Apple and Proview Technology (Shenzhen), a unit of Hong Kong-listed Proview International Holdings, have been negotiating to reach a settlement since the Higher People's Court of Guangdong in February conducted a crucial hearing on the case.



上海:苹果向唯冠支付6000万美元,唯冠将iPad商标过户给苹果。世界最有价值的技术公司苹果和一家接近破产的中国公司的iPad商标争夺正式解决。





广东省高等法院在其网站发布声明,称苹果公司与深圳唯冠在法庭调解下达成和解。





自从广东高等法院2月份就此案举行重要的听证会以来,苹果公司和香港上市的唯冠国际控股公司的子公司深圳唯冠就一直协商以期达成和解。



The case moved to the high court after the Intermediate People's Court in Shenzhen rejected Apple's complaint against Proview Technology over the infringement case.

The lawsuit had hampered some sales and delayed the launch of the new iPad in China. Prior to the launch, Proview requested Chinese authorities in scores of Chinese cities to order re-sellers to take all iPads off their shelves.

The iPad dominates China's tablet PC market with a more than 70 per cent market share, though Lenovo's Lepads and Samsung Electronics's Galaxy Tabs have been gaining traction.

Apple is experiencing heady growth in Greater China - China, Hong Kong and Taiwan - with second-quarter sales in the region increasing several fold to $7.9 billion.



在深圳中级人民法院拒绝苹果公司针对唯冠科技有关侵权的起诉后,案子被提交到广东高等法院。





该项诉讼妨碍了一些销售,耽误新iPad在中国的推出。在发售之前,唯冠要求几十个中国城市的政服下令分销商将所有的IPad下架。





虽然联想的Lepad和三星电子的Galaxy Tab的吸引力越来越大,iPad还是以超过70%的市场份额统治了中国平板电脑市场。





苹果公司在包括中国、香港和台湾在内的大中国区正经历迅猛增长。在该地区的第二季度的销售额增长了7倍,达到79亿美元。




以下是印度网民的评论:




Amaresh Babu (Bangalore)
Everyone wants a bite of the Apple.
Agree (3)Disagree (0)Recommend (0)



每个人都想咬苹果一口。





原创翻译:三泰虎 http://www.santaihu.com
my lord (india)
poor apple !!



可怜的苹果!
arundharmarajan (India)
The amount Apple is gladly paying out in all these disputes makes me wonder the percentage profit they get...
Agree (1)Disagree (0)Recommend (0)



苹果乐意为这些争议支付的数额让我纳闷他们的利润比例有多少...
Neeraj Kumar (delhi)
seems this days apple is blocking every thing which is coming in his way,
Agree (1)Disagree (0)Recommend (1)



苹果这些天似乎在封堵一切挡路之物。
Nikki Punjabi (Vadodara, Gujarat, India)
Apple killing everyone coming on his way..!!!
Agree (1)Disagree (0)Recommend (0)



苹果封杀一切挡路之人...!
NSH22 (USA)
This how apple creates a near monopoly aided by a nearly perfect product.



此举表明苹果是如何借助近乎完美的产品来近乎制造垄断。
以下是美国雅虎网民的评论:
nomen de conta ? 3 hrs ago

Doing business in China is a dead-end street.



在中国做生意就是个死胡同。




Joseph 2 hrs 52 mins ago




Unfortunately, China happens to be Apple's No.2 market globally, and all those iPads, iPods, iPhones are assemblied in China.




不幸地是,中国恰巧是苹果的全球第二大市场,并且所有的iPad、iPod、iPhone都是在中国组装。



Truth ? 2 hrs 51 mins ago

Apple needs to just go out of business and disappear. Overpriced junk.



苹果需要的是歇业和消失。定价过高的垃圾。
Luke ? 2 hrs 48 mins ago

So a chinese company steals their logo or whatever, sells knockoffs, and Apple has to pay them $60 million to so that Apple can be the only ones to use their own trademark? That is business in China. And yes I have been there and seen the rip off stores first hand, in Beijing, Kunming, and Lijiang...great athletic stores like 'Jodan' and cars like 'GLC'. All they do is copy us, zero innovation over there.



所以,一家中国公司偷了苹果的商标,卖一些仿制品。苹果为了成为唯一能使用自己商标的公司,不得不向他们支付6000万美元?这就是中国做生意的方式。我去过那里,在北京、昆明和丽江亲眼看到欺诈商店..."乔丹"那样的体育商店,"GLC"那样的汽车。他们所作的尽是复制我们的东西,那里一点创新都没有。




sonicfast ? Los Angeles, California ? 2 hrs 33 mins ago




Apple could've gotten around this trademark issue just by re-branding the tablet.
Call it the "cHINA sUCKS" just in China




苹果应该重新命名平板电脑,以绕过商标争议。在中国就叫"China Sucks"平板电脑算了。




Chu ? Santa Clara, California ? 2 hrs 29 mins ago




Just call it iPet in China. That's it.




在中国就叫iPet吧,就这样。




denny ? 2 hrs 20 mins ago




US doesn't want to lose the huge market of china, what with a billion population. This is plain and simple blackmail done by the chinese again. It's a pity apple has to give up the case in the name of profit.




美国不想丢失拥有十来亿人口的巨大中国市场。此举纯粹是中国人的又一次勒索。可怜的是苹果看在利润的份上只好在该案中让步。



Sick of ? Columbus, Ohio ? 2 hrs 46 mins ago

WHAT ???? APPLE HAS TO PAY THE WORLD'S WORST COUNTERFEITERS ??????



啥?苹果不得不向世界上最糟糕的造假者付钱?
Franco III ? Los Angeles, California ? 2 hrs 45 mins ago

Chinese blackmail...........................!!!



中国人的敲诈...!
ogre ? Seattle, Washington ? 2 hrs 37 mins ago

nothin like makin money the old fashioned way...stealing it



没有谁会用偷那样的古老方式来赚钱的
Impaler ? 2 hrs 37 mins ago

Im glad...thats what happens apple when you sell your soul to china



我很高兴...这就是苹果向中国出卖灵魂所得到的下场。
pl ? 2 hrs 35 mins ago

basically, apple has purchased the company to own to patent.



基本上可以这么说,即苹果为了拥有商标专利而买下了那家公司。
jason bourne ? 6 mins ago

A Chinese company suing someone else for trademark violations? That's rich. China needs to sue themselves.



一家中国公司起诉别人侵犯商标?真搞笑。中国需要的是起诉自己。
Nick Danger ? 1 hr 10 mins ago

Its such irony to hear that Apples settles an trademark infringement lawsuit in a country that is known to turn the other cheeks when it comes of copyright violations. I went to China a few times, it's the capital of knock offs and fake branded products



这真是讽刺,苹果竟然在一个以容忍侵犯版权著称的国家解决一个商标侵权诉讼。我去过中国几次,那里是假冒产品之都。
galiano ? Los Angeles, California ? 1 hr 16 mins ago

i ate apple every morning because its good for health .



我每天早上都吃苹果,因为其有益健康。
James ? 1 hr 52 mins ago

When you see "Made In China" The first thing I think, Is it going to kill my child if he touches it? is it going to kill my child if he swallows it and how long before it falls apart if he wears it.

Copyright is a word that does not exist in a chinese world.



当看到"中国制造"时,我第一个想到的是如果我的孩子触摸了会不会丧命?如果吃了会不会死掉,如果穿了,多久会烂掉。版权是一个中国人世界不存在的词。
Samson ? 1 hr 59 mins ago

$60 million is nothing for Apple. They should had paid out more!



6000万美元对于苹果来说不算什么。他们应该支付更多!





原创翻译:三泰虎 http://www.santaihu.com
Decomo ? 2 hrs 17 mins ago

the people that stand in line to get one of the first Apple's whatever products have been brainwashed by Apple to believe that paying $5 for something that's worth $1 is the right thing to do.



那些排队买首个苹果产品的人是被苹果洗脑了,误以为花5美元买价值1美元的东西是正确的事情。
Bob ? Libertyville, Illinois ? 2 hrs 20 mins ago

The Chinese suing somebody over trademark violations? Wow.



中国人起诉某人侵犯商标?哇...
G ? 2 hrs 20 mins ago

Since when does China care about trademarks or copyright? Their GNP is counterfeit sunglasses, purses, guitars etc.



中国人什么时候开始关心商标或者版权了?他们的国民生产总值尽是些假冒太阳镜、钱包、吉他等堆砌起来的。




Derek ? Cleveland, Ohio ? 2 hrs 20 mins ago




don't forget, shoes, DVDs, Movies, Baby Formula, Super Notes....




别忘了,还有假冒鞋子、DVD、电影、婴幼儿配方奶粉、超级记录本...



dw ? 2 hrs 40 mins ago

A Chinese company stealing the name from Apple, registering it, then suing and actually getting money. Of course the Chinese courts are going to side with it, but let foreign companies sue in China for theft of copyrights, trademarks, etc and they get nowhere. The west is too addicted to cheap Chinese imports and the prospect of selling things to China to dare do anything about it.



一家中国公司偷了苹果的商标名并注册,然后起诉苹果并获得了钱。中国法庭当然站在它那一边。但要是外国公司在中国起诉版权、商标等受到侵犯,它们什么也得不到。西方太沉迷于廉价的中国进口以及在中国卖产品的前景...
Rudy ? Ljubljana, Slovenia ? 2 hrs 42 mins ago

$60 million? Pocket change... (for Apple that is).



6000万美元?对于苹果来说只是零钱而已...
lutraphobic ? Union Grove, Wisconsin ? 3 hrs ago

well that just cost apple 120,000 ipads or selling 240,000 at production cost.



哦,只要卖12万部iPad,或者以成本价卖24万部iPad。
BACK OFF!!! ? 3 hrs ago

Apparently that's the only way the Chinese can make any sort of money since they lack the intelligence & creative abilities to invent anything!



很明显,这是中国人能赚钱的唯一方式,因为他们缺乏发明东西的智商和创造能力!
Angry Pig ? Irvine, California ? 3 hrs ago

Apple, a huge global firm has only its lawyers to blame when they bought the rights of iPAD all over the world, but failed to miss 1 country, China, its fastest growing market. $60 mil is chump change for this mistake.



苹果是一家全球巨头公司,在购买全世界的iPad商标权的时候遗漏了中国这个发展最快速的国家,也只能怪其律师了。6000万美元只是为其错误买单的少量钱。
Chris ? Intercourse, Pennsylvania ? 3 hrs ago

One dollar is only 6.35 yuan? When I was there two years ago it was over 7. That's a big difference.



一美元只等于6.35元?当我两年前在那里的时候能换7元多。差别可大了。





原创翻译:三泰虎 http://www.santaihu.com
Refuse ? 3 hrs ago

PRC- People's Replica of China, Or Pirates Replica of China, Or People's Republic of Cheaters.



PRC——中华人民复制品,或者说是中华盗版共和国、或者是骗子人民共和国。
American Citizen ? 3 hrs ago

60 million could pay for a whole lot of food for starving people in China and the USA; when is this madness ever going to end :-(



6000万可以为中国和美国的挨饿者买许多食物。这样的疯狂行为什么时候会结束 :-(

美国雅虎评论:http://news.yahoo.com/apple-settles-china-ipad-trademark-dispute-60-million-033727241.html

据《印度时报》7月2日报道,苹果向唯冠支付6000万美元,唯冠将iPad商标过户给苹果。世界最有价值的技术公司苹果和一家接近破产的中国公司的iPad商标争夺正式解决。自从广东高等法院2月份就此案举行重要的听证会以来,苹果公司和香港上市的唯冠国际控股公司的子公司深圳唯冠就一直协商以期达成和解。在深圳中级人民法院拒绝苹果公司针对唯冠科技有关侵权的起诉后,案子被提交到广东高等法院。该项诉讼妨碍了一些销售,耽误新iPad在中国的推出。