原文标题:Agni-V is a Chinese-centric missile
原文链接:http://www.rediff.com/news/column/column-agni-5-is-a-chinese-centric-missile/20120421.htm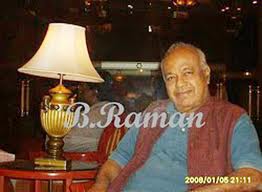 In our euphoria over the successful Agni V test, we should not lose sight of the continuing gaps in tactical capabilities and the need to close them, writes B Raman

1、We don't need Agni-V, the intermediate range ballistic missile that we successfully tested on April 19, to give ourselves a deterrent capability against Pakistan. We need it only for a deterrent capability against China.

2 Agni-V is a Chinese-centric missile. The Chinese rightly know it and would be evaluating any changes required in their defence strategy vis-a-vis India in the light of India having at its disposal a missile capable of hitting targets in mainland China, including Beijing. The operational missiles that we have at our disposal now are in a position to successfully target Chinese-occupied Tibet and Western China such as Sichuan, which are not yet economically as developed as Eastern China. Once Agni V becomes operational, India should be in a position to target those parts of Eastern China on which its economic prosperity depends.

对烈火5导弹成功试射兴奋之余,我们不应该忽视自己在战术能力上仍然存在的差距,不应该忽视弥补差距的必要性——B·拉曼



1、我们不需要用4月19日成功试射的烈火5中程弹道导弹来威慑巴基斯坦。我们只是需要用它来威慑中国。





2、中国人理所当然知道,即烈火5是以中国为主要目标的导弹。鉴于印度拥有能袭击包括北京在内的中国大陆目标的导弹,中国将会评估有关印度的国防战略所需要的改变。我们现在可供使用的现役导弹可以成功袭击中国xz和经济没有东部发达的中国西部的目标,比如四川。一旦烈火5导弹服役,印度将能以中国经济繁荣之依靠的东部为目标。



3. China's plans to protect itself against a possible Indian missile strike have to cover the whole of China, instead of only western China as it is till now. Our intelligence agencies have to be on the look-out for indications of Chinese thinking on this subject.

4. While we are now in a strategically better position to protect ourselves against China by discouraging Chinese temptations to intimidate us with its missile capability, this does not mean that our capability to protect ourselves tactically against China will improve with the induction of Agni V into our arsenal.

5. Our ability to protect ourselves tactically will depend on our conventional capability to deter a surprise Chinese strike across the Himalayas to occupy areas -- particularly in Arunachal Pradesh which it describes as southern Tibet -- that it claims as its territory.

6. During the last 10 years, the entire Chinese military planning vis-a-vis India has been focussed on giving itself such a surprise strike capability. Its improvement of its road and rail networks in western China, particularly in Tibet, its attempts for road-rail connectivity with Nepal, Myanmar and Bangladesh, its improvement of its air bases in Chinese-occupied Tibet and live firing air exercises in Tibet are part of its plans to strengthen its surprise strike capability.



3、中国保护自己免受印度导弹袭击的计划将不得不覆盖整个中国,而不是迄今为止的中国西部。我们的情报机构必须密切注视中国在该课题上的思维迹象。





4、通过迫使中国放弃用导弹来恐吓我们,我们如今在对抗中国时处于能保护自己的更好的战略位置。不过这并不意味着随着烈火5导弹进入武器库,我们在战术上对抗中国的能力提高了。





5、我们战术上保护自己的能力,将依靠常规武器来阻止中国的突袭——即翻越喜马拉雅山脉并占领中国称为藏南的"阿鲁纳恰尔邦"。





6、在过去的10年里,中国针对印度的整个军事规划围绕突袭能力展开。中国在西部,特别是xz的公路网和铁路网的改善、用公路和铁路连通尼泊尔、缅甸和孟加拉国的尝试、改善中国xz的空军基地、在xz实弹空练等是加强突袭能力的计划的一部分。



7. Our army did badly in the 1962 Sino-Indian war not because it was a bad fighting force, but because our policy-makers had not given it the required capability to neutralise a Chinese surprise strike. If you do not give the army the required capability, you cannot blame it for doing badly.

8. Have we now learnt the right lessons from history and given the Army the capability to blunt a surprise Chinese strike and throw them back after inflicting a prohibitive cost on them? Unless we confront the Chinese with the prospects of a prohibitive cost and outcome if they indulge in a surprise strike as they did in 1962, the temptation on their part to launch a surprise strike, if they lose patience with the border talks, will remain.

9. While we are steadily closing the gaps in our strategic military capabilities with China, the gaps in our tactical capabilities remain and need to be identified and redressed. In our euphoria over the successful Agni V test, we should not lose sight of the continuing gaps in tactical capabilities and the need to close them.

10. The tactical situation that we face today is less favourable than what the Chinese face. In 1962, China had no military relationship worth the name with Pakistan. Today, China has a multi-dimensional military relationship with Pakistan, much of it focussed around the Gilgit-Baltistan axis. In 1962, China had no military-related presence in our periphery. Today, it has in Myanmar, Bangladesh and Sri Lanka. In 1962, we didn't have to worry about the Chinese Air Force and navy. Today, we have to.



7、我们军队之所以在1962年中印战争中表现糟糕,并不是因为军队不擅长打仗,而是因为我们的决策者没有提供抵抗中国突袭所要求的能力。如果没有给军队必须的能力,你不能指责它的糟糕表现。





8、我们是否正确吸取了历史教训,是否为我们军队提供了挫败中国人突袭和让中国人遭受过高代价后被击退的能力?除非我们有希望在中国人发动1962年那样的突袭的时候重创中国人,否则如果他们对边界谈判失去耐心的话,他们发动突袭的诱惑就会仍然存在。





9、我们稳步弥补我们和中国在战略军事能力上的差距。与此同时,战术能力上的差距仍然存在。我们需要对此识别和做出纠正。对烈火5导弹成功试射兴奋之余,我们不应该忽视自己在战术能力上仍然存在的差距,不应该忽视弥补差距的必要性。





10、我们今天面临的战术状况没有中国人所面临的那么有利。1962年,中国和巴基斯坦没有军事关系。今天,中国和巴基斯坦有多方位的军事关系,很大部分围绕着吉尔吉特-巴尔蒂斯坦轴心展开。1962年,中国在我们外围没有军事存在。今天,中国在缅甸、孟加拉国和斯里兰卡有军事存在。1962年,我们没有必要担心中国的空军和海军。今天,我们不得不对此担心。



11. In 1962, the war plans of the Chinese Air Force were largely focussed on Taiwan. Today, there are indications of a partial shifting of the thinking of their air force towards India. In 1962, they had no navy worth the name. Today, they have a navy increasingly capable of operations in the Indian Ocean.

12. It is my assessment that if the Chinese mount a surprise tactical strike across the Himalayas now, it will be a joint army-air force operation. It will be a lightning strike designed to satisfy their territorial objectives in the shortest possible time without running the risk of a prolonged war. The role of their navy will be insignificant for some years to come.

13. We have to have a multi-pronged strategy designed to enable us to pre-empt a tactical Chinese strike with the co-operation of our Tibetan friends and to blunt their strike and throw them back if pre-emption fails. Such a strategy would call for better intelligence collection, better road-rail-air connectivity to the border areas, more well-equipped bases near the border from where our army and air force can operate and a better logistics trail well-tested during peace time.

14. We have already taken steps towards giving shape to such a multi-pronged strategy in the Himalayan area, but the progress in implementation has been slow. Our policy-makers should pay urgent attention to this. Our strategic and tactical thinking continues to be largely Pakistan-centric.

15. Whatever Chinese-centric thinking there has been is largely in the context of our power projection with US blessing. We must remember: If there is another limited border war with China imposed on us by Beijing, the US will have no role in helping us. We have to fight and win the war alone. Are we in a position to do so?



11、1962年,中国空军的战争规划很大程度上集中在台湾地区。今天,有迹象显示中国空军的部分注意力转向了印度。1962年,他们没有像样的海军。今天,他们拥有越来越有能力在印度洋展开行动的海军。





12、我的评估是:如果中国人现在翻越喜马拉雅山脉发动战术突袭,那么将是多军种联合行动。为了能在不陷入持久战的情况下尽可能短的时间达到领土目标,袭击将是闪电式的。在未来几年里,他们海军的作用仍将无关紧要。





13、我们必须设计出多元化战略,使我们可以通过xz朋友的合作,抢在中国人战术袭击前挫败他们。如果先发制人失败了,那么就击退他们。这样的战略需要更好的情报收集;需要边界地区更好的公路和铁路连接;需要边界附近装备精良的基地,我们的陆军和空军可以在那里合作行动;还需要和平时期已经运作良好的后勤系统。





14、在喜马拉雅山脉地区,我们已经采取步骤让这样的多元化战略成形。但是实施的进展缓慢。我们的决策者应该紧急关注。我们的战略和战术思维很大程度上仍然是以巴基斯坦为中心。





15、不管以中国为中心的思维如何展开,很大程度上是以我们力量投送拥有美国保佑为背景的。我们必须记住:如果北京强加给我们另一场局部边界战争,美国不会帮助我们。我们必须独自赢得战争。我们是否准备好这样做了呢?




以下是印度网民的评论:




Induct and empower people like B Raman
by stephen (View MyPage) on Apr 22, 2012 07:38 AM

Such nationalist and tactical and strategic thinker should be Given important roles in all issues which affect the nation and foreign policy , defence . MOD NEED TO WAKE UP . THREE CHEERS TO OUR ARMY GENERAL , WE NEED MORE SUCH PEOPLE WHO CAN PUSH THE SLOW THINKING PEOPLE WHO RUN THE GOVT INTO HYPER ACTION . OUR ARM Y CHIEF OF STAFF IS A HERO FOR INDIANS.



应该在所有影响国家、外交政策和国防的问题上给这样的民族主义者、战术和战略思想家重要的角色。国防部应该醒醒了。给我们的陆军军官三次喝彩。我们需要更多这样的人来推动管理政服的思维缓慢的人采取超级行动。我们的陆军参谋长是印度人的英雄。
Drop no first use of nuclear weapon policy
by stephen (View MyPage) on Apr 22, 2012 07:33 AM

India must drop no first nuclear use and keep both china and pak on tenterhooks . Indian Muslims are far better placed than Chinese as there is a large scale suppression of human rights in Tibet and china . Wonder why this is not cause a huge civil revolution in china like Arab spring . Indian defence ministry must give all help and support to Indian army to create a surprise retaliation capability - we should be obsessed with this. Our opposition parties and the India lovers in India and abroad must push this agenda.



印度必须放弃不首先使用核武器的政策,让中国和巴基斯坦处在焦虑不安中。中国有大规模的"人泉"压制,所以印度穆斯林的待遇比中国人要好得多。纳闷的是为什么它没有...引起巨大的国民革命。印度国防部必须为印度军队建立突击报复能力提供所有的帮助和支持——我们应该对此着迷。我们的反对党和印度国内外的爱国者必须推动这一进程。
Regarding China
by Amol (View MyPage) on Apr 22, 2012 05:35 AM

From my interactions with the Chinese, they are definitely not Pakistanis. They are highly calculating about their profit and losses. So unless, they think irrationally, I doubt they will do anything stupid to jeopardize their growth trajectory.



从我和中国人的交流来看,他们无疑不像巴基斯坦人。他们对自己的得失精打细算。所以除非他们不理智,否者我认为他们不会做任何危及发展的傻事。





原创翻译:三泰虎 http://www.santaihu.com
My 2 cents!
by Amol (View MyPage) on Apr 22, 2012 05:11 AM

1. Surprise attack: unless our intelligence agencies cannot read the 'writings on the wall' and our armed forces are sleeping on duty and vacationing during peace-time, I don't see why China should surprise us?
2. Limited war: every war has objectives. Once these are achieved, it's declared successful. Occupation wars never end, they remain unresolved. Just like China claims Tibet due to historical records, any nation can invoke history to justify claims. China will be perpetually hounded because of its claims on lands



1、突袭:除非我们的情报机构不识字,以及我们的武装部队渎职和在和平时期度假,否则我看不到中国突袭我们的原因。





2、有限战争:每场战争都有其目的。一旦目的达成,就宣布战争成功。占领土地的战争没有止境,有很多问题有待解决。就像中国由于历史记录声称对xz拥有主权那样,任何国家都可以引用历史来证明自己的主权声称。中国将因为对领土的主权声称而永无宁日。
Additional cents.
by Amol (View MyPage) on Apr 22, 2012 05:24 AM

3. War Objectives: territory occupation requires support from native inhabitants. Unless this is available, any occupying force suffers defeat. The best way for India to make it impossible for china to occupy our lands is to bring benefits of modernization to these remote states. Provide better infrastructure, transportation, trading avenues, employment opportunities. Once local support is strong, the pressure on our armed forces will be relieved somewhat.



3、战争目的:占领领土需要当地居民的支持。否则任何侵略军将遭受失败。印度让中国无法占领我们土地的最好办法是给边远邦带来现代化的好处。为它们提供基础设施、交通、贸易渠道、工作机会等。一旦当地人的支持强大了,我们军队的压力就会减轻。
Only war India fights
by Ayon Pradhan (View MyPage) on Apr 22, 2012 05:04 AM

The only war that India fights are the petty battles for power between UPA and NDA, with lowly generals like MMS, Mamata, Laloo, Pawar Thackeray and Modi commanding them.

Give it enough time and China will simply march over and conquer 28 states (29 if you count Telgana) and 7 union territories instead of one nation.



印度唯一的斗争是UPA和NDA两党派的权利之争。指挥它们的是辛格、玛玛塔、拉鲁、帕瓦尔和穆迪那样的谦逊将军。





给中国足够的时间,中国将进犯和征服28个邦(如果特仑甘纳算一个邦的话,那么是29个邦)和7个联邦属地。
Arunachal
by ratanlal purohit (View MyPage) on Apr 21, 2012 11:53 PM

Is it true that to go to Arunachal we have to take their permission even today. Is Agni 5 help us in Preserving Arunachal and other Areas. IS RAIL ROAD INFRA STRUCTURE READY. IF NIT IS THERE A RAPID ACTION PLAN. I DOUBT. SO MAY BE MANY. CAN WWE HAVE NO OPPOSITION IN NATIONAL DEFENCE.



甚至在今天,我们去"阿鲁纳恰尔邦"不得不经过他们的允许倒是事实。烈火5导弹是否能帮助我们保护"阿鲁纳恰尔邦"和其他地区。铁路和公路基础设施是否准备好了......
chini indi bhai bhai
by Imdad Ali (View MyPage) on Apr 21, 2012 10:00 PM

in the long run both india and china should go for economic development. only then they can hope of being the future world leaders replacing the hagemonistic US.



从长远来看,印度和中国都应该追求经济发展。只有那时我们才能期望取代霸权主义的美国,成为未来的世界领导人。
hmmm!
by jaapaal maatre (View MyPage) on Apr 21, 2012 04:33 PM

its time we develop strategic assets across the border in tibet. ie... raise a tibetian guerilla force which can sabotage any chinese formations and give us the time to enforce our defences.



我们是时候越过边界,在xz开发战略性资产,即扶持xz游击队。它可以破坏中国的队形,给我们时间加强国防。
Funny
by Sonderaj (View MyPage) on Apr 21, 2012 06:28 PM

Do we really believe China need to surprise if it decide to intimidate us? Any day they can move across India with its current capability. But like many people say, they don't gain anything occupaying us, we are a mess already.



我们真的相信中国如果决定恐吓我们需要搞突然袭击吗?以现有的能力,他们任何时候都可以在印度横行。就像许多人所说的,他们占领我们不会获得任何好处。我们已经一团糟。





原创翻译:三泰虎 http://www.santaihu.com
..
by om shanti (View MyPage) on Apr 21, 2012 06:47 PM | Hide replies

Funny arm chair article.



有趣的空头文章




Re: ..
by target (View MyPage) on Apr 21, 2012 06:49 PM
om shanti this is why i called u chinese agent.




whenever there is article regarding china u give your stinking smell.




om shanti,这就是我称你为中国代理人的原因:每次有关中国的文章出现,你总是发表臭气熏天的评论。




Re: Re: ..
by om shanti (View MyPage) on Apr 21, 2012 07:06 PM
You are really very naive.




If you fire an Agni_V do u think Chinese will not be able to bring it down by using Anti-missile shield ? Do you really expect a full scale war ? Do you know the outcome of such an event ? 2.5 billion people of these two countries will have to face_famine.




ICBM are nothing but technological achievement and will never be used by any country.Only short range super_sonic cruise missiles like Brahmos will be useful.




你真的非常幼稚。




如果你向中国发射烈火5导弹,你认为中国人无法用导弹防御系统拦截吗?你真的期望全面战争?你知道这样事件的后果吗?两国的25亿人将不得不面临饥荒。




ICBM什么也不是,只是技术成就。任何国家都永远不会使用。只有布拉莫斯那样的短程超音速巡航导弹才会派上用场。



rediff HAS gone MAD ! SO IS THIS AUTHOR , A LOOSER .....
by chiinaisfriend (View MyPage) on Apr 21, 2012 06:57 PM

rediff HAS gone MAD ! SO IS THIS AUTHOR , A LOOSER .....

MR.B.RAMAN, DO U UNDERSTAND NATIONAL SECURITY ??

ALL THIS YOU FAILED TO CONVINCE THE INDIAN MILITARY SO YOU ARE TRYING BLOGGING STUNTS IN CIVIL INDIA ?

DO YOU UNDERSTAND IMPLICATIONS OF UNNECESSARY HYPING THIS ISSUE IN CIVILIANS BUT WHICH IS A NORMAL WAY OF LIFE IN ALL ARMED FORCES WORLD OVER ?

REDIFF HAS GONE SO MAD ?? WHAT TO EXPECT FROM BRAINLESS , SPINLESS INDIAN POLITICIANS ?



rediff疯了,作者也疯了,失败者...





拉曼先生,你理解国家安全吗?





你把没有让印度军队信服的那一套搬来愚弄印度国内民众?





你不理解不应该炒作这个问题吗,它只是世界各国军队的通常做法而已。





rediff变得如此疯狂了?你又能从没有大脑和没有骨气的印度政客那里期望什么?





原创翻译:三泰虎 http://www.santaihu.com




Re: rediff HAS gone MAD ! SO IS THIS AUTHOR , A LOOSER .....
by om shanti (View MyPage) on Apr 21, 2012 07:07 PM
I agree with you.These articles are aimed at starting an arms race in Asia and pushing common people to dire_poverty




我同意你的看法。这些文章目的是在亚洲开启军备竞赛,将老百姓推入赤贫中。



印度国际问题专家拉曼(B. Raman)日前在印度Rediff网撰文称印度不需要用烈火5导弹来威慑巴基斯坦,烈火5(Agni-V)导弹的主要目标是中国。拉曼称印度现役导弹只能袭击中国西部,如果烈火5服役,那么印度可以打击中国经济繁荣之依靠的东部地区。他还称印度人在对烈火5导弹成功试射兴奋之余,不应该忽视战术能力上仍然存在的差距。拉曼在文章最后提醒印度人,即"如果北京强加给我们另一场局部边界战争,美国不会帮助我们,我们必须独自赢得战争"。