India biggest producer of 'game-changer' hydroxychloroquine drug; has enough capacity
印度是羟氯喹的最大生产国,产能足够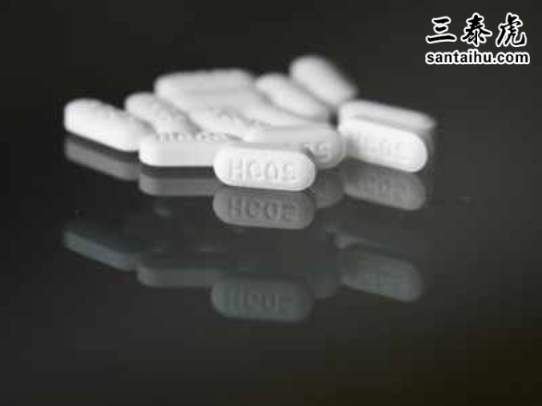 NEW DELHI: India is the biggest manufacturer of hydroxychloroquine, the anti-malarial drug that is being touted as 'game-changer' in the fight against COVID-19 and is being aggressively sought by US President Donald Trump.
新德里:印度是抗疟疾药-羟氯喹最大的生产国之一,在抗击新冠肺炎的战役中,该药物被标榜为"力挽狂澜者",美国总统唐纳德·特朗普正在积极寻求这种药物。
The country has the capacity to quickly ramp up the output of hydroxychloroquine.
印度有能力迅速提高羟氯喹的产量。
Days after it added the drug to the list of more than two dozen APIs that cannot be exported while officials get a handle on how much will be needed for COVID-19 outbreak in the country, India on Tuesday agreed to lift the ban after Trump sought supplies for the US.
之前印度将该药列入了20多种禁止出口的原料药名单,官*员们需要掌握疫情爆发后印度所需的药量,但几天后特朗普要求向美国供应后,印度于周二同意解除出口禁令。
India manufactures 70 per cent of the world's supply of hydroxychloroquine, according to Indian Pharmaceutical Alliance (IPA) secretary-general Sudarshan Jain.
印度制药联盟(IPA)秘书长苏达山•贾因表示,印度生产的羟氯喹占全球供应量的70%。
The country has a production capacity of 40 tonnes of hydroxychloroquine (HCQ) every month, implying 20 crore tablets of 200 mg each. And since the drug is also used to auto-immune diseases like rheumatoid arthritis and lupus, manufacturers have good production capacities that can also be ramped up.
印度的羟氯喹月产能为40吨,相当于2亿片,每片200毫克。由于该药物也用于治疗风湿性关节炎和狼疮等疾病,厂商可以提高原本就较高的产能。
Ipca Laboratories, Zydus Cadila and Wallace Pharmaceuticals are top pharma companies manufacturing HCQ in India.
Ipca实验室、Zydus Cadila和Wallace制药公司是印度生产羟氯喹的顶级制药公司。
Jain says the production capacity is sufficient to meet the current demand and if the need arises, the companies are committed to ramping up production.
贾因称,现在的产能足以满足目前的需求,如果有需要,厂家能进一步提高产量。
Recently, the ministry of health and family welfare had reportedly placed an order for around 10 crore tables of HCQ with Ipca laboratories and Zydus Cadila.
据报道,最近卫生和家庭福利部向Ipca和Zydus Cadila订购了大约1亿片羟氯喹。
The drug is not manufactured in developed nations such as the US because of non-existent malaria.
美国等发达国家不存在疟疾这种病,这些国家也就不生产羟氯喹。
Hydroxychloroquine is very similar to chloroquine, one of the oldest and best-known anti-malarial drugs, but with lesser side-effects. It can be bought over the counter and fairly inexpensive.
羟氯喹与氯喹非常相似,氯喹是最古老、最著名的抗疟疾药物之一,但羟氯喹的副作用较小,可以在药店购买,而且价格相当便宜。
But its purchase and use has been severely restricted as it was selectively used in the treatment of coronavirus because of its anti-viral properties.
由于具有抗病毒特性,它被选择性地用于治疗新冠肺炎,该药物的购买和使用也就受到了严格限制。
India gets the active pharmaceutical ingredient (API) that is used to manufacture HCQ from China and supplies so far have been steady.
印度从中国进口用于生产羟氯喹的原料药,迄今为止供应一直稳定。
As much as 70 per cent of all the APIs needed by India to manufacture drugs come from China.
印度制造药品所需的所有原料药中,多达70%来自中国。
After Trump stated that the US could "retaliate" if India does not release stocks of the drug, Indian officials said exports of hydroxychloroquine and paracetamol will be allowed depending on availability of stock after meeting domestic requirements and existing orders.
特朗普表示,如果印度不同意出口羟氯喹,美国可能进行"报复"。印度官*员表示,在满足国内要求和现有订单后,将根据库存情况允许出口羟氯喹和扑热息痛。
印度时报读者的评论:
译文来源:三泰虎 http://www.santaihu.com/49663.html 译者:Jessica.Wu
ivanshika reddy kandakatla
Because of the corrupt congress medical industry didnt grow in india.now with modiji taking care we are showing the world a way.jai hind
过去国大党太附败,印度的医疗行业没有得到发展。有了莫迪的带领,现在我们可以扬眉吐气了,印度必胜!
Mahadevan K
It's high time we produce the raw material also, China is cheat better not depend on them
我们以后该在本土生产原料药了,最好不要依赖中国供应啊。
Santimay Basu
Surplus stock can certainly be sent to the needy countries. The manufacturers may also go for more production to the meet the need abroad after ensuring sufficient stock for local use. This will help these companies to run their business and engage the idle work force by ensuring proper safety measures for them. India will also earn some much valued dollars at this critical juncture.
多余的存货当然可以出口到有需要的国家。在确保满足国内需求后,药企也可以提高产量,满足国外的需求。不仅有助于增加订单,而且可以雇佣更多闲置劳动力。在这个关键时刻,印度也能赚到不少美元哦。
Just Asking
US sells cardiac shunt at exorbitant price.
高价卖给美国
A Singh
Indian medicines are avaliable in the US at 10 times the price as that sold in India.
印度药品在美国的售价是在印度售价的10倍。
lacky Paki
How do you know??? That could be due to the DOLLAR being way higher than the RUPEE
你怎么知道??
可能是美元比卢比值钱多了导致的
Sridhar Nyapathi
Prudent policy : have enough for home, spare excess for outsiders !
谨慎一些,先确保满足国内需求,多余的再出口啊
Rajesh Kaundal
Chinese loop is quite inescapable. Since API is imported from China, we must make efforts not to depend upon China. Let us be self reliant.
看来离不开中国啊,因为原料药是从中国进口的啊,我们务必摆脱对中国的依赖。兄弟们,一定要自力更生啊。
A Singh
Proud moment for Indian Pharma companies.
印度制药公司自豪的时刻到了。
Shekhar Natesan
India will play a leading role....we will be the game changer....good for the country and economy....
印度将发挥主导作用,我们将改变游戏规则……这对印度这个国家,对印度经济都有好处的…
Ramesh Chandra Padhy
US should have asked for India's help with more friendly manner and should have announced financial aid in lieu of supply of the life saving drugs. US is a developed country and should come forward to the rescue of India's economy.
美国应该以更友好的方式请求印度帮助,应该先对印度提供财政援助,以换取印度提供救命药。美国是发达国家,应该出手拯救印度经济。
Amit Trivedi
The country showing itself as a super country in films is on its knees… All super heroes (Iron Man, Superman, Black Panther, Wonder Woman) are locked indoors for fear of Corona...
美国这个超级大国正陷入困境……现在所有超级英雄(钢铁侠、超人、黑豹、神奇女侠)都因为害怕新冠病毒而待在家里……
Altaf Hyder
Trump said US could 'retaliate' if India doesn't comply to export the anti viral drug !!
It is not a request for the much needed drug but a threatening voice from Modi's so called buddy. And how easily boasting India conceded.
特朗普说,如果印度不同意出口抗病毒药物,美国可能会进行"报复"!
这不是请求印度供应急需药物,莫迪"所谓的伙伴"这是在威胁印度啊。而印度随随便便就妥协了。
Arjun Kelkar
Trump is in desperation..with elections in less than an year..
特朗普绝望了…离选举还有不到一年的时间啊…
Eye Star
After Trump's retaliation threat India's Hanji we will export the medicine to u. Isn't it actually we proved ourselves spine less country?
在特朗普威胁报复印度之后,我们就乖乖把药出口到美国了。
这是不是证明了我们是没骨气的国家啊?
Guest
India is country with heart so India will help all friends during their hour of crisis unlike China which is doing God knows what?
印度是有爱心的国家,朋友有难的时候,我们就伸出援手了,哪像中国
Ashis Mitra
We have ordered 2 00,000 ventilators on Chiana.
印度已经从中国订购了二十万台呼吸机。
Shekar Natesh
Trump should be advised not to threaten or blackmail India. India has Mr Modi as the PM and not the dummy MMS(mankind's most Shameless)
建议特朗普不要威胁,也别勒索印度。印度的总理是莫迪,不是傀儡总理辛格,后者最无耻之徒
Bhattji
I wish Modi thinks to replace China in production of raw materials, electronics, and various product which China has monopoly off. Entire world will be happy to trade with India than China. I pledge not to actively buy Chinese companies product e.g. Mi phone etc.
希望在原材料、电子产品和中国垄断的各种产品上,莫迪能找到其他替代选择。我保证不买中国货,比如小米手机。
Krisna
HCQ is not cure nor it can prevent Covid-19. It's just one of the options to combat like many other medicines. Just because Trump has obsession with HCQ, he simply showing off domastic subjects that he is doing everything to get cure.
羟氯喹既不能治愈新冠肺炎,也不能预防新冠肺炎,与许多其他药物一样,该药物只是一种选择。就因为特朗普偏要羟氯喹,他才威胁印度出口,他只是在证明自己正在全力抗疫。
Straight Talk
The congress is trying to make a mountain of a mole hill on export of HCQ API medicines; the requirement of USA need to be fulfilled because USA is worst affected by nCOVID 19 and secondly US is home to millions of Indians
国大党在出口羟氯喹问题上小题大做。我们应该满足美国的需求,因为美国是受新冠肺炎影响最严重的国家,其次,美国也是数百万印度裔生活的家园
Surinder Nagi
Indian medicine will cure the world of C-e virus.
印度药将帮助全世界击退病毒。
Balachandramenon Vengasserry
India shall supply to the needy nations after meeting our own demands.
印度应在满足国内需求后,向有需要的国家供应。
Sameer S
India should help USA, considering humanity and long relationship
考虑到人道主义,以及为了保持长期关系,印度这次应该帮助美国
murali pd
US PRESIDENT ONE PHONE CALL MADE 56 INCH CHEST BOWED BEFORE UNCLE SAM
接到美国总统一通电话,莫迪就低头认怂了
Amit Gawade
it's a opportunity for india to take export advantage like china supplying mask and ventilators to COVID-19 affected countries
这是印度利用优势增加出口的一个机会啊,这和中国向受疫情影响的国家供应口罩和呼吸机一样的道理
外文:https://timesofindia.indiatimes.com/business/india-business/enough-capacity-in-country-to-meet-hydroxychloroquine-demand-industry/articleshow/75029934.cms