In the 80's, everyone was predicting that Japan was going to 'overtake' us (America). It turned out to not be true. Now everyone seems to agree that China will 'overtake' us. Couldn't they be wrong again?
在80年代,每个人都预测日本将"超越"美国,结果并非如此。现在似乎每个人都认为中国将"超越"美国,他们该不会又错了吧?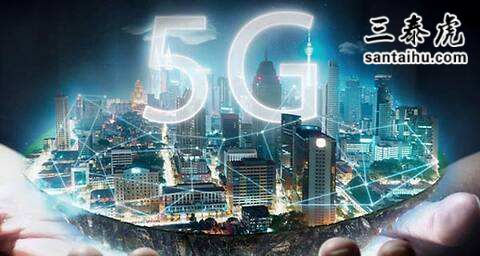 以下是Quora读者的评论:
Antoine Millen
Japan didn't overtake USA as the biggest economy, because USA became jealous of Japan (just like USA is currently becomming jealous of China), and USA ploted a way to stop economic growth of Japan.
They started a trade war with Japan (sounds familiar, right, pretty similar situation right now), then they pushed Japan into signing Plaza Accord, and that is how USA managed to slow Japan's progress to the point it wouldn't become the biggest economy.
Now USA is probably trying to do the same with China, but this time it will be a lo harder, because China has a much bigger popullation than USA, and China can't afford to be a much smaller economy than USA, so that USA can get to feel that they are the N° 1 economy, because that would mean leaving dozens or even hundreds of millions of their own people in state of poverty and truncating their aspirations to live better lives only so that USA would stop bullying them. And as well, because China has their own military forces, so USA won't try to use their "big stick" ideology to push China into "you (China) gotta do what I say, whenever I say so and stop your own progress and development, because we (USA) want to keep to be the N°1 in the world for ever!!!".
日本没能超过美国成为最大的经济体,是因为美国嫉妒日本了(就像美国现在嫉妒中国一样),美国想尽办法阻止日本的经济增长。
他们和日本打了一场贸易战(听起来很熟悉,对,跟现在的情况很相似),然后他们逼迫日本签署广场协议,美国就这样设法拖慢了日本的发展,使其没能成为最大的经济体。
现在美国可能正试图对中国如法炮制,但这一次难度会大很多,因为中国人口比美国更多,中国也不能忍受自己的经济规模比美国小得多,让美国感觉自己是头号经济体,因为这将意味着中国将有数百万甚至数亿贫困人口,剥夺他们过上更好生活的愿望,只为了让美国放过他们。而且,因为中国有自己的军队,所以美国不会试图用他们的"大棒"思想逼迫中国:"你(中国)必须照我说的做,任何时候都乖乖听话,阻断自己的进步和发展,因为我们(美国)想永远保持世界第一的位置!!!"。
Masao Miwa
The problem Japan had was twofold. It was too small, China being 10 times larger, and it made the same mistake the US made in its last recession. It let over leveraging of inflated real estate undermine the economics of the country. Today, Japan is still trying to recover. It pumps more funds into the economy, borrowing from it's domestic retirement savings, desperately trying to refloat its economy. By doing so, it is buying time to recover. It may not work. What is happening is Japan is getting old and with her past and current culture of not allowing foreigners become long term residence, her population is on a decline.
"Japan remains definitively stuck, despite a long and aggressive experiment with ultra low rates. A quarter-century after its property bubble burst, a penny-pinching generation has come of age knowing only economic malaise, stagnant wages and deflation—a condition where prices fall instead of rise." The enduring mystery of Japan's economy
日本面临的问题是双重的。它太小了,中国比它大10倍,而且它犯了美国在上次衰退中犯过的同样的错误。它让膨胀的房地产过度杠杆化破坏了国家的经济。今天,日本仍在努力复苏。它向经济注入更多的资金,从国内退休储蓄中借款,拼命地试图使经济再融资。这样做是在争取恢复的时间。效果可能并不理想。现在的情况是,日本正在慢慢老龄化,加上她从过去到现在都不允许外国人长期居住的文化传统,日本的人口正在下降。
"尽管日本在超低利率方面进行了长期而激进的试验,但它仍毫无疑问地停滞不前。在房地产泡沫破裂四分之一个世纪后,精打细算的一代已经长大成人,他们只知道经济萎靡、工资微薄和通货紧缩——物价下跌而不是上涨。日本经济的永恒之谜。
China knows and studies the Japanese history that led to her success and now failure decline. China has copied Japan's rise and is shift gears like Japan into technology. Having said that, times are changing because technology is already here and moving at a frightening clip. Most developed countries are using robotics and AI to improve their manufacturing. With this strategy, China hopes to beat the issue of falling labor resources caused by demographics. China is also more open to the outside world. The US complains about restrictions to China, but all developing countries try to protect their nascent industries, especially those that the feel are in the national interest
"What is Made in China 2025? Made in China 2025 is a blueprint for Beijing's plan to transform the country into a hi-tech powerhouse that dominates advanced industries like robotics, advanced information technology, aviation, and new energy vehicles. The ambition makes sense within the context of China's development trajectory: countries typically aim to transition away from labor-intensive industries and climb the value-added chain as wages rise, lest they fall into the so-called "middle-income trap." Chinese policymakers have diligently studied the German concept "Industry 4.0," which shows how advanced technology like wireless sensors and robotics, when combined with the internet, can yield significant gains in productivity, efficiency, and precision." Why Does Everyone Hate Made in China 2025?
中国了解并研究了日本的历史,这导致了她的成功。中国模仿了日本的崛起,正在像日本一样向科技转型。尽管如此,时代在变化,因为技术已经在这里,并以惊人的速度发展。大多数发达国家都在使用机器人和人工智能来改善制造业。通过这一战略,中国希望能够解决人口结构造成的劳动力资源减少的问题。中国也更加开放。美国抱怨对中国的限制,但所有发展中国家都试图保护它们的新兴产业,尤其是那些符合国家利益的产业。
"中国制造2025是什么?"《中国制造2025》是一份蓝图,旨在将中国转变为一个高科技强国,主导机器人、先进信息技术、航空和新能源汽车等先进产业。从中国的发展轨迹来看,这一雄心是有道理的:各国的目标通常是在工资上涨的同时,从劳动密集型产业向价值链的上游攀升转型,以免落入所谓的"中等收入陷阱"。中国的政策制定者一直在努力研究德国的"工业4.0"概念,该概念表明,无线传感器和机器人等先进技术,如果与互联网结合起来,可以在生产率、效率和精度方面获得显著提高。"为什么人人都讨厌《中国制造2025》?"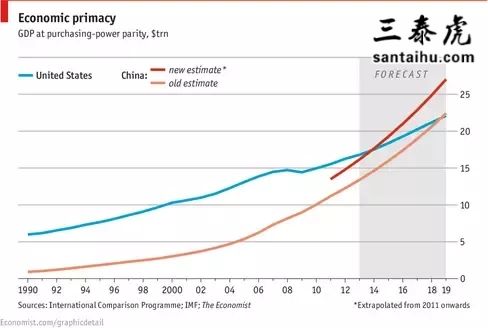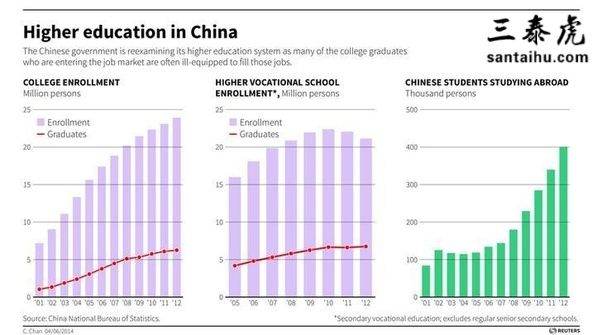 Joseph Boyle
China is much larger than Japan and will peak at a larger size, but otherwise has more similarity than Chinese would like to admit. Some extrapolations from the Japanese experiences do make sense.
Made in China 2025 is likely to have mixed results with China dominating some fields and not others. China can't export everything and import nothing. That drive is what led to Japanese currency appreciation, not a brief central bank intervention which Chinese love to use as another excuse to insult the little Japs as subordinate. Ironically, this conspiracy theory discounting economic fundamentals makes China more likely to keep charging down the same route of promoting exports and skimping on consumption.
The wave of Chinese foreign investment and BRI is not so different from Japanese investment and aid programs. The Chinese are just more brash in talking about it. Profitable investment in very different countries is difficult and good opportunities are limited. Losses are already showing up.
Japan exported its trade surplus. Other Asian countries manufacture exports and sell them in the West. Japan produced capital goods and technology and exported them to the other Asian countries.
China a few decades from now will be a prosperous and satisfied country of older people who do not need further rapid expansion of production and consumption. In other words, it will have achieved what Japan has achieved.
中国比日本大得多,将凭借更大的规模达到顶峰,但除此之外,中国与日本的相似之处比中国人愿意承认的要多。从日本的经验中得出的一些推论是有道理的。
《中国制造2025》可能会有好坏参半的结果,中国在一些领域占主导地位,而在其他领域则没有。中国不能出口一切,什么都不进口。这是导致日本货币升值的原因,而不是中国人喜欢用的作为另一个贬低小日本的借口的央行的短暂干预。具有讽刺意味的是,这种对经济基本面打折扣的阴谋论,使中国更有可能继续沿着促进出口和节省消费的同一条道路前进。
中国的对外投资和"一带一路"与日本的投资和援助计划并没有太大的不同。中国人只是在谈论这个问题时更加傲慢。在迥然不同的国家进行有利可图的投资是困难的,好的机会有限。损失已经开始显现。
日本的出口呈现顺差。其他亚洲国家制造出口产品并销往西方。日本生产资本货物和技术,并把它们出口到其他亚洲国家。
几十年后的中国将是一个繁荣富庶的国家,不再需要进一步快速扩大生产和消费。换句话说,它将实现日本所取得的成就。
Randy McDonald, A fan of cities, islands, migration and Trek and more
The issue is a matter of scale.
A Japan that had a population less than half the size of the United States would have needed to become improbably wealthy to surpass the United States. The only countries with levels of GDP per capita higher than the United States are all either low-population natural-resource exporters or international financial centres or, sometimes, both. For Japan to become much richer than the United States would imply that Japan has made some sort of fundamental breakthrough, in technology or organization or something, that would allow Japan to be much more productive and much wealthier than the United States. Japan would need to be as proportionally richer than the United States, roughly, as the United States is proportionally richer than Argentina. How this can be achieved, given the free flows of ideas and capital and goods between Japan and the United States, is not at all clear.
China, in marked comparison, is simply a much larger country than Japan, much larger even than the United States. China has a land area comparable to the United States and a population four times the size. China is significantly poorer than the United States as measured on a per capita basis, but China is also a country that has demonstrated—for four decades!—a decided ability to grow more quickly than the United States. Barring catastrophe in China, the ability of the economy of China to eventually outgrow the United States seems all but certain. Per capita measures will continue to lag, given China's relative poverty, but they will continue to improve; more, given income inequality in China, that country may already have a population of middle- and upper-income people comparable to that of the United States. For China not to overtake the United States at this late stage seems unlikely.
这是一个规模问题。
一个人口不到美国一半的日本,要想超越美国,就必须变得异常富有。唯一人均国内生产总值水平高于美国的国家,要么都是人口少的自然资源出口国,要么都是国际金融中心,有时两者兼而有之。日本要比美国富裕得多,就意味着日本在技术或组织等方面取得了某种根本性的突破,这将使日本比美国更有生产力、更富有。日本需要按比例地比美国富裕,大致上,就像美国在比例上比阿根廷富裕一样。鉴于日本和美国之间思想、资本和商品的紫游流动,如何实现这一点尚不清楚。
相比之下,中国比日本大得多,甚至比美国大得多。中国的土地面积跟美国相当,人口是美国的四倍。按人均计算,中国明显比美国穷,但中国是一个在过去40年中已经证明了自己的国家—有能力比美国发展得更快。除非发生重大灾难,否则中国经济最终超越美国的趋势似乎已成定局。考虑到中国的相对贫困,人均指标将继续落后,但将继续改善;更重要的是,考虑到中国的收入不平等,这个国家可能已经有了可以与美国相媲美的中高收入人口。但在目前这个阶段,中国还不可能超越美国。
Martin Andrews
China has already overtaken America:
中国已经超过美国:

Way back in 2014, now let's have a look at Japan way back before it was overtaken by China and eventually India as well:
早在2014年就超过美国了。现在让我们来看看日本在被中国最终也被印度超越之前的情况:
You see "everyone" is talking about Nominal GDP in your question which if you take a closer look at it would realise why its such a silly metric to judge which is the worlds largest economy, a large country say India can become the worlds third largest economy in GDP Nominal terms just by appreciating its currency a lot, it at best can be used as a way to tell how far tourist dollars go in any given country but should never be used to judge the real production power of an economy, similarly China's Nominal GDP can become the largest in the world overnight simply by appreciating its currency.
Japan was hit with the Plaza Accord (Effectively destroying its economy), it has 1/3 the population of America, it has barely any land mass compared to America, no resources as well, for Japan to surpass America (Which is still possible) is a significantly harder task than it is for China.
By the way China has none of these limitations, its population dwarfs that of America, it has a comparable land mass to America and far more resources than Japan, to surpass America with all these advantages was a piece of cake for China.
Perhaps you should have asked this question way back in 2013.
你看,"每个人"都对你的问题大谈名义GDP,如果你仔细观察,会意识到为什么这是一个愚蠢的判断标准,这是世界最大的经济体,一个幅员辽阔的国家,如果印度大幅升值本国货币,就可以成为世界上名义GDP第三大的经济体,它充其量是可以使用的作为一种判断在境外流动的美元在任何一个国家能走多远的方法,但决不应该用来判断一个经济体的实际生产能力,同样,中国的名义GDP也可以通过人民币升值一夜之间成为世界上最大的经济体。
日本受到了广场协议的打击(极大地摧毁了它的经济),它的人口只有美国三分之一,国土面积根本无法与美国相比,也没有矿产资源,对日本来说,超越美国(仍然有可能)是一项比中国更艰巨的任务。
顺便说一下,中国没有这些局限条件,她的人口使美国相形见绌,国土面积与美国相当,资源远远超过日本,凭借所有这些优势,超过美国对中国来说是小菜一碟。
你也许在2013年就该问这个问题了。
译文来源:三泰虎 http://www.santaihu.com/49529.html 译者:Joyceliu
David Sieracki, B.A. Political Science & History, Virginia Tech (1989)
I remember the 80's. I do not remember "everyone" predicting any such thing. Can you provide a shred of evidence to support your premise?
As for China "overtaking" the US, if we are discussing GDP, one would certainly hope so. They have 4 times the population of the US. They have proven that they are perfectly capable of applying macroeconomic principles that assure success. It's possible they will fail, but not likely.
If we are discussing quality of life, or military superiority, the prediction gets much more cloudy. China's population density is actually a handicap when attempting to increase quality of life, and it is not really a military advantage in this era of technological warfare.
China has already vastly increased the quality of life for its citizens. That's why fewer and fewer seek to emigrate. They also have achieved a level of military preparedness that makes a war of aggression by any Western power too costly to contemplate.
In short, China is going to do fine, whether of not they "overtake" the US by some arbitrary metric. A rising tide floats all boats equally. The answer to this question simply isn't important.
我记得80年代。但我不记得"每个人"都预言过这样的事情。你能提供一点证据来支持你的假设吗?
至于中国"超越"美国,如果我们讨论的是GDP,人们肯定希望如此。他们的人口是美国的4倍。他们已经证明,他们完全有能力运用宏观经济原则来确保成功。他们也可能会失败,但可能性不大。
如果我们讨论的是生活质量或军事优势,就不太好预测了。中国的人口密度实际上是提高民众生活质量的一个障碍,在这个科技战争的时代,它并不算真正的军事优势。
中国已经大大提高了国民的生活质量。这就是为什么越来越少的人寻求移民的原因。他们还做好了一定程度的军事准备,使得任何西方大国发动侵略战争的代价都高得令人难以想象。
简而言之,不管中国是否以某种武断的标准"超越"美国,中国都会表现良好。涨潮时,所有的船都一样漂浮。这个问题的答案根本不重要。