The Chinese investments in Brazil quadrupled in relation to 2017 according to the Ministério do Planejamento (Ministry of Planning). What is your opinion on this? I see that many Brazilians are "unhappy" with the news.
根据巴西规划部的数据,与2017年相比,中国在巴西的投资翻了两番。你对此有什么看法?我看到许多巴西人对这个消息"不太高兴"。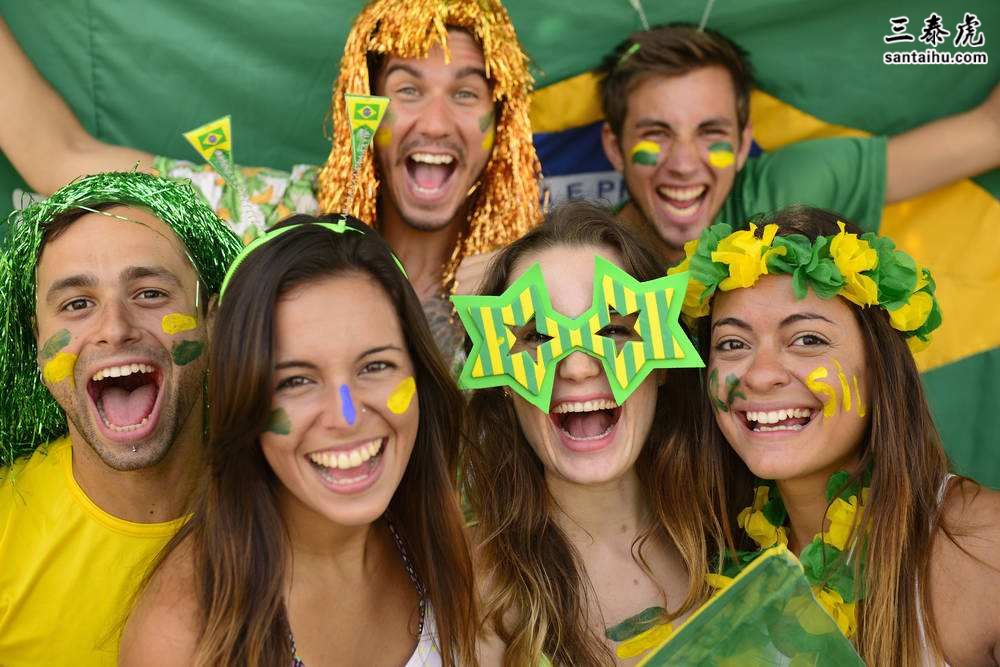 以下是Quora读者的评论:
Guilherme Duarte, born and raised in Brazil
When Brazil gets money from the IMF or the World Bank, we know what is expected from us: be fiscally responsible, stop economic populism, respect h an rights, strengthen the Rule of Law. As a country that stubbornly avoids any serious commitment to the four aforementioned virtues ( i.e, for the general happiness of the elites), getting money from reputable international institutions is always something to be avoided in Brazil (as it is in many other developing countries). That's where China comes in
当巴西从国际货币基金组织(IMF)或世界银行(World Bank)获得资金时,我们知道我们该做些什么:对财政负责、停止经济民粹主义、尊重人全、加强法治。作为一个顽固地逃避对上述四种美德作出任何严肃承诺的国家,从声誉良好的国际机构获得资金总是要尽量避免的(和其他许多发展中国家一样)。中国就这样找到了用武之处。
Chinese money always comes with subtle strings while not necessarily bringing much for the recipient country — not giving proper weight to the Rule of Law makes Chinese investment easily funneled towards the bank accounts of local oligarchs and nothing substantial happens. Meanwhile, China has claimed (and has gotten) control of ports and of other resources of countries that couldn't pay their debts[1] and employed temporary Chinese workers. How is that helpful for a developing country?
中国的资金总是会带上附加条件,但不一定给受援国带来太多好处——没有给予法治适当的重视,使得中国的投资很容易流入当地寡头的银行账户,没办法实现什么实质性的进展。与此同时,中国提出(并已经获得)对那些无法偿还债务的国家的港口和其他资源的控制权,并雇佣了临时中国工人。这对发展中国家有什么助益呢?
It is not only Brazilians that worry about Chinese investment. In the US, Silicon Valley entrepreneurs are also deeply concerned about the source of the money they get from Venture Capital. Angel Investing and Venture Capital are not transparent and leave founders at the mercy of their corporate patrons, whom could very well be Chinese.
担心中国投资的不只是巴西人。在美国,硅谷企业家也非常关心他们从风险投资中获得的资金来源。天使投资和风险投资并不透明,创始人只能任由他们的企业赞助人摆布,而赞助人很可能正是中国人。
I think there are very legitimate reasons to be concerned about Chinese investments. I don't think Brazil should say no, but I do think that we should be more serious about using the money correctly
我认为有非常正当的理由担心中国的投资。我认为巴西不应该说不,但我确实认为我们应该更严肃地对待,正确使用这笔钱。
Vitor Gonçalves, lived in Brazil (1999-2016)
As a Brazilian, I think is great, is a sign the country is leaving the recession and starting to grow again.
作为一个巴西人,我认为这很不错,是一个国家走出衰退并开始重拾增长的标志。
It's not surprising that China is investing heavily in Brazil now, because of their One Belt, One Road initiative and our countries already are very close economically, China is Brazil's largest trading partner and both countries are members of the BRICS.
中国现在在巴西大量投资并不奇怪,因为他们的"一带一路",我们两国在经济上已经非常接近,中国是巴西最大的贸易伙伴,而且两国都是金砖国家的成员国。
I have not heard any Brazilian complaining of Chinese investments before. On the contrary.
我以前从未听到任何巴西人抱怨中国投资。事实正好相反。
There were some politicians, with absolutely no understanding of economy, saying bad things about the investments, but most people like them, is good for the country and for the economy.
有一些对经济一无所知的政客,会贬低说投资不好,但大多数人喜欢投资,这对国家和经济都有好处。
Tadeu Brasil, lives in Brazil
It seems like a Trojan Horse
这就像特洛伊木马一样。
Most of the investiments, seeming at first for infrastructure and initiative to globalization, are in fact, to dry resources in a better, more efficient way.
大多数的投资,最初看起来是为了基础设施和全球化,实际上是为了以一种更好、更有效的方式来榨取资源。
What will happen, is that China will probaly make Brazil a good new market to it's resources. and a fountain of resources.
可以预见的是,中国可能会使巴西成为其资源的一个不错的新市场,以及资源的源泉。
From one side, it can be seen that we are going out of the influence of US, but in the end, we only changed the boss, but the rules at the same. And we can lose our influence in Latin America
从一方面可以看出,我们正在走出美国的影响,但最后,我们只是换了个老板,但规则依然不变。我们可能会失去我们在拉丁美洲的影响力。
Sérgio Eduardo Ribeiro da Silva,
This is actually good news…
这其实是个好消息…
Brazil is in desperate need of investments, but what we fear is that foreign capital will take over key industries or land in the country.
巴西急需投资,但我们担心的是外国资本将接管该国的关键产业或土地。
Marcelo Soares, lives in Brazil
Likely it means more jobs, which can't be bad in times like this. Certainly it's better than fewer jobs.
这可能意味着更多的就业机会,在这样的时期,这不可能是坏事。当然,这总比工作少要好。
China is a troublesome country, but their investments here must follow Brazilian laws.
中国是一个让人讨厌的国家,他们在这里投资就必须遵守巴西的法律。
Welcome, then.
总之,欢迎。
Ronaldo Akamine
Thanks for asking.
I can tell you what I think.
I think it is great.
谢谢你的提问。
我可以告诉你我的想法。
我认为这样很棒。
After helping Brazil by lending money to Petrobras when it was in really need, China is now bringing more money to help Brazil develop it's infrastructure.
在巴西国家石油公司真正需要资金时,中国向其提供了贷款,帮助其渡过难关。如今,中国正投入更多资金帮助巴西发展基础设施。
Another great thing regards ownership over Amazon Forest...
另一件很赞的事情是对亚马逊森林的所有权…
"Contrary to what Brazilians think, the Amazon is not their property, it belongs to all of us," Al Gore, then a senator, said in 1989.
"与巴西人的想法相反,亚马逊不是他们的财产,它属于我们所有人,"时任参议员的阿尔·戈尔(Al Gore)在1989年说。
I don't know how but Portuguese conquerors managed to keep Brazilian territory this big.
我不知道葡萄牙征服者是如何设法将巴西领土一直保持在这么大规模的。
If you analyze Brazil is the only country that speaks portuguese in South America. There are lots of other countries that speak Spanish but I don't know why they split their territory. If they remained together we would have 2 big countries in South America.
如果你分析一下就会发现,巴西是南美洲唯一说葡萄牙语的国家。其他很多国家说的是西班牙语,但我不知道他们为什么要分裂。如果他们还在一起,南美洲就有两个大国了。
For Brazilians lucky, our country size and population count give us a natural power, and surely Amazon Forest is a great part of this power.
对于幸运的巴西人来说,我们国家的面积和人口给了我们一种自然力量,而亚马逊森林无疑是这种力量的重要组成部分。
By having a rail line with heavy commercial trading in Amazonia Brazil will secure it's ownership over this great treasure.
通过在亚马逊地区拥有一条商业贸易繁忙的铁路线,巴西将确保其对这一巨大宝藏的所有权。
I believe and I trust in China since China supported Brazil Aero Space program decades ago.
自从几十年前中国支持巴西航空航天项目以来,我相信中国,也信任中国。
I am happy that China started manufacturing Cars in Brazil (Chery) and I hope to see Chinese or Russians consumer goods enterprises in Brazil.
我很高兴中国奇瑞公司开始在巴西制造汽车,我希望看到中国或俄罗斯的消费品企业来到巴西。
Currently we have only Unilever, P&G, Nestle and others from the West. I don't think Honda and Toyota counts as Asians because Japan is a pet to USA.
目前,我们只有联合利华、宝洁、雀巢和其他来自西方的公司。我认为本田和丰田不能算亚洲的,因为日本是美国的宠物。
I believe it is better for Brazil to have Multinational enterprises from all over the globe. Currently we are too influenced by USA and Europe.
我认为巴西最好有来自世界各地的跨国企业。现在我们太受美国和欧洲的影响了。
I believe it is better for Brazil to have balanced external influence, because this way Brazil has more power to decide what is best for itself.
我认为,巴西最好保持外部影响力的平衡,因为这样巴西才有更大的权力来决定什么对自己最有利。
Marcos Silveira, lives in Brazil (1975-present)
Not only chinese investment is coming to Brazil but Chinese people too!! The city I live in (Salvador/BA) is flooding with chinese people in the downtown.
不仅中国投资进入巴西,中国人也来了!!我居住的城市(萨尔瓦多/巴)闹市区到处都是中国人。
I think it's good since they're very polite and hard workers. Always start business and create employment to brazilians. I like them!!
我认为这很好,他们很有礼貌,工作也很努力。他们都是自主创业,为巴西人创造就业机会。我喜欢他们!
译文来源:三泰虎 http://www.santaihu.com/49518.html 译者:Joyceliu
Renato Alves, WordPress Enginner, CEO and Open Source contributor.
I personally think it could not come in a better time. Brazil is going through a hard time in the economy and I believe this deal could help in the recovery process.
我个人认为它来得正是时候。巴西正在经历经济困难时期,我相信这项协议将有助于经济复苏。
To put in another way, if Brazil was a company going through a bad time and another company, China, signs a deal to invest in your company, what would you say?
换句话说,如果巴西是一家正在经历困难时期的公司,而另一家公司,中国,签署了投资你们公司的协议,你怎么看?
Considering that the market/economy is slowing down, you are going through some changes, cutting cost to keep the lights on and so on.
考虑到市场/经济正在放缓,你们开始作出一些改变,削减成本以保持活力等等。
Would you accept this deal or would you turn it down because of the ignorance of your employees and shareholders?
你会接受这笔交易,还是会因为你的员工和股东的无知而拒绝它?
That's what I think about this investment.
这就是我对中国投资的看法。
Saulo Dos Santos Soares, lives in Brazil
I find it pretty much positive.
Our country is experiencing a technical recession, so the investors are leaving us and new ones are afraid to put their money here, so knowing some countries still believe in Brazil is nice. Of course it's all about money and power, but it'll create more jobs (just this year nearly 100,000 Brazilians have been sacked) and put more money in the internal market.
我觉得这件事非常积极正面。
我们的国家正经历一场技术性衰退,所以投资者开始撤退,新的投资者不敢把钱投向这里,所以看到一些国家仍然相信巴西,这是件好事。当然,这一切都与金钱和权力有关,但它将创造更多的就业机会(就在今年,近10万巴西人被解雇),并将更多的资金投入国内市场。
Luiz Felipe
Some people see with good eyes, others see that piece by piece China might end up buying Petrobrás. It's a long term investment, so we will have to wait to know if those investments were beneficial or not for Brazil and Brazilians.
一些人看得很清楚,另一些人则认为,中国最终可能会一点一点地收购巴西国家石油公司。这是一项长期投资,所以我们必须等等看,看这些投资对巴西和巴西人是否有益。
Julio Cezar, BA Geology & Computing, University of Geneva (1988)
Chinese come to buy Brazil…not to buy from Brazil. Our next president Bolsonaro will stop this corr-tion deal with them. They buy the cor-ted politicians and make whatever they want…enjoy…soon will be end.
中国人是为了买断巴西的,不是来买巴西货的。我们的下一任总统博尔索纳罗将停止与他们的交易。他们收买政客,然后想干嘛就干嘛……好好享受吧……这一切很快就会结束的。
Jefferson Sigi Loso, studied at Centro Universitário Claretiano
It may be good.
这也许不错。
Before the Chinese, what did happen? Americans and Zionists have dumbed us down and purchased everything they could (Vale, Embraer, Petrobras, etc). The biggest companies Brazil had we no longer have.
在中国人到来之前,发生了什么?美国人和犹太复国主义者让我们变得愚笨,他们尽其所能地买下了一切(淡水河谷、巴西航空工业公司、巴西国家石油公司等)。我们已经失去了巴西最大的公司。
In Politics, I guess that no one can get to a leading position in Brazil if he doesn't support the US foreign polices and Israel now.
在政治上,我想如果现在有人不支持美国的外交政策和以色列,就无法在巴西获得领导地位。
The culture, education, economy, laws, the news, the armed forces, most things the US has touched on in Brazil has turned M-st or been weakened. It's taking over 20 years to build a single nuclear submarine (technology that we had in the '80s, and today even North Korea has developed on their own).
文化、教育、经济、法律、新闻、武装力量,以及美国在巴西所触及的大多数问题,都已被削弱。建造一艘核潜艇要花20多年的时间(我们在80年代就拥有这个技术了,今天就连朝鲜都在建造自己的核潜艇)。
Now the US-based groups have supported incompetent people to lead this country because of "equality" — NO skilled people anymore. The most important jobs, like administrative jobs and armed force positions, now hire some people because of "affirmative actions".
现在,美国扶持的这些组织因为"平等"支持并不称职的人领导这个国家—已经没有技术人才了。现在最重要的工作岗位,如行政工作和军队职位,都是基于"平权法案"而雇佣的。
That paper de acy is what people have been told that is the best option for Brazil. That's how great and free we are, thanks to the US/Zionists.
人们被告知,纸面上的皿煮是巴西最好的选择。这就是我们的伟大和紫游的体现,感谢美国和犹太复国主义者。
However, the mainstream media (fake news since the '60s) keeps making criticism about "the Russians". When they're not bashing Russia, they're bashing some of Israel's neighbors… yes, very important.
然而,主流媒体(自60年代以来都是假新闻)一直在批评"俄罗斯人"。当他们没抨击俄罗斯时,抨击的是以色列的一些邻国……是的,非常重要。
Can China do worse than that to us???
中国对我们做得能比这更糟吗?
China doesn't seem to be looking for vassal states as badly as some. At least China has paid us without any political trick. The Chinese pays in cash.
中国似乎不像某些国家那样急于寻找附庸国。至少中国没有耍任何政治把戏,就给了我们好处。中国人用现金支付。
With the Chinese we've done deals, good or bad but clean deals (cash x product), nothing else in the shadows.
我们和中国人做过交易,不管结果是好是坏,但都是干净的 (现金x产品),没有黑幕。
Anderson L.A, Heavily following Brazilian politics for the last 20 years.
These people make jokes about China and Cuba*, forgetting in many ways that China is world wide leader in many areas that Brazilians cannot even dream about, and that Health Care and primary education in Cuba are way better than any South American country, including Brazil.
这些人开中国和古巴的玩笑,在很多方面忘记了中国是巴西人做梦都不敢想的许多领域的全球领导者,忘记了古巴的医疗和初等教育比包括巴西在内的任何南美国家都要出色。
It is even funny sometimes getting to know that when these people see someone they perceive as "leftist" holding an Iphone, they say straight away " Go to Cuba, co-st". Obviously those people are totally unaware that Apple Iphone is assembled by Foxxccon, in a Co-try : China.
更有趣的是,当这些人看到被他们视为"左派"的人拿着Iphone时,他们会直接说"去古巴吧"。很明显,这些人完全不知道苹果的Iphone是由富士康在中国大陆组装的。
Educated Brazilians, not influenced by the aforementioned media, surely perceive the China railroad investment in Brazil as a great deal that certainly will make cheaper export due to the improved logistics. However, it is very unlikely that the majority if population think this way.
受过教育的巴西人,不受上述媒体的影响,肯定会认为中国在巴西的铁路投资是一笔好投资,由于物流的改善,出口价格肯定会降低。然而,大多数人都这样想是不太可能的