Delhi-Varanasi among six new bullet trains?
6条新高铁,德里-瓦拉纳西是其中一条?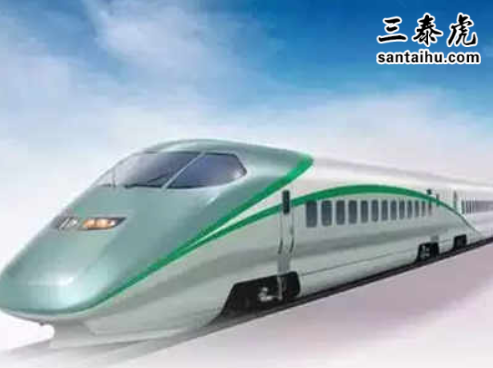 NEW DELHI: The Delhi–Varanasi bullet train corridor via Noida, Agra and Kanpur could get priority among the six new corridors for which railway ministry has started preparing detailed project reports.
新德里:德里-瓦拉纳西高铁经过诺伊达、阿格拉和坎普尔,在六条拟建的新高铁中这条可能会得到优先考虑,印度铁道部已经开始准备项目报告。
The NHSRCL, which is also executing the Ahmedabad-Mumbai high speed corridor, has been tasked to prepare the reports.
印度国家高速铁路有限公司负责准备报告,该公司也在负责艾哈迈达巴德至孟买的高铁。
On February 23, 2019, TOI had first reported about 10 proposed bullet train corridors including these six.
2019年2月23日,印度时报首次报道该国拟建10条高铁,其中就包括这6条线路。
印度时报读者的评论:
译文来源:三泰虎 http://www.santaihu.com/49516.html 译者:Jessica.Wu
Mohan • 9 days ago
Via Noida, Agra, Kanpur to Varanasi is excellent route which will increase tourism
途经诺伊达、阿格拉、坎普尔,至瓦拉纳西,这条高铁能大大推动旅游业的发展
Achou • Imphal • 9 days ago
Bullet train should be available upto Guwahati ASAP or further beyond , this will be great helpful
我们应该尽快把高铁铺到达古瓦哈提或更远的地方。修好后的好处很大的
Francis • Dubai • 9 days ago
Who will benefit from Bullet trains? Poor and common people not able to afford the bullet fare and looking at the journey duration consumers will choose airlines instead of bullet..?
谁将从高铁中受益?
穷人买不起高铁票,再看看旅程时间。权衡之下,旅客会选择坐飞机的..
Abvp • 10 days ago
South India as usual s ignored due to less population and less seats. Any political parties think that all states should be like UP and Bihar. God save India and it's economy
和往常一样,印度南部因为人口少而被忽视。所有政党都认为所有邦都应该像北方邦和比哈尔邦一样人口多。愿神保佑印度,保佑印度经济吧
Harmeet Saini• 9 days ago
One of the route upcoming bangalore to chennai !!
其中一条高铁是从班加罗尔到金奈!!
Rationalist Atheist Hindutva• 9 days ago
All South Indian states which vote for the BJP will get things. Like you said, population is also an important criterion. You can't make a bullet train in Kutch or Jaisalmer where the population is very less.
所有投票给人民党的南印度邦都将获得好处。人口也是一个重要的指标,不可能在人口稀少的地方修高铁吧。
Santosh Menon• 9 days ago
3 southern cities are being planned to be connected thru Bullet trains. Mumbai Ahmedabad is the first one followed by Delhi Varanasi
These will be followed by Bullet traina connecting Chennai, Hyderabad and Bangalore. Anything more.you need?
通过高铁将印度南方城市连接起来。孟买至艾哈迈达巴德是第一条高铁,其次是德里-瓦拉纳西。紧随其后的是连接钦奈、海得拉巴和班加罗尔的高铁。
p Kumar • Delhi • 9 days ago
Bihar is being ignored
比哈尔邦被忽视了
Surya • 10 days ago
go for underground hyperloop instead of bullet train
与其修高铁,我们还不如直接修超级高铁
Sushant Pradhan • 10 days ago
Nice
不错
Mallikarjuna Rao • 9 days ago
Bullet trains are good, but the prices need to be competetive otherwise people will prefer Flights.
高铁不错,但票价必须具有竞争力啊,否则人们会选择坐飞机的。
knp• 9 days ago
Japan always prefers train instead of Airplane because of safety. they got second largest air crash in history and they started working on tran speed. in future they will achieve speed of 1000kmph in train. so don't say people will prefer airplane. no one knows about future.
出于安全考虑,日本人更喜欢坐火车而不是坐飞机。日本人曾经遭遇史上第二大空难,后来开始研究对火车进行提速,将来日本火车速度将达到每小时1000公里。
Gagandeep • 9 days ago
Why would Delhi need bullet train to Varanasi? Why not from Delhi to Mumbai, Delhi Bangalore or Delhi Kolkata?
为什么新德里-瓦拉纳西要修高铁?
为什么不是德里-孟买、德里--班加罗尔、德里-加尔各答呢?
Jaspreet Singh Oberoi • Delhi • 10 days ago
Would it not be better to first improve basic facilities for railway passengers ?
先改善铁路设施不是更好吗?
Santosh Menon• 9 days ago
These are two different things altogether. Bullet trains won't be running on the existing infrastructure. A new infra is being created for the bullet trains for which the Government will not be spending any money. The project is being totally funded by Japan and the repayment will start only after 10 years. Also the money cannot be used for any other project as the said fund is project specific.
这完全是两码事。高铁不会在已有线路上运行的。修高铁,印度政府不需花一分钱,全部由日本出资,10年后才开始偿还。此外,这笔资金不能用于任何其他项目,专款专用的。
Jaspreet Singh Oberoi • 9 days ago
it is already improved and keep on improving
铁路设施在不断改善啦
Devinder • 9 days ago
no need for bullet train till 2030. as we still do not get basic amenities on average train clean toilets , safe and hygienically prepared foods items and drinking water , first aid care etc.
2030年前,我们不需要高铁。普通火车上的设施都不行,没有干净的厕所,没有安全卫生的食品和饮用水,缺乏急救护理等等。
Guru Mahalingam• 9 days ago
Purpose is to implement new technology with less running cost. We can focus both simultaneously.
速度要快,成本要低,我们可以两手抓
Devinder• 9 days ago
Indian railways are still struggling with basic things and we want it to provide super-fast trains for elite class ,not justified in a vast country with poor people who rarely traveled in trains.
印度铁路的基本设施仍不尽人意,还想着为精英阶层修高铁,这是不合理的,在这个幅员辽阔的国家,穷人很少乘火车出行。
Gurmail Gill • 9 days ago
These won't be ready till 2030 in any case.
无论如何,高铁都要到2030年后才能建成。
Scl • India • 9 days ago
Delhi-Bombay , Delhi-Hyderabad-Bangalore/Chenney and Delhi-Kolkutta-Gauhati should have been given top priority.
德里-孟买、德里-海德拉巴-班加罗尔/金奈和德里-加尔各答-古瓦哈提应该优先修建
Sanjit Biswas • 9 days ago
Thanks to Indian railway to initiative such project, But requested to make safe on time Journey first for the existing one shall be appreciated.
感谢印度铁路公司发起了修建高铁的项目,不过请先保证现有火车能准时安全运行。
Arvind • 9 days ago
Spread an intensive network for bullet trains in India.This will generate more employment and we may be employing and using latest technologies. We are far behind China, our next neighbour and one will be surprised that China runs 120 bullet trains daily in between Bejing and Shanghai, leave aside all other places where there are numerous bullet train run.Can we catch up with China and it will depend upon our leaders and their strong willingness and determination to make India great.
在印度建立密集的高铁网络,将创造更多的就业机会,要使用最新的技术。目前,我们的高铁远远落后于中国,每天在北京和上海之间运行的高铁就有120趟,惊不惊讶?中国其他地区也有大量高铁在跑。我们能否赶上中国,这将取决于我们的领导人,取决于他们让印度变得伟大的强烈意愿和决心。
Srinivasacharyulu Sribhashyam• 9 days ago
With the opposition (useless) politicians bent upon doing destructive behaviour everywhere in the country, what can be expected except stalling any development work?
反对党政客一心想在全国各地搞破坏,这除了会拖延建设工作,还能起什么作用呢?
Nutz • 9 days ago
let's run a bullet train from delhi to Tokyo too
开通一趟从德里到东京的高铁吧
Gaana • 9 days ago
what is the use of this bullet train in India.? People are not getting reservation 3 month prior into the normal trains. Yesterday i was looking for train ticket for the month of May Sapt kranti express and didn't get any confirm ticket, not even RAC.
在印度,高铁有什么用?
提前3个月都预定不到普通火车票。昨天我查5月份的火车票,都没票了,连RAC票都没有(若有已买好车票的乘客因故取消车票或升级到别的车厢,就会空出一个铺位(座位),那么持有RAC车票的乘客就会依次得到这个铺位(座位))。
Kvs • 9 days ago
where are the remaining routes. with the fish plates falling off and rails being cut, do you need bullet trains there?
其余5条线路呢? 印度现有铁路的设施都遭到破坏了,我们真需要高铁吗?
Partha • 9 days ago
Great
太棒了
Ginger • 9 days ago
How will now people grease the tracks early morning? As they are not ready to use toilet!
人们以后会在清晨给铁轨"加润滑油"的?
大家都还没有准备好使用厕所!
Kvs Sarma• 9 days ago
a matter of great concern.
这是个大问题
digitalldreamzz • 8 days ago
This is just hype and this hype has been going on from the first term of Modi ji but nothing has been materialized yet. I hope at least my 5 yr old kid would see light of this bullet train
这只是一种炒作,这种炒作从莫迪的第一届任期就开始了,但没有任何实质性的进展。我希望至少我5岁的孩子能看到这列高铁通车
Ankush • 9 days ago
come to point and tell ticket price, the first bullet is already flop due to high price. govt is eagerly trying to reach break even by further losses.
说说票价要多少,第一条高铁已经因为票价高而失败了,政府急切想达到收支平衡。
Hridoy • 9 days ago
Let's wait for the summer which is still far off. Even if it comes the common people will not be able to afford a ticketing in bullet train.
让我们等待夏天的到来吧,夏天离我们还很远。即使夏天来了,普通老百姓也买不起高铁票。
Abhijit • Hyderabad • 9 days ago
Train should run from delhi to varanasi. return should not be allowed. we must stop the influx of people inside delhi
我们应该开通德里至瓦拉纳西的火车班次,但是不开通返程列车班次,务必阻止外来人口涌入德里
Kamal Kishor • 9 days ago
Have they done cost benefit analysis. Why not reduce aviation taxes make it cheap and save yourself from so many problems or simply make current railways more punctual and comfortable. No need of this bullet train.
他们做过成本效益分析吗?
为什么不降低航空税,降低机票票价,或者改善现有火车设施,让火车运行更加准时,让乘客乘坐起来更加舒适,这样很多问题都能解决。我们根本不需要高铁。
Jai Hind • 10 days ago
Good
好事啊
外文:https://timesofindia.indiatimes.com/city/delhi/delhi-varanasi-among-6-new-bullet-trains/articleshow/74502617.cms