What are the most Chinese things ever?
最具中国特色的东西是什么?
以下是Quora读者的评论:
Kyle Hayashi, Lived in three countries in three continents.
Here in Spain, there is a type of store called Bazar Chino, literally Chinese Bazaars. These are the most Chinese things you will find in the Western world.
在西班牙,有一种商店叫做Bazar Chino,字面意思是"中国市场"。这些市集是你在西方世界能找到的最具中国特色的东西。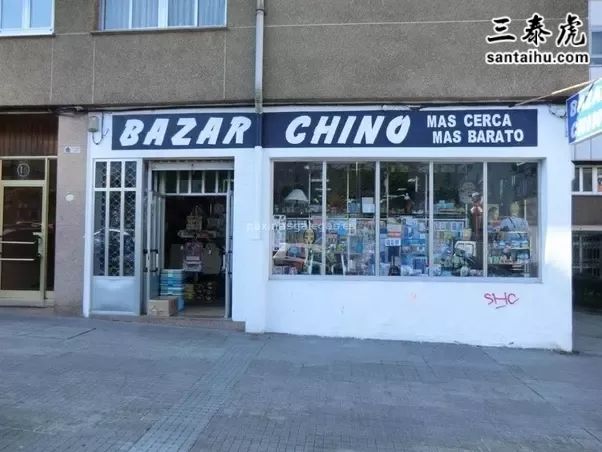 Come with me, and you'll be, in a world of Chinese fabrications…
跟我来,你就会进入一个中国制造的世界……
There are generally standard utility stores, packed with anything you might need for your daily life in somewhat convenient locations for somewhat cheap prices.
那里通常有标准的实用商店,里面有你日常生活中可能需要的任何东西,在一些交通比较方便的地点,价格也比较便宜。
They sell everything from officeware to silverware to toiletware to bedware and gardenware…
他们什么都卖,从办公用品到银器、化妆品、床上用品和园艺用品……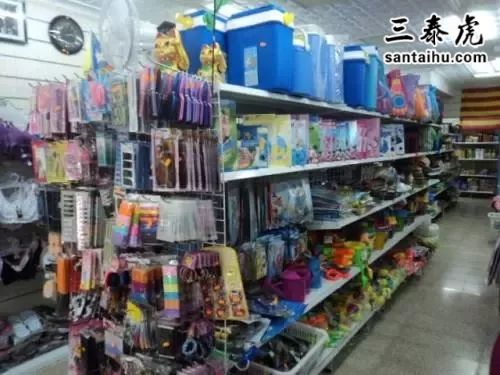 hardware computerware kitchenware warewolves…
硬件、电脑、厨具、五金制品
These stores are called this way because there is almost always a Chinese person behind the counter who practically lives there.
这些商店之所以这样命名,是因为柜台后面基本上都有一个中国人,实际上就住在那里。
But that's not all, these stores are the epitome of Chinese stereotypes.
但这还不是全部,这些商店是中国刻板印象的缩影。
The Chinese are hardworking
中国人很勤劳
These stores open till late, and even open on holidays.
这些商店营业到很晚,甚至节假日也开门营业。
Some people seem to live in their Bazars, it's where their children go to after school.
有些人似乎住在他们的集市里,那是他们的孩子放学后会去的地方。
Local people complain the Chinese steals their businesses, fact is Chinese people open till the sun explodes.
当地人抱怨中国人抢了他们的生意,事实是中国人就算太阳爆炸也依然会开门营业。
The Chinese are everywhere
中国人无处不在
These stores are goddamn everywhere, even in the faintest nook and cranny in the dead of night you will see one store light up the way and it's a Bazar Chino.
这些商店到处都是,即使是在最昏暗的角落,如果你在深夜看到某个商店照亮了道路,这绝对是家中国市场。
Or maybe you see a Thai, Japanese or a Korean restaurant? A Chinese person probably runs it too.
或者你可能看到了泰国、日本或韩国餐馆?也可能是中国人经营的。
The Chinese look alike
中国人看起来很相似
It doesn't help that all stores look and sell basically the same stuff, it might as well be the same person selling in the stores too.
很难分辨,这些商店看起来卖的基本都是一样的东西,也许店里卖东西的人也是同一个。
The Chinese make everything
中国人制造一切
Well, yeah.
嗯,是的。
The Chinese language is so hard oh god!
中文太难了,天啊!
Inside these Bazars the owners speak to each other and their children in Chinese and not Spanish.
在这些商店里,店主们用汉语而不是西班牙语与彼此和孩子交谈。
Should they speak in English at least the locals would recognize it.
如果他们说英语,至少当地人能听懂。
Speaking in Chinese though the response from locals is a big "WHAT?"
他们说中文时,当地人的反应是"他们说啥?"
All Asian people are Chinese
所有的亚洲人都是中国人
Westerners don't tend to recognize Asians well (as does the other way around), and with how Chinese people are just everywhere, the assumption is all Asians are Chinese.
西方人往往没法清楚分辨亚洲人(反之亦然),而中国人到处都是,因此人们想当然地认为所有的亚洲人都是中国人。
Pak L. Huide, studied at China
This thing is made in the Qing dynasty, it's nicknamed "the mother of all Chinese ceramics"(瓷母)
这个是清朝时代的瓷器,叫做"瓷母"
Yatharth Bakshi
China often leaves you spell bound due to its diversity and wide array of people. But the most Chinese thing is ill translated Chinese boards. China can be quite a difficult country to visit for western world people due to less amount of English speaking citizens.
中国经常让你着迷,因为它的多样性和广泛的人群。但最具中国特色的东西是翻译不佳的中文标志。对西方世界的人来说,中国是一个不容易探访的国家,因为说英语的人少多了。
And thus I present to you, hilariously translated boards-
这里给大家分享一些翻译得令人啼笑皆非的标语牌。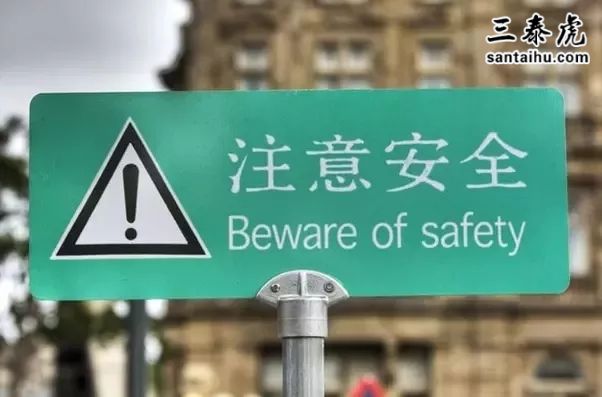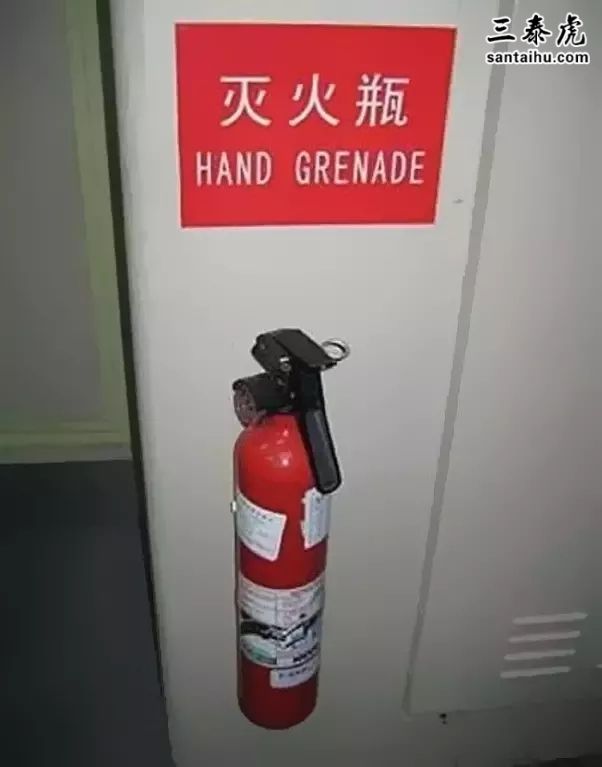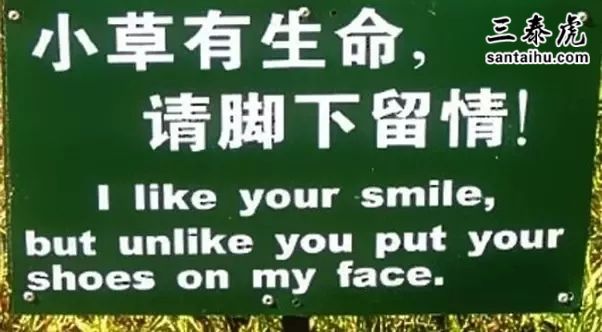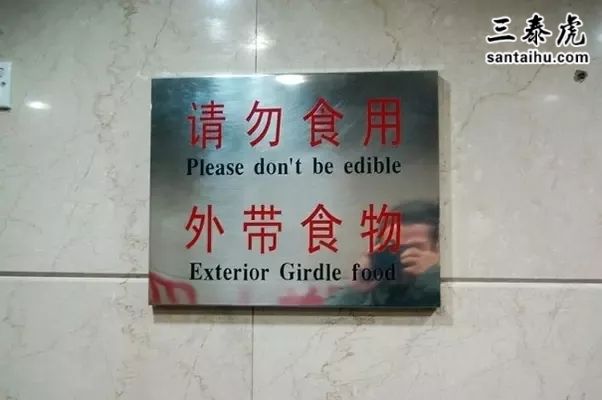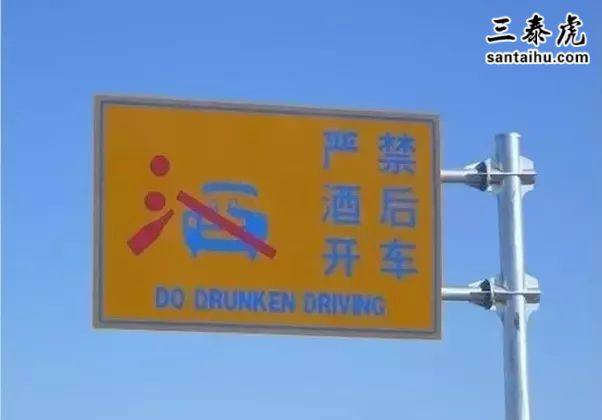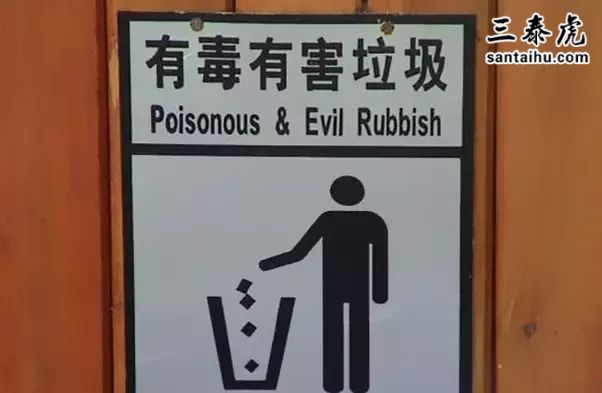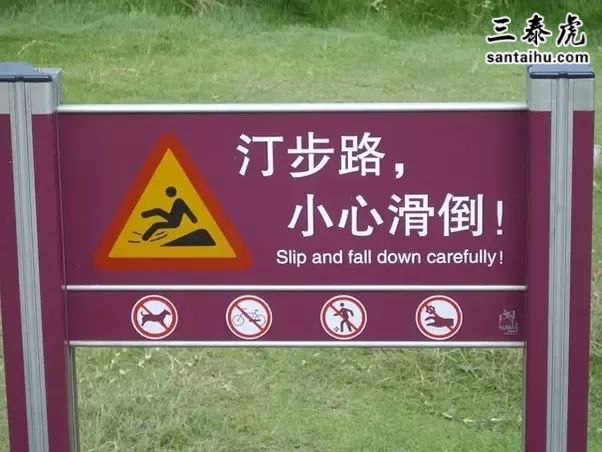 Andrea Burnc
Just to clear things up, I'm half Chinese.
澄清一下,我是半个中国人。
Stashing bags
收集袋子
For some unexplainable reason, every Chinese house I have ever been to (including our own) has had at least one cabinet full of old shopping bags. Sometimes, these cabinets become so full that every time you open one, a whole bunch of bags fall out. We also double bag basically anything that is even somewhat heavy, so the amount of bags that we bring home every time is just ridiculous.
出于某种无法解释的原因,我去过的每一个中国家庭(包括我们自己的家庭)都至少有一个塞满旧购物袋的橱柜。有时候,这些储物柜太满了,每次一打开,就会有一大堆袋子掉出来。装比较重的东西时,都要多套一个袋子,所以我们每次带回家的袋子实在多得荒唐。
Reusing anything and everything
所有东西都要重复使用
This comes from how many of our grandparents came from blue-collar worker families, so they would make the most out of anything they could get their hands on. My grandpa in particular uses plastic water bottles over and over again until the water starts tasting funny and the bottle bends with the slightest touch.
这是因为我们的祖父母中有很多生于蓝领工人家庭,所以他们会把手头上的东西物尽其用。我爷爷特别喜欢用塑料水瓶,一遍又一遍,直到水尝起来有点怪味道,只要轻轻一碰,瓶子就会弯曲。
Fighting over the bill/cheque
抢着买单
It doesn't matter if you're a broke college student or a rich businessman, it is basically an unspoken rule that you must at least make an attempt to fight for the bill/cheque at a restaurant. I have seen my family snatch the bill from the waiter before you even realized that it came! If you happen to have the bill, you must defend it like it was your life and whip out your wallet as quickly as possible so that the other person doesn't have a chance to pay. Seriously, the kinds of fights that I have seen start over who will pay the bill are both impressive and concerning.
不管你是一个穷得叮当响的大学生还是富有的商人,这基本上是一个不成文的规则,在餐馆吃饭时最少得装装样子抢着买单。我看到过我的家人在你还没意识到账单已经来了的时候就从服务员手里抢走了账单!如果你碰巧拿到了账单,你就必须像对待自己的生命一样守护它,并尽快拿出你的钱包,这样其他人就没有机会付账了。说真的,我见过的那些为了抢买单而发生争吵既令人印象深刻又令人担忧。
Making the most out of buffets
自助餐必须吃回本
When you go to a buffet, you have to make sure you are hungry, because you will be required to stuff your face with everything there. Before anything else, though, you have to eat CRAB LEGS. Since they are pretty expensive for good quality ones at restaurants, at an all-you-can-eat buffet, I can guarantee that there will be plates on plates on plates of crab legs, lobsters, etc. I am the weird one in my family, for I dislike the taste of crabs, lobsters, clams, or basically any seafood that has a shell.
当你去吃自助餐时,你必须让自己空着肚子去,因为你必须吃到撑才行。不过,在做其他事情之前,你得先吃点蟹腿。因为在餐馆里,高品质的螃蟹非常昂贵,在自助餐厅里,我可以保证会有一盘又一盘的蟹脚、龙虾源源不断地端出来等。我是我们家的怪咖,因为我受不了螃蟹、龙虾、蛤蜊或任何带壳的海鲜的味道。
译文来源:三泰虎 http://www.santaihu.com/49512.html 译者:Joyceliu
Sasha Sim
1.When cooking, stir fries are king and always done on high heat
2.Chopsticks are preferred over much more logical utensils (such as the whisk)
3.Almost all our recipes require garlic and ginger
4.Cold water is bad for you (Mum used to tell me that my digestion will be compromised)
5.When the sun's out, our umbrellas go up
6.Rice is always cooked in a rice cooker, never in a pot.
7.Chinese children are taught early that education is important
8.We love badminton and ping pong
9.Each child was probably forced to play the piano or the violin at age 5
10.Save, save, save. We are stingy people when it comes to money.
11.When you're sick, your mother goes to the local herb shop and forces a steaming bowl of vile herbal soup down your throat.
12.Our parents are never emotionally expressive. Instead they say, "Have you eaten yet?".
13.That butter cookie tin probably contains sewing kits instead of cookies
14.So is that ice cream container in the freezer… probably frozen meat.
1.炒菜时,旺火爆炒最好吃
2.人们更喜欢用筷子而不是其他更合理的工具(如打蛋器)
3.几乎所有的食谱都需要用到大蒜和生姜
4.凉水对身体不好(妈妈常说我的消化系统会受到影响)
5.太阳出来时,我们就开始打伞了
6.米饭总是用电饭锅里煮,而不是锅。
7.中国孩子从小就被读书学习很重要。
8.我们喜欢羽毛球和乒乓球。
9.每个孩子在5岁时都可能被迫弹钢琴或拉小提琴。
10.省钱,省钱,省钱。说到钱,我们都是吝啬鬼。
11.当你生病的时候,你的母亲会去当地的草药商店,强迫你喝下一碗热气腾腾的草药汤。
12.我们的父母从不表达情感。相反,他们会说:"你吃过了吗?"
13.黄油饼干盒里装的可能不是饼干,而是缝纫工具。
14.冰箱里的冰淇淋盒也一样…可能装的是冻肉。
Anonymous
To me, it is the open sexism.
对我来说,是公开的性别歧视。
By this I meant China is still an male-predominated society and talks considered insulting or down to the earth discriminative is encouraged in China. Among all the countries I have been, China is the only country that you would see people openly discuss whether a female is young and attractive in the public. In China, it is to be expected that you will be facing job difficulties if you are a female that never had a child before. Your chance of getting pregnant and not able to work during pregnancy means you will be facing disadvantages in the job market. In China, a lot of females still think that women's career choice does not matter as long as they married a good husband. In China, a female are supposed to perform maiden duties like doing laundry, washing dishes, cooking food, raising kids while her husband stays idle. I find these ideas entirely ridiculous.
我的意思是,中国仍然是一个男性占主导地位的社会,带有侮辱性或歧视性的言论在中国是有群众支持基础的。在我去过的所有国家中,中国是唯一一个可以看到人们公开讨论女性是否年轻、有吸引力的国家。在中国,如果你是还未生育的女性,你可能会面临工作上的困难。你怀孕的可能性和怀孕期间无法工作意味着你将在就业市场上面临不利局面。在中国,很多女性仍然认为女性的职业选择并不重要,只要嫁个好丈夫就行。在中国,女性理应在丈夫无所事事的时候包办家务活,比如洗衣服、洗碗、做饭、带孩子。我觉得这些想法非常可笑。
Personally, this phenomenon makes me feel simply disgusting. I feel embarrassed when I met with Ivy league math PhDs in a math conference killing their time off by grading female mathematican's outlooks. Why no one talks about whether Terry Tao is as handsome as when he was in his mid 20s? Why no one talks about how attractive Gerd Faltings is and whether he had great difficulties in the dating market because his head is bald? I could not understand how this kind of behavior contributes to the welfare of the community. When I challenged them in the public, they would confront me to get off the table (or stop calling them sexists) and I decided to leave. Are they really graduated from the same Peking University that celebrated the May 4th movement? Or are they simply mentally imbecilic and psychologically immature?
就我个人而言,这种现象让我感到恶心。我在一次数学会议上遇到了常春藤盟校的数学博士们,他们通过给女性数学家的颜值打分来打发时间时,我感到很尴尬。为什么没有人谈论陶喆是否还像他20多岁时那么帅?为什么没有人谈论格尔德·福尔斯有多有魅力,以及他在约会市场上有没有因为秃头而遇到了很大的困难?我无法理解这种行为是如何有益于社会的。当我在公共场合质疑他们时,他们会与我对质,让我闭嘴(或者不再称他们为性别歧视者),于是我决定放弃。他们真的毕业于那个因五四运动而著名的北京大学吗?还是说他们心理不成熟?
Andrew J. Limas,
Never drinking cold water
不要喝冷水
In my country, the United States, asking for hot water to drink at a restaurant is completely unheard of. Instead, they always serve you cold water with/without ice. Whenever I was in China/Taiwan, I began to learn that cold drinks were not considered healthy for the body (not exactly sure how to explain this). Although, it was rather easy to get ice put in your drink so I didn't realize this until later during my time there.
在我的国家,美国,在餐馆要热水喝是闻所未闻的事。相反,他们总是给你端来加冰或不加冰的冷水。每当我去到中国的时候,我才知道人们觉得冷饮对身体不健康(不知道该如何解释)。
The second point I noticed is that elderly Chinese people do not drink anything during meals. One time I was at a meal with some elderly Chinese people, and I noticed they did not drink anything whenever they ate. I looked around and noticed I was the only person drinking something at the table. Honestly, I didn't know it was humanly possible to not drink something while eating. Not sure if this was just particular to a few elderly people, or if this actually is a cultural thing
我注意到的第二个事是,中国老年人吃饭时不喝任何东西。有一次,我和一些上了年纪的中国人一起吃饭,我注意到他们吃饭时什么都不喝。我环顾四周,发现桌子上只有我一个人在喝东西。说实话,我不知道人居然可以吃饭的时候不喝水。我不确定这只是少数老年人的专利,还是一种文化现象。
Daryl Tew,
I know we take toilet paper for granted but some Chinese are taking it to the extreme and the security has to come up with some serious deterrents!
我知道我们认为卫生纸是理所当然的,但一些中国人却把它发挥到了极致,安全部门不得不拿出一些严肃的威慑措施!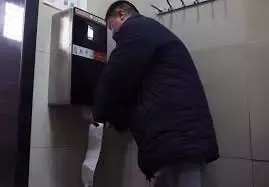 Facial recognition technology used to prevent toilet paper free-riding at tourist attraction in China
中国一处旅游景点使用面部识别技术防止蹭厕纸现象。
A popular Beijing tourist attraction, the Temple of Heaven, has installed toilet paper dispensers with facial recognition technology in a bid to cut down on the free-riding behaviour of visitors who use too much of it.
北京著名的旅游景点天坛安装了装有面部识别技术的厕纸分发器,以减少游客大量使用厕纸的行为。
While the park has retained its existing roll dispensers for users who are not adept with technology, six wall-mounted machines, each with a high definition camera have been installed. Based on current settings, the machine's technology will scan users' faces and dispense 60cm of toilet paper to each person every 9 minutes.
虽然公园为不熟悉技术的用户保留了现有的厕纸卷,墙上还安装了六台壁挂式设备,每一台都安装了高清摄像头。根据目前的设置,该机器的技术将扫描用户的面部,每9分钟向每个人分发60厘米长的卫生纸。
Photographs of people stealing toilet paper from toilets in Temple of Heaven Park had gone viral online earlier this month, with some offenders people seen making multiple trips a day.
本月早些时候,天坛公园里有人从公厕里偷卫生纸的照片在网上疯传,有人一天内偷了多次。