Is Vietnam just 10 years behind China? What do I always hear about this from Vietnamese youths, recently?
越南只比中国落后10年吗?最近我经常从越南年轻人那里听到这个说法,真的吗?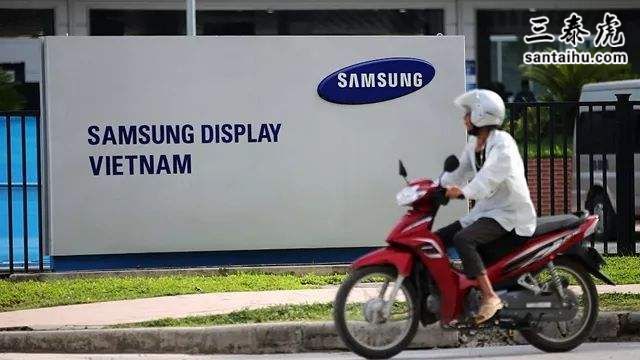 以下是Quora读者的评论:
Minh Long, lives in Vietnam
As a Vietnamese person, let me tell you the truth from a Vietnamese perspective.
作为一个越南人,让我以越南人的角度告诉你真相吧。
Vietnam is inferior to China in nearly all areas. Don't look at the limited data of GDP and GDP per capita; look broadly at all aspects.
越南几乎在所有领域都比不上中国。不要只看GDP和人均GDP的狭隘数据;要全面地看待各个方面。
Education: Vietnam does not have any University of the top 1000 in the world, while China has 2 universities in the top 50 in the world. Beijing and Tsinghua University. The distance is too big.
教育:越南没有一所大学进入世界前1000名,而中国有两所大学位列世界前50名:北京和清华大学。这差距太大了。
Transportation and infrastructure: Vietnam does not have any subway or high speed train. 2 metro lines, in Hanoi, built by China, in Ho Chi Minh City built by Japan. China has built the world's largest bullet-train network and has 9 of the 20 largest seaports in the world.
交通和基础设施:越南还没有任何地铁或高铁。2条地铁线,河内的那条由中国建造,胡志明市的则由日本建造。中国已经建成了世界上规模最大的子弹头列车网络,拥有世界上20个最大海港中的9个。
The quality of Chinese roads is so good, I think maybe comparable to the United States, while roads in Vietnam are quite bad. After several years, the roads have been damaged, mainly due by corrupt officials and abating materials.
中国的道路质量非常好,我想应该可以和美国相比,但越南的道路质量很差。用没几年,道路就会损毁,主要原因是官*员贪污附败、偷工减料。
Industry and technology: Vietnam is bad, very, very bad. In manufacturing industries, almost all machinery components are imported, Vietnam does not produce anything at all.
工业和科技:越南很糟糕,非常非常糟糕。在制造业领域,几乎所有的机械部件都是进口的,越南什么都生产不了。
Military: While China is the third largest exporter of weapons in the world and sells weapons to 60 countries, Vietnam's arms manufacturing industry is virtually anonymous; many Vietnamese know nothing about Vietnam's arms manufacturing industry.
军事:中国是世界第三大武器出口国,向60个国家出售武器,而越南的武器制造业几乎默默无闻;许多越南人对越南的武器制造业一无所知。
Vietnam's metallurgical industry is very bad; Vietnam is unable to produce safe and durable alloys for military and aviation. Don't believe it? Come to Vietnam and ask Vietnamese people who are working in the metallurgical industry if you want to know this harsh truth.
越南的冶金工业非常糟糕;越南无法为军事和航空生产安全和耐用的合金。你们不相信吗?如果你想知道这个残酷的事实,那就来越南问问在冶金行业工作的越南人吧。
Work ethic: I see that the work ethic of Chinese workers is better; Vietnamese people have a lack of discipline, low productivity, and lack of solidarity.
职业道德:我发现中国工人的职业道德更好;越南人民缺乏纪律感,生产力低下,也不团结。
Computer, smartphone, semiconductor: Vietnam has almost nothing and can produce almost nothing by itself. Without Samsung investment, I bet the Vietnamese economy would be much worse.
计算机、智能手机、半导体:越南几乎什么都没有,本身也几乎什么都生产不了。如果没有三星的投资,我敢打赌越南的经济会更糟。
10 years? Too optimistic. I think depending on the field, Vietnam is more behind China by 10 to 50 years, maybe even 100 years.
十年?过于乐观乐。我认为在不同的领域,越南比中国落后10到50年,甚至100年。
100 years, what is that? I would like to say that is China's space industry. Vietnam 's space industry in 50 years will not be equal to China's currently.
100年,是在哪个领域?我想说的是中国的航天工业。再过50年,越南的航天工业也无法与中国目前的航天工业相提并论。
Patrick Koh, Knows Asia, China and USA
If you keep hearing this, it's a good sign.
如果你一直听到这个说法,说明是一个好迹象。
Then the Viet youths now have more confidence, ambition and wish to upgrade their country. Accept China as being ahead and a concrete target to achieve. Delusion and denial is worse.
现在的越南青年有了更多的自信和雄心,希望自己的国家蓬勃向上。我们要接受中国的领先地位,把她当做发展的目标。狂妄和否认更糟糕。
Vietnam has the potential, but seem to brew plenty of nationalistic anger and frustration - tend to feel the world unfair, blame the wars, US sanctions and not normalising diplomatic ties, China aggression, poor governance, nepotism, band lame co ption. About time to be more pragmatic and move on.
越南是有潜力的,但似乎酝酿了大量的民族主义的愤怒和挫败感——会觉得世界不公平,指责战争、美国制裁和外交关系不正常化、中国的侵略、治理不善、裙带关系、贪污附败。是时候更务实一些,继续前进了。
The windows are open. Plenty of nations now invest in Vietnam especially Japan, Korea, ASEAN, China, US, EU, etc. The windfall from the trade war with more shifting factories over. A bit like when China just opened up, with FDI, factories, wage increase, property boom, and rapid development of infrastructure.
对外的窗口是打开的。现在很多国家在越南投资,特别是日本、韩国、东盟、中国、美国、欧盟等。随着更多的工厂从中国转移到海外,贸易战给越南带来了一笔意外之财。现在的情况有点类似于中国刚刚改革开放的时候,外商直接投资、建造工厂、工资增长、房地产繁荣、基础设施快速发展。
Now the reality check. 10 years? I don't think so.
Nominal GDP
现在来看看现实。十年?我不这么认为。
名义国内生产总值
55 times bigger. China $13, 407 billion vs Vietnam 241 billion.
Population - China is 15 times bigger.
In population and absolute GDP, the relative size is beyond comparison.
中国比越南高55倍。中国134070亿美元,越南2410亿美元。
中国的人口是越南的15倍。
在人口和绝对GDP方面,两国规模完全不在同一个水平上。
GDP per Capita: The only meaningful measure for Vietnam to catch up. However, Vietnam is 1/3 the GDP per capita of China (and that is on paper), being one of the lower ones in ASEAN.
人均国内生产总值:越南唯一一个能赶超的有意义的指标。然而,越南的人均GDP是中国的三分之一(这是理论数字),是东盟中较低的国家之一。
On paper GDP per capita is shown above. But in reality China is far ahead.
理论上人均GDP如上所示。但实际上,中国遥遥领先。
China is already a super large, hugely complex and advanced economy. Vietnam is too far from the top end of China's economic power and technological prowess. Vietnam is far back, when one looks at China's truly developed first tier cities, economic zones, and the maturity of its industries.
中国已经是一个超级庞大、超级复杂、超级发达的经济体。越南距离中国的经济和技术实力太遥远了。当你看到中国真正发达的一线城市、经济特区和成熟产业时,你会发现越南已经落后很多了。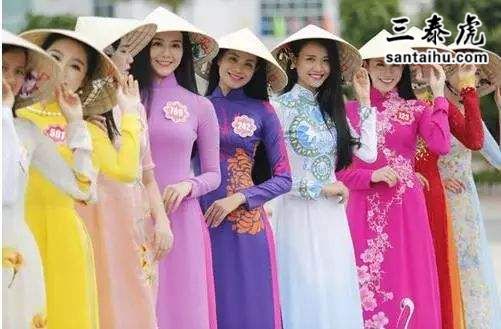 Arch Stanton
No Vietnam is not even close to "10 years". I'll address the youths believing this later.
不,越南离"10年"还差得远呢。稍后我会跟那些相信这一点的年轻人解释的。
China is a fully industrialized nation. I mean industrialized like Western Europe and industrialized like the Soviet Union and Russia now. Industrialized like Canada and the United States. Industrialized like Japan and South Korea.
中国是一个充分工业化的国家。我的意思是他们的工业化程度就像西欧那样,像苏联和俄罗斯,像加拿大和美国,像日本和韩国那样。
The industrialization of China means China can build anything from scratch. China builds and sells to overseas companies giant super freight tanker ships and super tankers and giant container ships. China can mass produce trains, buses, trucks, automobiles, whatever consumer goods, etc.
中国的工业化意味着中国可以从零起步。中国建造并向海外公司销售巨型超级运油船、超级油轮和巨型集装箱船。中国可以大规模生产火车、公共汽车、卡车、汽车、任何消费品等。
Vietnam cannot do any of this.
越南一样也做不到。
Vietnam has steel mills and chemical plants and other "industrial infrastructure" but in no way on any scale near that of China or South Korea or Japan or even Taiwan.
越南有钢铁厂、化工厂和其它"工业基础设施",但规模远不及中国大陆、韩国、日本甚至中国台湾地区。
China had vast steel mills and chemical plants and other "heavy industries" going back to the 1960s but under Mao the vast industrial apparatus was underutilized or utilized very inefficiently. Once the economic reforms under Deng Xiaoping were put in place that vast industrial infrastructure in place was put into proper use and the Chinese economy took off.
中国早在1960年代就拥有巨大的钢铁厂和化工厂和其他"重工业"了,但在毛时代大量的工业设施要么没能充分开工,要么效率低下。邓领导下的经济改革一实施,大量的工业基础设施得到合理利用,中国经济就起飞了。
Vietnam can NEVER have in place the vast industrial infrastructure already had in place in the 1980s when China "took off" economically. THAT is what is going to stop Vietnam from ever matching the "China economic miracle" LET ALONE IN JUST TEN YEARS.
越南永远不可能拥有上世纪80年代中国经济"起飞"之初就已经拥有的庞大的工业基础设施。这让越南无法在短短10年内赶上"中国经济奇迹"。
Now why the Vietnam youth strongly believe in the "will catch up in ten years" is the exact same reason that india youth believe that "india will be a superpower in 2020": Vietnam and indian youth HAVE BEEN TOLD OVER AND OVER AND OVER AND OVER BY THEIR GOVERNMENTS THAT "vietnam will be china by the 2020s" AND "india will surpass the United States by 2020!"
而越南青年坚信越南"将在十年内赶上",也是基于同样的原因,印度青年相信"2020年印度将成为一个超级大国":越南和印度青年已被政府一遍又一遍、一遍又一遍地告知"2020年越南将成为中国第二"和"印度将在2020年赶超美国!"
BOTH the Vietnam and indian go nment have in their interests to keep telling their young people that the future of their country is going be golden BECAUSE VIETNAM AND iNDIA WANT TO KEEP THEIR YOUNG PEOPLE DISTRACTED FROM THE PRESENT WHERE THERE IS HIGH UNEMPLOYMENT BY YOUNG PEOPLE. By keeping their young peoples attention "on the golden future" the Vietnamese and indian go nments can thus get their young people to forget their miserable present lives.
越南和印度政府都喜欢不断地告诉他们的年轻人,他们国家的未来将是金灿灿的,因为越南和印度想让他们的年轻人不再盯着现在的高失业率。通过让他们的年轻人关注"黄金未来",越南和印度政府可以让他们的年轻人忘记现在悲惨的生活。
"mighty india" suffers from the same issue that Vietnam suffers from but with a one BILLION 380 MILLION people problem: "mighty india" does NOT have a large industrial infrastructure and thus has no path to lift one BILLION 200 MILLION indians out their largely poor rural lives: an "INDUSTRIAL REVOLUTION" that is NEEDED to transform indian society.
"强大的印度"也遇到了跟越南同样的问题,但是有13.8亿人口的问题:"强大的印度"没有大型的工业基础设施,因此没有办法养活12亿印度贫困农村人:印度社会需要一场"工业革命"。
What people who have no concept of economics don't understand is that China is RIGHT NOW going through its "INDUSTRIAL REVOLUTION" and that is why China has gone from a nation where 80% of the Chinese people where farmers to today where 60+% of Chinese live in cities where they work in factories or in other industrial jobs in the cities. THIS IS WHY CHINA IS HEADED TO BECOMING A "wealthy modern advanced nation" like Europe and North America and Japan and South Korea.
对于没有经济学概念的人来说,他们不明白的是中国现在就在经历"工业革命",这就是中国已经从曾经80%人口都是农民变成了如今60 + %人口在城市生活、在城市的工厂工作的国家了。这就是为什么中国正向着"富裕的现代发达国家"发展,变得像欧洲、北美、日本和韩国一样。
Without that "INDUSTRIAL REVOLUTION" for their societies, both Vietnam and india can only hope to become "middle income" nations like Brazil and Thailand and Iran.
如果不进行"工业革命",越南和印度只能成为像巴西、泰国和伊朗那样的"中等收入"国家。
译文来源:三泰虎 http://www.santaihu.com/49505.html 译者:Joyceliu
Kwancen Tyo
Yes, this decade is calculated based on the speed of development in China in the past. China's GDP has grown by $9,000,000,000,000 billion over the past decade(2008–2018), according to the proportion of the Vietnamese population, Vietnam's GDP needs to increase about 216,000,000,000 in the next decade, probably double the existing GDP. In 2018, Vietnam's GDP growth rate is about 7%. If keep this number for 10 years, it is just enough to meet the double standard.
是的,这个十年的说法是根据中国过去的发展速度计算出来的。中国国内生产总值在过去10年(2008-2018年)增长了9万亿美元,根据越南人口比例,越南国内生产总值在未来10年需要增长约216亿美元,大概是现有国内生产总值的两倍。2018年,越南的GDP增长率约为7%。如果这个数字保持10年,正好可以翻倍。
I have to say that the cultures of China and Vietnam are very similar, I often see Chinese youths saying the same thing to the United States.
我不得不说,中国和越南的文化非常相似,我经常看到中国年轻人对美国说同样的话。
If the US monetary policy and China's industrial policy do not change, Vietnam has the opportunity to catch up with China within ten years. Vietnam's advantage is the same as that of China in 2005,highly educated workers, relatively low salaries, stable political environment and long-term development policies. From the diplomatic environment, China benefited from the Cold War between the United States and the Soviet Union. Now Vietnam's position in Sino-US relations is also similar. These conditions have given Vietnam a opportunity to develop rapidly, a relatively low population base makes it easier for GDP per capita to exceed China.
如果美国的货币政策和中国的产业政策不改变,越南有机会在十年内赶上中国。越南的优势与2005年的中国相同,工人受教育程度高,工资相对较低,政治环境稳定,有长期的发展政策。从外交环境上看,中国受益于美苏之间的冷战。现在越南在中美关系中的立场也是类似的。这些条件给了越南一个快速发展的机会,相对较低的人口基数使得越南的人均GDP更容易超过中国。
Chinese people often say that opportunities are hidden in risks, and the same opportunities must be accompanied by risks. The risks of Vietnam's development are those that are different from China.
中国人常说,机遇藏在风险之中,机遇也必然伴随着风险。越南发展面临的风险与中国不同。
1.Vietnam's dollar debt is a time bomb. Vietnam's GDP is not large enough, but debt exceeds 60% of GDP. If the dollar's quantitative easing ends, the bomb will explode at any time and the exchange rate of the Vietnamese Dong may collapse. The recent US signal is worthy of attention.
1.越南的美元债务是一枚定时诈弹。越南的GDP还不是很大,但债务却超过了GDP的60%。如果美元的量化宽松政策结束,这颗诈弹将随时爆炸,越南盾的汇率可能崩溃。美国最近发出的信号值得关注。
2.Education is also a problem. In the basic education stage, Vietnam did a good job, but it seems there is no complete and forward-looking plan for higher education. This may be related to Vietnam's failure to think about the destination of national development.
2.教育也是一个问题。在基础教育阶段,越南做得很好,但似乎没有完整的和前瞻性的高等教育计划。这可能与越南没有考虑国家发展的目标有关。
3.The Vietnamese army controls 10% of the country's GDP. Vietnam has banned military business since 2017, but its effect is weak
3.越南军队控制着该国10%的GDP。越南自2017年开始禁止军事贸易,但效果较弱
4.The fourth industrial revolution that people have been discussing, if this really happens, will it offset the low cost of labor in Southeast Asia? I mean, if the price of AI and robots is low enough, they replace the workers on the processing line, then the road to accumulate capital as a factory in the world is interrupted.
4.人们一直在讨论第四次工业革命,如果真的发生了,它会抵消东南亚的低劳动力成本吗?我的意思是,如果人工智能和机器人的价格足够低,它们会取代生产线上的工人,那么作为世界工厂积累资本的道路就会中断。
I saw someone saying that Vietnam can't do the whole industry chain like China, I don't think Vietnam needs it. It is enough for Vietnam to focus on just a few industries like South Korea or Germany.
我看到有人说越南无法像中国那样打造整个产业链,我认为越南并不需要这么做。对越南来说,只关注韩国或德国等少数几个行业就足够了。
At present, the direction of reform in Vietnam has moved away from the Chinese model, it is exploring its own path and let us wait and see.
目前,越南的改革方向已经偏离了中国模式,正在探索自己的道路,让我们拭目以待。