Why is China so successful as manufacturing hub of the globe? Can India successfully compete with China?
为什么中国能如此成功地成为全球制造业中心?印度能跟中国竞争吗?
以下是Quora读者的评论:
Alyasa Gan, Chief Operating Officer
To say India cannot beat China in manufacturing is a far fetch conclusion. I would say India are already better than China producing specific components that are mean for high tech at smaller volume especially for the US market . But as a whole China is the world largest producers of manufactured goods and India may have problem to beat China in this are for quite sme years. China huge local consumption is a big advantage.
To succeed in manufacturing you need a big local market that can absorb your fixed cost. The more you can produce the more efficient you get and the more efficiency you get the more value you can add and cost can be absord efficiently. Here China have a big advantage where the local consumption may be 4 to 5 times of India.
要说印度在制造业上无法打败中国,绝对是一个很遥远的结论。我想说的是,印度在生产某些特定零部件方面已经比中国做得更好了,高科技意味着产量较小,尤其是对美国市场。但作为一个整体,中国仍是世界上最大的制成品生产国,而印度在这方面可能很难击败中国。中国巨大的本地消费也是一个很大的优势。
要想在制造业取得成功,你需要一个能够吸收你固定成本的巨大的本地市场。产能越高,获得的效率就越高,获得的效率越高,增加的价值就越多,成本就能得到有效的摊薄。在这方面,中国有一个很大的优势,当地消费可能是印度的4到5倍。
Price is a factor in the gobal market. The cheaper you can sell with the same part the more volme you can sell the part. Chinese people are expert in pricing strategy. This invovle risk, experience, market knowlege and the understanding of price elasiticity pertaining to demand. Manufacturing and marketing must go along together and work in tandem with each other. For example to penetrate a market pricing strategy may be needed and short term profit compromise for long term gain. Chinese people are exceptionally long sighted.
The ecosystem of manufacturing are game changer.. Lets take automotive for example…Are those suppliers within the vicinity of the OEM producers. The engine supply next door is cheaper than the engine import. Thus the infrastructure within the ecosystem will play an important parts in making whatever produce is competitive. In China the go nment helps to develop manufacturing hubs that cater for certain industries and this OEM manufacturer can get their raw material within the surrounding areas and city itself. OEM come to invest because the go nment sell them big plot of land where supplier can come and manufacture their parts there. The manufacturing hubs are developed near ports at discounted price and infrstructure like roads ,electricity, petrol, water are easily accessible making the product cheaper to produce and manufacturing supply parts stable and reliable.
价格在全球市场中是一个因素。同样的零件价格越便宜,销量就越高。中国人擅长定价策略。这包括风险、经验、市场知识和对与需求相关的价格不确定性的理解。生产和销售必须同时进行,相互配合。例如,为了渗透市场,定价策略可能需要为了长期收益牺牲短期利润。中国人的眼光都放得很远。
制造业的生态系统改变了游戏规则。以汽车行业为例……那些供应商是否就在原始设备制造商的附近?隔壁的发动机供应肯定比进口的便宜。因此,生态系统内的基础设施将在使任何产品具有竞争力方面发挥重要作用。在中国,政府为某些行业服务提供帮助,打造制造中心,这个OEM制造商可以在周边地区和城市获得他们的原材料。OEM来投资,因为政府卖给他们大的土地,供应商可以来这里生产他们的零件。制造中心设置在港口附近,享受了优惠价格,而公路、电力、汽油、水等基础设施都能轻松满足,这使得产品生产成本更低,制造供应部件稳定可靠。
The literacies of the population play important role. Literacy in China is above 95% but for india it is slightly below 60%. (data taken in 2010). Literacy rate is important as it reflect the quality of the human resources of the nation. The higher the rate the more employabe will be the labour force.
Gender equality is vital to a country economy. While Chinese population are aging the labor force that are employable far outweight the Indian. Chinese women are more willing to work and they face no taboo going out. While China is a socialist country the irony are that women are treated at par with the male counterpath and face lesser discrimination that their Indian neighbors.
Innovation in manufacturing are key. Chinese innovation in manucturing are second to none. Having been a manufacturing country for so long, Chinese companies that manufacture products have become very innovatives . The skills that relates to producing is incredibly efficience having learn from Japan and the West. Many Chinese companies are producing parts more efficiently then the Japanese counterpart already. The question here is believe. The Chinese people are passionate people wanting to show others they can be better and they have in many areas succeeded.
人口的文化程度起着重要的作用。中国的识字率在95%以上,而印度的识字率略低于60%。识字率是反映一个国家人力资源素质的重要指标。识字率越高,就业人口就越多。
性别平等对一个国家的经济至关重要。虽然中国人口正在老龄化,但可就业的劳动力数量远远超过印度。中国女性更愿意工作,外出没有禁忌。虽然中国是一个sh主义国家,但具有讽刺意味的是,中国对待女性的方式和对待男性是一样的,对女性的歧视也比邻国印度要少。
制造业的创新是关键。中国在教育方面的创新是首屈一指的。长期以来,中国一直是一个制造业国家,制造产品的中国企业已经非常创新。他们从日本和西方学习到的与生产相关的技能是非常高效的。许多中国企业生产零部件的效率已经超过了日本企业。这里的问题是相信。中国人是充满激情的人,他们想向别人展示他们可以变得更好,他们在很多方面都取得了成功。
The indian labour cost is much cheaper but the productivity per man hour outweight per manhour cost hence cost per pc in India may still be more expensive taking in consideration efficiencies and manpower maintainance cost. Providing transport and lodging are one costly factor to consider in India. However the cost per manhour in India by itself is very competitive and India can take advantage of the human resources by giving training and education and improving the quality of their manpower. Chinese manpower escalating cost is really a concern so they are moving westward to more remote area for manufacturing to take advantages of the cheaper labour and at the same time eradicating poverty. Central planning is crucial in these area.
Infrastructure in China are very good for producing parts. Roads, Logistics machanism private and public are good and even more conducive than those of the developed nation. The availabilities of related parts and easy access to whatever you need, the internet services and e commerces is making China into a world model in manufacturing.
China advancement in AI will further make chinese competiveness even futher such as robots replacing people where skills are replaceable.
India can beat China but first they have to address the problem at hand. Communication system and culture are areas of concerned to India. Chinese have one central language and because the literacy rate is 95% the language barrier is resolved. In india communication can be a problem as the literacy rate is an issue.
印度的劳动力成本要便宜得多,但每小时的生产力超过了每小时的成本,因此,考虑到效率和人力维护成本,印度的人力成本可能仍然更贵。在印度,提供交通和住宿是一个需要考虑的成本因素。然而,印度的人均小时成本本身很有竞争力,印度可以通过提供培训和教育以及提高人力素质来充分利用人力资源。中国劳动力成本的不断上升确实令人担忧,因此他们将制造业向西迁移,搬到更偏远的地区以利用更廉价的劳动力,同时消除贫困。中央的规划在这些领域至关重要。
中国的基础设施非常适合生产零部件。公路、私人及公共物流机制都很好,甚至比那些发达国家更出色。配套零部件的可获性和你所需的一切便利,互联网服务和电子商务正在使中国成为全球制造业的典范。
中国人工智能的进步将进一步提高中国的竞争力,比如在可用技能替代的领域,将由机器人取代人工。
印度可以打败中国,但首先必须解决眼前的问题。通讯系统和文化是印度关注的领域。中国人只有一门主要语言,由于识字率高达95%,语言障碍得到了解决。而在印度,沟通会是个问题,因为识字率始终是个问题。
The above are some of the issue India have to adress and there are certain advantages that India posses such as the English language being an English colony in the past.
China is a socialist country but practice meritocracy which means if you work harder you will be rewarded and you can keep those rewards. Its a collective soceity which means that you should also contribute to the well being of the societies within your proximity for you cannot survive being alone. These cultural attribute are a Chinese assets.
Culture such as working ethics,habits and believe system affect people around the world and their contribution to productivity. India is a great nation with a remarkable past but moving forward the past matter less while learning from the best are crucials point India must focus now to move this great nation forward. My advice to Indian is to forget about the past myth and believe system and that success will only come from hard work and not from lucky stars. Many Chinese are also now falling into the lucky star traps like the believe in "Fung Sui" and these believed systems create false hope and allow people to believe in luck rather than works . The harder you work the better you get is still a much more plausible logic than turning to lucky stars to change one future. This phenomena of believing in "Fung Sui" in China is strange for a socialist country yet unfortunately true. I would rather say this is also an Asian believe system, a weaknesses that Asia must get rid off and the earlier the better and replace it with scientific theoretical framework and hardwork which is the only framework that the west are so successful at.
India becoming a world beater in manufacturing is a holistic issue and a very complicated one surely possible but needing to change mindset and a supportive go nment that will develop policies and action plan in line with its own intention
以上是印度必须解决的一些问题,印度有一些优势,比如英语,历史上曾是英国的殖民地。
中国是一个sh主义国家,但实行精英管理,这意味着如果你更努力工作,就会获得回报。这是一个集体社会,这意味着你也应该为你周围的社会的福祉做出贡献,因为你不能独自生存。这些文化属性是中国的宝贵资产。
工作伦理、习惯和信仰体系等文化影响着世界各地的人们,影响着他们对生产力的贡献。印度是一个伟大的国家,有着非凡的过去,但往前看吧,过去的事情没那么重要,而向最优秀的人学习是关键的一点,印度现在必须集中精力,推动这个伟大的国家前进。我给印度人的建议是,忘记过去的神话,相信体制,成功只会来自努力工作,而不是幸运之星。许多中国人现在也掉进了"风水"之类的运气陷阱,这些"风水"创造了虚假的希望,让人们相信运气,而不是脚踏实地第工作。你越努力工作,能得到的回报就越好,这是一个更合理的逻辑,而不是求助于幸运星来改变自己的未来。在中国,这种相信"风水"的现象对于一个sh主义国家来说是奇怪的,但不幸的是,这正是现实。我宁愿说这是亚洲人的信仰体系,一个亚洲必须摆脱的弱点,越早摆脱越好,用科学的理论框架和努力工作来取代它,这是西方实现如此成功的唯一框架。
印度成为制造业的世界霸主是一个整体问题,一个非常复杂的问题,当然有实现的可能,但印度需要改变思维方式,需要支持的政府,根据自己的意愿制定政策和行动计划。
Anonymous
In India 1.37billons people no one wants to work just wants to becomes a, manager ,engineer ,collectors
Without any hard working that's an typical indian mentality…
And comparing the them self to Americans and Europeans and try to become one of them
Without thinking that it's India not USA…
And those who work hard they get adopted by USA , AUSTRALIA , Germany and get citizenship and settled down there
That's why we indians are loosing and China is taking over ….
China works so hard they didn't have blood in theirs veins they have flowing fluid in Their veins is electron…., Proton , neutron…
Got that
Never ask this question again
I am Indian and I don't feel good about it…..
印度有13.7亿人口,没有人想要工作,他们只梦想着成为经理、工程师、收藏家。
不想努力工作,这正是典型的印度心态……
他们还将自己与美国人和欧洲人进行比较,试图成为他们中的一员。
根本没有意识到,这是印度,并非美国…
那些努力工作的人会被美国、澳大利亚、德国收容,获得公民身份并在那里定居下来。
这就是为什么我们印度人会输,而中国一马当先的原因…
中国如此努力,他们的血管里没有血液,他们的血管中流动着的液体是电子……、质子、中子……
明白了吗?
不要再问这个问题了,
我是印度人,这让我感觉不太舒服……
Sagar Jain, Importer from China to India
Had been to china Recently for business reason and having intrest in china's business history also, my openion about china success is based on two factor, people and CCP (Govt.)
People- I found that chinese people are more Innovative in product development and marketing them secondly they are too hardworking (we Indians are nowhere) now when I mean Innovative that dosent mean they innovated very compex product or so,… no no , otherwise EDISON, ALBERT EISTIEAN would have been born in China, Chinese are very good in innovating the things of day to day use, example Scratcher hand
我最近因为生意上的原因去过中国,对中国的商业历史也很感兴趣,我对中国所取得的成功的看法基于两个因素:人民和政府。
人——我发现中国人在产品开发和营销方面更具创新性,其次他们太勤劳了(我们印度人毫无可比性),我现在说到创新,不是说他们发明了非常复杂的产品……不不,否则爱迪生、艾伯特、爱因斯坦应该出生在中国了,中国非常善于创新日常使用的东西,例如痒痒挠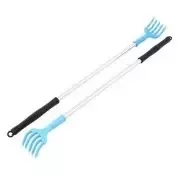 its not very technical innovation and beleive me or not i have seen this stick made by my great gandfather in 60,s But just one for his use, this stick is avilable in every nuke and corner of India comes from china, or the product below called spin mop (图)
它并不算多么技术创新的东西,相信我,我曾见过我曾祖父60年代做过的类似的棍子,但只为了他自己使用,现在来自中国的这个棍子在印度每一个大街小巷都随处可见。还有,下面这个称为旋转拖把的产品(图)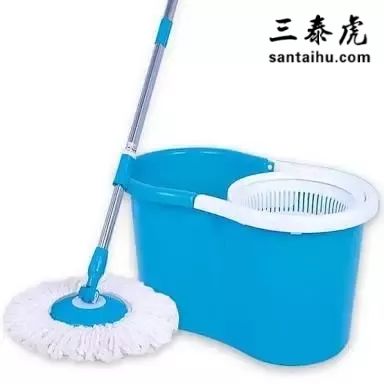 Its most selling product in India, gods know who designed it but true geniuose,
what china doing is designing daily uses product in Innovative way which make peoplea life easy, manufacturing it with help of IIS way (Intigrated INdustrial Systems) in bulk and selling it via the cities like Yiwu, Canton, and IDIAN buyer like us purchasing it
Secondly Govt. - I Remember the famouse quote of Deng xioping "Being reach is glorious "and chinese people took it very seriously, and govt is providing them everything to achieve these, Govt has to provide growth to people.
now in India its completely Chaos, nobody knows whats going on, politicians are making money out of everything, everybody wants easy money, nobody wants to work hard for it, i think Democracy handled by immature people in govt k ills this nation
它在印度是最畅销的产品,天知道是谁设计的,但发明人是个真正的天才。
中国所做的就是以创新的方式重新设计日常使用的产品,让人们的生活更加便利,批量生产,并通过义乌、广州等城市销售,让我们这样的印度买家得以购买。
第二,政府——我记得有句名言,"致富光荣",中国人非常认同,政府为他们提供一切条件来致富,政府必须为人民提供经济增长。
现在印度一片混乱,没人知道发生了什么,政客们都忙着捞钱,每个人都想赚快钱,没人愿意付出努力,我认为政府里不成熟的人操纵的所谓皿煮正是这个国家的痼疾。
译文来源:三泰虎 http://www.santaihu.com/49492.html 译者:Joyceliu
Sathish Prabhu V,
Along with the internal structure of the go nment, which is more favorable for manufacturing industries, China's FDI policy pretty robust to it economic growth. Their policies are such that, a manufacturing setup created by a Foreign company should invest in the infrastructure development for their business, which is again quantified based on the size of the business. Such policies ensures that ROI of the business is not achieved at least for 5-6 years of business, which hugely benefits the China, country as a whole
中国的内部结构对制造业更加有利,对外直接投资政策对经济增长具有相当强的拉动作用。他们的政策是,由外国公司创建的制造机构应该投资于其业务的基础设施开发,这也是根据业务的规模量化的。这样的政策确保了至少在5-6年的时间里无法实现业务的投资回报率,这对中国乃至整个国家都大有裨益。
Deepak Kumar
india as a country need to reinvent the wheel w.r.t to new national policies, laws, procedures, taxation, labour laws, land acqisition, banking loans and policies, to be major hub in manufacturing, currently scenario is very unstable, unpredictable, nobody knows what is happening.
even currently existing corporates donot want to invest 5k -10k- 20 k crores for new ventures.
new ventures are not coming, new jobs are not being created
印度作为一个国家需要重头再来,制订新的国家政策、法律、程序、税收、劳动法、土地征用、银行贷款和政策,要想成为制造业的主要中心,目前的情况是非常不稳定、不可预测的,没有人知道发生了什么。
即使是现在的公司也不愿意投资500、1000、2000亿卢比来建立新的企业。
没有新的企业,就不会产生新的工作岗位。