2nd biggest arms importer, India 23rd on exporters' list
印度为第二大武器进口国,在武器出口国名单上排名第23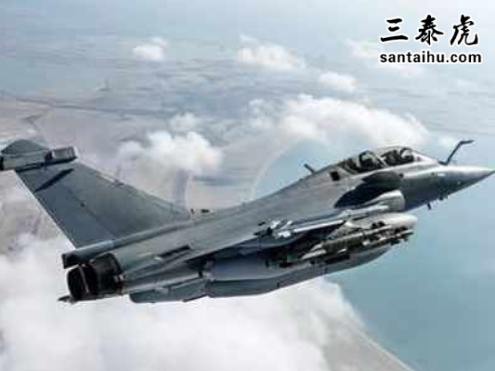 NEW DELHI: India continues to languish in the strategically-vulnerable position of being the world's second-largest arms importer, just behind Saudi Arabia. The only silver lining is that India has clawed its way to the 23rd position among the top 25 weapon exporters, with Myanmar, Sri Lanka and Mauritius being its biggest clients, though it constitutes a negligible 0.2% share of the total global figure.
新德里:作为仅次于沙特阿拉伯的世界第二大武器进口国,印度在战略上处于弱势地位。唯一的希望是,印度在25大武器出口国排名中已经升至第23位,缅甸、斯里兰卡和毛里求斯是印度武器的最大客户,尽管印度在全球武器出口总量中只占微不足道的0.2%。
The latest data on international arms transfers released by the Stockholm International Peace Research Institute (SIPRI) on Monday shows India accounted for 9.2% of the total global arms imports during 2015-2019, while Saudi Arabia registered 12%. China stood at the fifth position (4.3%), while Pakistan was at 11th (2.6%).
斯德哥尔摩国际和平研究所(SIPRI)周一发布的最新国际武器转让数据显示,2015-2019年,印度占全球武器进口总额的9.2%,沙特阿拉伯占12%。中国排名第五(4.3%),巴基斯坦排名第11(2.6%)。
"Between 2010-14 and 2015-19, arms imports by India and Pakistan decreased by 32% and 39%, respectively. While both countries have long-standing aims to produce their own major arms, they remain largely dependent on imports and have substantial outstanding orders and plans for imports of all types of major arms," said the global think-tank.
这家全球智库表示:"在2010-2014年和2015-2019年之间,印度和巴基斯坦的武器进口分别下降了32%和39%。尽管都有在本土生产主要武器的长期目标,但两国仍在很大程度上依赖进口,并有大量未完成的订单和各类主要武器的进口计划"
SIPRI, in fact, cited the example of India's Balakot air strikes and Pakistan's attempted counter-strike in February last year to show the overwhelming dependence of the two on foreign weapons. If India deployed French (Mirage-2000s) and Russian (Sukhoi-30MKIs and MiG-21s) fighters, along with Israeli precision-guided bombs (Spice-2000s) and Swedish artillery (Bofors), Pakistan used American (F-16s) and Chinese (JF-17s) jets, and Swedish AWACS during the military face-off.
斯德哥尔摩国际和平研究(SIPRI)称,去年2月印度的巴拉科特空袭和巴基斯坦的反攻行动,表明了两国严重依赖外国武器。军事对峙期间,印度派出法国(幻影-2000)和俄罗斯(苏霍伊- 30mkis和米格-21)战机,连同以色列精确制导诈弹(香料-2000年)和瑞典火炮(博福斯),而巴基斯坦动用美国(F -16)和中国(JF -17枭龙)战机,以及瑞典的预警机
Russia remained the largest arms supplier to India in 2010-14 and 2015-19, but deliveries fell by 47% and its share of total Indian imports went down from 76% to 56%. Imports from the US, which became India's second-largest arms supplier in 2010-14 as part of the growing strategic partnership, also fell by 51% in 2015-19. "In contrast, arms imports from Israel and France increased, by 175% and 715% respectively, making them the second and third-largest suppliers to India in 2015-19," said SIPRI.
2010- 2014年和2015-2019年,俄罗斯仍是印度最大的武器供应国,但交付量下降了47%,占印度进口总额的份额从76%下降到56%。为了加强双方战略伙伴关系,美国在2010- 2014年成为印度第二大武器供应国,不过到了2015-2019年,印度从美国的进口额也下降了51%。SIPRI称:"相比之下,印度从以色列和法国进口的武器分别增加了175%和715%,以色列和法国也由此在2015-2019年成为印度的第二大和第三大武器供应国。"
While the US figures do not include the Rs 21,000 crore deals inked for Apache and MH-60R helicopters during President Donald Trump's visit here last month, the huge spike in France's contribution is primarily due to the Rs 59,000 crore deal inked for 36 Rafales in September 2016.
美国的数据不包括上个月唐纳德·特朗普总统访问印度期间签署的价值2100亿卢比的阿帕奇和MH - 60R直升机交易,而法国武器占印度进口额的比例之所以大幅增加,主要是因为2016年9月印度从法国采购了36架"阵风"战机,价值5900亿卢比。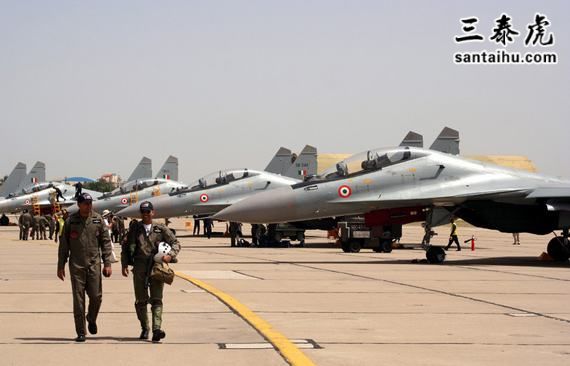 As per SIPRI data, China accounts for 73% of its all-weather ally Pakistan's arms imports, followed by Russia (6.6%) and Italy (6.1%). The US, which earlier supplied 30% of the arms imported by Pakistan, was down to just 4.1% in 2015-19 after it decided to stop military aid to the country.
SIPRI的数据显示,巴基斯坦的武器进口,中国占73%,其次是俄罗斯(6.6%)和意大利(6.1%)。美国早些时候为巴基斯坦供应了30%的武器,决定停止对巴基斯坦的军事援助后,美国在2015-2019年在巴基斯坦的武器进口中仅占4.1%。
India's embarrassing continuance at the very top in the global arms import rankings reinforces the persisting failure to build a strong defence industrial base, with the NDA go nment's "Make in India" policy also yet to actually take-off in producing diesel-electric submarines, fighters, light utility helicopters, minesweepers and infantry combat vehicles for the last six years, as was earlier reported by TOI.
印度在全球武器进口排名中一直名列前茅,令人尴尬,这进一步证明了印度未能建立强大的国防工业基础。人民党政府的"印度制造"计划在过去6年里也没有真正在柴电潜艇、战斗机、轻型直升机、扫雷舰和步兵战车的生产中得到贯彻。
But India's arms exports have certainly picked up. Official Indian figures show they jumped from Rs 2,060 crore in 2015-16 to Rs 10,746 crore in 2018-19. The figure for 2019-20 stood at Rs 5,883 crore in December 31 last year. Just last week, defence minister Rajnath Singh said the go nment had set an arms export target of $5 billion in the next five years. This, of course, will take some doing.
然而,印度的武器出口无疑已经增加。印度官方数据显示,印度武器出口从2015- 2016年的206亿卢比,跃升至2018- 2019年的1074.6亿卢比。而2019- 2020年的这一数据为588.3亿卢比。就在上周,印度国防部长拉杰纳特·辛格表示,政府已经设定了未来5年出口50亿美元武器的目标,当然这需要努力。
印度时报读者的评论:
译文来源:三泰虎 http://www.santaihu.com/49474.html 译者:Jessica.Wu
Ravie • Chandigarh • 8 hours ago
India has improved considerably in last 5-6 years by improving in make in India and pushing for more export of arms and ammunition.
印度在过去5-6年里取得了显著进步,大力推动"印度制造",出口了更多武器和弹药
joker • Ravie Gupta • cow land • 6 hours ago
good joke. improved on buying more, much more.
大笑话,印度进口越来越多武器了,这就是进步之处。
Shilpy • onthescene • 8 hours ago
india plays defense while pakis play offense all the time. let's change all this 180 deg for once and all.
巴基斯坦在进攻,而印度在防守。我们还是彻底改变一下策略吧。
Zuby Assani • 7 hours ago
ha ha ha....Saudi and India are the biggest importers respectively...but they don't even kill a fly
哈哈哈....沙特和印度都是最大的武器进口国…搞笑的是两国连一只苍蝇都没拍死过
Nanksn • Planet earth • 5 hours ago
We are always ulta in everything..We should be in the bottom for imports and near the top for exports. Hope the Make in India will rectify this situation asap.
我们应该力争成为出口武器最多的国家,进口武器最少的国家。希望"印度制造"计划能尽快扭转这种局面。
Rahul • 8 hours ago
Army personals should be cut down and modernisation of equipments should be given more importance. Quality over quantity.
印度军队应该裁军,重视装备现代化建设,我们要质量而不是数量。
Arun Chaudhary • 6 hours ago
Now India is exporting arms from make in India ,,,,big development of our nation ,,,,,,
在"印度制造"计划下,印度也在出口武器了,这是我们国家的一大进步
Pramod Kumar • 6 hours ago
In stead of spending huge amount in importing armms and ammunition from foreign countries we need to tap the best talents from our country and engage them in the manufacture of military weapons systems so that taxpayer s money is properly used and managed.It is high time to think along this line and make proper planning and roadmap for this.jaihind
与其花大把的钱从国外进口武器,不如挖掘国内最优秀的人才,让他们参与武器的研发制造,这样纳税人的钱才能花到刀刃上。照这个思路,制定合适的计划和路线图
FinancialRisk Government• 4 hours ago
weapon manufacturing should be an Industry and should employ millions of people in India
我们应该把武器制造打造成一个产业,这样可以为数百万人提供就业机会
Karna M • Mars • 7 hours ago
Privatization is the need of the hour. Please privatize HAL and DRDO. People just gossip and gamble over there. When the price of canteen meal rises up by a rupee or two, then entire organization goes on strike. Let them understand the meaning of accountability.
当前我们应该对印度国企进行私有化改制,请将印度斯坦航空公司和印度国防研究与发展组织私有化。目前,这些机构里人浮于事。食堂饭菜贵那么一两卢比,全体职工都会罢工。要让他们明白责任的意义。
Paadi Pantalu
India is behind indigenous arms unlike in space. The primary reason is the reservations in defense establishments.
论研发武器,印度远远落后。这主要怪军工企业也搞预留制。
Dan Shaw • 6 hours ago
We have 2 enemies on our borders constantly threatening and so we need to purchas weapons to protect land and people.
边境上有两个持续威胁我们的敌人,所以我们需要采购武器,保家卫国!
FinancialRisk Government• 4 hours ago
China doesn't really hate India or is an Enemy of India. China is good friend of India for zillions of years and both have co-existed as a next door neighbors. It is this DONKEY Brand Pakistan and his affiliates such as Turkey and Malysia who are problem.
中国并不是真的恨印度,也不能算是印度的敌人。中国是印度多年的好朋友,两国是邻国。问题出在巴基斯坦身上。
FinancialRisk Government• 4 hours ago
China is not real enemy. China is just afraid that India doesn't take revenge of 1962. China in reality is a very mature and decent country just as India.
中国不是印度真正的敌人。中国只是担心印度会报1962年之仇。中国实际上是一个成熟的大国,是和印度一样体面的大国
K Mohan Hyderabad • Hyderabad • 5 hours ago
India should now produce weapons and export the same to small countries
印度应该大力生产武器,然后出口到一些小国家
K Mohan Hyderabad • Hyderabad • 5 hours ago
India has the reason to import arms for having constant threat from the neighbors
印度有理由进口武器,因为经常受到邻国的威胁
Zen MS• 3 hours ago
Y right, and this threat looms only during elections, very strange...
是的,这种威胁只在选举期间出现,很奇怪……
Srinivasa Babu • 5 hours ago
Make in India has made India to export arms to other countries. We should see that more arms are made in India itself and stop imports.
拜"印度制造"计划所赐,印度也能向其他国家出口武器了。印度应该加大自主生产武器的力度,以后别进口武器了
Sun Rise • 7 hours ago
India should buy cheap oil/petroleum now and store it in the strategic petroleum reserve.
现在印度应该多进口廉价石油,增加石油战略储备。
Abhijit • Hyderabad • 2 hours ago
It is extremely sad to note that we are wasting money on some non existent threat by our neighbours
为了应对一些莫须有的邻国威胁,我们在挥霍啊,这是非常可悲的。
Prasanta Dangoria• 1 hour ago
The threat is real. Don't talk like a fool. Pakistan and China attacked India multiple times in the past.
威胁是真实存在的,巴基斯坦和中国过去曾多次袭击印度。
Abhijit Sharma • Untold Truth • 2 hours ago
Indian exports dropped from 10000 crore in 2018 to 5000 crore in 2019.why! ?
印度的武器出口从2018年的1000亿卢比下降到2019年的500亿卢比,为什么?
MP Singh • 40 mins ago
Because Feku has destroyed all industries after demonitization.
这要怪莫迪实施"废钞令",摧毁了所有产业。
Obito Uchiha • 4 hours ago
Don't think India should be spending so much on Military. China focused on Poverty a long time ago and now they are 2nd largest superpower of the world. Pakistan also is likely not to attack India, but perhaps they may use proxies such as terrorists, but India can easily hit back hard. This useless govt must focus on what is important and focus on getting India more developed and more people out of poverty, only then India will prosper
印度不应该花这么多钱买武器。中国很久以前就关注贫困问题,现在中国是世界第二大超级大国。巴基斯坦也不大可能进攻印度,不过可能会利用恐怖分子充当代理人,印度可以轻松地进行有力反击。印度政府还是应该分清轻重缓急,努力把国家建设成发达国家,让更多的印度人摆脱贫困,只有这样国家才会繁荣起来
super India
India a super power?
印度成为超级大国了吗?
Tellicherry Arunachalam • 56 mins ago
Why not hold a meeting of all nations bordering India and agree on the reduction of defense spending so that more resources are made available to fight Coronavirus
为什么与印度接壤的所有国家不一起坐下来开个会,就削减军费达成一致。然后腾出手来抗击新冠病毒疫情呢?
Ganesh Raj • 2 hours ago
Good that India is now in arm export list for the first time due to modi.i imports reduced by 30%. hope we are in right track in that case.
很好,多亏了莫迪,印度现在第一次被列入武器出口名单,武器进口减少了30%。
外文:https://timesofindia.indiatimes.com/india/2nd-biggest-arms-importer-india-23rd-on-exporters-list/articleshow/74559063.cms