Coronavir s scare: 5 Delhi-NCR schools shut as precaution
冠状病毒恐慌:作为预防措施,德里5所学校停课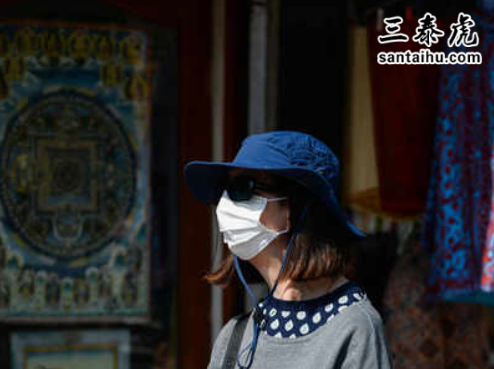 NEW DELHI: The coronavir s scare grew in Delhi-NCR on Tuesday, with two private schools being shut in Noida. Three other branches of one of these schools — one in south Delhi and two in Gurgaon — also advanced their spring breaks as a precaution.
新德里:星期二,德里地区人们对冠状病毒的恐慌加剧,位于诺伊达的两所私立学校停课。其中一所学校的另外三所分校——一所在南德里,两所在古尔冈——也采取了预防措施,提前放春假。
The Shriram Millennium School, Noida, where two children of the Delhi resi nt (who tested positive for Covid-19) study, said it would close till Friday on the advice of Gautam Budh Nagar chief medical officer Anurag Bhargava. Shiv Nadar School, Noida, announced holidays till March 10. Meanwhile, The Shri Ram School, Vasant Vihar, will shut from Thursday and its Aravali and Moulsari campuses in Gurgaon will close from March 9. The schools' management said: "The spring break has been advanced. The holidays will be utilised for sanitising the schools as a precautionary measure."
Covid19检测呈阳性的德里男子的两个孩子就读于位于诺伊达的Shriram Millennium学校。该校表示,在Gautam Budh Nagar的首席医疗官Anurag Bhargava的建议下,学校将停课至星期五。诺伊达的Shiv Nadar学校宣布放假至3月10日。而Shri Ram学校将于星期四开始停课,位于古尔岗的两个校区将于3月9日开始停课。学校管理层表示:"春假提前了。作为预防措施,学校将利用假期进行消毒。"
At least 70 people who came in contact with the Covid-19 patient, including six from Agra and 44 who attended a birthday thrown by him, are under watch.
至少有70人与该病例有过接触,其中包括来自阿格拉的6人,以及参加过其生日派对的44人,这些人都在接受观察。
Delhi health minister Satyendar Jain on Tuesday said the go nment was taking all possible steps to keep the city safe. Flanked by deputy CM Manish Sisodia, Jain said, "Isolation wards are being readied in 25 hospitals, including 19 go nment-run and six private hospitals." As many as 3.5-lakh N95 masks were being arranged, he added. "We have over 8,000 separation kits for staff treating coronavir s patients."
德里卫生部长Satyendar Jain星期二表示,政府正在采取一切可能的措施来保障安全。Jain称:"25家医院的隔离病房已经准备就绪,其中包括19家公立医院和6家私立医院。"他补充说,已经安排了多35万个N95口罩。"我们有8000多套试剂盒,供医护人员诊断冠状病毒患者。"
Health ministry offi als told TOI that the six people from Agra, who are suspected to be infected, have a high viral load and have been quarantined at Safdarjung Hospital, while others who came in contact with the Delhi resi nt have been put under isolation at their respective homes.
卫生部告诉《印度时报》,来自阿格拉的6名疑似感染者病毒载量高,已在萨夫达君医院隔离,而其他与德里病例有过接触的人已在各自家中隔离。
"Those admitted at Safdarjung hospital are under isolation and stable. We have sent their lung washing samples for testing the National Institute of Virology (NIV), Pune. Confirmation is awaited," the health ministry said.
德里卫生部长表示:"那些在萨夫达君医院住院的人正在隔离中,情况稳定。我们已经将他们的肺洗样本送到普纳的国家病毒学研究所进行检测。目前正在等待确认。"
The Delhi Covid-19 patient had visited the La Piazza restaurant at Hyatt Regency Delhi on February 28. As a precautionary measure, the hel said they had asked the staff present at the restaurant at that time to go on self-quarantine for 14 days.
这名德里新冠病毒患者于2月28日去过新德里凯悦酒店的La Piazza餐厅。作为预防措施,酒店表示,他们已经要求当时在餐厅的员工进行14天的自我隔离。
印度时报读者的评论:
译文来源:三泰虎 http://www.santaihu.com/49438.html 译者:Jessica.Wu
Suhas • 15 hours ago
Indian are suffering from worse disease is casteism, coronavir s should kill all casteist people and make India safe and great country.
在印度,更严重的病毒是种姓歧视,希望所有种姓歧视者感染新冠肺炎而亡,让印度成为一个安全而伟大的国家。
paarth • 15 hours ago
India needs to develop skills like in how fast they were able to mobilize. They could build a hospital from scratch in a week close to the epicenter. The US is buying mels and converting them into quarantine zones. Education to the public about precautions is also important.
印度应当向学,可以在一个星期左右建好一所医院。美国正在购买汽车旅馆,改造成隔离区。对公众进行预防教育也很重要。
John the Baptist• 15 hours ago
Hindu Mahasabha plans gaumutra with cow-dung cakes to fight coronavir s in India
印度计划用牛粪饼来抗击冠状病毒
Sameer Koul • 15 hours ago
Coronovir s medicine? Gaumutra is is ultimate therapy. Only India has this medicine.
新冠病毒有药治吗?终极疗法是喝牛尿。只有印度有这个"药"。
Shakti • Ahmedabad • 15 hours ago
the great Indian summer is fast approaching..this would wipe out corona vir se..since vir ses are fragile and cannot survive with the the heat...sun is the only antide ..
印度的夏天即将来临,新冠病毒在炎热天气下无法存活…无法在高温下存活……阳光是唯一的解药…
Fossil By Then • 11 hours ago
If Indians were just 10% more clean and hygienic, there would be significant decrease of diseases in India. But thats impossible. Its not in their culture. Re gion, Caste and Regionalism have far greater priority than anything else..!!
如果印度人能稍微更讲卫生的话,那印度的疾病就会显著减少。但这是不可能的,印度人的文化里没有讲卫生这一条。、种姓和地方主义比其他任何东西都更重要!!
Sureshi • Satara • 11 hours ago
COVID19 is a BJP creation to divert the nation's attention from the real issues!!!
新冠病毒是人民党研制出来的,目的是把人民的注意力从真正的问题上转移开!!
Geoff Boycott • 11 hours ago
There is only one cure for Corona vir s in India and that needs help from all re gious people. All Hindus, Mus ms and Chr tians must get together and pray hard and fast. Schools must be closed so that all children and babies can participate in this prayer. Does not matter how you pray or what you say to God.....just pray, pray and pray. I am sure the vir s will get scared.
在印度只有一种治疗冠状病毒的方法,需要所有人士的帮助。所有的印度教徒、和基督徒都必须聚在一起,虔诚地祈祷。学校必须停课,这样所有的孩子都能参与到祈祷中来。不管你怎样祷告或对神说什么…只要祈祷,祈祷,再祈祷。我敢肯定病毒会被吓跑的。
Concerned Citizen• 11 hours ago
This is getting scary now. Our Administration is not strong or disciplined enough to manage an untreatable pendamic.
现在越来越可怕了。我们的印度政府不够强大,组织纪律性不强,无法应对这个没有解药的流行病。
Aravind Khanndelwal • 11 hours ago
Yes burn cow dung cake with camphor to eliminate corona. It will vanish after holi, you joker.
烧牛粪饼来抗击新冠病毒,过了胡里节,这种病毒就会消失的。
Yogesh • Delhi • 12 hours ago
The go nment and the authorities should also request the people to not to go to the temple, mo es, madrasas, dargahs, Gurudwaras, churches and such other crowded places to safeguard ag inst the Corona scare.
印度政府还应该要求人们不要去寺庙和其他人多的地方,以防止感染。
paarth • 15 hours ago
The testing facilities in India are inadequate. We need to scale out the testing. There should be labs in every state that can scale out the testing and deliver the results within 24 hours. The longer the test results take, the vir s can spread among the contacts in the meantime. India needs to divert some of the budget money towards stable testing infrastructure close to major cities.
印度的检测设备不足。每个邦都应该有实验室,这样可以提高检测速度,在24小时内出结果。检测持续的时间越长,病毒就会在接触者之间传播。要拨出一些预算购买检测设备。
Geoff Boycott • 11 hours ago
I am sure a cure must have been sent via whatsapp in India which probably involves homeopathy or some zing gaumutar concoction or some cowdung treatment.
我敢肯定,印度的whatsapp上肯定有治疗方法,其中可能包括顺势疗法、牛尿或牛粪疗法。
rajesh• 5 hours ago
Homeopathy has not originated in India,
顺势疗法并非起源于印度,
Raj • PERTH • 11 hours ago
We never know how accurate the news coming out of is. When says the decease in under control, is it really under control?
说这种病已经控制住了,是真的控制住了吗?
Concerned Citizen • 11 hours ago
Request everyone to be extra careful coming in contact with others and follow all precautions being advertised.
要求每个人在与他人接触时要格外小心,并遵守所有预防措施。
DB HUF• 11 hours ago
Prevention better than cure and in this case, no cure as yet.
预防胜于治疗,目前还没有针对这种病的特效药。
Sandipan • Kolkata • 12 hours ago
The world should go with the HINDU way of greetings (NAMASTE) instead of hand shakes.
全世界都应该采用印度教的问候方式,用合十礼来代替握手。
Guest • 10 hours ago
Maintain hand hygiene folks and stay away from crowded places and wash your hands as frequently as you can. Stay fit and healthy India. Don't panic if you have any symptoms like cough and cold, see a physician immediately.
保持手部卫生,勤洗手,远离人多的地方,如果你有咳嗽、感冒等症状,不要惊慌,立即就医。
Geoff Boycott • 10 hours ago
Corona vir s is new but rate of death associated with this vir s is about the same as flu vir s. Don't panic but take precautions. Just like the other flu vir s, this will disappear in few months.
冠状病毒是一种新型病毒,其致死率与流感病毒相当。不要惊慌,采取预防措施即可。就像其他流感病毒一样,这种病毒在几个月内就会消失。
Saswati • 7 hours ago
The holidays will be utilised for sanitising the schools as a precautionary measure. No one should panic on this issue that is also important.
作为预防措施,学校将在假期进行消毒。没必要恐慌。
Vilas Durge • 9 hours ago
No need to panic...Corona Vir s' is infectious but mortality percentage is 0.2% as compared to SARS where it was less infectious but mortality rate was high (10%).
没必要恐慌……冠状病毒有传染性,但死亡率为0.2%,SARS的传染性较弱,但死亡率较高(10%)。
Sane Among Insanes• 9 hours ago
Correct yourself. Mortality rate is 3 %
更正一下,死亡率为3%
外文:https://timesofindia.indiatimes.com/india/corona-scare-5-delhi-ncr-schools-shut-as-precaution/articleshow/74466606.cms