Is the Chinese culture today closer to American culture or Ancient Chinese culture?
今天的中国文化是更偏向美国文化还是中国古代文化?
以下是Quora读者的评论:
Bowen Fu
Things in many remote villages will differ from them in metropolises such as Shanghai.
Traditional values still survive in those villages.
上海这样的大都市和许多偏远村庄的情况会有所不同。
传统价值观在那些村庄里仍然存在。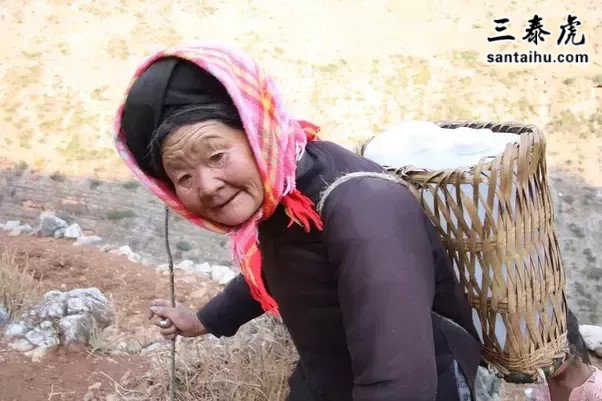 Leung Kwan Pang, 23 years in Nanjing, 12 years in HK
American culture of course. Let me explain:
当然是美国文化。让我来解释一下:
You get up from a western style bed, in a western style room, in a concrete building. You brush your teeth with tooth brush, look into the glass mirror, wash your face in a basin with running water.
早晨你从混凝土建筑里的西式房间里西式床上醒来。你用牙刷刷牙,看着玻璃镜子里的自己,用自来水洗脸。
You grab food from the fridge, looking into TV when eating your breakfast. Before you go out, you put on suit or jeans. You drive or take bus or subway to work. WORKING! Either in a factory or in an office, using machines or computers...
你从冰箱里取出食物,一边吃早餐一边看电视。出门之前,你换上了西装或牛仔裤。你会开车或乘公共汽车或地铁去上班。上班!无论是在工厂还是在办公室,使用的是机器还是电脑……
All the things I described above are million miles from the ancient life.
You may say it's not American, it's modern! Yup, that's exactly my point. We living in a modern world. The ways of modern life in different part of the world are more similar when comparing with their ancestors.
我上面所描述的一切都与古代生活相差十万八千里。
你可能会说这并非美式,这是现代的!是的,这正是我的观点。我们生活在一个现代世界。与各自的祖先相比,世界各个地区的现代生活方式都趋于相似。
To answer Joe's comment: "Culture is more about behaviours, beliefs and values." I agree. But when we exam these aspects, we would find the modern Chinese may share more with Americans than with their ancestors. If a time traveling alien visits earth every 500 years, he need to try much harder to differentiate the behavioral nuance between Chinese and Americans, but easily separates them from the ancient Chinese.
回答乔的评论:"文化更多的是关于行为、信仰和价值观。"我同意这个说法。但当我们衡量这些方面时,我们会发现现代中国人与美国人的共同点可能比他们的祖先还要多。如果一个可以穿行时间的外星人每500年访问地球一次,他需要更努力地去区分中国人和美国人之间行为上的细微差别,但很容易把他们与古代中国人区分开来。
For beliefs and values, the conclusions are the same. I wouldn't argue this base on the studies and things only exist on paper, since the sociologists and anthropologists are trying hard to distinguish cultures rather than doing the opposite. Let's have a look at the outcome of ideas, beliefs and values:
对于信念和价值观,结论是一样的。我不会基于只存在于纸上的研究和事物来争论这个问题,因为社会学家和人类学家正在努力区分文化。让我们来看看想法、信念和价值观的结果:
Both of the two modern culture emphasis on commercial activities, in contrast to the agricultural focused ancient china. Both have a modern go nment, with different interpretations of "democracy", but a long way from the ancient absolute monarchy. I know you would argue the truthfulness of China's ruling style, but to our alien friend, that won't be important enough to prevent them putting the two modern nations into the same category.
两种现代文明都强调商业活动,而古代中国则强调农业活动。两者都有一个现代政府,对"皿煮"有不同的解释,但与古代的绝对君主制相去甚远。我知道你会质疑中国统治方式的真实性,但对我们的外国朋友来说,这还不足以阻止他们把两个现代国家归为一类。
To apply this onto other areas of culture, such as music, art, literature, architecture, and political, social, economical structures, the similarities are way more obvious for me to describe in details.
将这一点应用到文化的其他领域,如音乐、艺术、文学、建筑、政治、社会、经济结构等,这些相似之处对我来说是再明显不过的了。
Culture, as the term to aggregate the aspects in the way of life, naturally unites modern Chinese and Americans together.
文化,作为生活方式各方面的总和,自然地把现代中国人和美国人联系在一起。
Cedric Chiu, Radar Engineer working on Weapons
Definitely not Ancient Chinese Culture.
绝对不是中国古代文化。
1.Family
The number 1 big rule of Chinese Culture is strict family order, the Son/Daughter will obey the father's every word, the wife is obedient to the husband, and expected to live with the husband's parents and be like a daughter to them. And the parent will decide the child's marriage.
So, the nuclear family structure of today (with a quiet frequent divorce rate), is similar to the USA, and NOT Ancient Chinese.
1.家庭
中国文化的首要规则是严格的家庭秩序,儿子/女儿要服从父亲的每一句话,妻子要服从丈夫,做好和丈夫的父母生活在一起的准备,像女儿一样服侍他们。父母可以决定孩子的婚姻。
所以,今天的核心家庭结构(离婚率很低)类似于美国,而不是古代的中国。
2.Work.
The Ancient Chinese are farmers, their whole family/extended family all work and plan around the crops. There are no holidays, but work.
Today most of the Chinese work environment closely follows what the West had setup after the industrial revolution, in a business or industrial setting. They face what a regular USA people will face (traffic to work, be a boss or be ordered by a boss and a work schedule)
2.工作。
古代中国人都是农民,他们全家都围绕着农作物转。没有假期,只有工作。
如今,大多数中国人的工作环境都与西方在工业革命后的商业或工业环境非常相似。他们面对的同样是普通美国人面临的问题(上班交通堵塞,自己当老板或服从老板的命令以及工作时间表)
3.Dress and Style.
Ancient Chinese believes that cutting hair is a sin, because hair is part of the body, and they don't cut a part of body (but they also argue that in order to work, one need to cut the finger nails, interesting contradictions). Ancient Chinese also have a really stick rules of clothing (like it need to open in a certain way, and some color are banned). Chines personal Hair Style and Clothes are perhaps the most different than the Ancient Chinese (and most western man basically kept the same hair style of Ancient Rome.. Short Crew Cut)
3.服装和风格。
中国古人认为剪头发是一种罪过,因为头发是身体的一部分,他们不会剪掉身体的一部分(但他们也认为,要干活就得剪指甲,有趣的矛盾)。中国古代也有严格的着装规定(比如需要以某种方式打开,有些颜色是明令禁止的)。中国人的个人发型和衣着可能是与古代中国人最不同的地方(而大多数西方人基本上保持了古罗马人的发型。短平头)
4.Law, Government and Society
Closely follow the west (Russia).. have a system of Parliament and Courts. Nothing like Ancient China.
4.法律、政府和社会
紧跟西方(俄罗斯)..也有议会和法院系统。这一点也不像古代中国。
5.Entertainment
Movies, TV, Sport Games…. all Western inventions.
So… what is "culture"? is Family+Work+Dress+Society+Entertianment Not a representation of a culture? I will say these are the major building blocks of a culture.
5.娱乐
电影、电视、体育运动……所有这些都是西方文明的产物。
那么,什么是"文化"?家庭+工作+衣着+社会+娱乐不正是文化的代表吗?我认为这些都是文化的主要组成部分。
And if these building block are similar to the West, and very different than Ancient China, than I don't see how "Culturally" Chinese are more similar to ancient China, rather than closer to the west..
如果这些建筑与西方相似,与古代中国非常不同,那么我看不出中国在"文化"上与古代中国更相似的地方了,更接近的应该是西方文化。
译文来源:三泰虎 http://www.santaihu.com/49433.html 译者:Joyceliu
Stephen Thompson, Lived in China for 10 years, speak and write Chinese
I would say closer to the American culture on the whole.
我认为总体上更接近美国文化。
Of course, it depends on what you mean by Ancient Chinese culture. There were many ancient Chinese cultures. What period are you referring to? Culture in the Tang dynasty was different to the Song, women did not bind their feet and they used to ride horses in the Tang dynasty. But I guess you mean earlier that that. Warring states? Zhou? Xia? The further back you go, the less we know about what the culture was like, but we can be sure that as you go back in time the culture gets more distant and distinct from modern China. Despite important differences, in both countries people live similar lives, eating the same food, doing the same jobs, and having the same rights, at least on paper.
当然,这取决于你对中国古代文化的理解。中国有许多古老的文明。你指的是哪个时期?唐朝的文化与宋朝不同,唐朝的妇女不裹脚,相反,她们还会骑马。但我想你说的是更早些的时候。战国?周?夏?历史越久远,我们对中国文化的了解就越少,但可以肯定的是,随着时间的推移,中国文化与现代中国的距离越来越远,也越来越不同。尽管存在重大差异,但两国人民过着相似的生活,吃着同样的食物,做着同样的工作,至少在纸面上拥有同样的权利。
Nevertheless there are continuities between Ancient and modern Chinese culture - I am thinking of the Qin here. The Qin introduced brutal punishments and censorship and were obsessed with unifying, centralising and standardising. We can still see the same obsessions in China today, and it is very un-American. At night, the only non-castrated man in the Forbidden City was the Emperor.
然而,中国古代文化和现代文化之间存在着连续性——我这里指的是秦文化。秦朝引入了残酷的惩罚和审查制度,并致力于统一、集全和标准化。我们今天仍然可以在中国看到同样的困扰,这是非常"非美式"的。到了晚上,紫禁城里唯一没有阉割的人就是皇帝。
But China has become a more humane culture. Human rights are not as strong as in the US but they are much better than they were in the Qin. Punishments for crimes are now similar in China and the US. In both countries, women have the same legal status as men - although there is more patriarchy/ chauvinism in China.
但现在中国文化已经更加人性化了。中国的人-权不像美国那么强大,但比秦国时已经好很多了。在中国和美国,对犯罪进行的惩罚是相似的。在这两个国家,女性和男性拥有同样的法律地位——尽管中国的父权制/沙文主义更甚一些。
Polygamy is now illegal but tolerated in both China and the US. Foot binding and castration have been banned. In Ancient China polygamy was the norm, just as monogamy is in the US.
一夫多妻制现在是非法的,但历史上在中国和美国都是允许的。缠足和阉割已被禁止。在古代中国,一夫多妻制再正常不过了,就像美国现在的一夫一妻制一样。
Vietnhi Phuvan,
Much closer to American culture.
更接近美国文化。
Best evidence is that Chinese students regularly do well in American schools, and that brave, adventurous young Americans go to China, earn a living working there and pick up Mandarin within two years. Management consulting firms like McKinsey lose to hire these young Americans and can't get enough of them.
最好的证据是,中国学生通常在美国学校表现良好,而勇敢、有冒险精神的美国年轻人会去中国,在那里工作谋生,并在两年内就学会了普通话。像麦肯锡这样的管理咨询公司在雇用这些年轻的美国人方面是失败的,而且他们总是供不应求。
China interacts with the world economy and we are their leading trade partner. They understand our needs,our priorities and how we do business very well. They are probably better at making sure that they speak standard English than we are good at making sure that we speak Mandarin.
中国与世界经济互动,我们是他们的主要贸易伙伴。他们了解我们的需求、我们的首要需求以及我们的商业为何如此优秀。他们可能更擅长确保他们说的是标准英语,而我们更擅长确保我们会说普通话。
On the other side of the coin, Americans are more likely to be exposed to Chinese food than Chinese are likely to be exposed to American food. And of course, more than a few Americans have been exposed to the various forms of Kungfu. And an increasing number of American kids are learning how to speak Mandarin.
另一方面,美国人接触中国食物的可能性比中国人接触美国食物的可能性大。当然,不少美国人接触过各种形式的功夫。越来越多的美国孩子正在学习如何说普通话。
And not least, Chinese families are much smaller - one to two kids – and modern Chinese women have rights that are much closer to those of American women than they are to the traditional rights of Chinese women.
更重要的是,中国的家庭规模小得多——只有一到两个孩子——比起中国妇女的传统权利,现代中国妇女的权利与美国妇女的权利更为接近。
Peter Moore, Space-race, Hot-dogs, Motown, Star Wars...I know US culture.
What I love about so many of these answers is how shitty they think American culture is. The knowing statements about the supremecy of the individual, the disregard for family or tradition or society in general. It's quite the caricature.
我喜欢这些答案的原因是他们究竟以为美国文化有多糟糕呢。对个人至上的认知,对家庭、传统或社会的漠视。这很像漫画。
A question like this is fun, however, because it is impossible to prove. I can always argue that your definition of "closer" or "culture" is incorrect. And then there's the diversity within America and China. Finally, there's the lack of direct experience with Ancient China (you're mostly reading accounts of the well educated or very wealthy).
但这样的问题很有趣,因为它不可能得到证实。我总是认为你对"亲近"或"文化"的定义是不正确的。另外,美国和中国国内也有很丰富的多样性。最后,缺乏对古代中国的直接体验(你读的大多是关于受过良好教育或非常富有的人的故事)。
So, I'm not going to try to convince you of a greater closeness one way or the other. I will point out some similarities between American and modern Chinese culture.
所以,我不会试图让你们相信这样或那样的亲密关系。我想指出美国文化和现代中国文化的一些相似之处。
There's a belief that your child's life should be different and better than yours, and a willingness to cart them around to tuition (China) or sports (America) to help make this happen.
有一种信念认为,你的孩子的生活应该与你的生活不同,应该比你的生活更上一层楼,你愿意让他们受教育(中国)或参加体育活动(美国),帮助实现这一目标。
There's a belief that through hard work and merit, the best can rise to the top, but an underlying suspicion that the system may be rigged against you, and it will come down to connections.
有一种信念认为,通过努力和成绩,最优秀的人可以升至最高层,但一种潜在的怀疑是,这个体系可能会对你不利,归根结底在于人脉。
New things are exciting and worth trying. Things you were doing only a few years before are out of date. Entire new cities popping up is a normal thing.
新事物令人兴奋,值得一试。几年前你还在做的事情现在已经过时了。整个新城市的出现也成为一件很正常的事情。
Likewise, new foods are fun and exciting. It can be a good time to try something new. But let's be honest…our usual food is still the best
同样,新食物也是有趣的、令人兴奋的。这是尝试新事物的好时机。但说实话,我们惯常吃的食物仍然是最好的。
We are willing to move away from our families for opportunity, but at least once a year we'll pack everything up and make a ridiculously long journey to be with family…then it's back to work.
我们愿意为了机会而远离家人,但至少一年一次,我们会打包好所有的东西,开始一段可笑的长途旅行,回到家人身边……然后再动身返程回去工作。
Sure, some of us will travel overseas, but there is so much to see in our home country.
当然,我们中的一些人会去国外旅游,但是在我们的祖国有很多值得看的东西。
When large groups of us are together, other cultures will complain about the loud noise and brashness, but we'll hardly notice, because we're laughing and eating and drinking.
当我们一大群人在一起时,其他文化背景的人会抱怨噪音太大、太粗莽,但我们几乎不会意识到这一点,因为我们在谈笑风生,在吃吃喝喝。
Unless we are "playing", because we play to win. You need a mixture of skill and luck to win…but luck favors the ready. Only a sucker plays to lose. Only an idiot slavishly follows the rules…there's almost certainly a loophole that can be exploited.
我们并非在"玩",因为我们玩是为了赢。获胜需要技巧和运气的结合,但运气总是垂青有准备的人。只有傻瓜才会输。只有傻瓜才会盲目地遵守规则……几乎可以肯定有可以利用的漏洞的存在。
Jarome Matthew, Over 5 years operating company in Beijing, China, married a Chinese woman
Chinese culture today is not anything like American culture, but it is also not really like ancient Chinese culture either. I believe Chinese culture today is a culture of communism. This is because communism wipes out traditional beliefs and ideas, cultural thinking, and creative pursuits.
今天的中国文化一点也不像美国文化,但也不像中国古代文化。我相信今天的中国文化是一种文化。这是因为消灭了传统信仰和观念、文化思维和创造性追求。
However, China is, becoming much more spiritual, adopting ideas from cultures internationally, and carving its own new path. As a result, Chinese culture today is something nobody can really clearly define, including Chinese people and the go nment. It is evolving on a daily basis, after all, it is a developing country, changing all the time.
然而,中国更加注重精神方面,采纳国际上的文化理念,并开辟自己的新道路。因此,今天的中国文化是没有人能够真正清楚定义的,包括中国人。它每天都在演变,毕竟它是一个发展中国家,一直在变化。
Nordan Obrecht, former French Studies lecturer
It really depends of the period of History, but I'd say Shang dynasty China and modern China and the US are probably almost equidistant cultures.
这取决于不同的历史时期,但我认为中国的商朝与现代中国及美国文化的差距几乎是等距的。